Splinterlands - My View Of New Asset Market...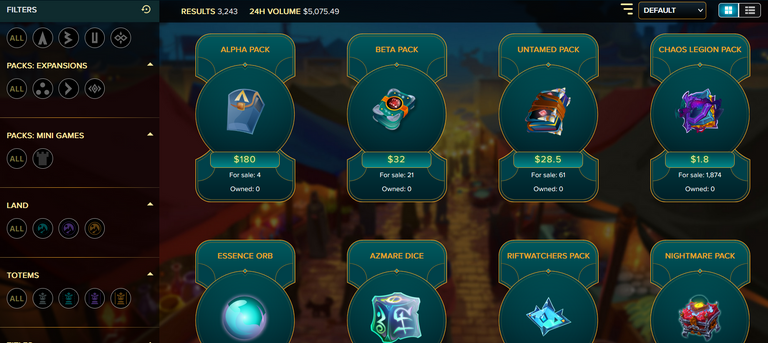 Today we got the new internal game open market for buying and selling assets besides cards. We are talking about card packs, land plots, totems, and titles that are now available to be traded on the open market.
Credit or DEC
With only two tokens that can be used to purchase assets in the new market one would imagine DEC would be in high demand. Well in deed that was the case in a matter of hours DEC rose 20% from its steady range of around $0.00065.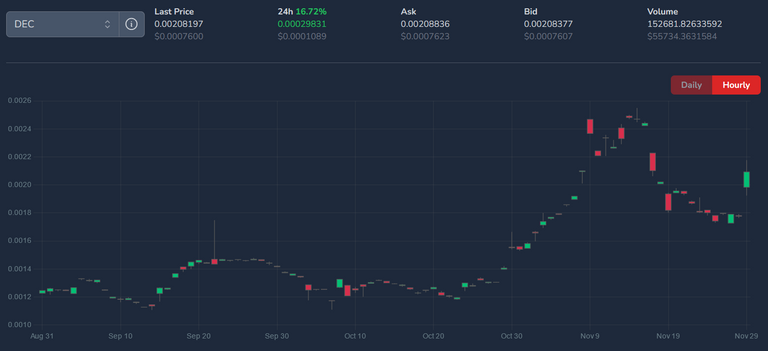 I was hoping to have held onto more DEC prior to the price jump but will take what I can get. Now with DEC priced around $0.00074 it has made current open market card prices more cost effective. This all cascades into higher card prices as demand increases.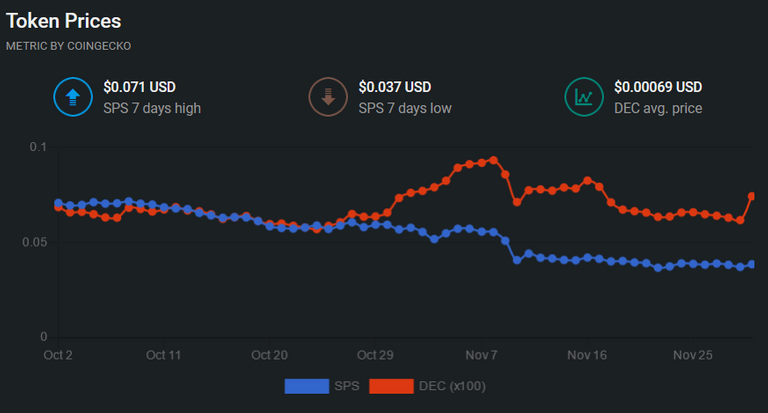 What is not having the same price appreciation as DEC and cards is the SPS token. This is no surprise considering almost all forms of rewards whether liquid or stake are earned in SPS and there is almost no way of earning DEC.
Yet the whole process is to have DEC rise in price towards parity of $0.001 each while any higher would make the worth of SPS intrinsically higher. The SPS to DEC burn mechanics would be worth wild using when DEC is above parity.
Conclusions
With direct access for players to buy and sell assets beyond cards it will allow easier adoption toward the game and purchases of items. This has the potential of attracting more attention from outsiders and maintaining current players attention.
I have been hunting for card deals for the past hour and unfortunately for me I missed the boat of when DEC price rose. A lot of reward cards and even Chaos cards at lower $ per BCX were bought up before I could see them. High demand for buying cards is what makes this new open market that much better.
Until next time thanks for reading!!!
https://images.ecency.com/p/HNWT6DgoBc1692QWn5trsLBYecSp3jKD1kzdmSDR4FGzPSXomkgLtisN5TzrwHTsD1D4ocqDPHpFztKzeH4ibh1vQVU3d3dSaB6VYJ1U3RdsSDi5spmdafX25ph.webp?format=webp&mode=fit
If you want to play splinterlands then SignUp Here
I have plenty of other cards for rent! Just go on peakmonsters and check out the market place and if you are curious what I offer here is a link:
If You have yet to take part in playing this great game called Splinterlands please click on my referral link. It is free but in order to earn real assets such as cards and token you would have to invest in a starter deck or purchase game cards. Join the discord to learn more. Good luck!

THANKS FOR READING! CONTINUE TO PLAY SPLINTERLANDS!

---
---