Splinterlands - Newest Reward Cards (Chaos Legion Rewards)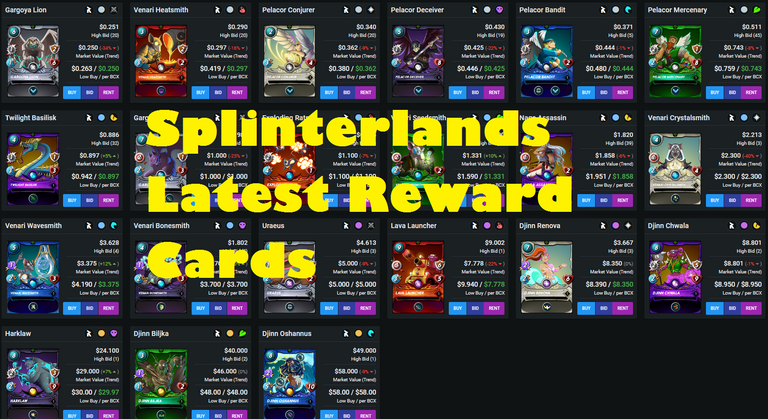 The new reward cards have been released and I was fortunate enough to earn a couple in today's quest.
I earned an Epic Lava Launcher which capitulated my daily rewards earned to nearly $10. I also added a few older reward commons and a couple of new reward commons.
The following is a list of the 21 newest reward cards and their associated stats directly from peakmonsters.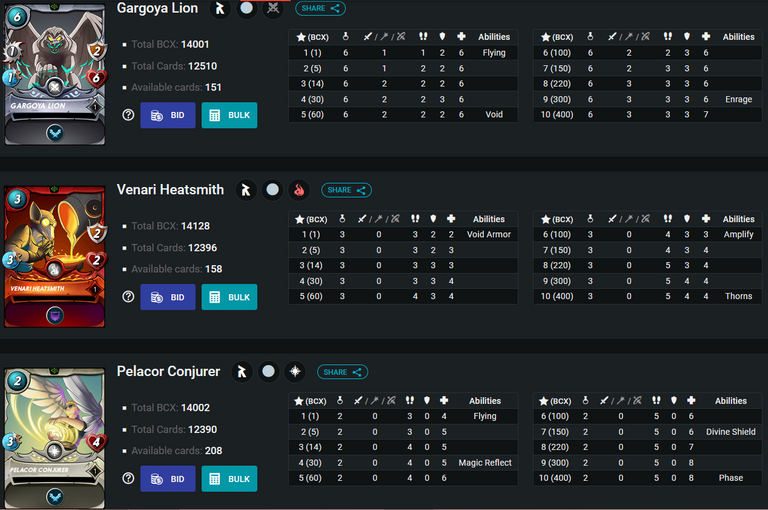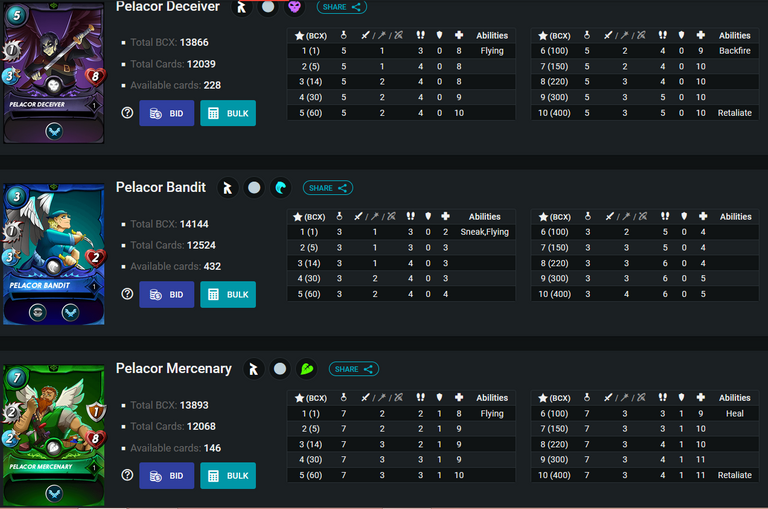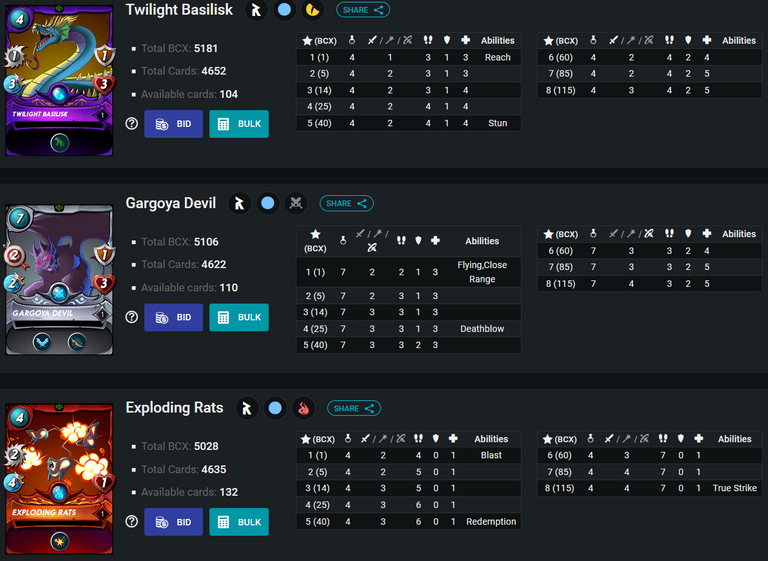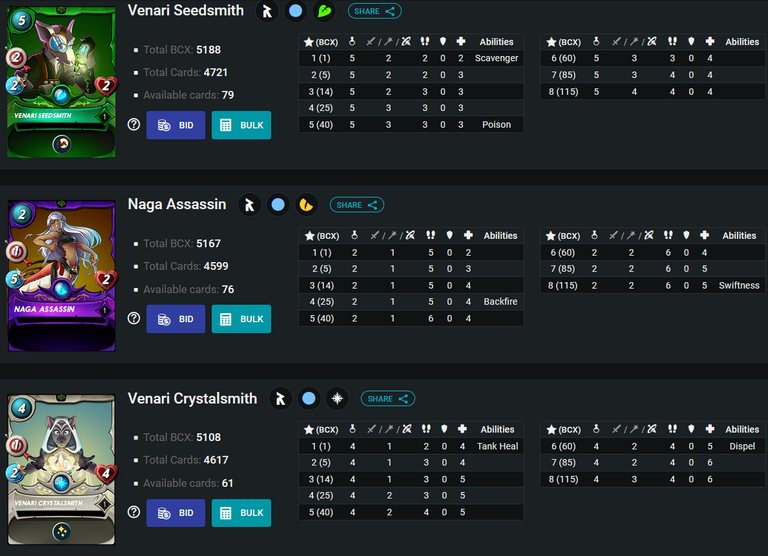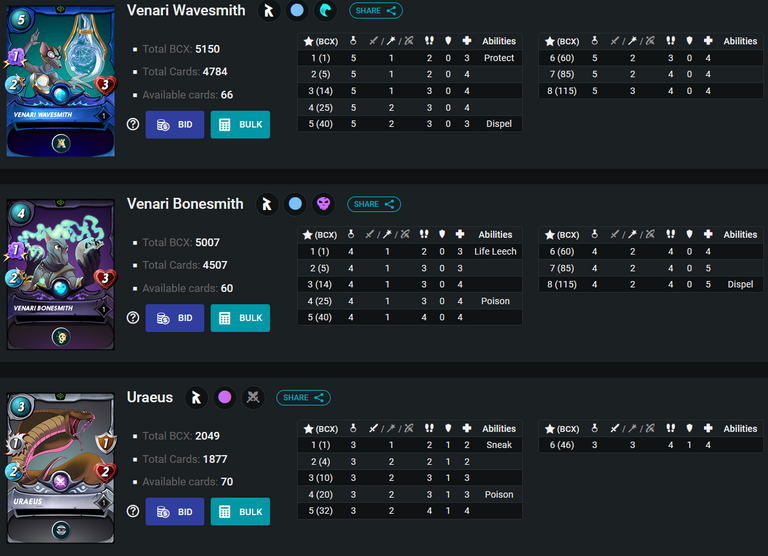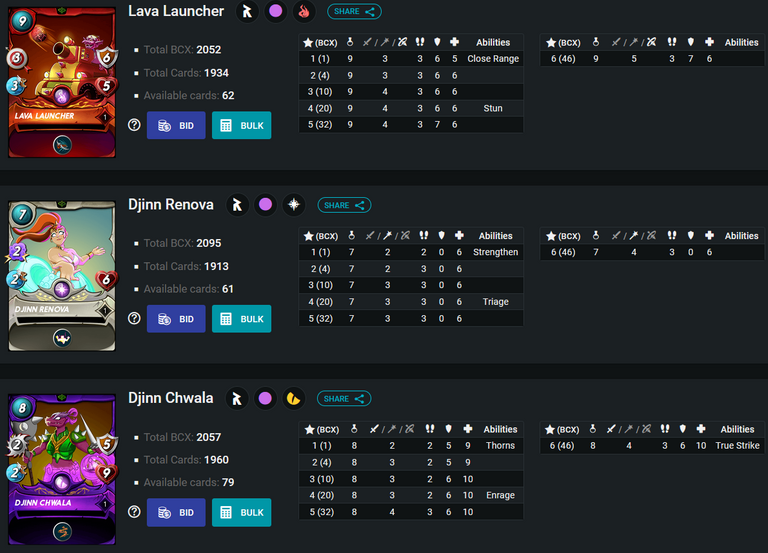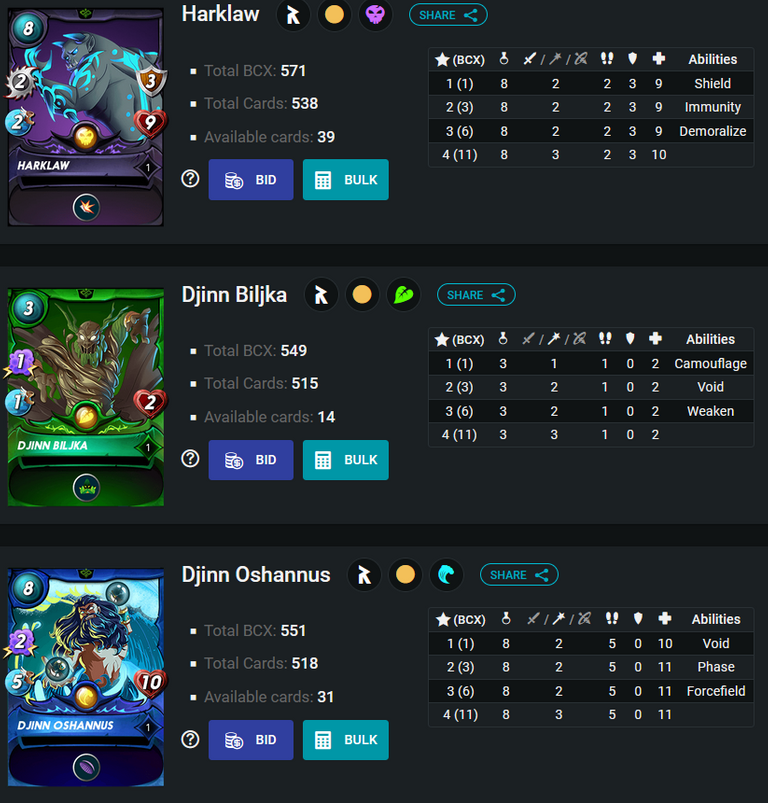 Conclusions
The images for these latest reward cards looks outstanding. It almost appears to be like the quality as alpha skins: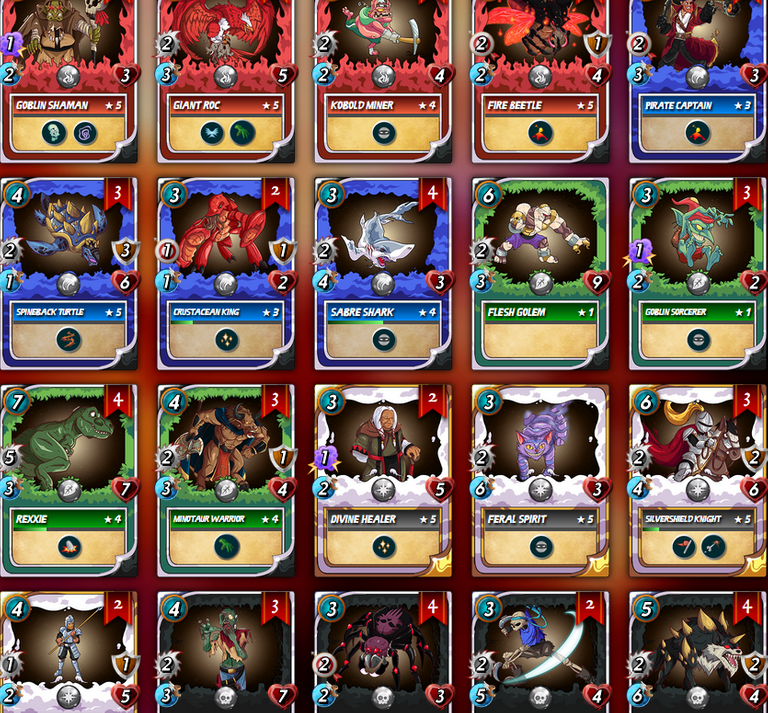 Here is a quick comparison. The coloring and details resemblance between the new reward cards and alpha skins are uncanny.
Personally I like the Djinn cards. They are epic and legendary for a reason. First glance I would want to have the Djinn Renova as it has Triage and Strengthen and is a Life monster. This reminds me of Mermaid Healer of the Water splinter. Djinn Bilijka is like Kron and Djinn Oshannus is like Phantom of the Abyss. Although not exactly the same the new legends look very appealing.
New Abilities
Four new abilities are introduced with the new reward cards.

Amplify which creates more damage from magic reflect, thorn, and return fire.

Backfire is interesting. If the enemy monster's attack this monster with backfire and misses the enemy monster suffers +2 damage.

A defensive ability is in Camouflage. Monster with ability can not be targeted for attacks unless its in the first position.

Another defensive ability in Forcefield. Monster with ability will reduce enemy attack if it is 5+ or more down to 1 damage. Immediately I can think of its use as a neutralizer against last stand such as the combo Llama and Kron.
Until next time thanks for reading!!!
If you are interested to learn more about Splinterlands please go through some of my other posts. Order is from newest to oldest posts:
All You Want To Know About Reward Chests
Helpful Links for New and Veteran Players
Splinterlands Good Cards To Own
Splinterlands Rentals from a Lender Perspective
I have plenty of other cards for rent! Just go on peakmonsters and check out the market place and if you are curious what I offer here is a link:
If You have yet to take part in playing this great game called Splinterlands please click on my referral link. It is free but in order to earn real assets such as cards and token you would have to invest in a starter deck or purchase game cards. Join the discord to learn more. Good luck!

THANKS FOR READING! CONTINUE TO PLAY SPLINTERLANDS!

---
---