Splinterlands - Reviewing My Gladius Cards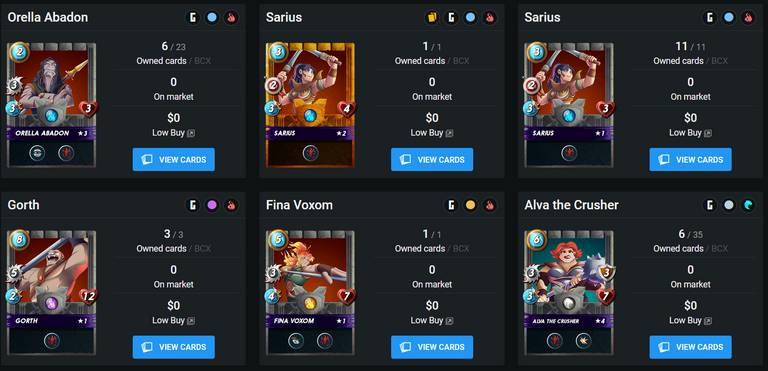 With only a few days left before new Soulbound reward cards are introduced I decided to look over my Gladius cards in preparation of the potential use of the cards in rank battles. I am leveling up what cards I can and reviewing my collection.
My Total Gladius CP

First off some players would likely know Gladius cards will no longer be in its own category since the cards are locked up like the new reward cards. The Gladius cards will be listed as Soulbound like the rest of the new cards.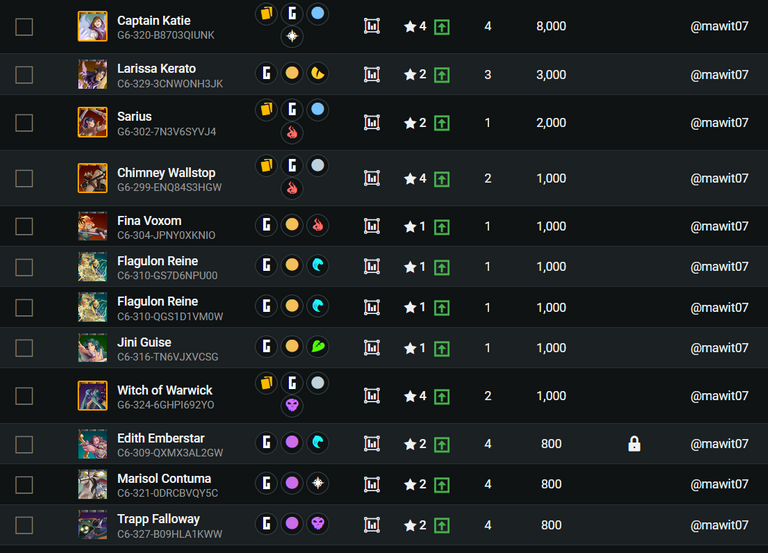 So my highest Soulbound card currently is Captain Katie at gold foil level 4. I have plenty of level 3 common cards and a few rares. Only one legendary at level 2 but the rest level 1 cards. I don't even have a full set of the cards offered in Gladius cases after playing and earning for over a year.
I currently have 29 out of the 32 in total. I am missing Sola Ranjell, Xulax Nightwind, and Tatinana Blayde. This is a little surprising considering my guild is rank high and I am earning decent amount of Merits. Yet all in all I am still missing cards from the set let alone max any cards.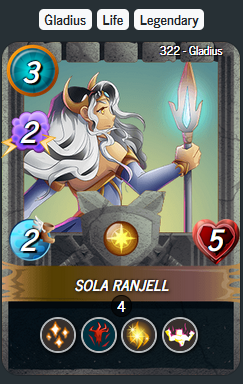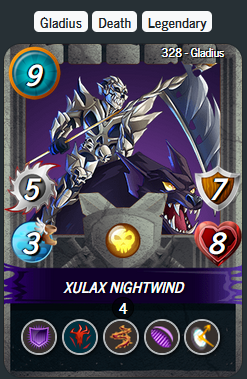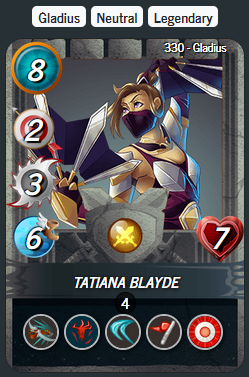 It leaves me wondering how challenging it will be in order to achieve a full set of max level cards once the new soulbound cards roll out. Of course I would hope the multiple cards rewarded in a single chest will be in the magnitude that gets us to max much easier. I remain hopeful.
Excited For Soulbound Arrival
With less than three days until end of this season it will also mark the point of new reward cards. I am leveling up my current Soulbound cards in preparation for use with the new reward cards. I must say after a review of my current collection I am cautious on how much rewards will players receive when the new cards are out. It may take a lot of investment and time in order to achieve max level cards, but maybe not?
Until next time thanks for reading!!!
https://images.ecency.com/p/HNWT6DgoBc1692QWn5trsLBYecSp3jKD1kzdmSDR4FGzPSXomkgLtisN5TzrwHTsD1D4ocqDPHpFztKzeH4ibh1vQVU3d3dSaB6VYJ1U3RdsSDi5spmdafX25ph.webp?format=webp&mode=fit
If you want to play splinterlands then SignUp Here
I have plenty of other cards for rent! Just go on peakmonsters and check out the market place and if you are curious what I offer here is a link:
If You have yet to take part in playing this great game called Splinterlands please click on my referral link. It is free but in order to earn real assets such as cards and token you would have to invest in a starter deck or purchase game cards. Join the discord to learn more. Good luck!

THANKS FOR READING! CONTINUE TO PLAY SPLINTERLANDS!

---
---