Splinterlands - Reward Cards Prices After SoulBound...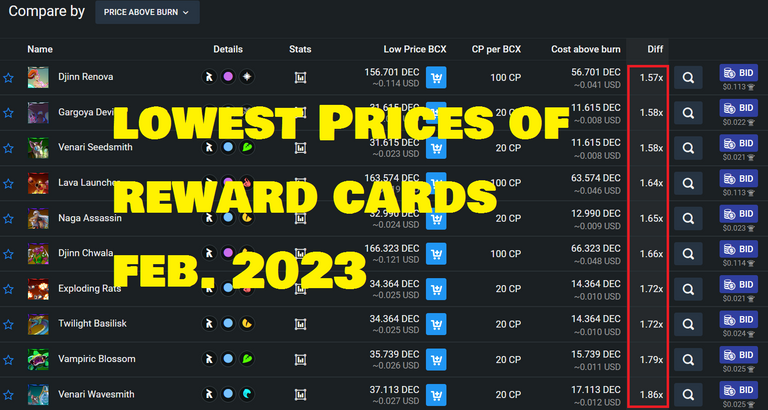 I have noticed the price of reward cards as a whole have rose higher for weeks but even more so overnight. With new soul bound cards that means current amount of rewards cards available on the market are capped on how ever many cards still in circulation.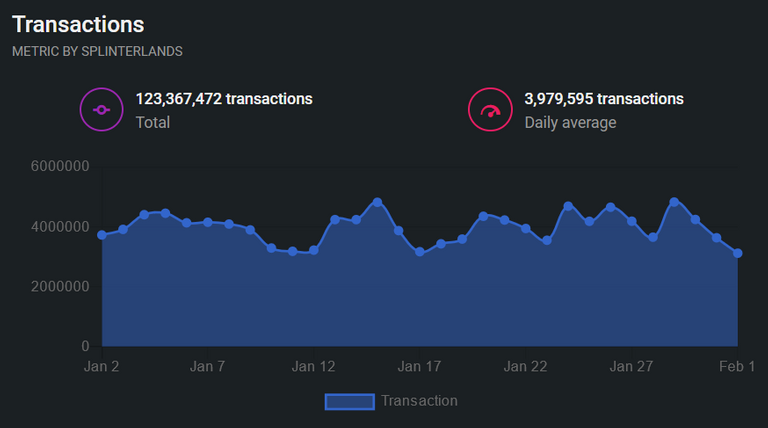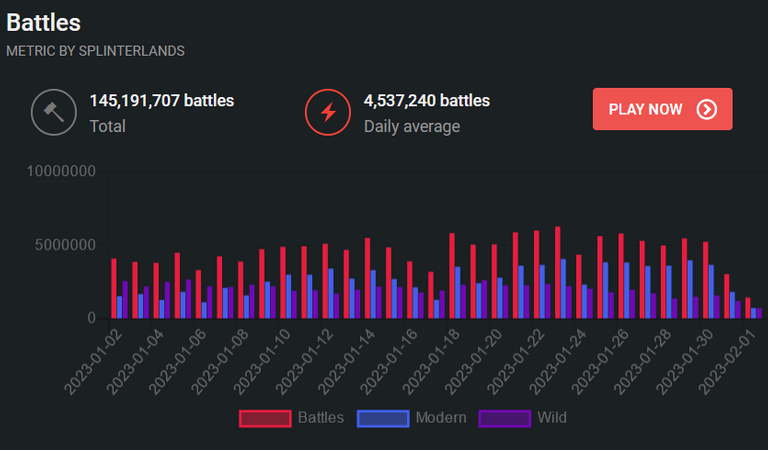 Whether its total transactions or battles the activities have fallen over the past couple of days. Is this due to the new soul bound reward cards? Maybe but we will have to look at it again in a week or two as right now it is too early to tell.
Initial appearance it does look like Splinterlands is leaning in the right direction. With reward cards prices moving higher while activity is falling its appears there is lower demand but yet higher prices? Imagine than if the demand rises then prices would be even higher!
Is it Good Time To Buy Or Sell?
For reward cards in my opinion it is better to buy than sell. Even though prices have risen it was due under less demand as activity is shrinking. Purchase reward cards to play with or rent out to earn back the expense would in the long run be more profitable than just holding onto the token DEC.
Conclusions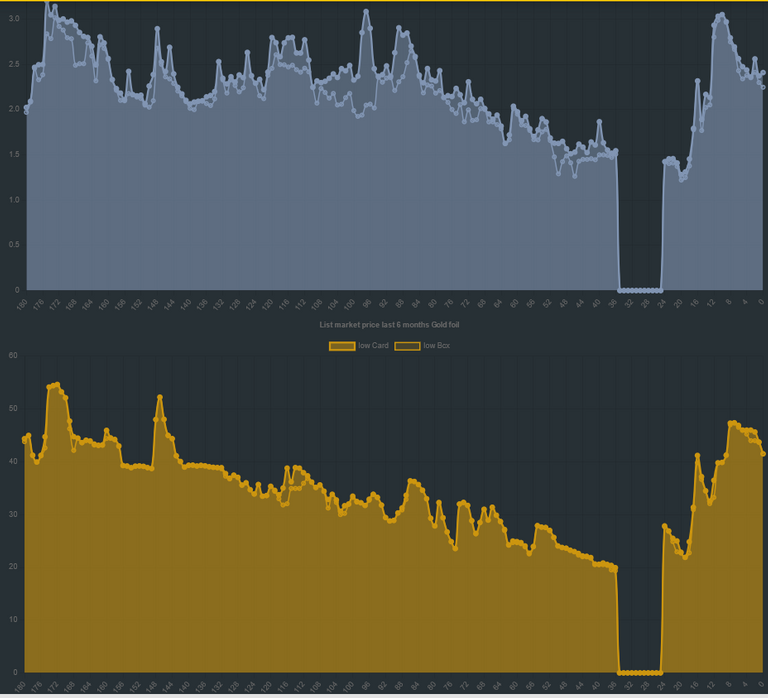 Rewards cards are consider more often than not the most affordable cards available for purchase in the open markets. Card prices were trending down for weeks if not months since 2022 and now we are seeing signs of a bottoming and slight rise. I may not be good at timing the markets but it sure looks like the trend is up.
Until next time thanks for reading!!!
https://images.ecency.com/p/HNWT6DgoBc1692QWn5trsLBYecSp3jKD1kzdmSDR4FGzPSXomkgLtisN5TzrwHTsD1D4ocqDPHpFztKzeH4ibh1vQVU3d3dSaB6VYJ1U3RdsSDi5spmdafX25ph.webp?format=webp&mode=fit
If you want to play splinterlands then SignUp Here
I have plenty of other cards for rent! Just go on peakmonsters and check out the market place and if you are curious what I offer here is a link:
If You have yet to take part in playing this great game called Splinterlands please click on my referral link. It is free but in order to earn real assets such as cards and token you would have to invest in a starter deck or purchase game cards. Join the discord to learn more. Good luck!

THANKS FOR READING! CONTINUE TO PLAY SPLINTERLANDS!

---
---