Splinterlands - Splintx Market?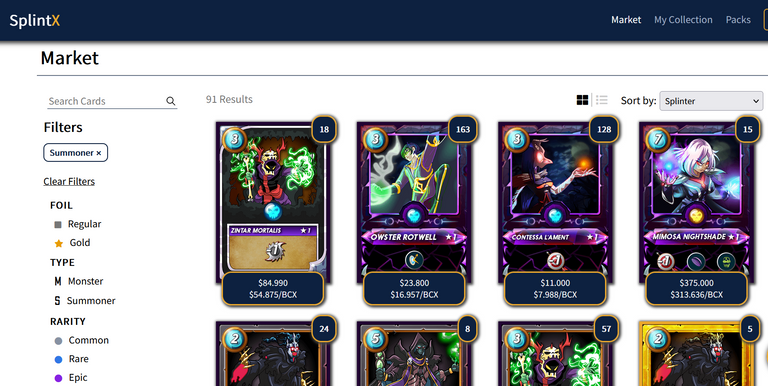 Around summer of 2020 Aggy brought in some interns to work within Splinterlands. The interns I have forgotten but traces of their work still remains. Today out of random I stumbled on to one of those pieces of work the interns have created and I recommend all players to check it out if they have not seen it yet.
The site is another third party site that allows players to sign in through hive keychain and make card purchases. One really nice feature with the site is that it will specifically be able to identify the total value are current prices of each of your card and then the total sum of that.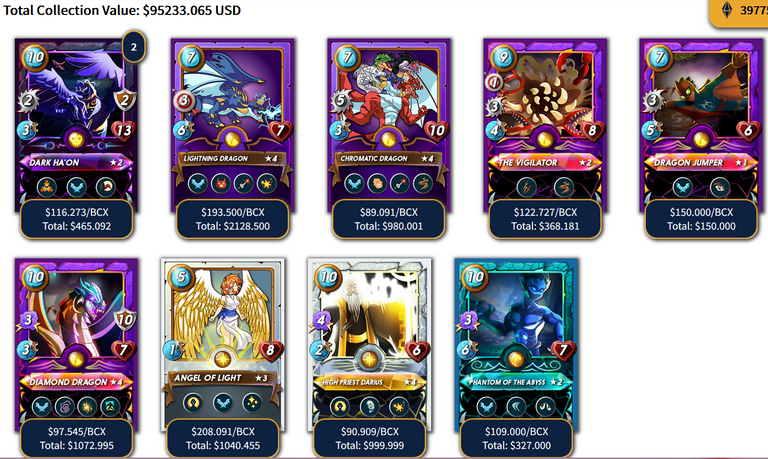 Snapshot example above was filtering through my Beta and Untamed legendaries that I own and how much total of each card. For instance Dark Ha'on I had two cards, one is a 3bcx and the other 1bcx, Splintx would display the total amount of the two cards per lowest $ to bcx at the present time. That number for that one card and every card I own has a total which when summed up reaches an amazing +95k figure. Just wow as to how high the value of the cards have grown when in just a little over half a year ago it was 1/10th of that if not more.

Splintx has a filter system pretty straight forward to use. Select a specific parameter and it adds towards filter. The filter runs pretty smoothly as cards are listed very quickly and so are the current price data.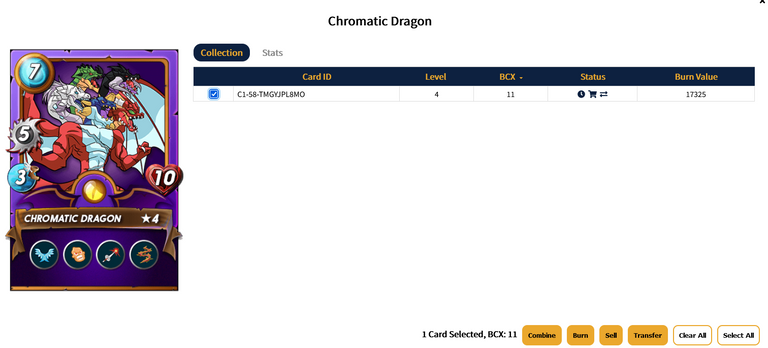 When cards are selected the site has ability for users to Combine, sell, transfer, or burn cards in the same way as if they were on Splinterlands' in game website.
Conclusions
As of end of September 2020 it appears no real updates have been made to the site since. Even last official hive.blog post of @splintx was a year ago.
Hive account : https://hive.blog/@splintx
There does not seem to be signs of additional updates to be made towards this website but for where it stands its still relevant and I just love how easy and smooth it runs in regards to cards and prices. The separation of price of each card visual is very helpful and not seen anywhere else.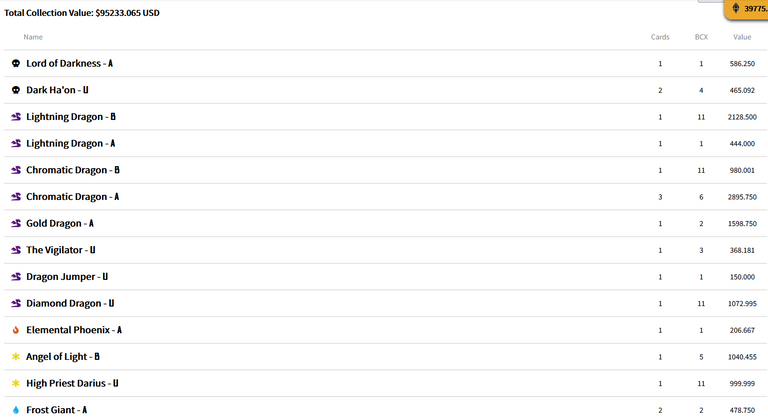 For players interested in flipping cards and knowing what present street value of a card is the list option on splintx is very helpful in seeing any card's estimated total $ value.
On top of all this the site runs very smooth and has a tab to go through in store markets to buy other Splinterlands assets such as booster packs and potions. Since packs are all sold out no one would be able to make purchases in those items.
Until next time thanks for reading!!!
If you are interested to learn more about Splinterlands please go through some of my other posts. Order is from newest to oldest posts:
Splinterlands - Securing Your Cards From Hackers
All You Want To Know About Reward Chests
Helpful Links for New and Veteran Players
I have plenty of other cards for rent! Just go on peakmonsters and check out the market place and if you are curious what I offer here is a link:
If You have yet to take part in playing this great game called Splinterlands please click on my referral link. It is free but in order to earn real assets such as cards and token you would have to invest in a starter deck or purchase game cards. Join the discord to learn more. Good luck!

THANKS FOR READING! CONTINUE TO PLAY SPLINTERLANDS!

---
---