Splinterlands - Zero Mana Monsters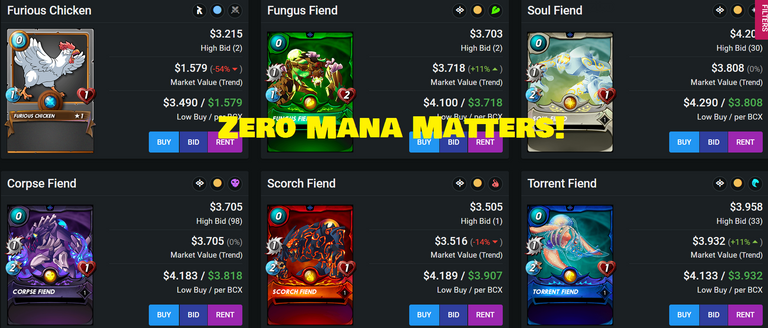 When setting up formations one key crucial factor in deciding what cards to play is the mana count. Today I want to look at each of the current six zero mana monsters and discuss their pros and cons. Bottom line is these cards if owned are often used.
The Very First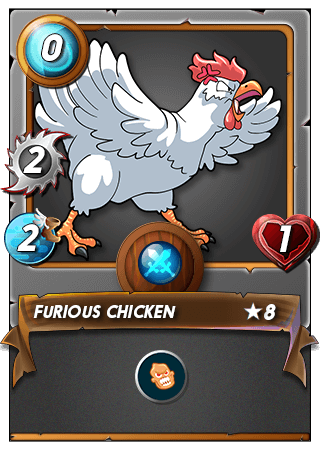 The one and only Furious Chicken. When it first arrived in the rewards series I remember picking up plenty of the cards at $0.03. Regrettably I did not hold on to them and sold them only for slight gain because at the time I needed $ to likely purchase some other cards.

A perfect fill in card in any formation and especially great in rule set Equalizer. Melee attack is included at level 3 which to this day is still very feasible to obtain. Add on top at level 5 is enrage it is no wonder this card is higher than a common. Most days I feel it should be deserving to be legendary.
Chaos Additions
With Furious Chicken limited in quantities the Chaos zero mana cards could fill in.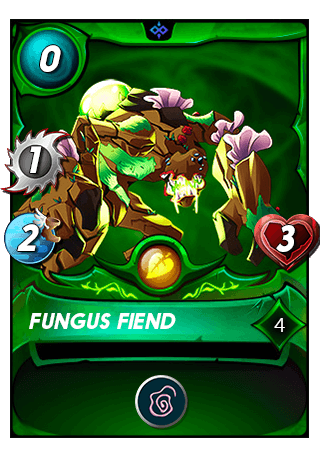 In no particular order we look at each of the five Fiends in the Chaos series starting with Fungus Fiend.

Fungus let all the other zero mana Chaos cards have melee attack already at base bcx. This makes it much more affordable compare to having something similar with Furious Chicken. Need 5x bcx of Furious Chicken to get to 1 melee.
By level four Fungus Fiend will include slow. Which can stack with the likes of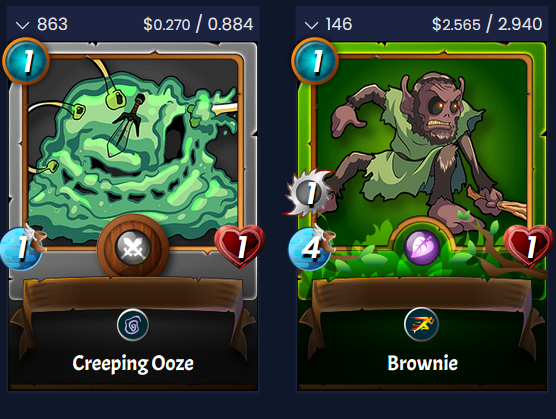 Creeping Ooze and or Brownie. It just seems in earth formations a max Fungus can really have an effect on their opponents.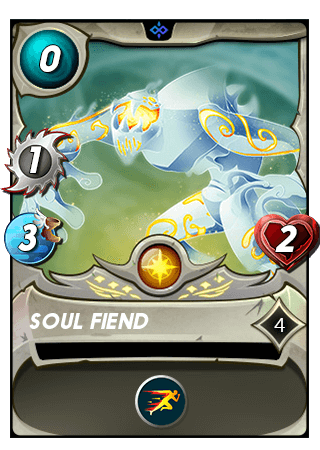 For life splinter similar we have Soul Fiend. At max level it has swiftness which is opposite of slow. In a way if one uses Soul Fiend they cancel out with Fungus. I personally have a level 3 Soul Fiend in hopes of one day maxing it out.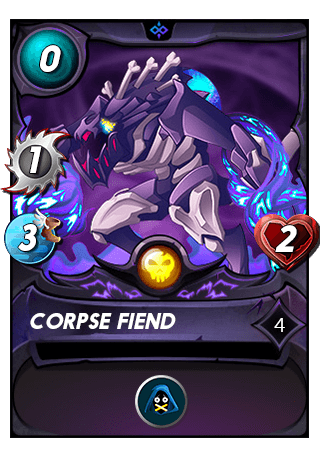 Next up in death splinter is Corpse Fiend. The pattern of death is likely to have abilities to reduce or remove opponent's abilities. Corpse Fiend falls into this category with the ability Silence.
I think it becomes very useful to play when facing against magic formations.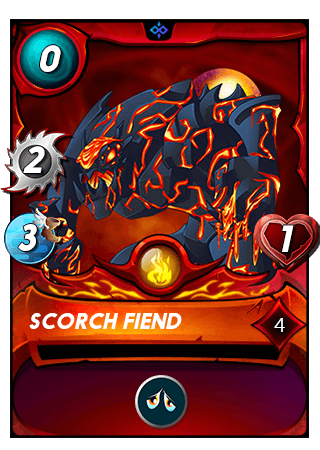 For fire we have Scorch Fiend. At max level it has demoralize. Similar to death splinter Scorch Fiend has ability to reduce opponent's attacks but this time in melee. What better way of applying Scorch Fiend with fire melee formation and in addition reduce your opponent's melee attack?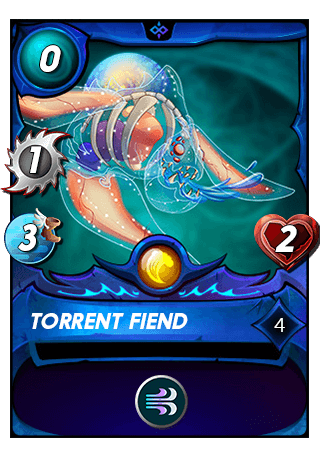 We end with water splinter in Torrent Fiend. What better than to reduce range attacks with the water zero monster.
Chaos Legends with abilities
All Fiends except for life's Soul Fiend have abilities that effects the opponent's formation. This makes Soul Fiend a bit more unique and one I have vested interest in. It is not to say that card is the best out of the bunch but the fact that it benefits my formation first and foremost has me leaning preference towards it.
It is worth noting that all the Fiends are legendary and that only at max level do they have an ability. This makes the cards likely not usable beyond fill in unless players are in Diamond and above.
The investment into these cards will be steep compare to their actual utility. For instance all the Fiends from level 2 and 3 basically increase in stats of speed and health is in many ways not much as their basis is low. This makes upgrading to their abilities at max level comes at a steep price compare to other cards.
The necessity for these zero mana cards are large as many low mana matches will have good use for these cards. Furious Chicken simply fits well due impart its a rare with Enrage without having to be max level. However the card's circulation is limited.
Now that none of these cards are ever printed it maybe a good time to look at investing in some of these if you still have not. The fill in monster can not be beaten when it comes to these zero mana cards.
Until next time thanks for reading!!!

If you want to play splinterlands then SignUp Here
I have plenty of other cards for rent! Just go on peakmonsters and check out the market place and if you are curious what I offer here is a link:
If You have yet to take part in playing this great game called Splinterlands please click on my referral link. It is free but in order to earn real assets such as cards and token you would have to invest in a starter deck or purchase game cards. Join the discord to learn more. Good luck!

THANKS FOR READING! CONTINUE TO PLAY SPLINTERLANDS!

---
---