The Steady Decline in Stocks...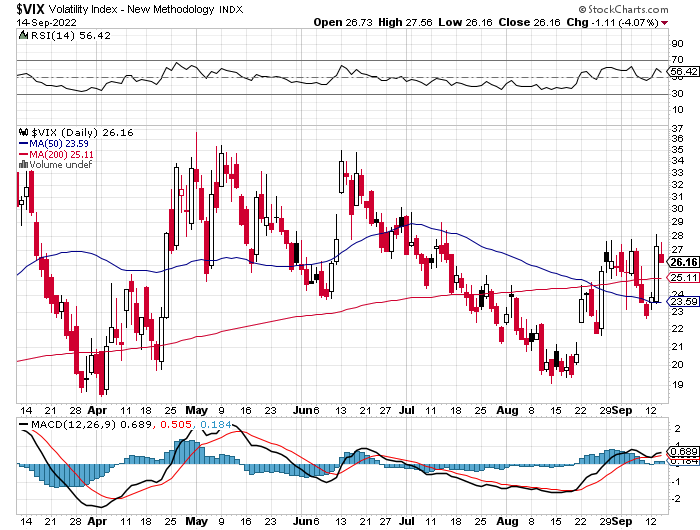 There is serious troubles in the global economy and yesterday it was proven with how stocks were trading down.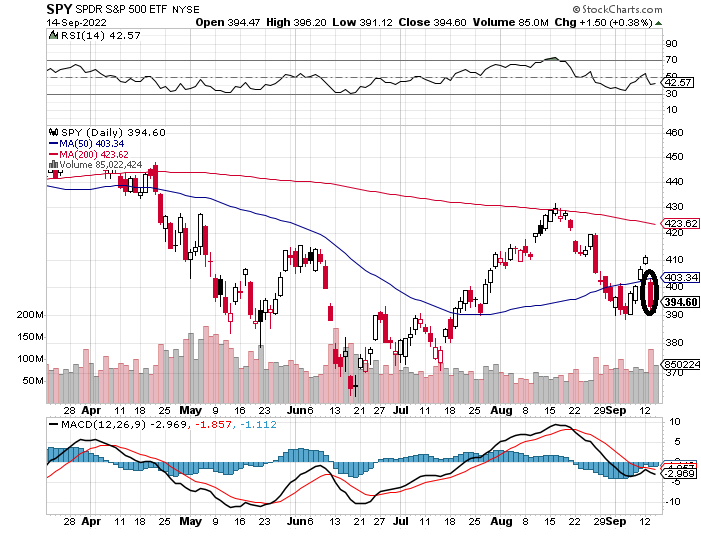 (Courtesy of stockcharts.com)
In this current market draw down what appears out of the ordinary
is the lack of volatility. In fact out since the inception of Standard and Poors there has only been three instances where the SPY fell more than 4% daily while the VIX closed under 30.
Even sentiment is barely in the fear gauge based on CNN's Fear and Greed Index: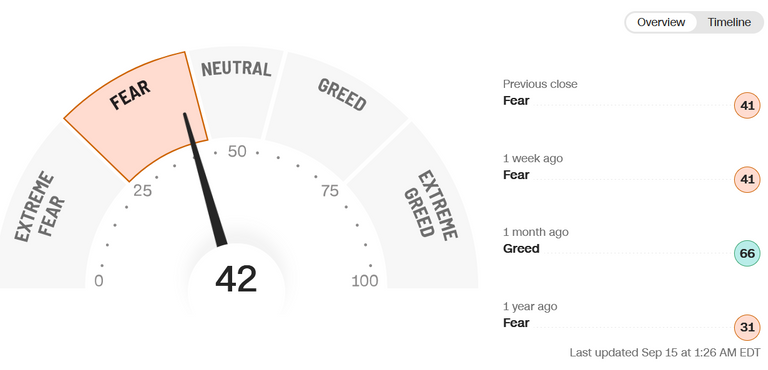 (Courtesy of CNN Business)
Low volatility relative to massive market price drop and barely any sentiment fear are signs that markets are not near a bottom. In addition the massive market price movements are signs that future volatility may erupt causing significant price swings.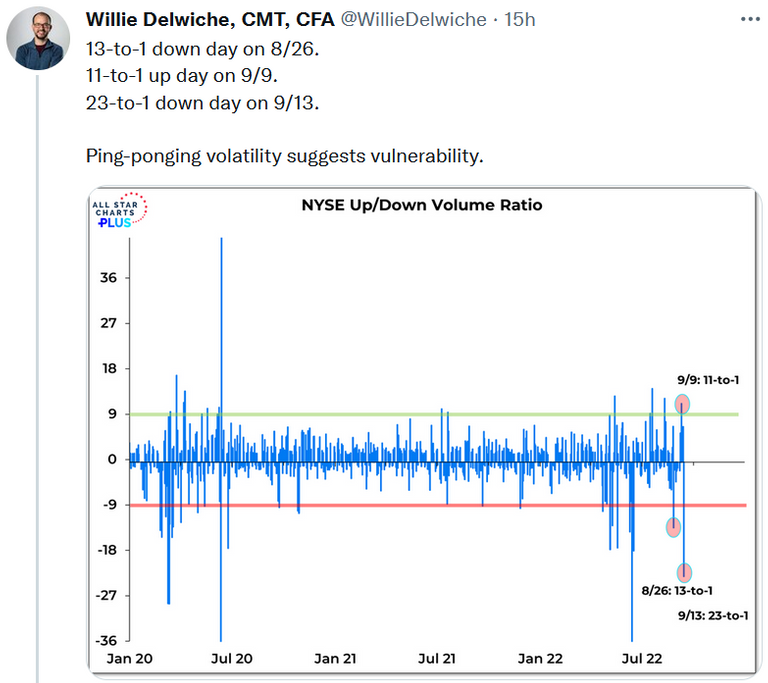 The correlation of stocks going up or down on a given day have been reaching extremes in the past month relative to the last three years. All this predicts the potential of more extreme movements in the near future.
Conclusions

The US dollar is rising in value even with all this inflation going around is the main reason stocks prices are being hit. The real safe haven right now is in cash and the dollar pricing is proof. With the US dollar value at yearly highs its difficult to determine when it has peaked, but when it does we will have better odds of seeing the stock markets touching a bottom. Until then the gyration of price action will likely remain.
None of what I write is financial advice. It is for entertainment purposes only. Thanks for reading!

LeoFinance = Financial Blog
LeoDex = Hive trading exchange for Secondary Tokens, Low 0.25% fees for deposits and withdraws.
HiveStats = Hive stats per user
LeoPedia = Informative content related to anything about Crypto and how to make financial gains in crypto!
CubDefi = LEO Finance's Defi with CUB Token
---
---