TSLA Trades for the Week - Trading Journal (12.24.20)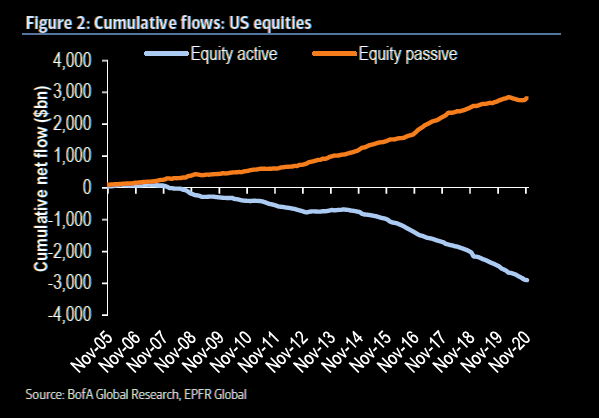 Cover page chart is illustrating the money flows into index funds versus hedge funds and funds that day trade and/or swing trade. The focus on today's post is somewhat a continuation of yesterday as I believe there is more room for small caps to continue rising into 2021. Back to the chart at hand notice there has been more money flowing into index funds as of early November than active funds. This may not necessarily bold well for indexes. Key point to notice here is TSLA became part of S&P 500 as of this week. What had to be done to have TSLA be apart of the index required investors of indexes to purchase TSLA shares prior to its entry into the S&P 500. Well from the start of this week on Monday up until Thursday the overall price of TSLA has fallen more than 5%.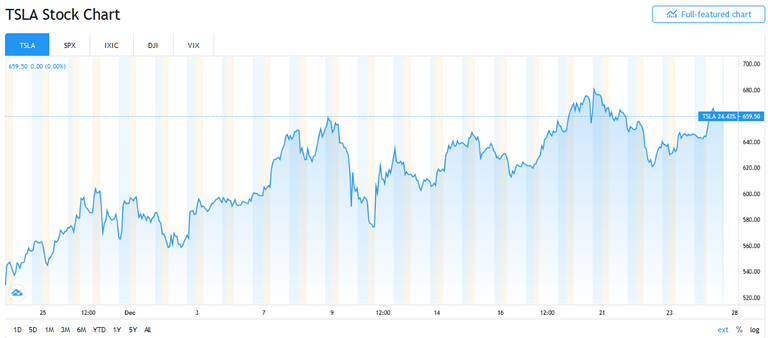 At last Friday close TSLA was near 700. Now as of this Thursday or technically end of the week it is at 661ish. What is not realized out right is that investors who have wish to invest in index funds as a sort of conservative investment vehicle had actually been piling in long on high growth stock in the likes of Tesla. In order to TSLA to be apart of the indexes the index fund managers had to purchase Tesla shares. Remember there was a massive share order executed right at the close of last Friday's trading session? Clearly someone was buying at a top.
Capitulation
I can not confirm the current Tesla high of last Friday will be a top but for now the trend on shorter time frame has been bearish.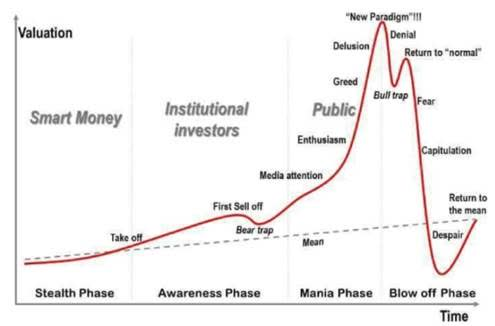 The same old chart that we all have seen from time to time showing how a top is form. If Tesla was to drop further next week but able to hold support and bounce it will be worth noticing if it can get back over its all time high of 695ish. If not it may likely be a significant drop in to come for Tesla.
This leads me to believe that SPY will also have head winds to handle similar to that of QQQ will have its' struggles as high growth stocks are becoming weak relative to small caps. Hence I will not be investing in indexes related to S&P 500 long term as potential of buying a top maybe likely due to where Tesla shares ended up. In a couple of months we will know for sure as price of TSLA will most likely correlate with S&P. How safe do you feel about index funds?
Thanks for reading!


LeoFinance = Financial Blog
LeoDex = Hive trading exchange for Secondary Tokens, Low 0.25% fees for deposits and withdraws.
HIveStats = Hive stats per user
LeoPedia = Informative content related to anything about Crypto related and how to make financial gains in crypto!
---
---