Have You Claimed Your LARYNX Token For The Month?
I actually missed claiming my Larynx token for last month.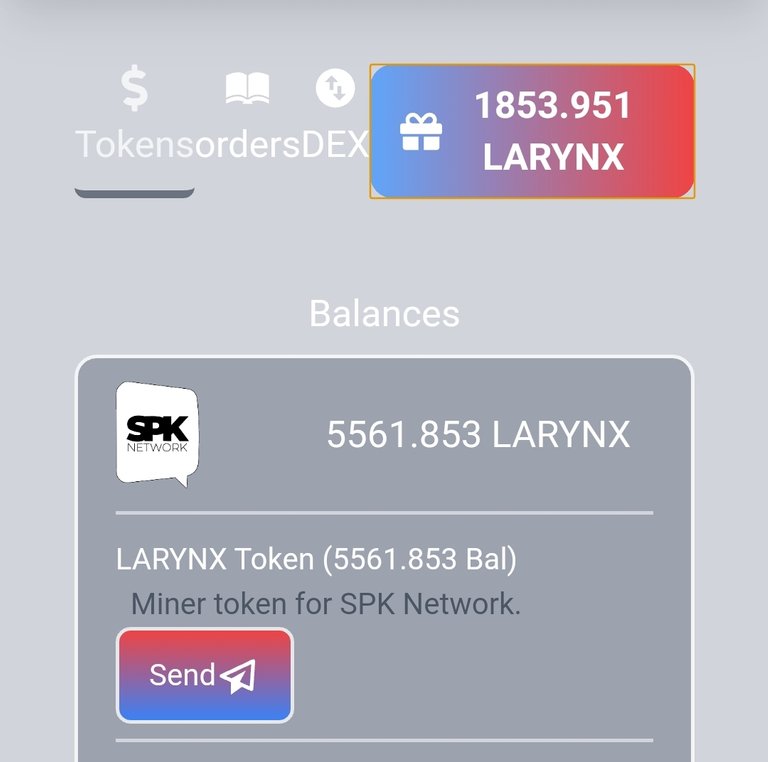 I didn't even remember and now it is gone. I usually got the reminder from @sanjeenvm, however, he forgot to claim his too probably due to other engagements he had which ultimately made him to forget reminding others like he always does.
Well, I just claimed the token for this month and I just hope I won't forget next month's own. I am gonner find a way to place a reminder for it. Mine is 1853.951 LARYNX monthly which varies with others. I think the distribution is done based one one's current hive power or based on when the snapshot was done.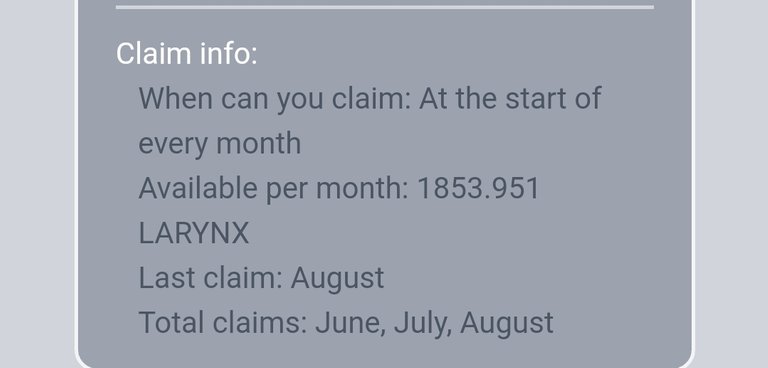 From the screenshot you could see I started claiming mine on the month of June and I have been doing that for three successful months. Some started early this year but June when I began to show interest on the project.
I am also thinking of staking the coins. After asking, I came to realized there are some benefits for staking and delegating LARYNX token.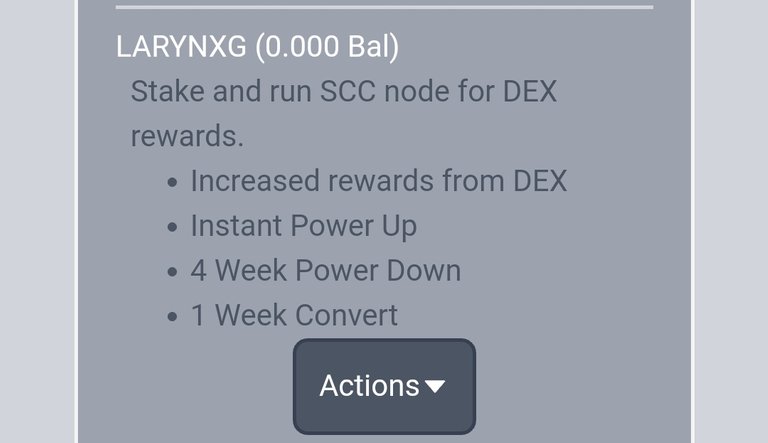 If you haven't claimed your for the month or unaware of it, you can checkout this post by spknetwork and also visit this site to claim yours. There are few steps or processes to go about it which shouldn't take much of your time. Claiming your token is very easy and can be done with Hive Keychain.
Loosing about 1853.951 LARYNX coins is not a small thing but there's nothing one can do about it. I just hope I don't miss out on the subsequent ones.
Useful links:
Claim Tutorials
About Spk-network
About LARYNX miner token
Thank you and stay frosty.
---
---