***ECONOMY AND ENTREPRENEURSHIP IN VENEZUELA. BY @Mayifiestas.****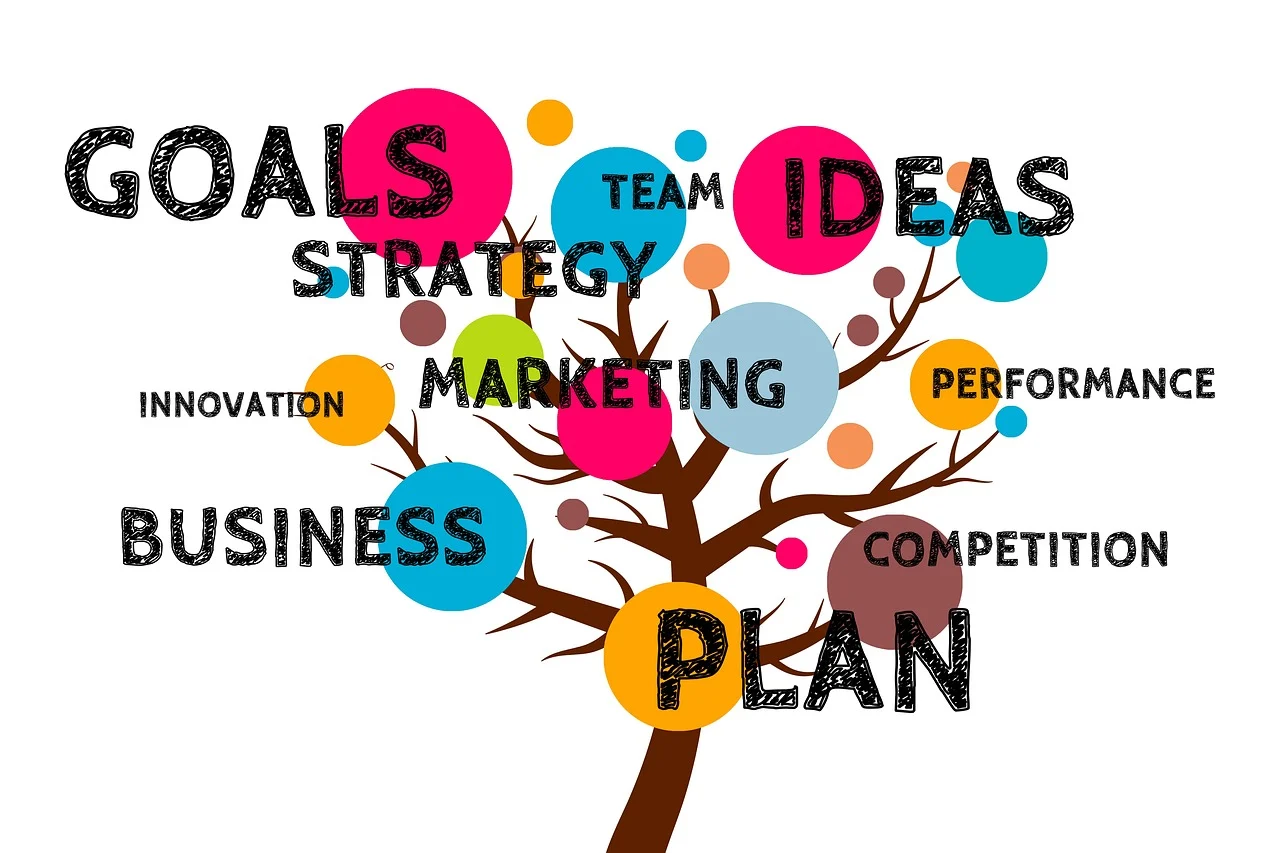 Source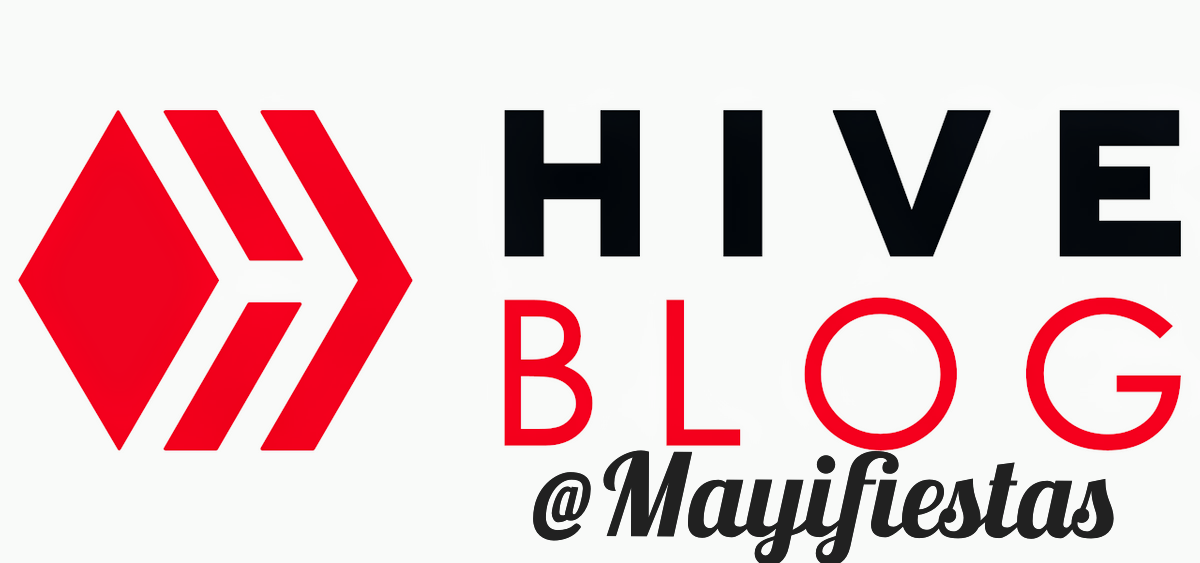 ECONOMY AND ENTREPRENEURSHIP IN VENEZUELA.

.
Greetings hive friends this is the first time that I will post in this community, I hope you like it and support me with this initiative.
It is no secret to anyone that the economic situation for Venezuelans is very difficult these days, despite this, Venezuelans have always sought a way to handle the situation, and oddly enough, the pandemic has driven a large sector of the population in Venezuela to immerse themselves in new worlds that allow them to improve their economy.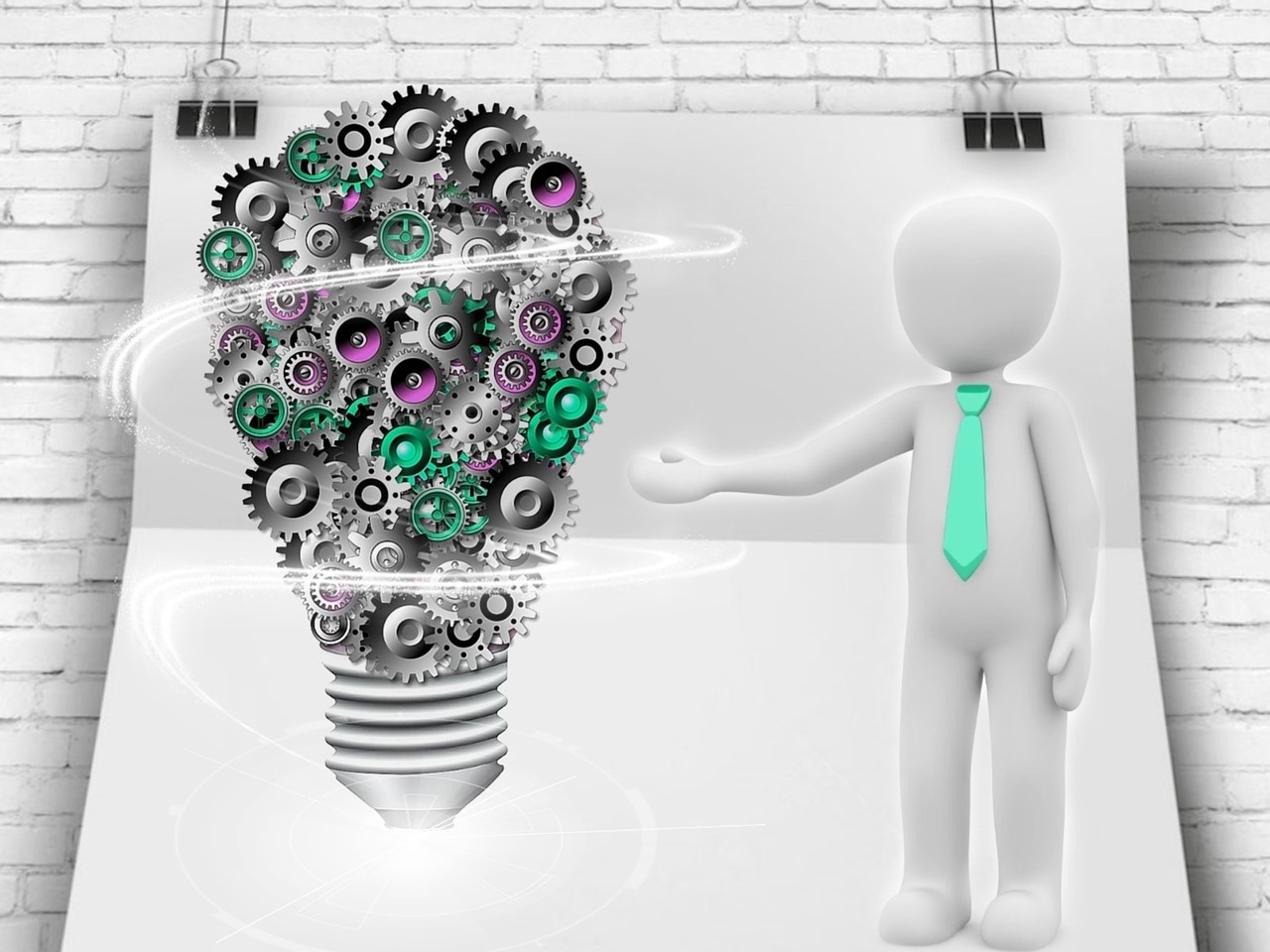 Source
The number of informal businesses that have arisen have been innumerable, helping their family economy but also to boost and boost the economy of the Country.
Many of the Venezuelans leave their homes in the early hours and at lunchtime they bought food in restaurants, but due to the pandemic and quarantine, the vast majority of these establishments have closed their doors causing inconvenience to those who depended largely on them.




.
Since the Venezuelan is an ingenious being and moved forward, he began to make meals to sell, placing himself in mobile sales stalls in strategic places, of course he is complying with the corresponding sanitary measures.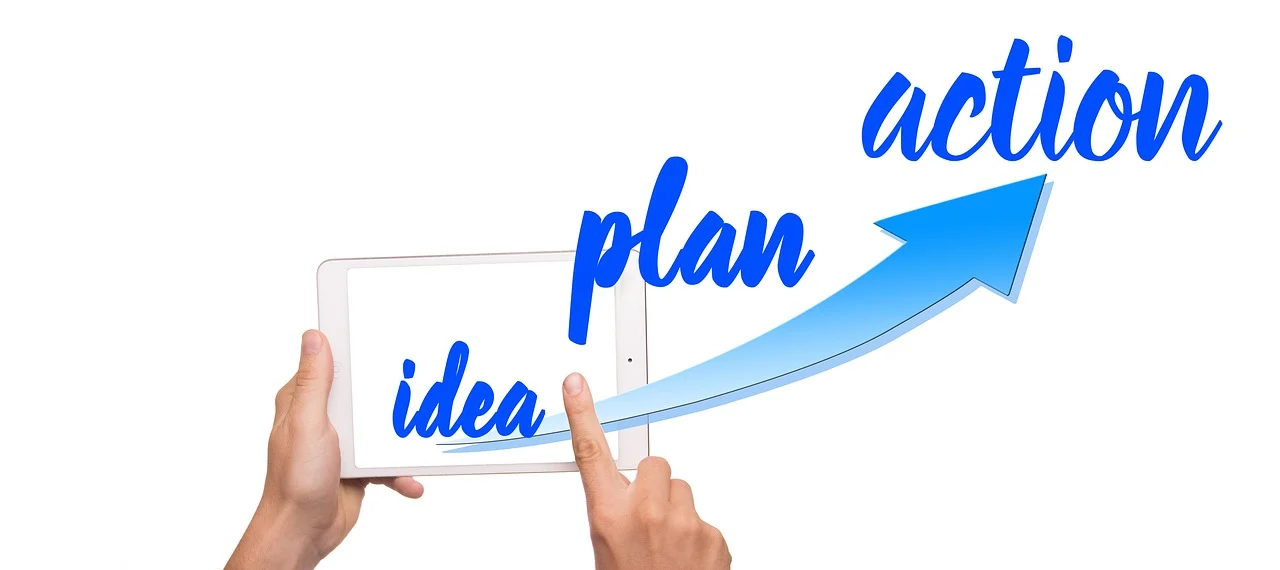 Source
Converting this into a solution for those who need to buy food, since the dish in this street sales would be much cheaper than in a restaurant, helping to reduce economic expenses for those who buy and generate income for those who sell it.
Selling food from home has become a profitable and sustainable business is something that already exists and is proliferating daily in Venezuela, with this modality you save because you do not pay rent for an establishment, there are no waiters to pay, and so In general, there are few people who attend these street sales helping to increase income.
The business is that people buy and take meals to their workplace, they do not stay at the place to eat, which
Helps reduce expenses.

.
Before starting this type of business, which, although profitable, is a bit risky, a variety of factors should be taken into account to help us take this sales initiative.
First of all, you have to decide which food sector you are going to venture into, that is to say if it is Arabic, Mexican food, hamburgers, pizzas, vegetarian or traditional food or if we are going to venture into the part of sweets and pastries, which is another Of the economic boom generated in Venezuela, we must be very sure what type of dish we are going to dedicate ourselves to, and preferably for our venture to be a success it is recommended that it be only one type of food with which you go to work.
Another point to deal with when it comes to this venture is to know what are the attractions that are available to associate with our venture, what is this about, well we must study if they are feasible for example meals for parties, vegetarian meals, There is also a very wide field in terms of healthy food that help us with diets, we must get the most out of this type of thing, associating our product so that it is seen as a reward for consumers, that is, it is seen as a win-win relationship.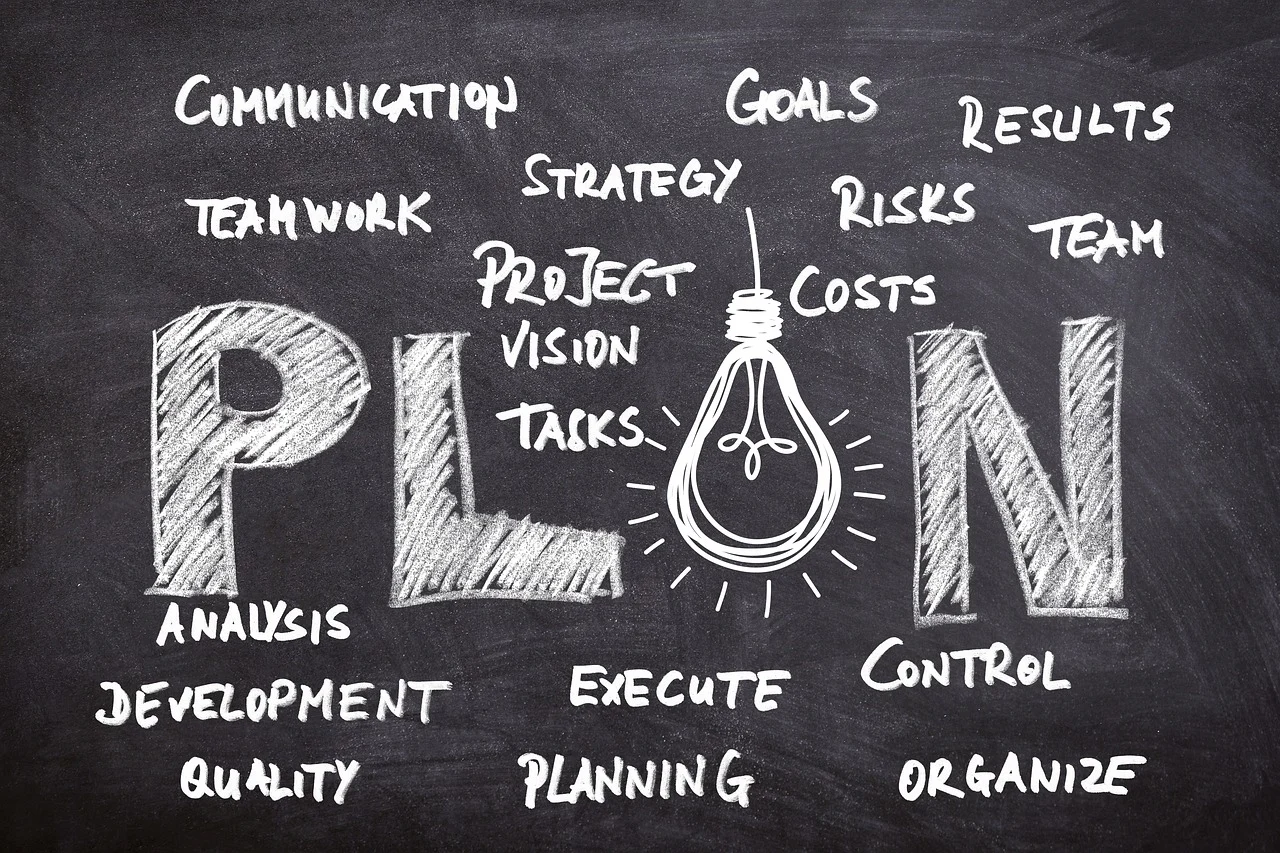 Source
[Source](facebook @mayifiestas)
After we do our study and start our venture, we must give it the most publicity so that our business is known, currently we have a wonderful tool such as the internet, which helps us and serves when advertising, in an easy, fast and very economical way.
Through the internet we can reach more people, and we can offer endless promotions, ranging from discount to famous take two and pay for one, that among many others. The main idea is to have the greatest reach and reach the largest number of consumers, quickly and without having additional advertising expenses but generating more customers.
Another point that we cannot miss is the use of good quality material, this ensures that the final product has good taste and quality, but once the clientele is won we must continue to maintain the same quality in our raw material so as not to lose the quality of our dishes.
Finally, for your business to grow, we must not forget the cordial and friendly treatment of consumers, striving to serve the customer.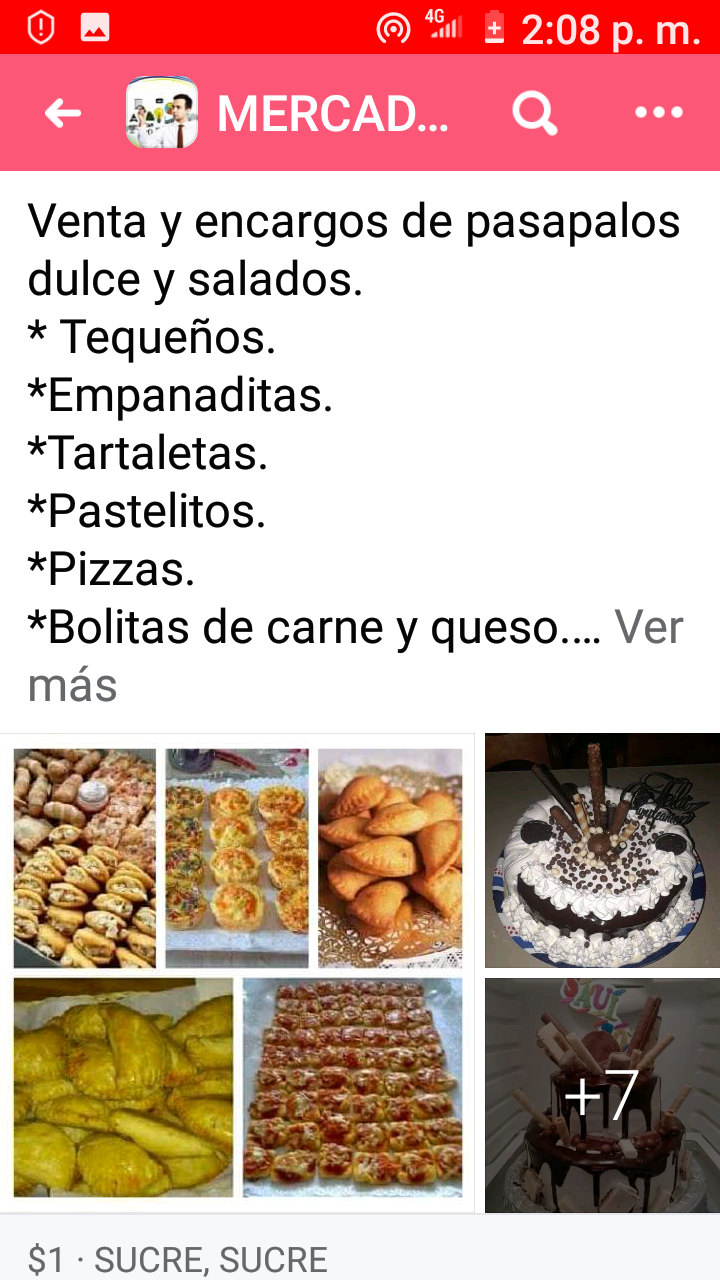 [Source](facebook @mayifiestas)
From my point of view, complying with these tips I am more than sure that we will have a prosperous and growing business.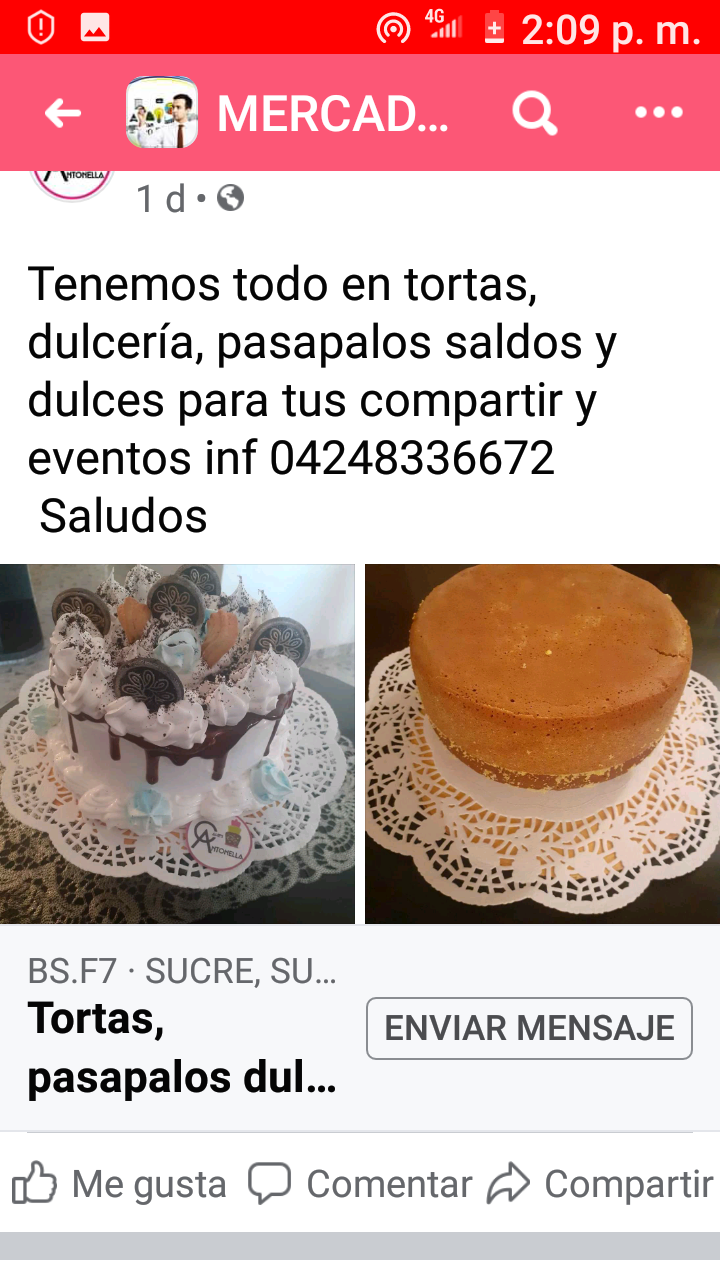 [Source](facebook @mayifiestas)
In Venezuela, this type of enterprise is becoming more and more common, and the increase in entrepreneurs making this type of sales can even be noticed in social networks, for example on Facebook you see daily sales announcements from meals to the newspaper, appetizers, cakes, sweets, in short, a great variety of ventures that not only cover food.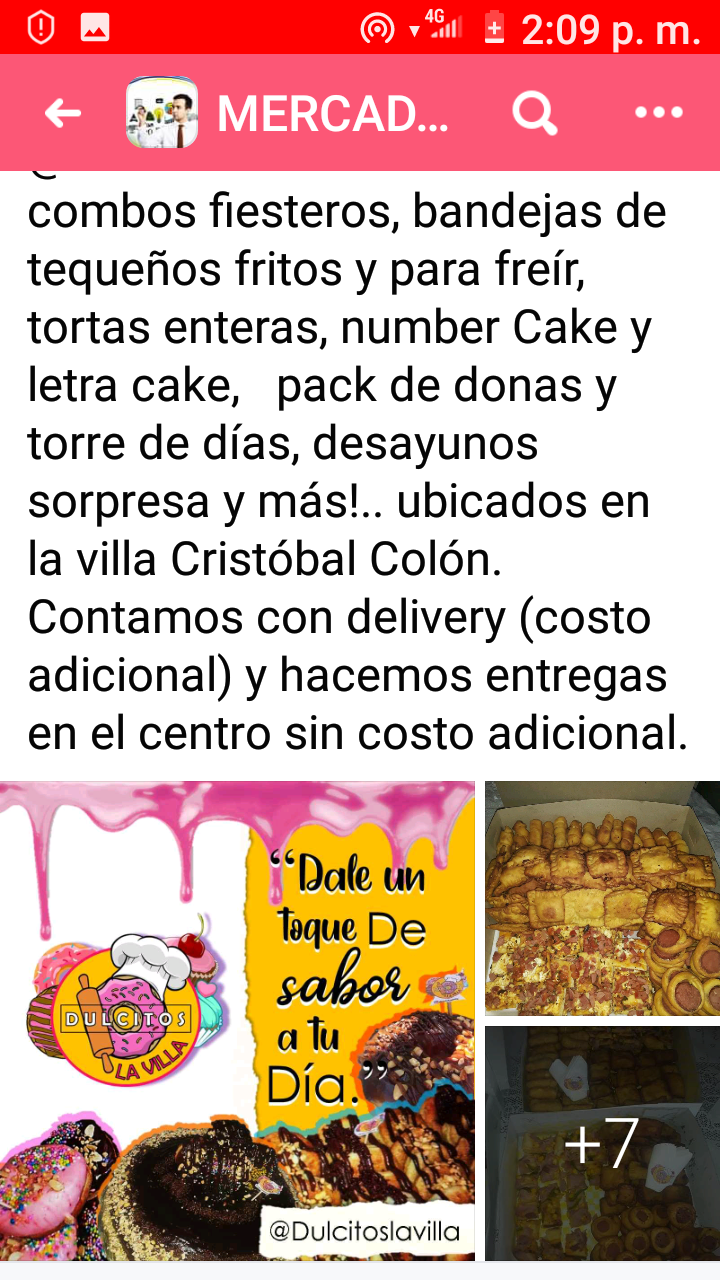 [Source](facebook @mayifiestas)
If we Venezuelans have shown something, it is that not only in a pandemic or in an economic crisis, but in any circumstance we know how to get ahead and get our homes afloat, also helping with the economy of our country, the way is to learn without giving up.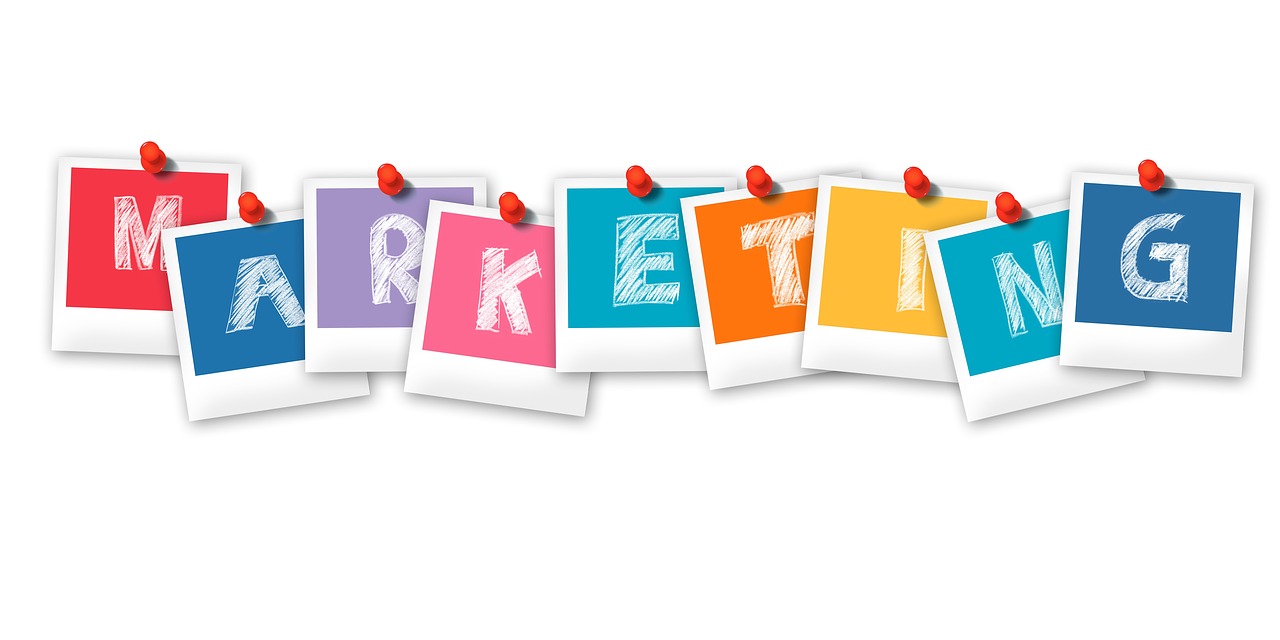 Source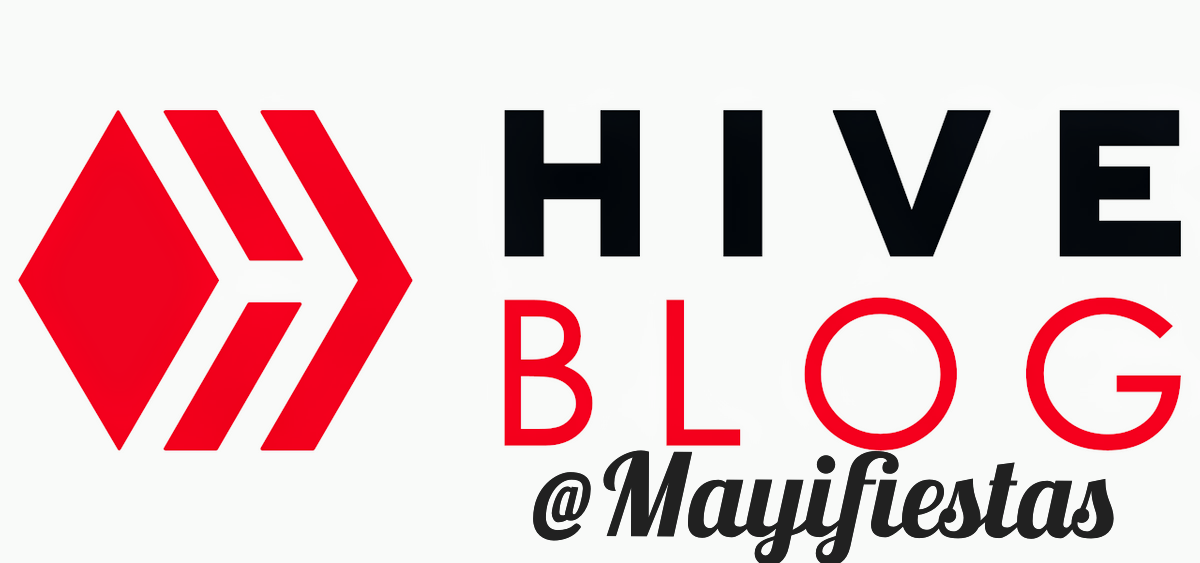 ---
---