[Esp-Eng] El Calvario de Reparar Mi Camioneta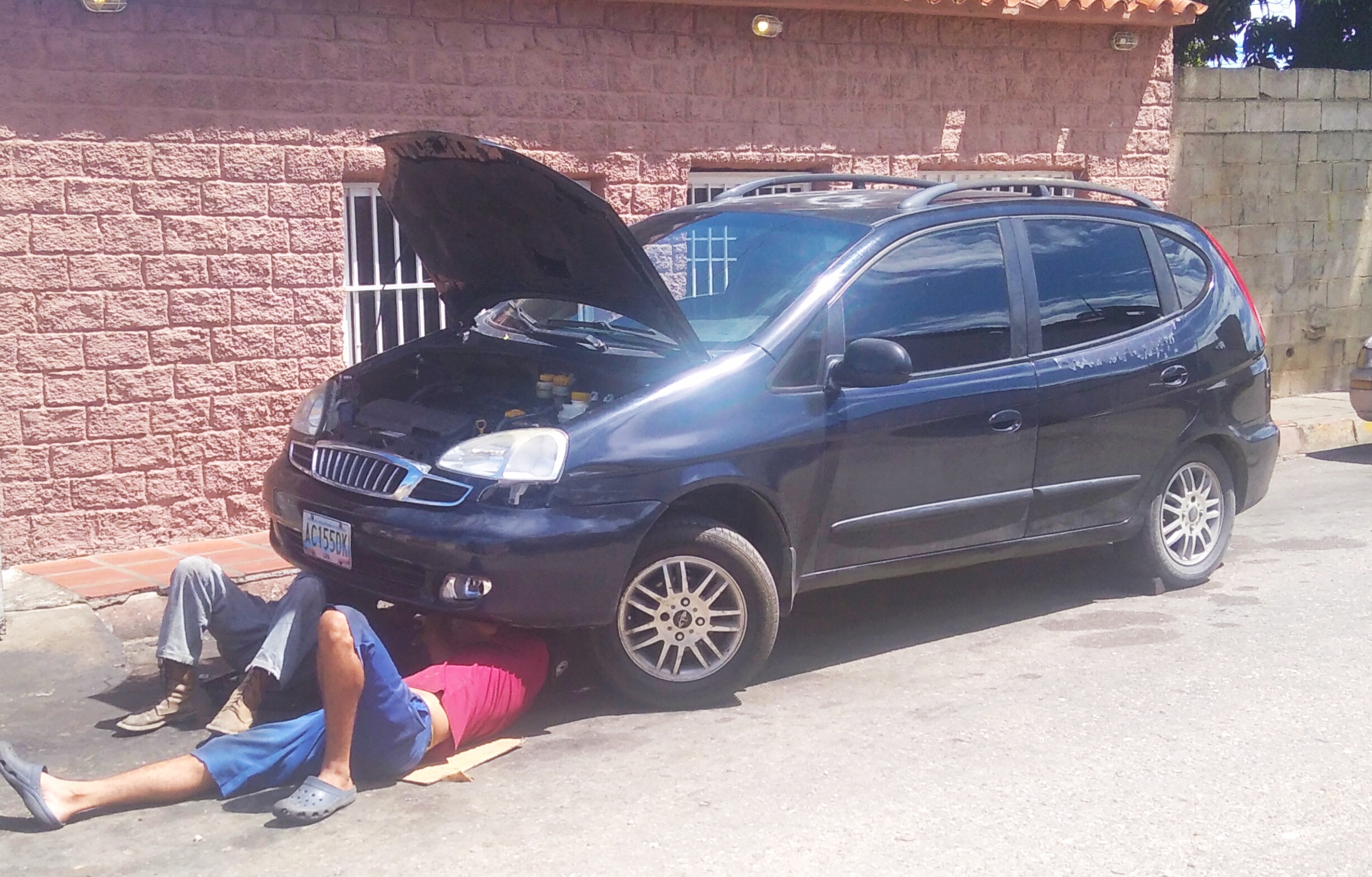 Hola mis queridos amigos de la colmena, comenzaré con un refrán muy sabio que dice "cuando uno es clavo hasta del cielo te caen martillos"
Esta semana ha sido bastante fuerte con el tema de reparaciones del vehículo, todo comenzó una falla de desplazamiento, sentía que mi vehiculo no obtenía la relación de velocidad que debía tener.
Y así que comencé a descartar fallas, por el tema de calidad de combustible en mi país, fui a un taller de mantenimiento menor y le realicé limpieza de inyectores, cuerpo de aceleración y del tanque de gasolina.
Hello my dear friends of the hive, I will start with a very wise saying that goes "when you are a nail even from the sky hammers fall on you".
This week has been quite strong with the subject of vehicle repairs, it all started with a displacement failure, I felt that my vehicle was not getting the speed ratio it should have.
And so I started to rule out faults, because of the fuel quality in my country, I went to a minor maintenance workshop and I cleaned the injectors, the throttle body and the fuel tank.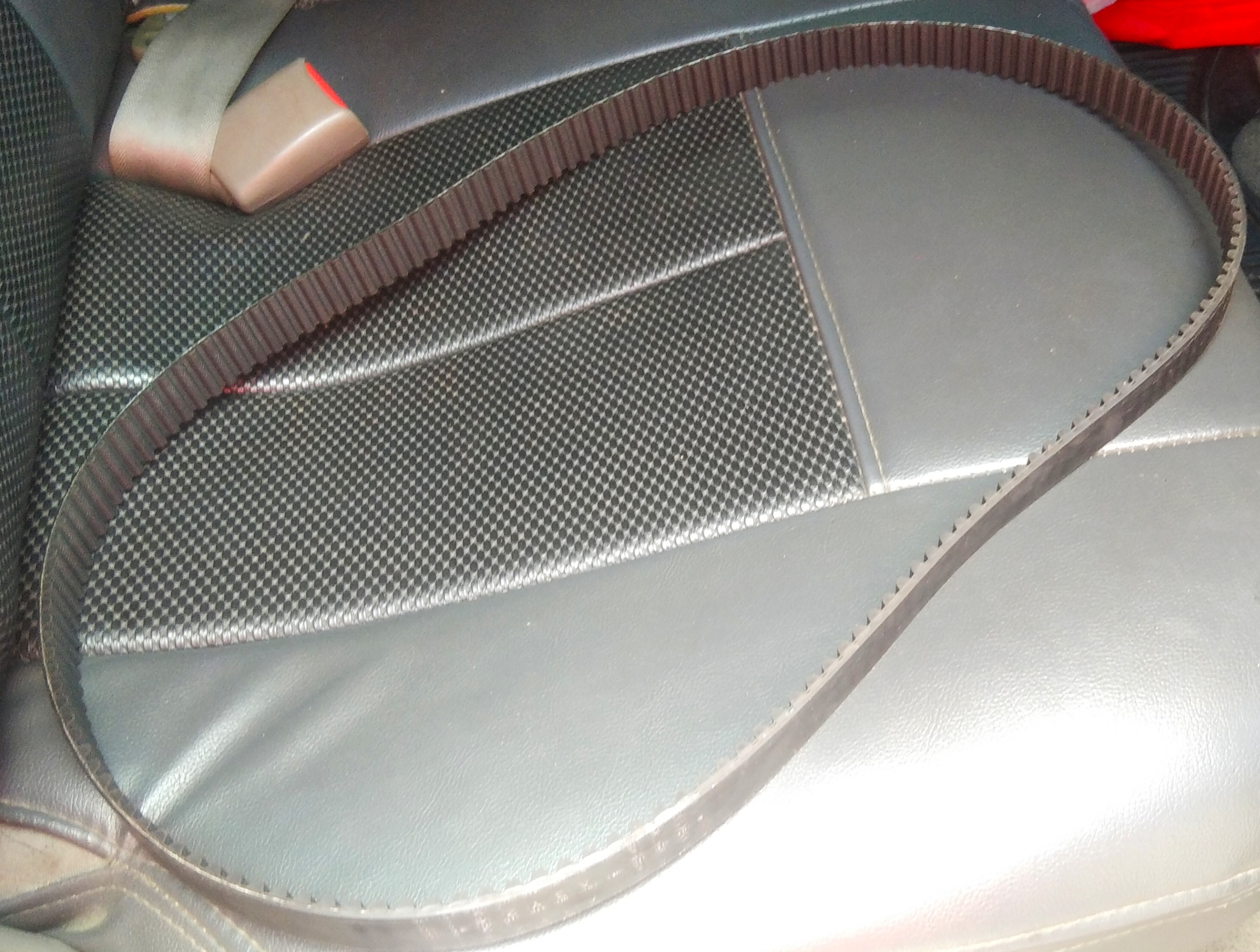 Pero al terminar esta reparación la falla continuo e inclusive se agravó, fue cuando decidí revisar más a fondo y me conseguí con la sorpresa de que se había estirado la correa del tiempo.
Esto causado por qué el tensor de la misma había fallado, procedí a comprarlo y en el momento de montarlo se observó que la polea de la bomba de agua también estaba deficiente.
Debido a esto el acople del tiempo se había corrido y hubo que llevarlo a su medida, en fin, compre:
Correa del tiempo 15$
Bomba de agua 25$
Tensor de Correa del tiempo 20$
Mano de obra 50$
Para un total de 110$
But when I finished this repair the failure continued and even worsened, it was when I decided to check it more thoroughly and I got the surprise that the timing belt had stretched.
This was caused because the tensioner had failed, I proceeded to buy it and at the time of mounting it was observed that the pulley of the water pump was also deficient.
Because of this the timing coupling had slipped and had to be taken back to size, so I bought it:
Timing belt 15$.
Water pump 25$.
Timing belt tensioner 20$.
Labour 50$.
For a total of 110$.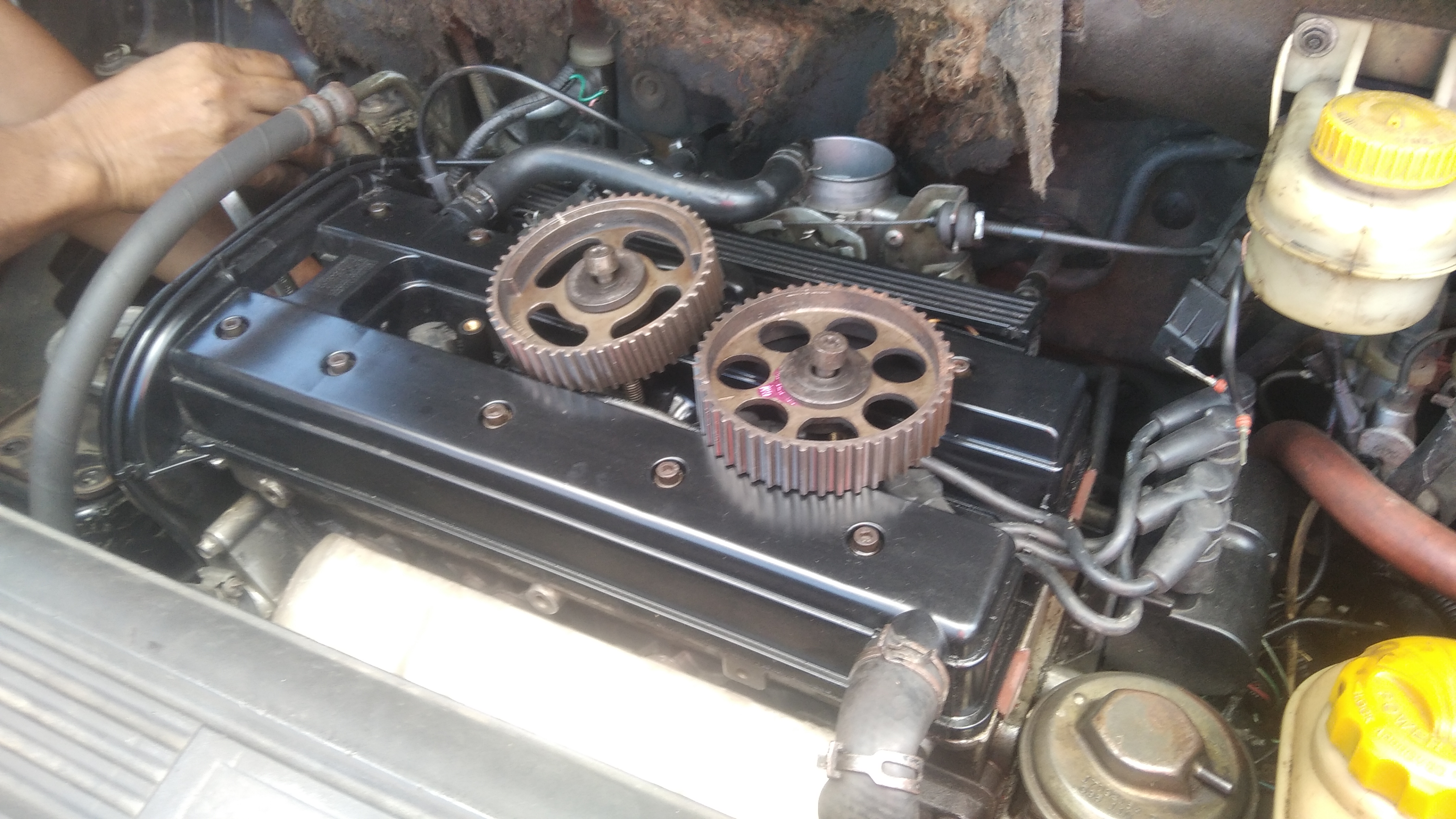 El vehículo me lo entregaron en perfectas condiciones y estuve probando por dos dias, y se comportaba perfectamente.
Confiado salí de viaje a la ciudad de Maracay, al ir en camino el carro se apagó y me di cuenta de que la Correa había saltado de nuevo.
La causa fue que el tornillo del tensor se partió, y tuve que llamar a una grúa y volver hacer el trabajo de reparación:
Grúa 100$
Tornero 20$
Tornillo 5 $
Mano de obra 20$
Para un total de 145 $
A pesar que la situación me causó bastante estrés, HIVE fue fundamental, ya tenía ahorrado 60 HIVE y 110 HBD, que si no fuese por eso, no fuese podido reparar mi carro, hoy volveré a repetir HIVE es una de las mejores cosas que me ha pasado en mi vida.
The vehicle was delivered to me in perfect condition and I was testing it for two days, and it behaved perfectly.
Confident I went on a trip to the city of Maracay, on the way the car turned off and I realized that the belt had jumped again.
The cause was that the tensioner bolt broke, and I had to call a crane and redo the repair work:
Crane 100$.
Screwdriver 20$.
Screw 5$.
Labour 20$.
For a total of $145
Although the situation caused me a lot of stress, HIVE was fundamental, I had already saved 60 HIVE and 110 HBD, if it wasn't for that, I wouldn't have been able to repair my car, today I will repeat HIVE is one of the best things that has happened to me in my life.

---
---