[Esp-Eng] Mi Victoria eres Tú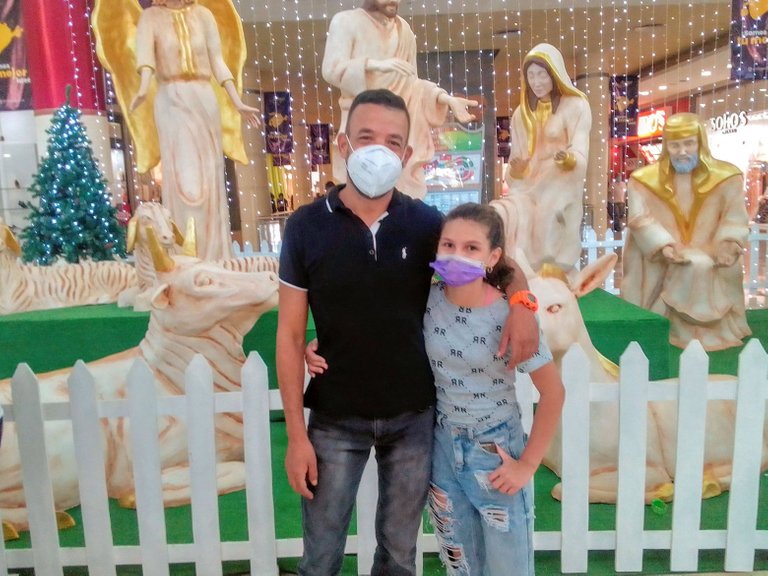 ---
Hola hija, ¿Cómo estás? Espero que muy bien, imagino que feliz como siempre, con esa sonrisa que ilumina tu rostro, con la mirada tierna que muestra tu alma y las palabras precisas que enternecen tu vida.
Hoy pensé mucho en ti y recordé cada instante de estos doce (12) años desde que Dios te mando como un ángel a engalanar mi vida, recuerdo aquel 31 de marzo del 2010, cuando te tuve en mis brazos por primera vez y sentí la dicha de ser tu padre.
Han pasado tantas cosas en este tiempo tan corto, recordé tu primera palabra, tu primera travesura, tus caídas, tus primeros pasos, tu primer día de clases, tus primeras letras, esa carpeta verde, qué todavía conservo como un tesoro, dónde están tus primeros dibujos.
Hello daughter, how are you? I hope you are very well, I imagine you are happy as always, with that smile that lights up your face, with the tender look that shows your soul and the precise words that make your life tender.
Today I thought a lot about you and I remembered every moment of these twelve (12) years since God sent you as an angel to grace my life, I remember that 31st of March 2010, when I held you in my arms for the first time and I felt the joy of being your father.
So many things have happened in this short time, I remembered your first word, your first prank, your falls, your first steps, your first day of school, your first letters, that green folder, which I still treasure, where are your first drawings.
Reí al recordar aquellos disfraces en carnaval y los viajes dónde me acompañaste, lo bonito que era verte con tu primer traje de baño en la playa o tu gorro para el frío de Mérida, tantas cosas que recordar de ti, mi hija hermosa.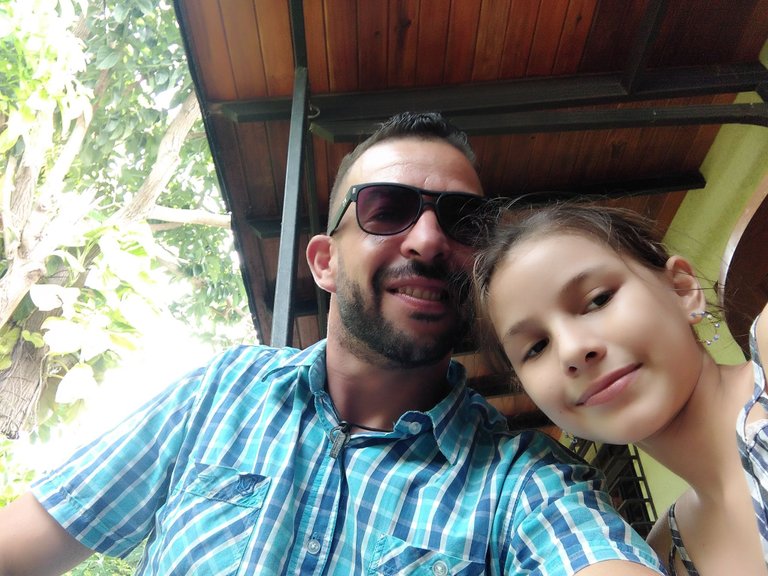 ---
Ya han pasado doce (12) años y eres esa adolescente llena de sueños, recordé, que querías ser doctora de mascotas, hoy diseñadora de modas, con la virtud de dibujar como los Dioses y de enternecer al ser más frío de la faz de la tierra.
Una mujer adolescente que me enamora el alma y que comienza a cumplir cada sueño, hoy estoy tan orgulloso de ti, ya complementas tu primer ciclo básico de estudios, tu primer logro académico de todos los que tú, quieras lograr.
I laughed when I remembered those carnival costumes and the trips where you accompanied me, how beautiful it was to see you with your first swimming costume on the beach or your hat for the cold of Merida, so many things to remember about you, my beautiful daughter.
Twelve (12) years have passed and you are that teenager full of dreams, I remembered, that you wanted to be a pet doctor, today a fashion designer, with the virtue of drawing like the Gods and of softening the coldest bein nig on the face of the earth.
A teenage woman who makes me fall in love with her soul and who is beginning to fulfil every dream, today I am so proud of you, you are already completing your first basic cycle of studies, your first academic achievement of all the ones you want to achieve.
---
Quiero decirte que nunca dejes de soñar, que no hay límites para lograr lo que quieras, siempre y cuando la perseverancia sea tu premisa y la disciplina, tu decisión de vida.
Corre mucho detrás de tus metas, pero camina despacio para que no tengas tropiezos, siempre sé leal a tus principios y honesta contigo y con la vida, recuerda que la coherencia y la cordura siempre serán tus mejores amigas
También aprovecho para pedir perdón por mis errores, sé que no soy el mejor papá, pero soy el que más te ama y que aunque se escuche como una utopía, daría mil veces mi vida por ti, eres mi hija amada, mi rubia de sol y ternura de amor.
Mi amor por ti es infinito y aunque poco te lo diga, eres junto con tu hermana lo más importante de mi vida, recuerda siempre sonreír, no permitas que nada te quite la sonrisa, que será siempre tu mejor presentación.
Te ama tu padre.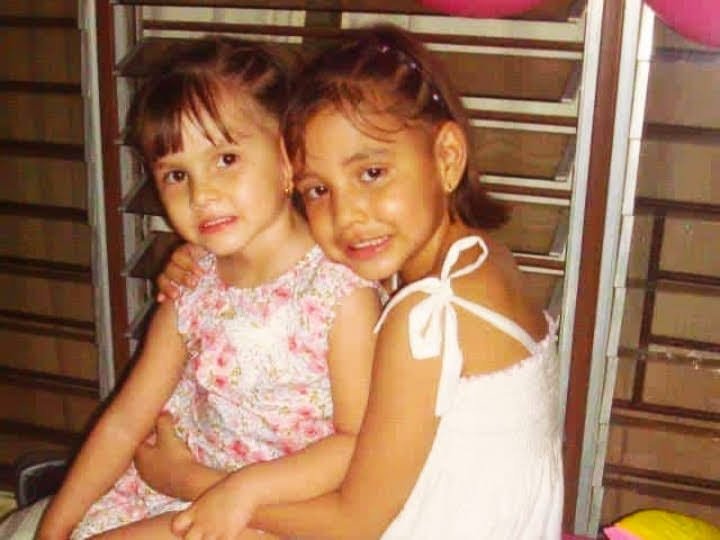 ---
I want to tell you that you should never stop dreaming, that there are no limits to achieve whatever you want, as long as perseverance is your premise and discipline is your life decision.
Run hard after your goals, but walk slowly so that you don't stumble, always be loyal to your principles and honest with yourself and with life, remember that coherence and sanity will always be your best friends.
I also take this opportunity to ask for forgiveness for my mistakes, I know I am not the best dad, but I am the one who loves you the most and although it sounds like a utopia, I would give a thousand times my life for you, you are my beloved daughter, my blonde of sunshine and tenderness of love.
My love for you is infinite and although I don't tell you much, you are together with your sister the most important thing in my life, always remember to smile, don't let anything take away your smile, it will always be your best presentation.
Your father loves you.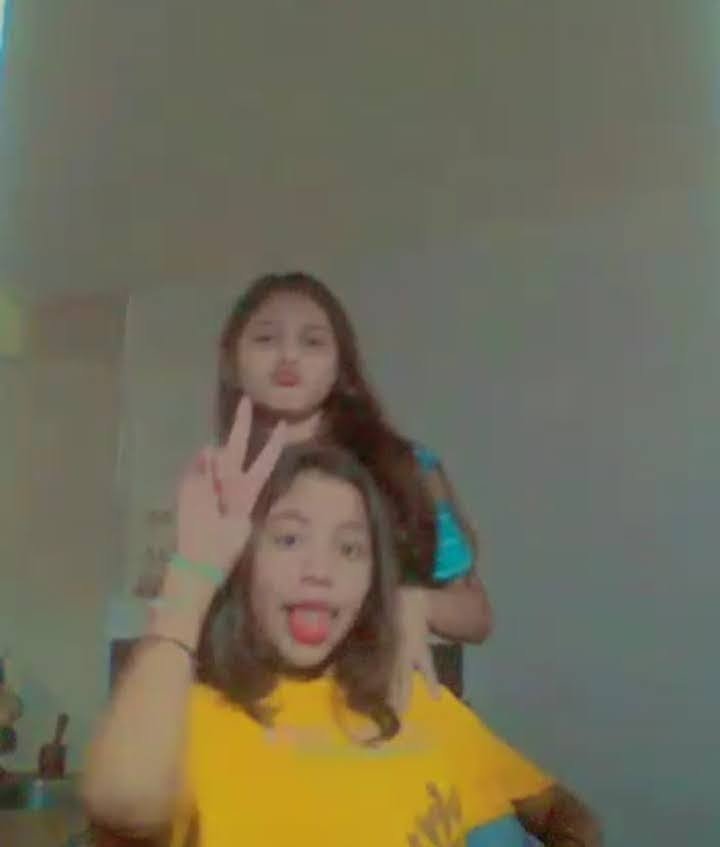 ---
---