I bought some SEX

source
Hi everybody! After seeing a post of @leprechaun I scanned a bit MyScoop, a platform where you can log with your Hive User and Pass.
This platform works with SEX, a token that you can buy from Hive Engine at a very small price of $0.00099.
Here it is how the platform looks like: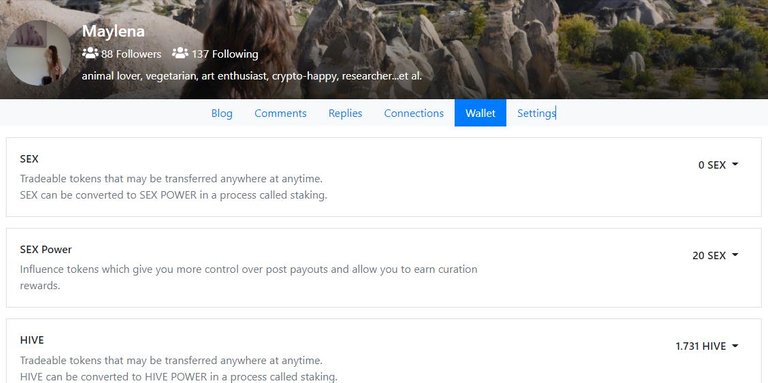 MyScoop
You have to stake your SEX power in order to benefit more from it. As you can see, my SEX power is not that big, given that I have bought only 20 SEX. I wanted to see how much it values when I vote on the platform.
So, with 20 SEX that value something around 0.01 HIVE, I could give a 100% vote of 0.002 SEX. Not bad at all I would say.
I like the idea of approaching more SEX in the blockchain. As long as things are linked with respect and decence, it could be a good manner of improving more sexual education and maybe offering support to people who don't feel comfortable approaching such topics in other environments.
---
---