HOW I MADE THIS AFRICA MEAL(PUPURU)
Good morning lovers of hive and all great authors on the platform, today I woke up very late in preparation for school and I must eat something before going to school due to the fact that where I was going, there is restaurant close by, so I had to prepare my local Nigeria meal called PUPURU. This food is popularly eaten and cherished by ONDO people. The first time I went for an holiday in that state and where I was to spend the holiday I was offer this meal, at first I don't know how it will taste because I have not eaten it before, not until I tried it out and I found out that it was superb and I can't stop loving the meal.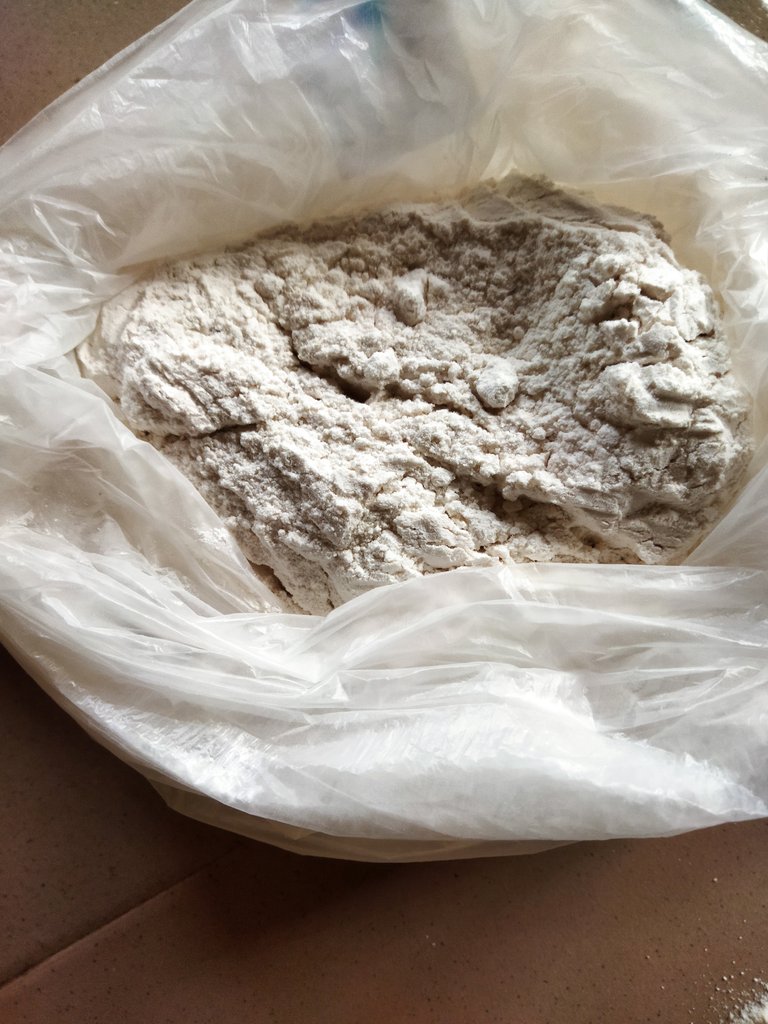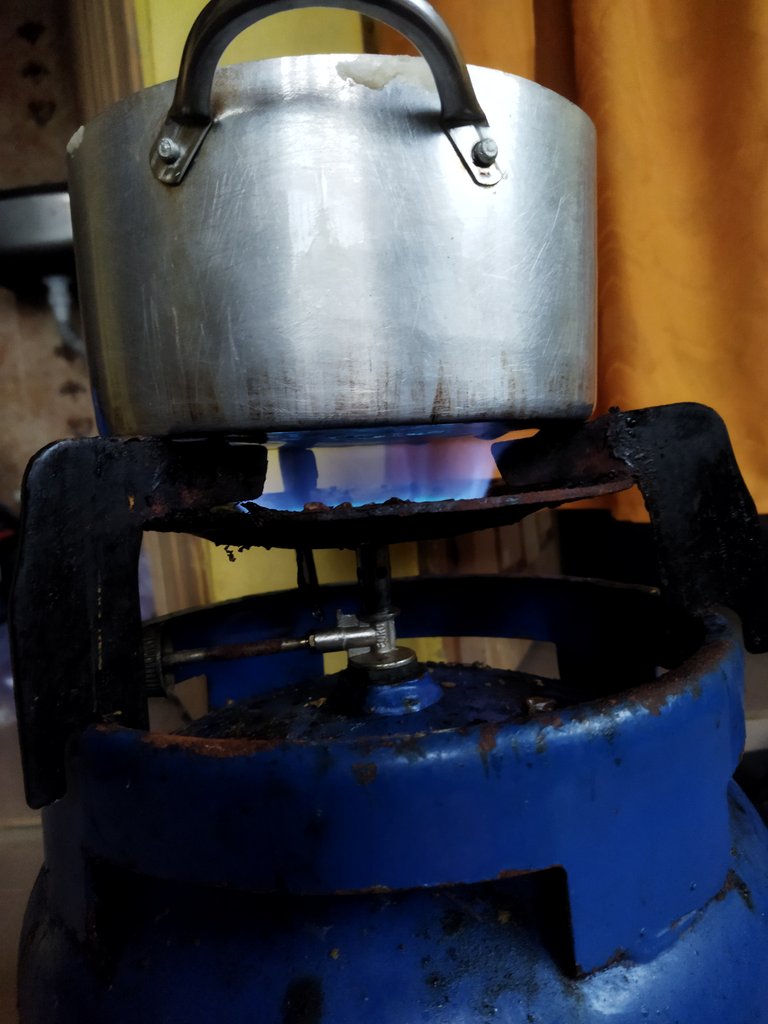 The step which I used in preparing the meal this morning.
The way we prepare this is different from other swallow food, at first I start to boil the quantity of water which I want to use in making the meal, because we don't prepare this type of meal on fire.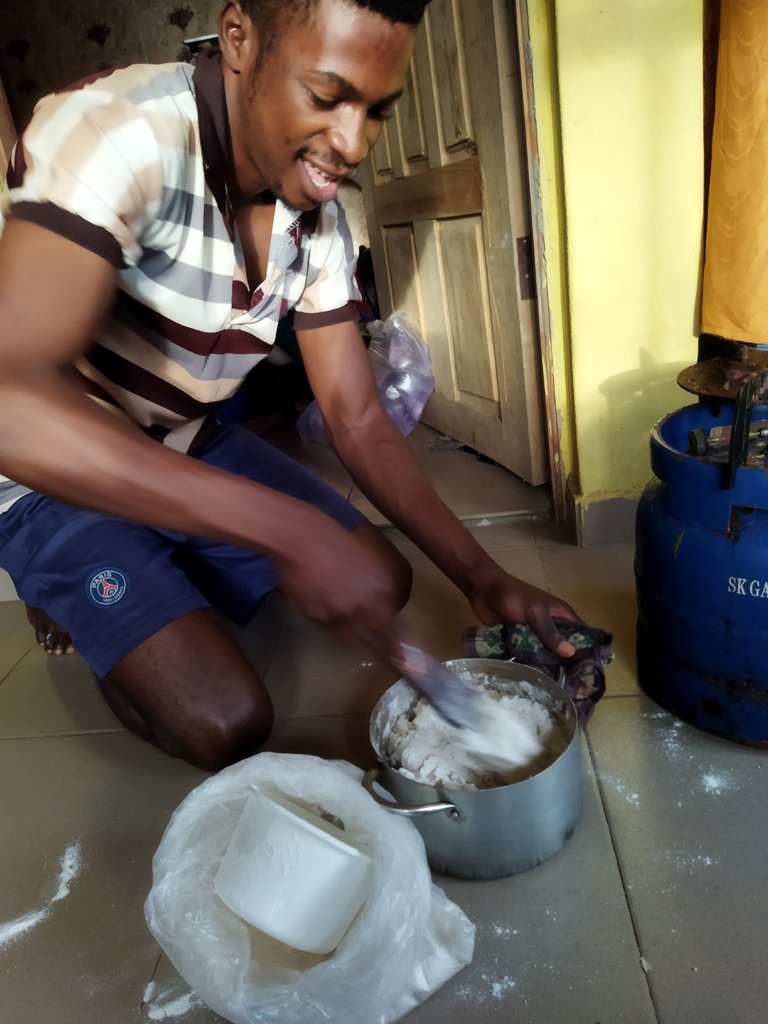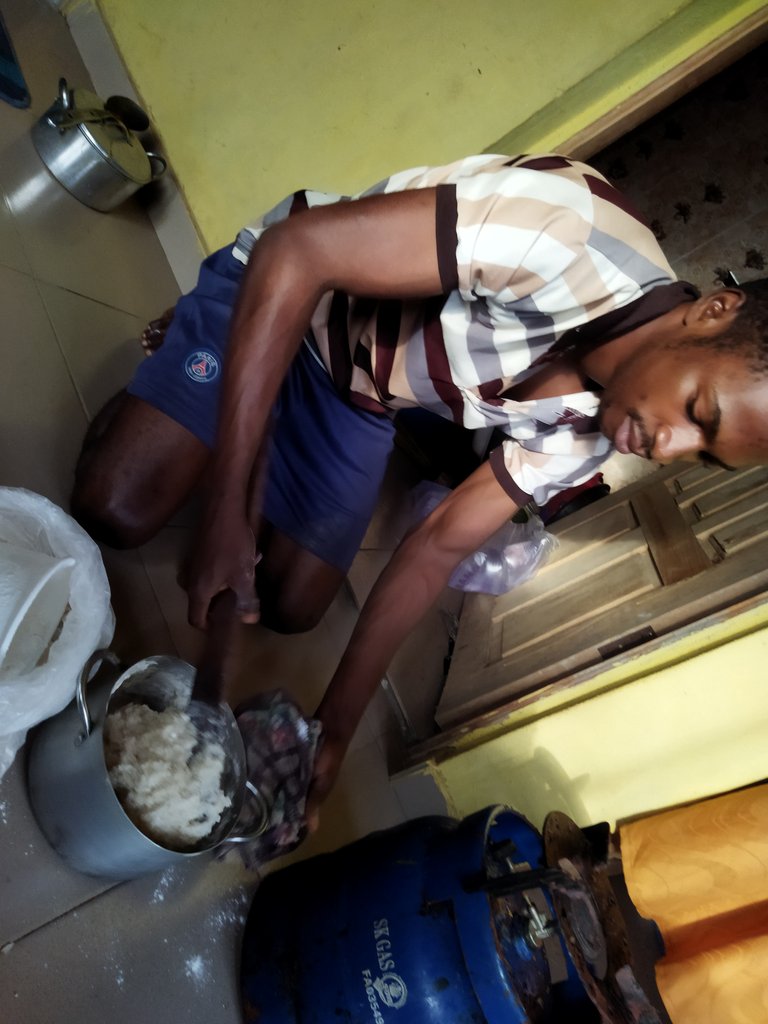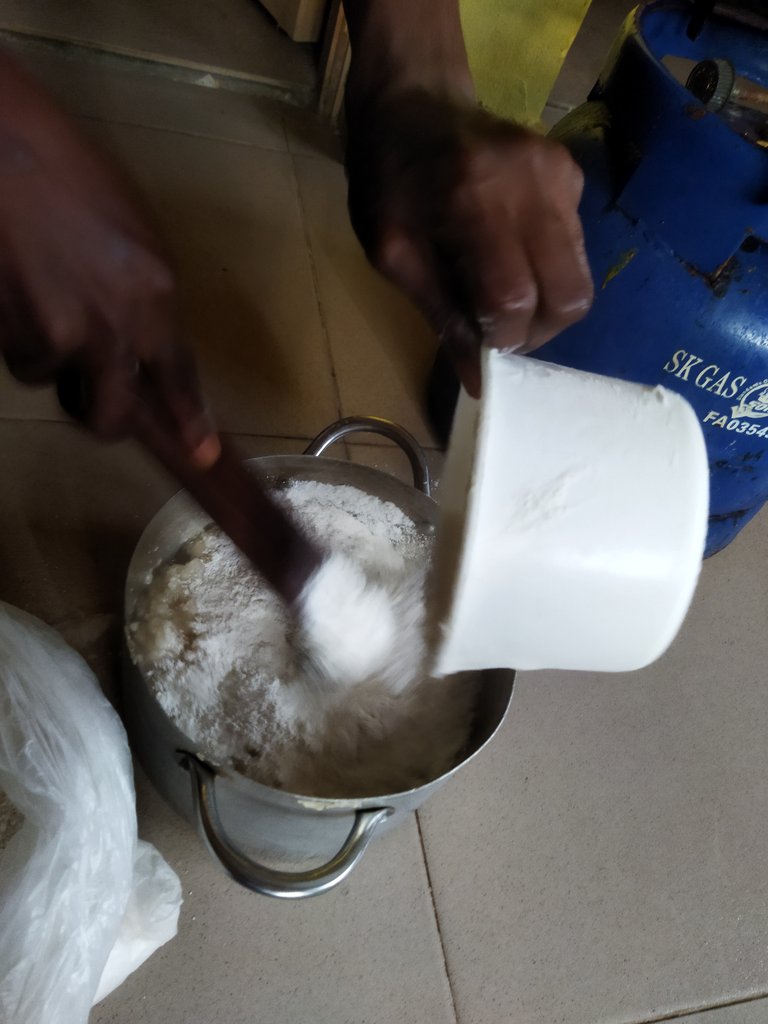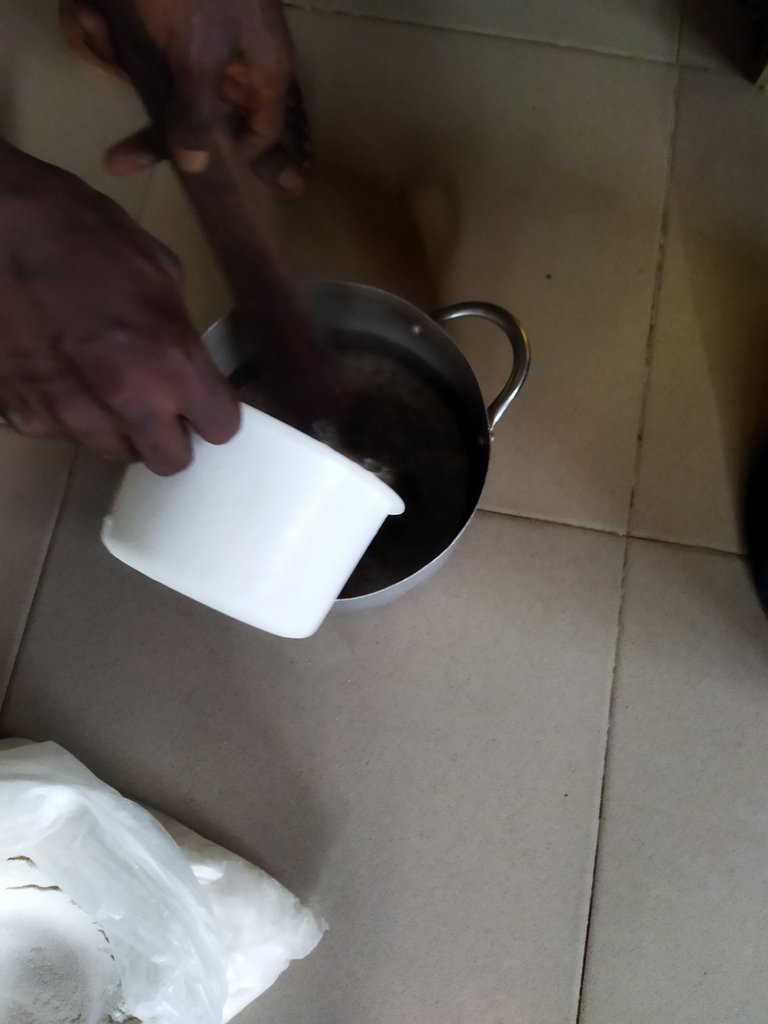 After the water is boil, we put it down and start pouring the powder of the PUPURU into it then start mixing it with my turning stick until it is very fine at hand.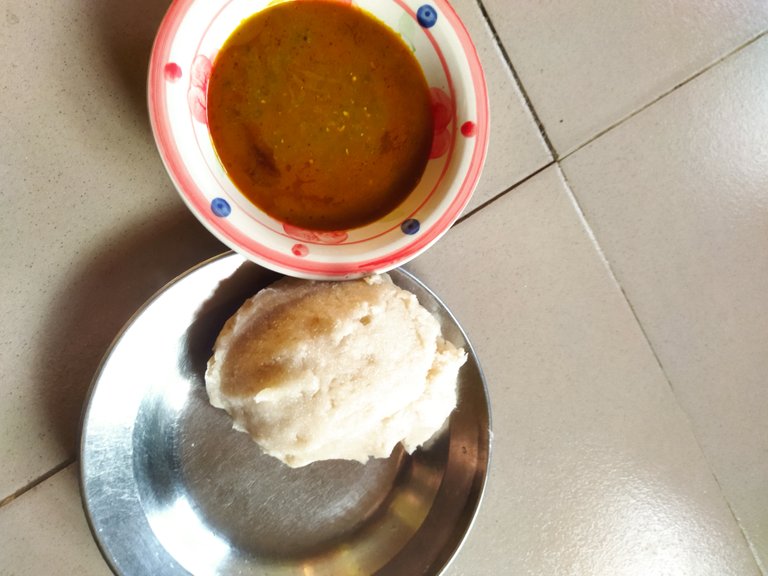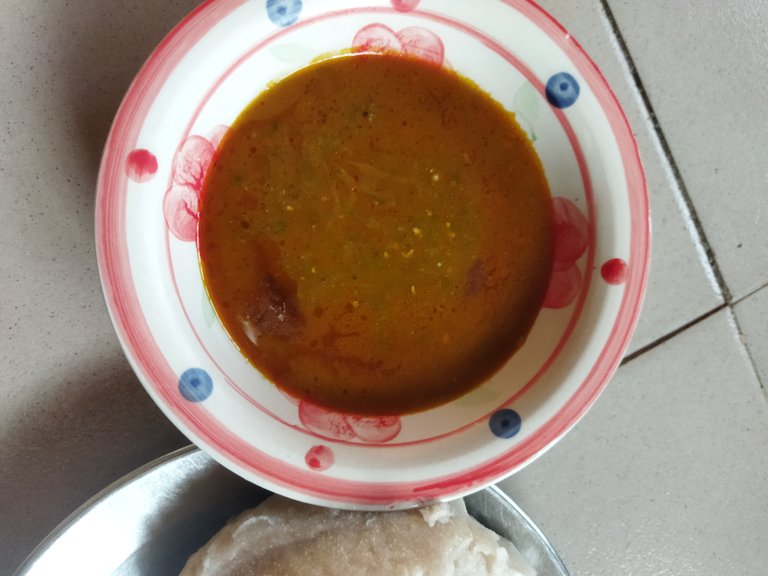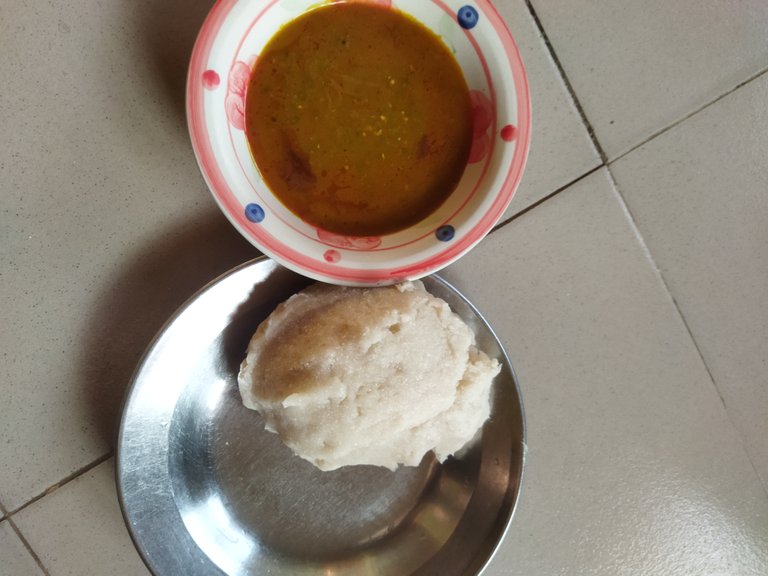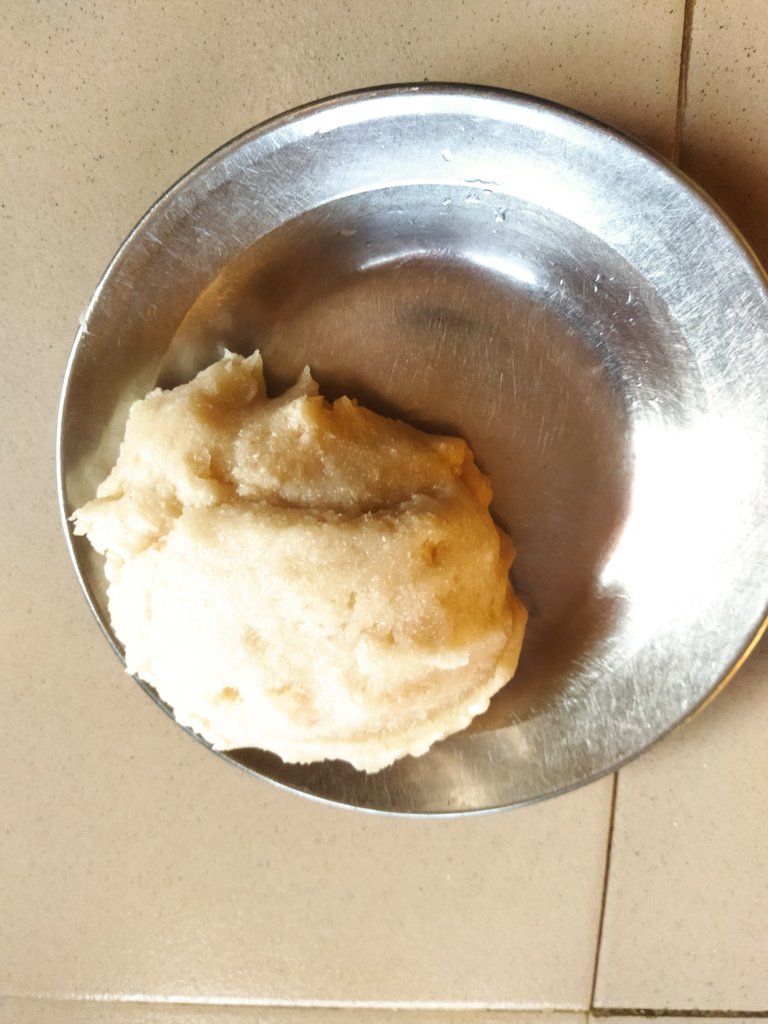 So after I finished making my PUPURU, I ate it with okro soup which I prepared myself as a guy, I don't see cooking as something I shouldn't know because it is simple to learn. I hope you enjoy it.
Thanks for going through my post.
---
---