SURVEYING THE SCHOOL ENVIRONMENT
Good evening hivers and all great author, today I bring to you about the survey which we carry out today in the school, and before I go further, I will first make the definition of of surveying or survey.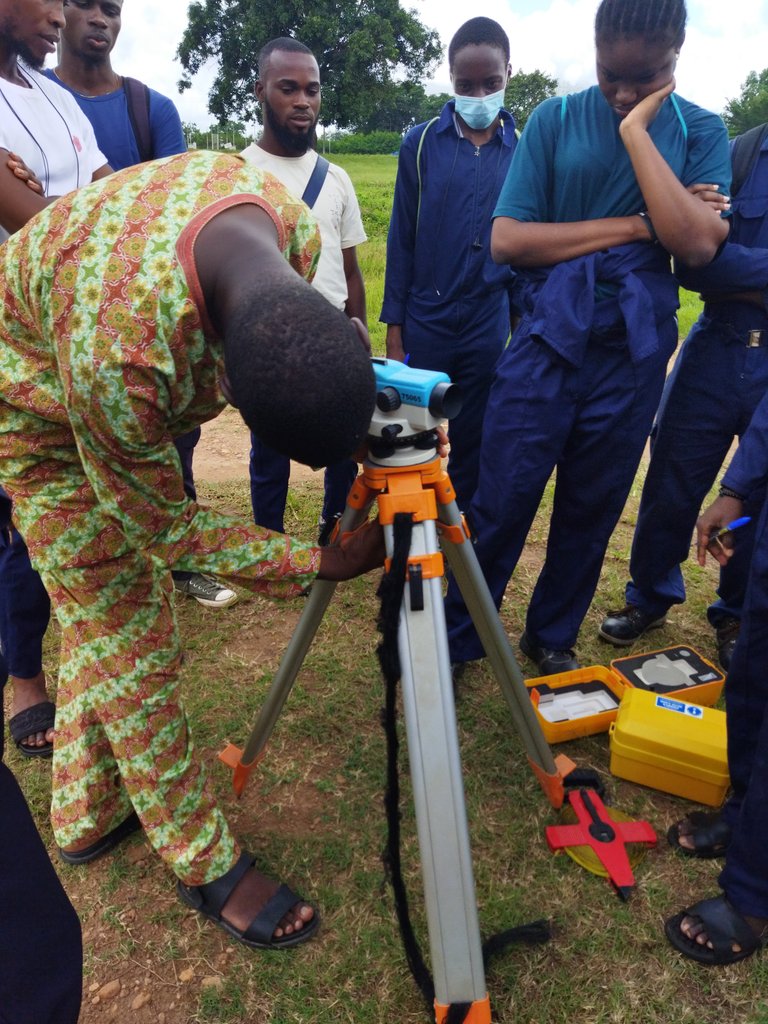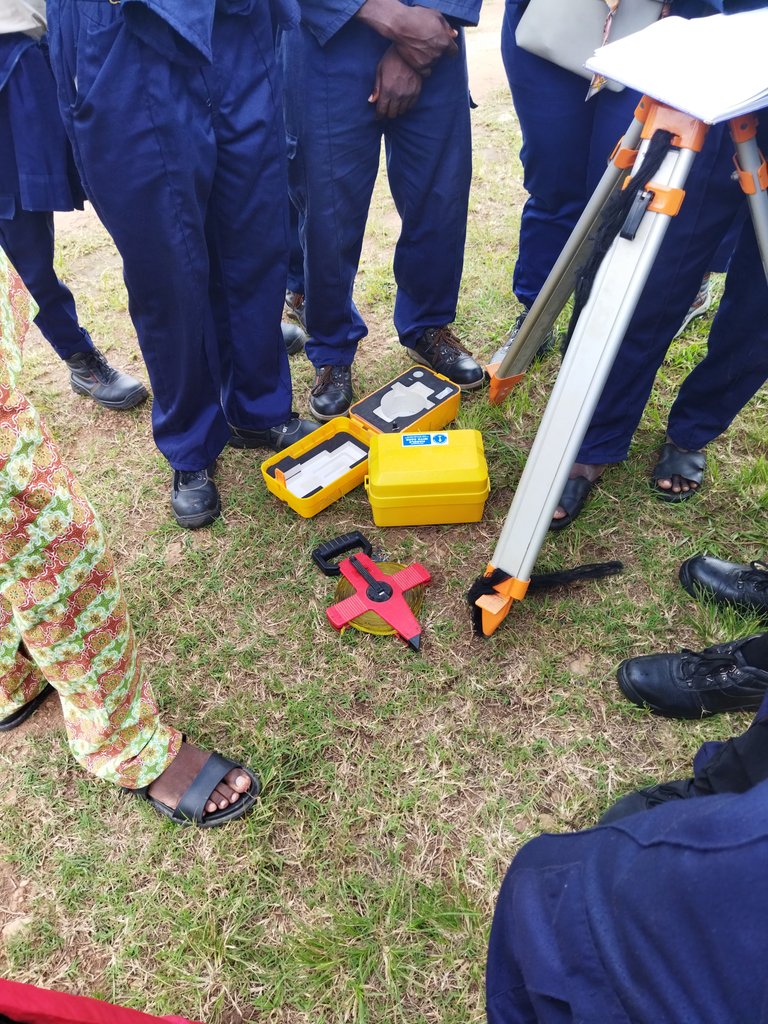 What is Surveying?
Surveying is the technique of determining the relative position of different features on, above or beneath the surface of the earth by means of direct or indirect measurements and finally representing them on a sheet of paper known as plan or map.Source.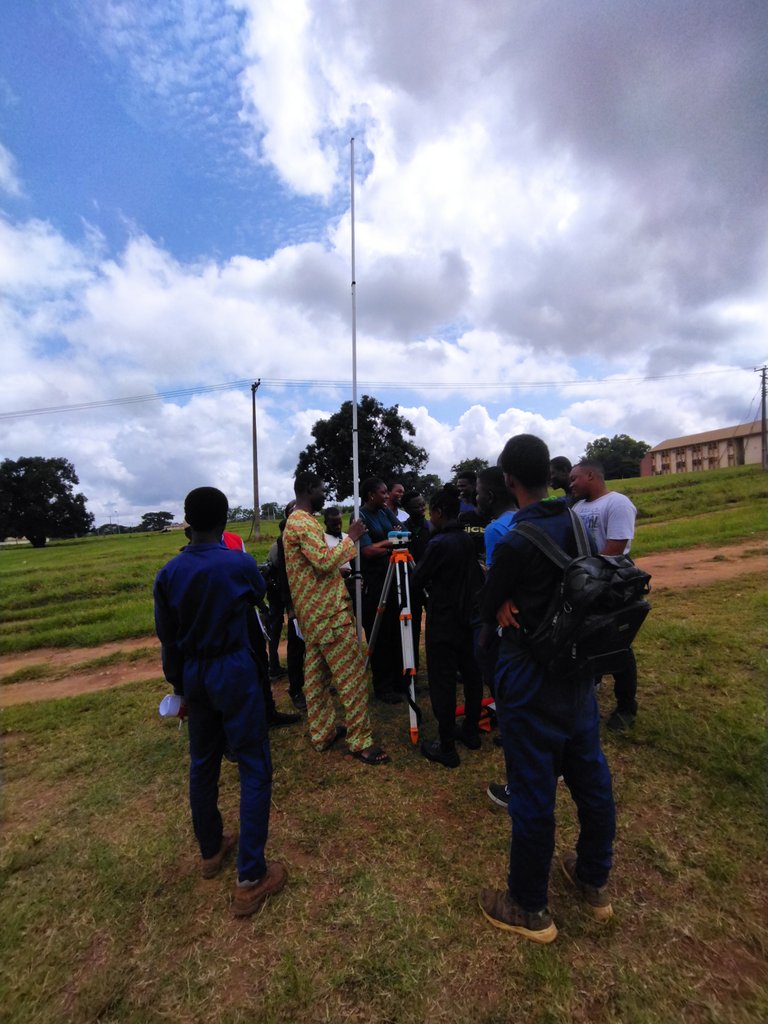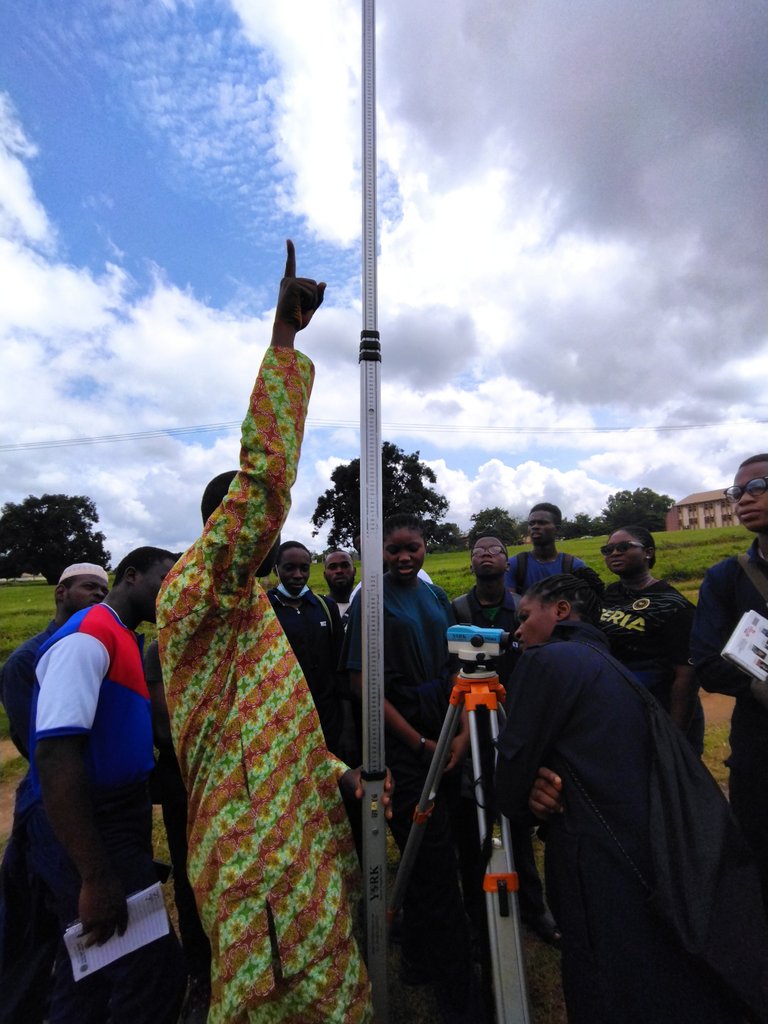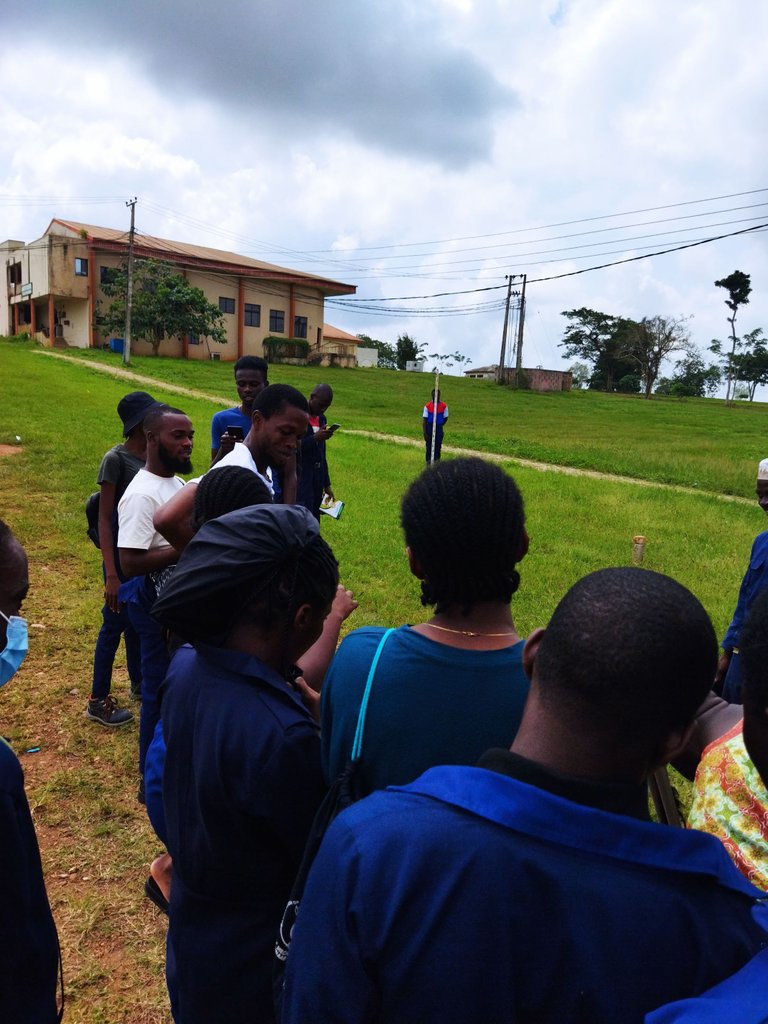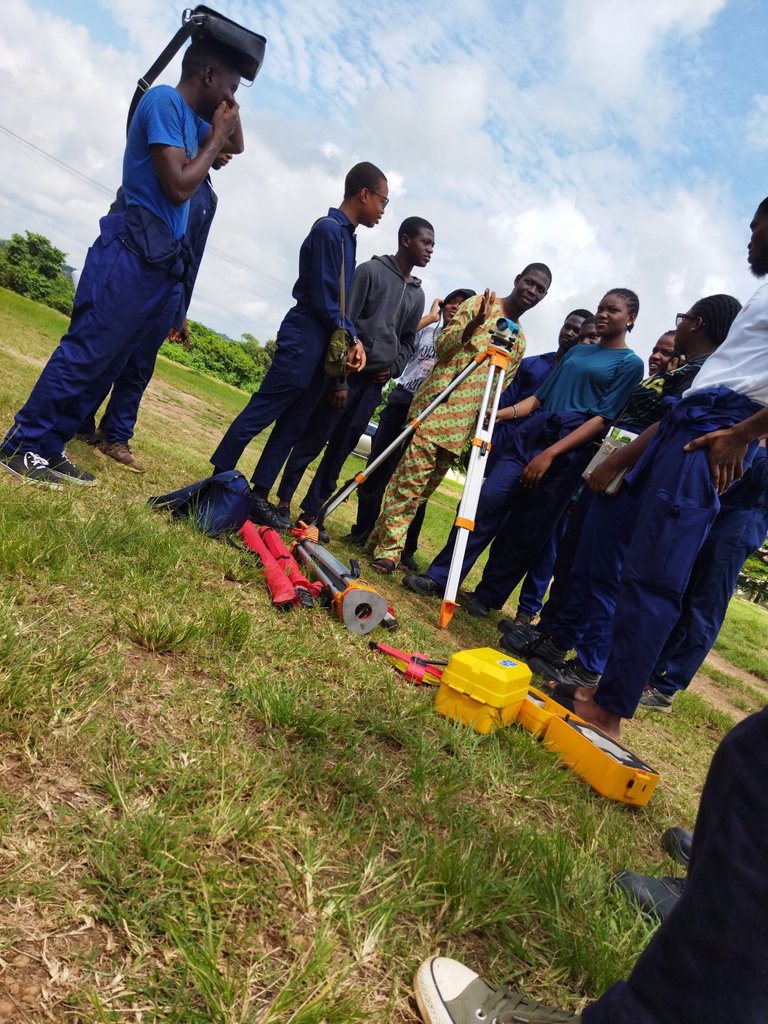 Going through the definition we can see that it is used to determine position of earth and the rest. We are also taught some instrument which are been used in surveying and I will be listing them in the next paragraph.
MEASURING TAPE
They are the instrument in surveying used for taking linear measurement. And also they can be used.to measure a very long distance point.
AUTOMATIC LEVEL
This is an instrument used in the surveying site for carrying out vertical linear measurement and used to determine different height
THEODOLITE
Another major instruments used in the surveying site by the surveyor used to measure different angles from one point to the other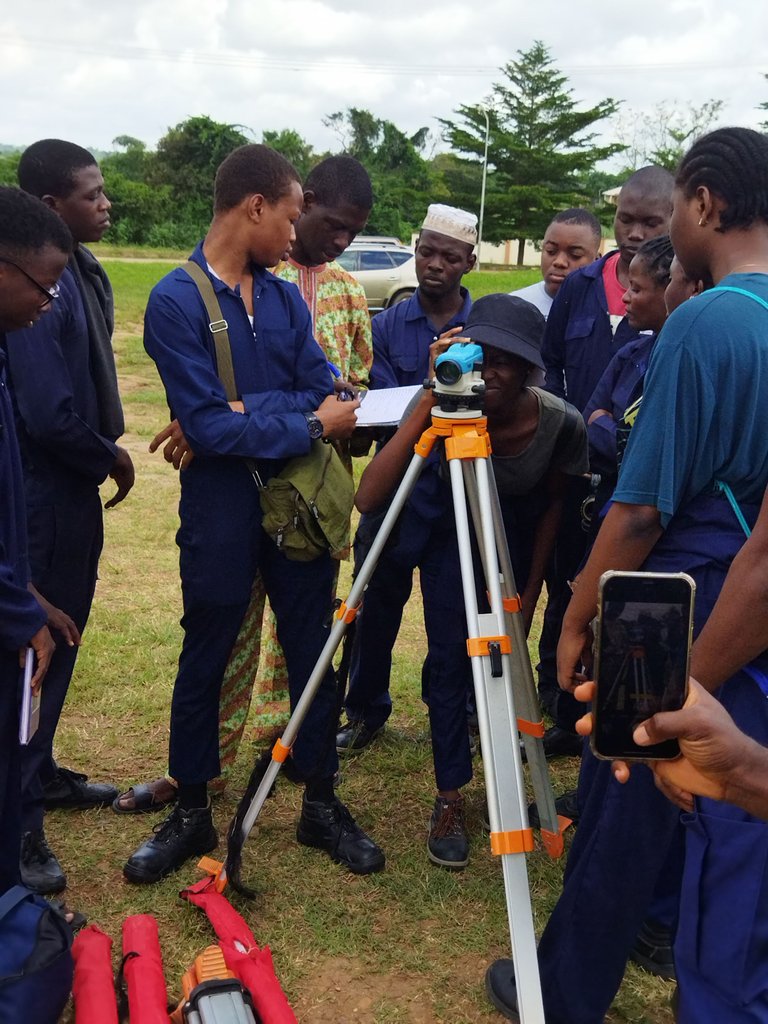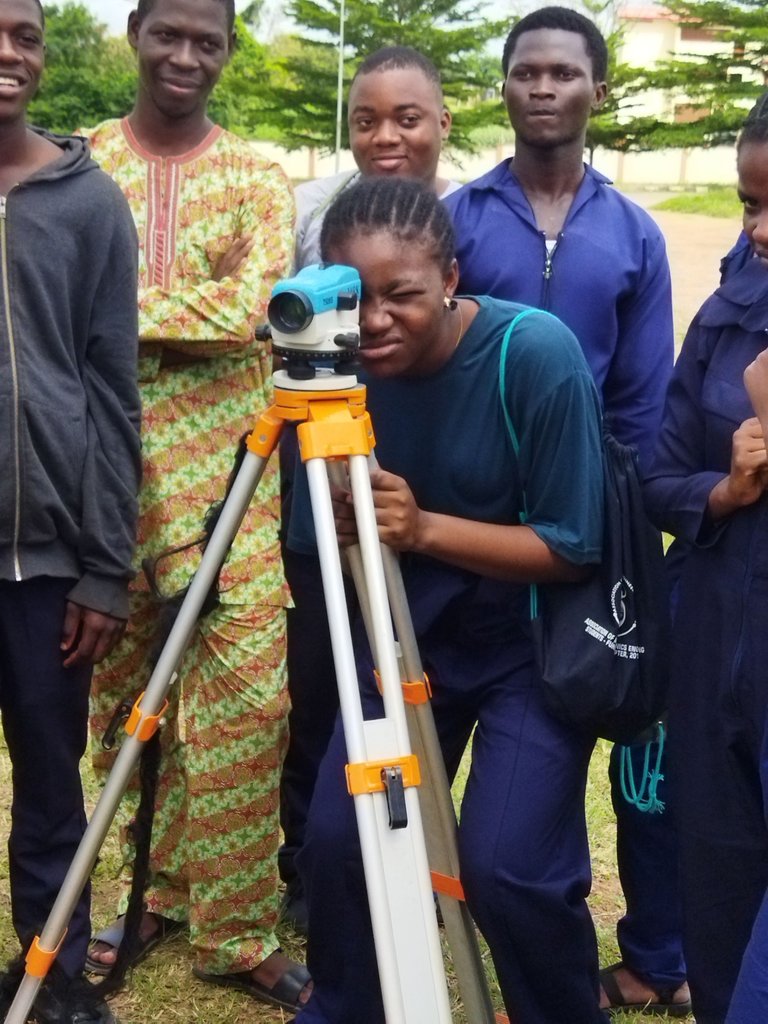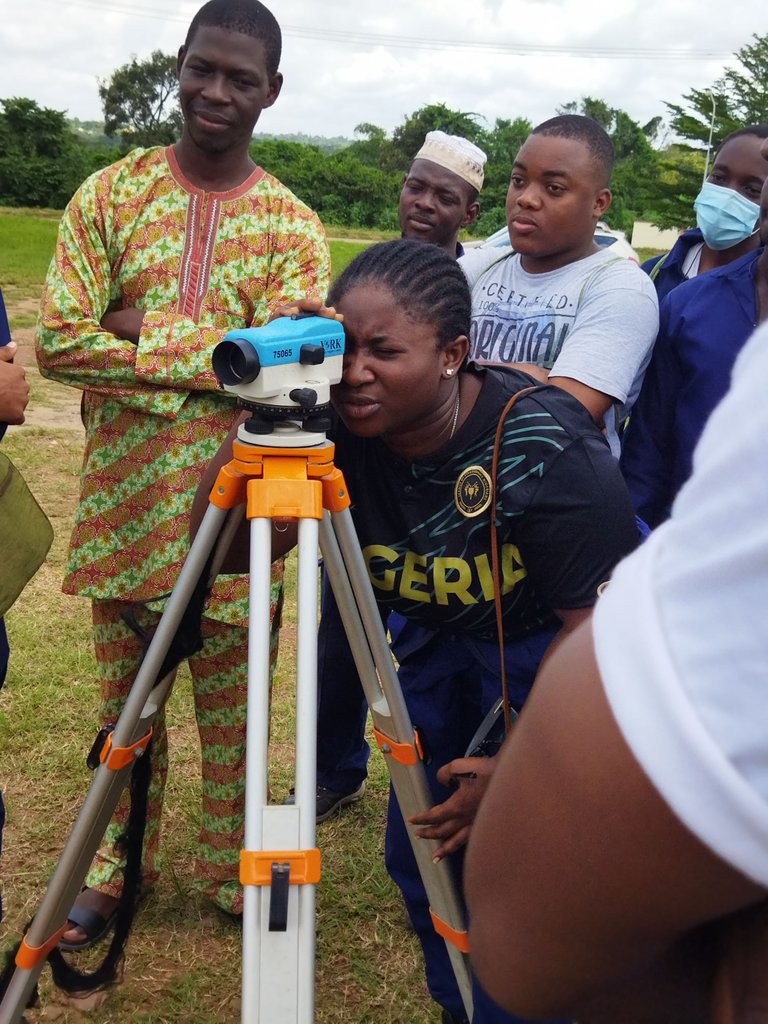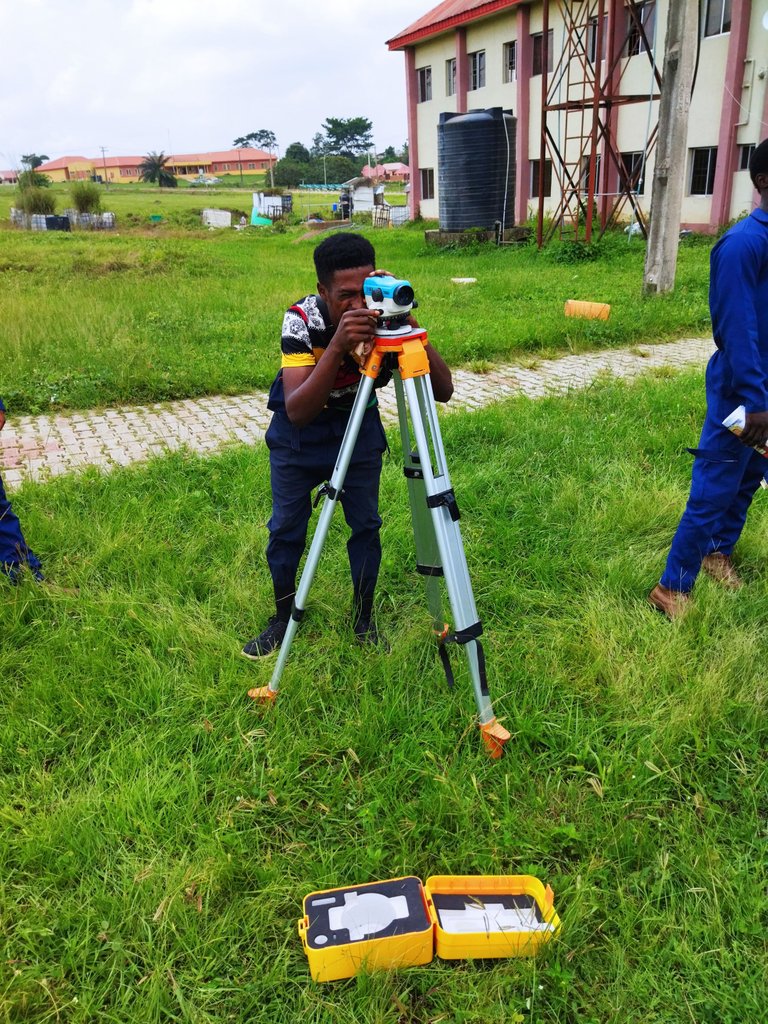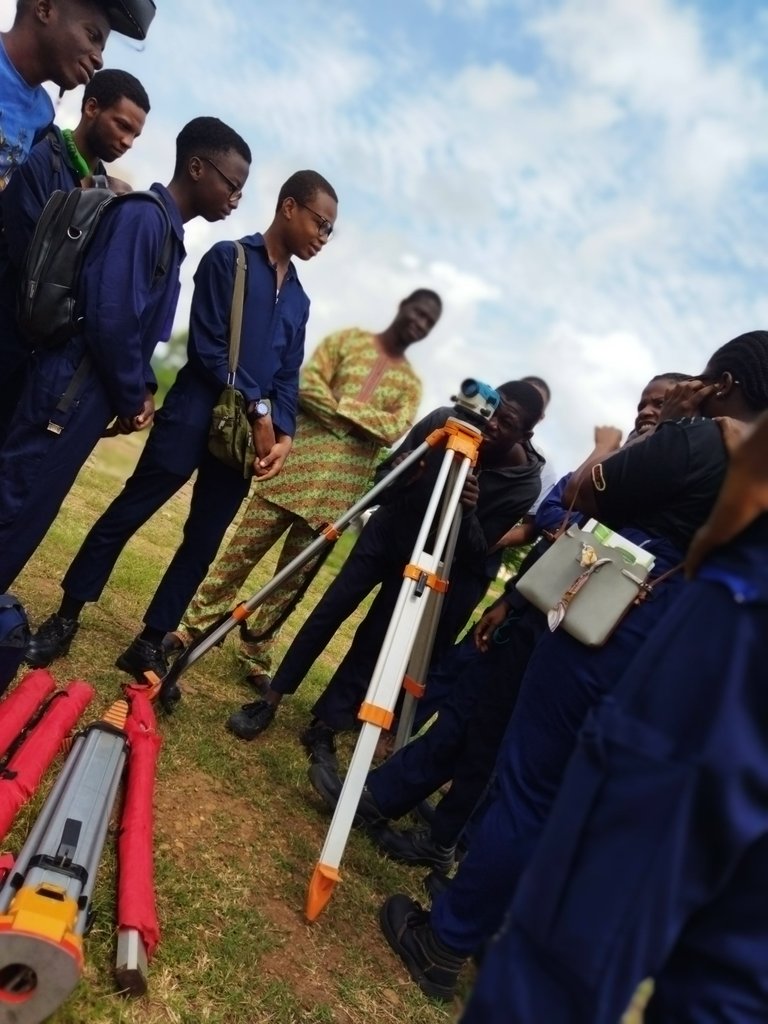 Some other instruments which I will just list them and continue are:
Compass
Leveling staff
Double prism
Digital theodolite. And so on
We did some experiments today where we survey the school environment from different point and we took the readings, we were able to carry out the experiment individually so that we will all have the knowledge about how it is done when on site and it was a nice experience. The surveyor explain in details to us all and we were able to understand better.
Thanks for reading through.
---
---