(🇪🇦 /🇺🇸) Hamburguesas de Carne para compartir en familia paso a paso 🍔🍔 // Beef Burgers to share with the family step by step 🍔🍔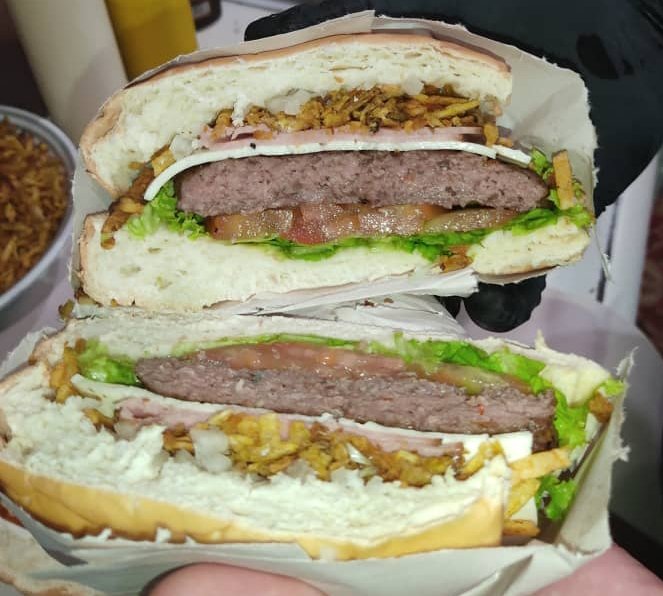 Hola mis amores muy buenos días para todos, feliz Sábado de descanso, hoy quiero compartir con ustedes la preparación de unas ricas hamburguesas de carnes hechas en casa, muy potentes y llenas de sabor, los ingredientes que vamos a necesitar para la preparación son los siguientes:
Pan de Hamburguesas
Carne Molida
Cebolla 🧅
Tomates 🍅
Lechuga romana o normal
Queso tipo paisa (opcional)
Jamón (de su preferencia)
Papas fritas (tipo hilo)
Salsas varias.
1.- Condimentamos nuestra carne reservamos por unos 20 minutos para luego ponerlas a cocinar.

Hello my loves, very good morning to all, happy Saturday off, today I want to share with you the preparation of some delicious homemade meat burgers, very powerful and full of flavor, the ingredients we will need for the preparation are as follows:
Hamburger Bread
Ground Beef
Onion 🧅
Tomatoes 🍅
Romaine or regular lettuce
Paisa cheese (optional)
Ham (of your choice)
French fries (string type)
Various sauces.
1.- We season our meat and set aside for about 20 minutes and then put it to cook.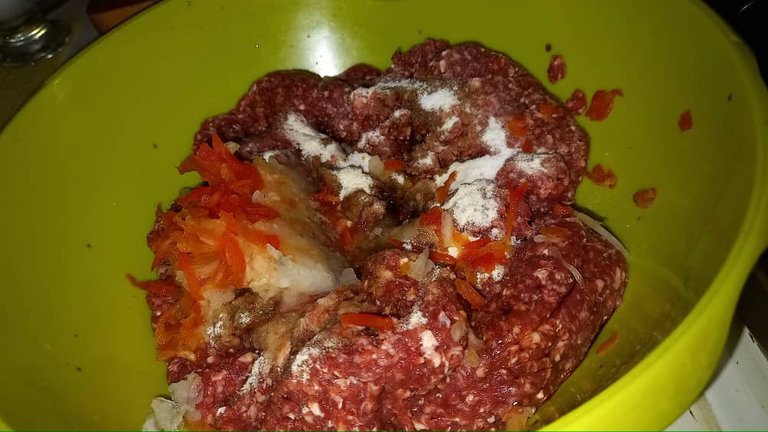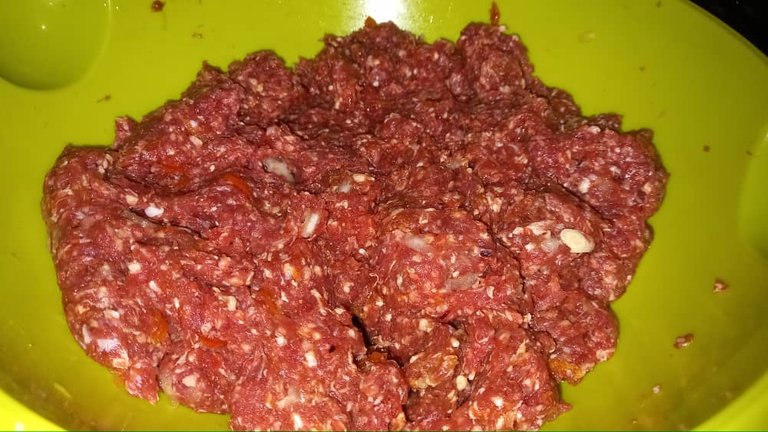 ---
2.- Lavamos y Picamos nuestros tomates en rodajas y la cebolla en cuadros pequeños. Lavamos con vinagre nuestra lechuga y luego picamos. Reservamos para cuando vayamos a armar las hamburguesas 🍔.
2.- Wash and chop our tomatoes in slices and the onion in small squares. We wash our lettuce with vinegar and then chop it. We reserve for when we are going to assemble the burgers 🍔.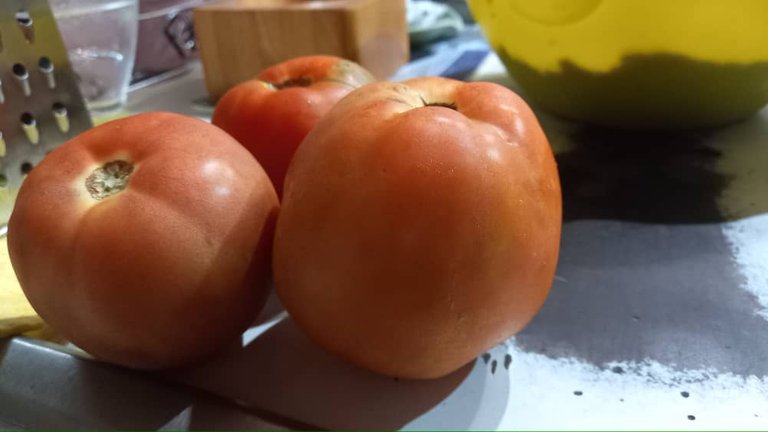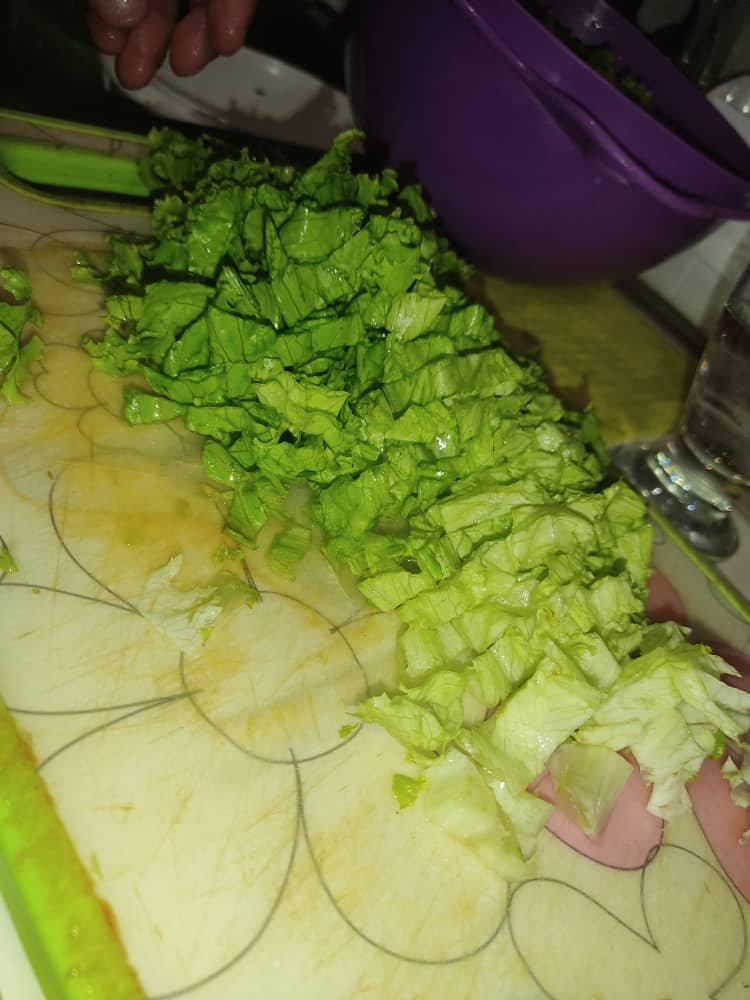 ---
3.- Tomamos una porcion de carne, hacemos una bola, la aplanamos y hacemos la forma y vamos apilando para cocinarlas.
3.- We take a portion of meat, make a ball, flatten it and make the shape and stack it to cook them.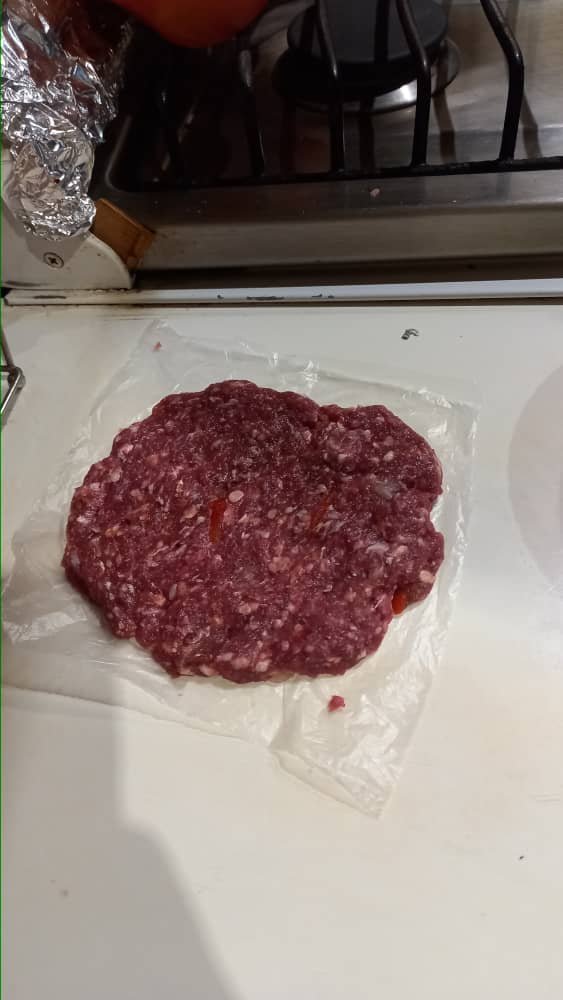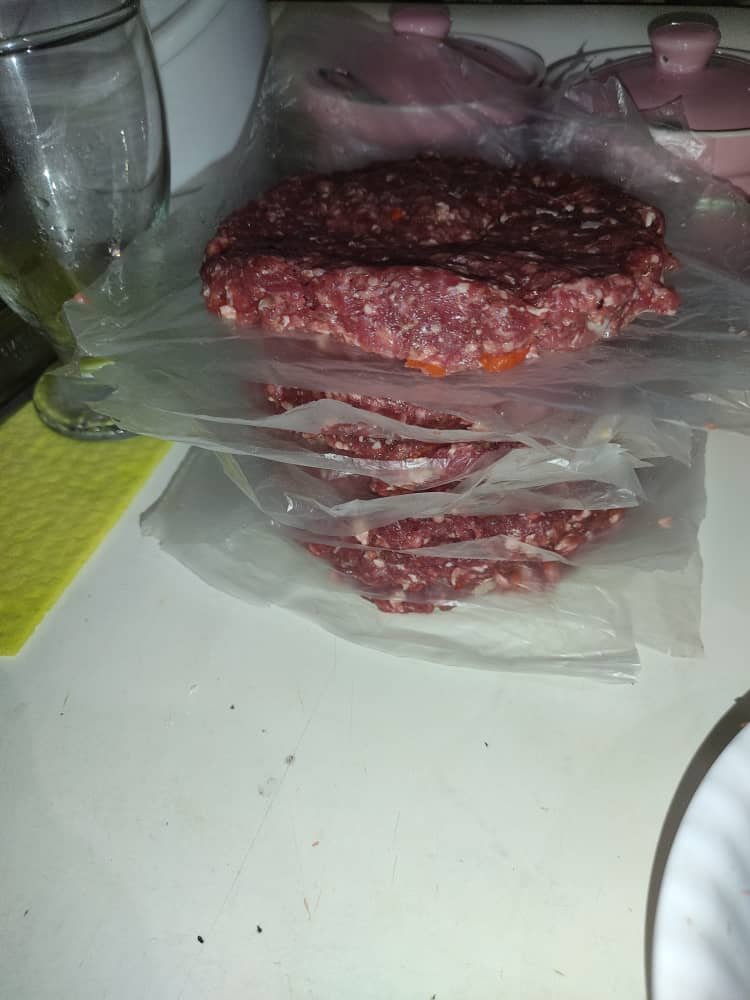 ---
4.- Ponemos a calentar una plancha con un toque de aceite y cuando se caliente, pondremos a cocinar nuestras carnes de lado y lado hasta que estén bien cocidas.
4.- Heat a griddle with a touch of oil and when it gets hot, we will cook our meats on both sides until they are well cooked.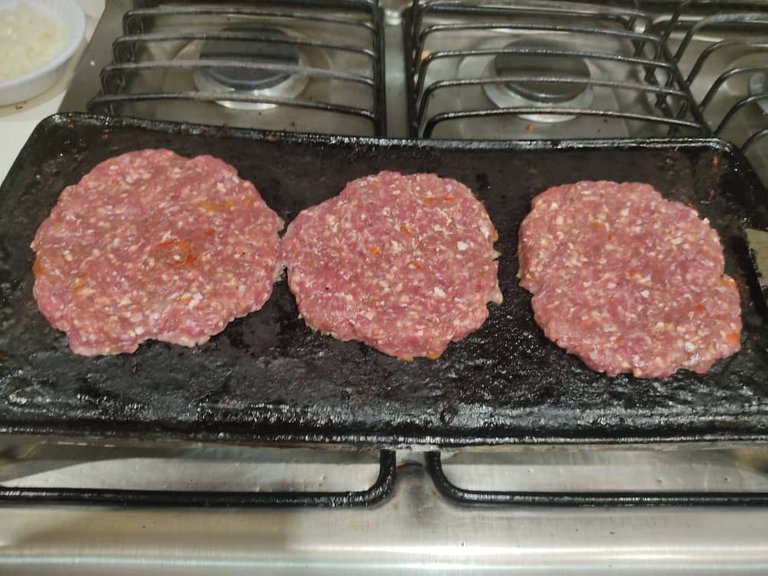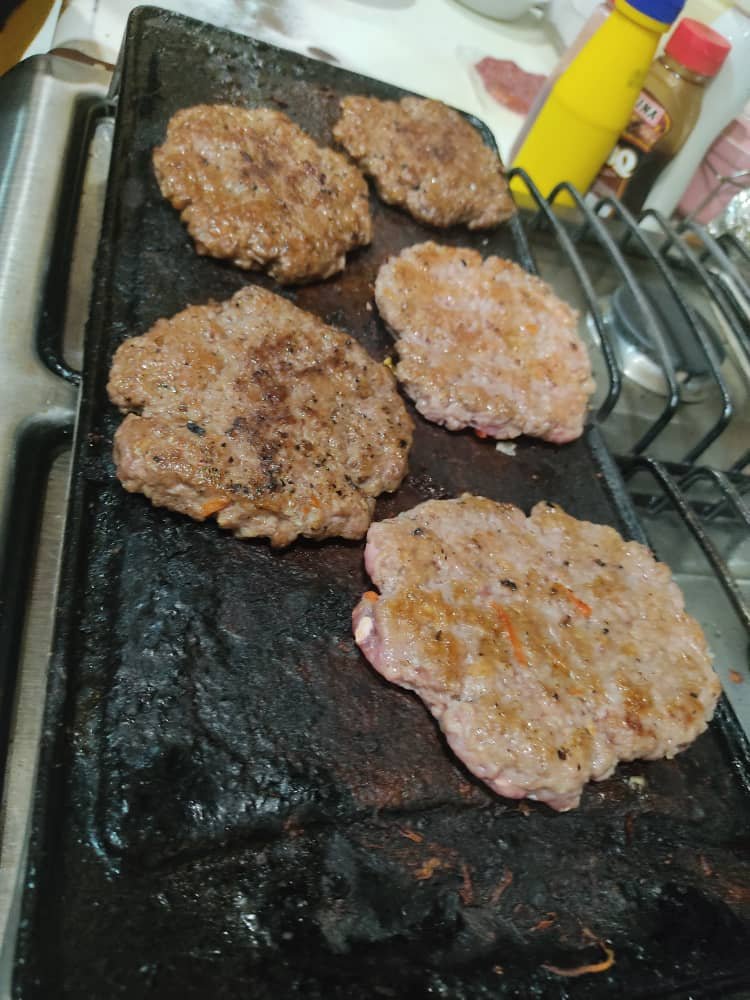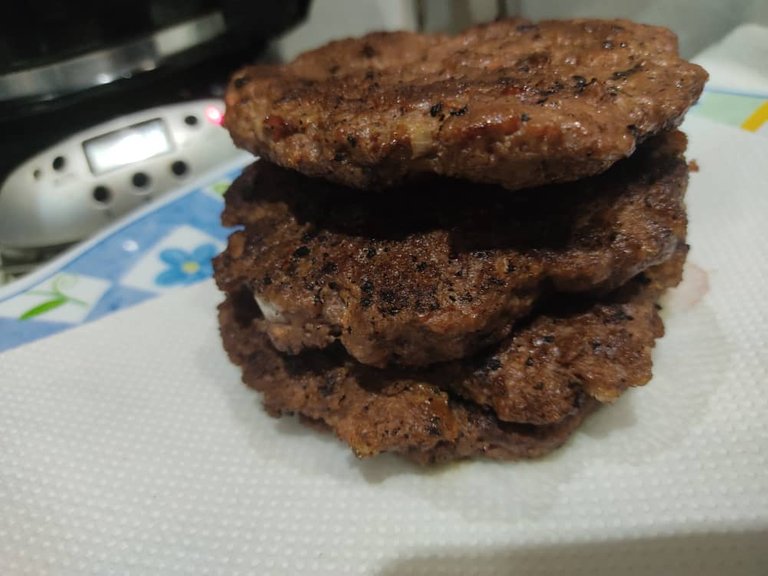 ---
5.- En una olla con unos 3 o 4 dedos de agua y la ponemos a hervir, encima de la olla colocamos un colador y añadimos nuestros panes para que se calienten, encima le colocamos un paño para que se mantenga el vapor.
5.- In a pot with about 3 or 4 fingers of water and we put it to boil, on top of the pot we place a colander and we add our breads so that they heat up, on top we place a cloth to keep the steam.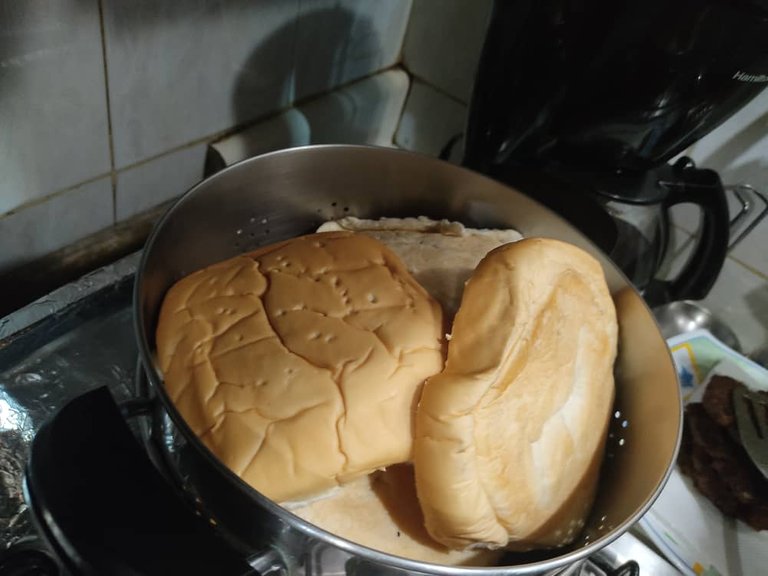 ---
6.- Comenzamos a armar nuestras hamburguesas, primero los panes con su respectiva salsa, una tapa de vegetales, jamón y queso, luego la carne, por último las papas y en la otra tapa del pan añadimos algo más de salsa y unimos.bSi no quieren añadirle salsa pues también es válido.
6.- We begin to assemble our hamburgers, first the buns with their respective sauce, a lid of vegetables, ham and cheese, then the meat, finally the potatoes and in the other lid of the bun we add some more sauce and we join. bIf you do not want to add sauce it is also valid.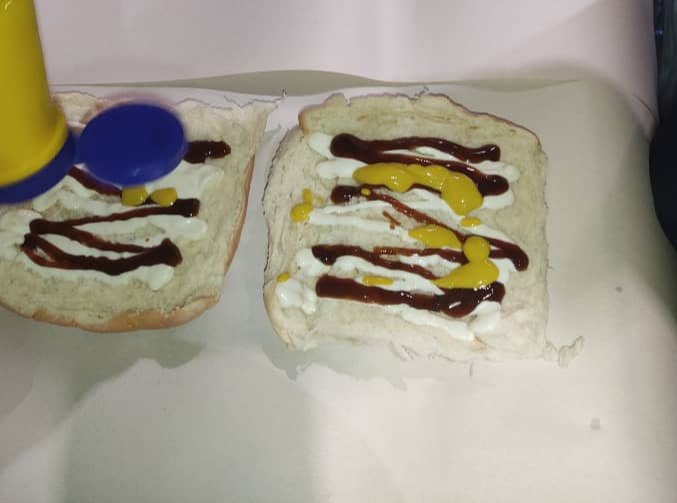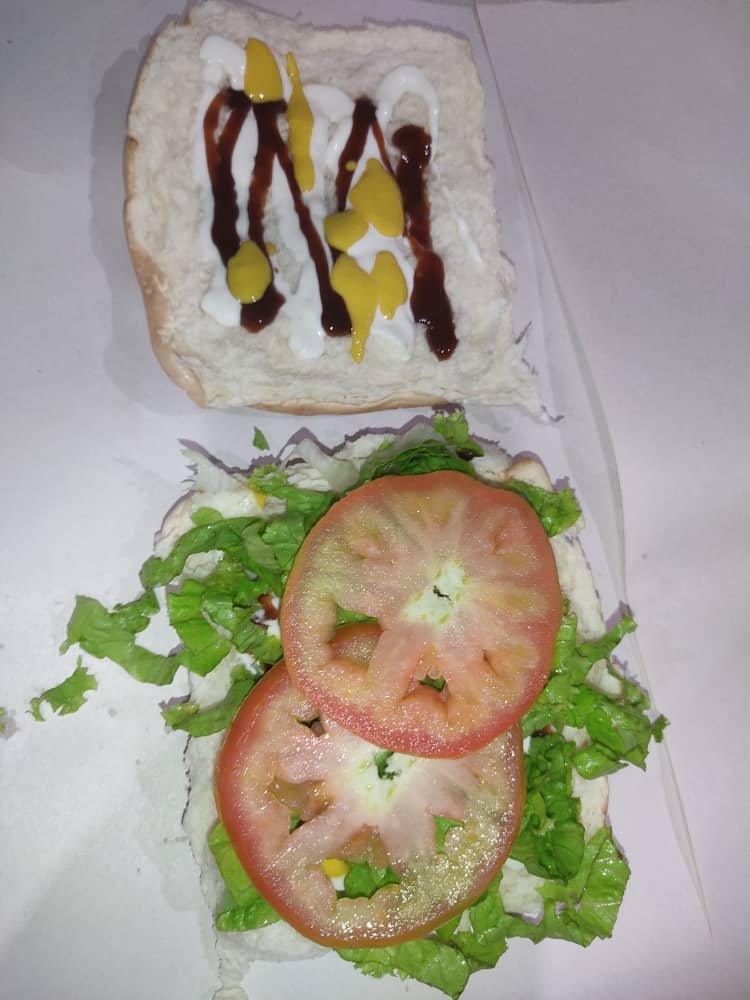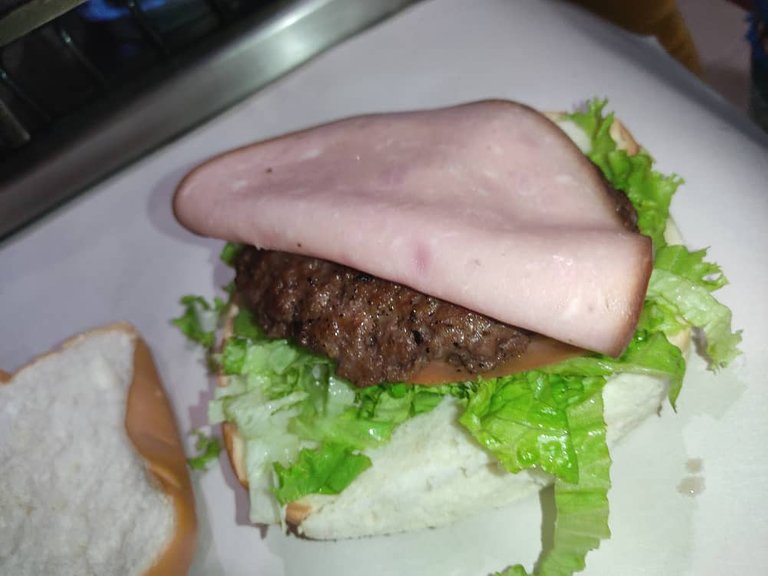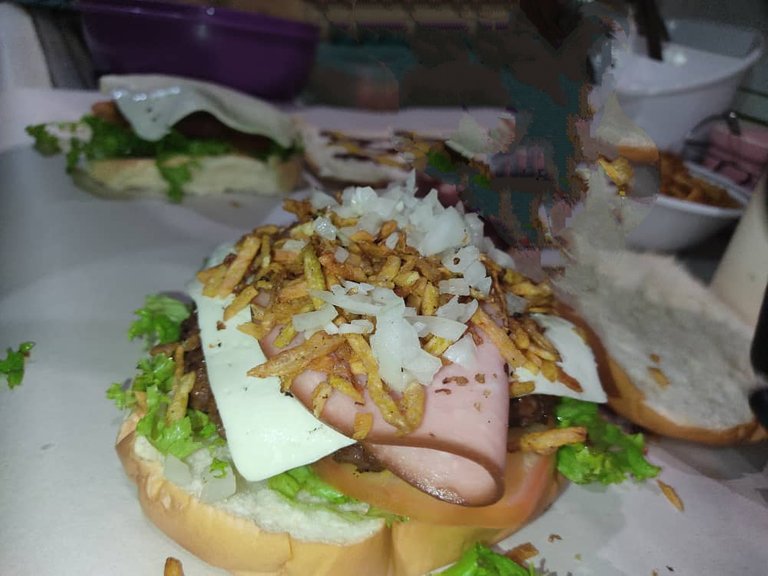 ---
7.- Podemos envolver con papel y picarlas por la mitad para que sea más sencillo el comerla y no se suelten ningún ingrediente. 😋😋😋😃😃🍔🍔🍔.
7.- We can wrap them with paper and cut them in half to make it easier to eat them and not to release any ingredient. 😋😋😋😃😃🍔🍔🍔.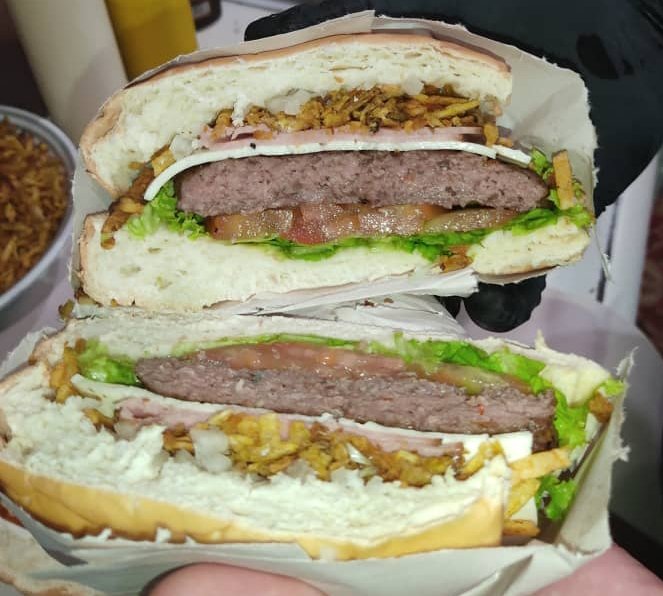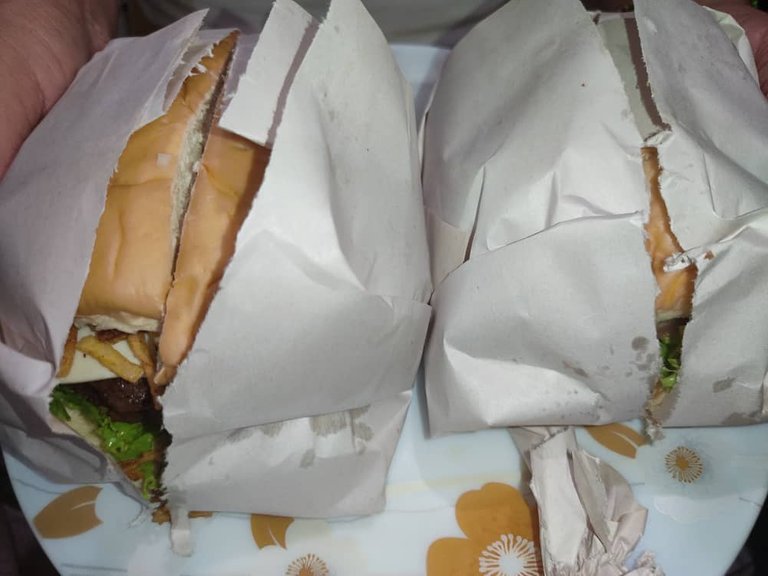 ---
Eso ha sido todo por hoy mis amores. Buen provecho para cuando vayan a comer 😋🍽️. Recuerden que todas las imágenes son propias, tomadas con un Redmi Note 10s y el texto lo traduje con la página DeepL.com
That has been all for today my loves. Bon appetit for when you go for lunch 😋🍽️. Remember that all images are my own, taken with a Redmi Note 10s and the text I translated with the DeepL.com page.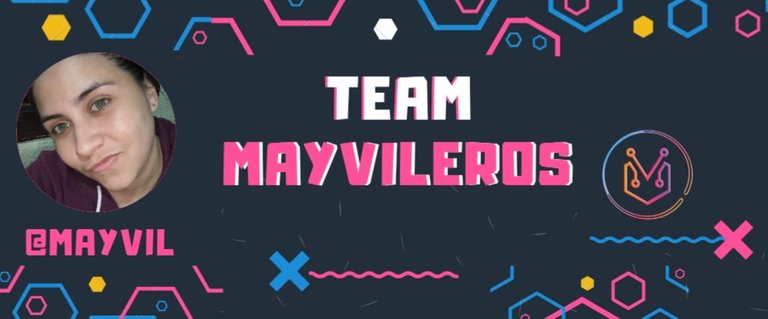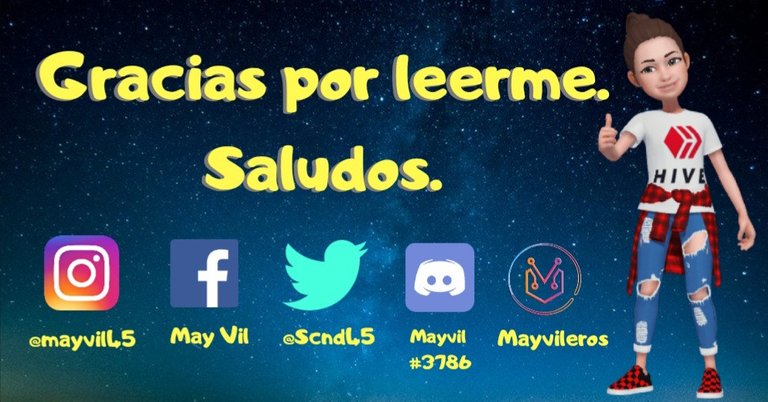 ---
---