(🇪🇦 /🇺🇸) Un día de compras que terminó en fiesta dentro del Hotel Eurobuilding 💯✨🎉🥂 // A day of shopping that ended in a party inside the Eurobuilding Hotel 💯✨🎉🥂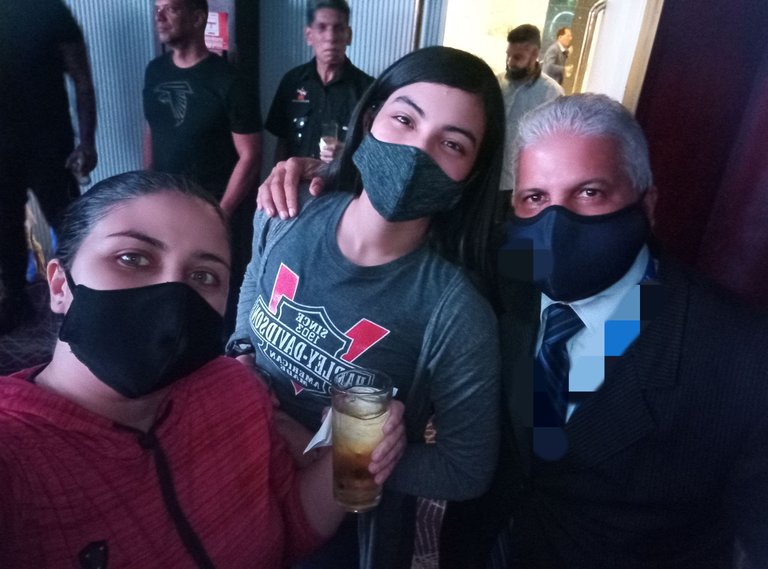 Hola mis amores muy buenos días para todos, espero que se encuentren muy bien apresar de la lluvia que hay (según dicen que es por el polvo del Sahara), pero yo creo que son las lluvia normales del mes de Mayo.
Hoy quiero compartir con ustedes una experiencia un tanto loca que tuve el fin de semana con mi pareja y suegro 🤭🤭🤭🤭.
El día sábado yo salí con mi pareja para realizar una cuentas compras de cosas que se necesitan en casa y caminamos en exceso, eso no lo olviden que es importante, ya como a las 4pm nos fuimos al supermercado para hacer un breve mercado y esperar que mi suegro nos viniese a buscar en el carro.
Cuando vamos de regreso a casa pues compramos pollo de KFC y también nos tomamos unas cervezas en el carro mientras esperábamos.

Hello my loves, very good morning to all of you, I hope you are feeling well despite the rain (they say it is because of the dust from the Sahara), but I think it is the normal rain of the month of May.
Today I want to share with you a somewhat crazy experience that I had over the weekend with my partner and father-in-law 🤭🤭🤭🤭.
On Saturday I went out with my partner to do some shopping for things needed at home and we walked a lot, don't forget that it is important, and at about 4pm we went to the supermarket to do a short market and wait for my father-in-law to come and pick us up in the car.
On the way back home we bought chicken from KFC and also had a few beers in the car while we were waiting.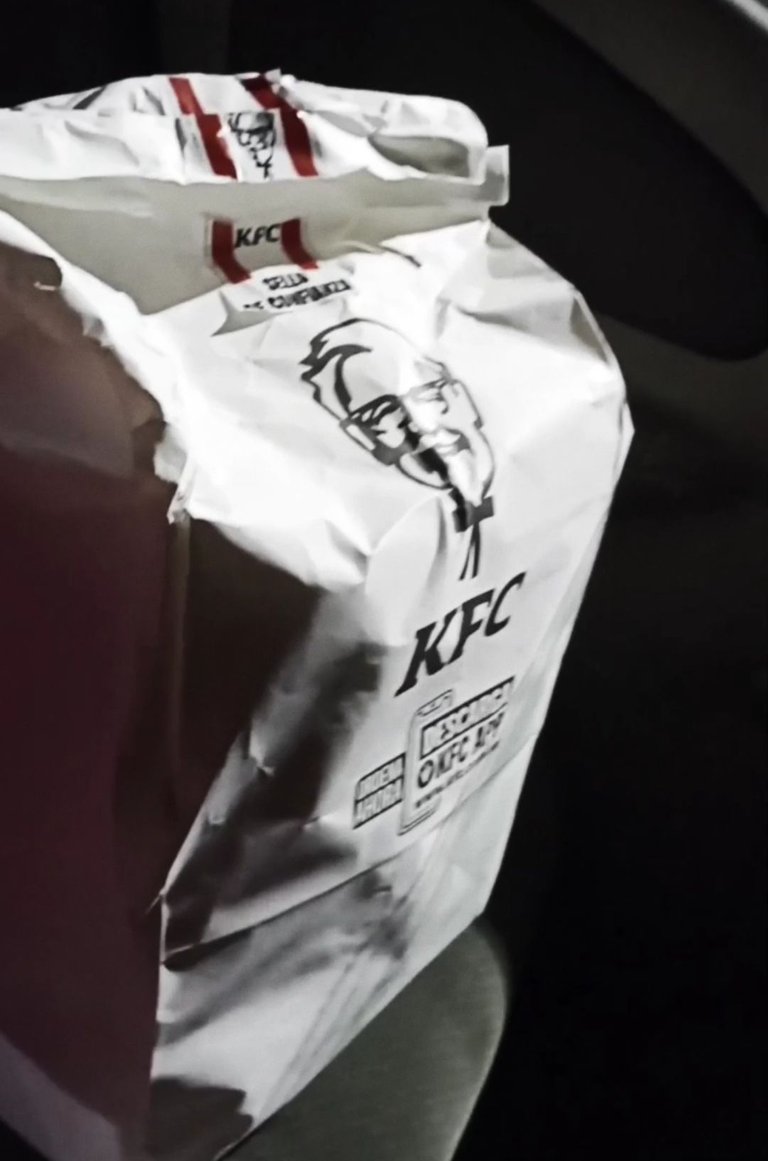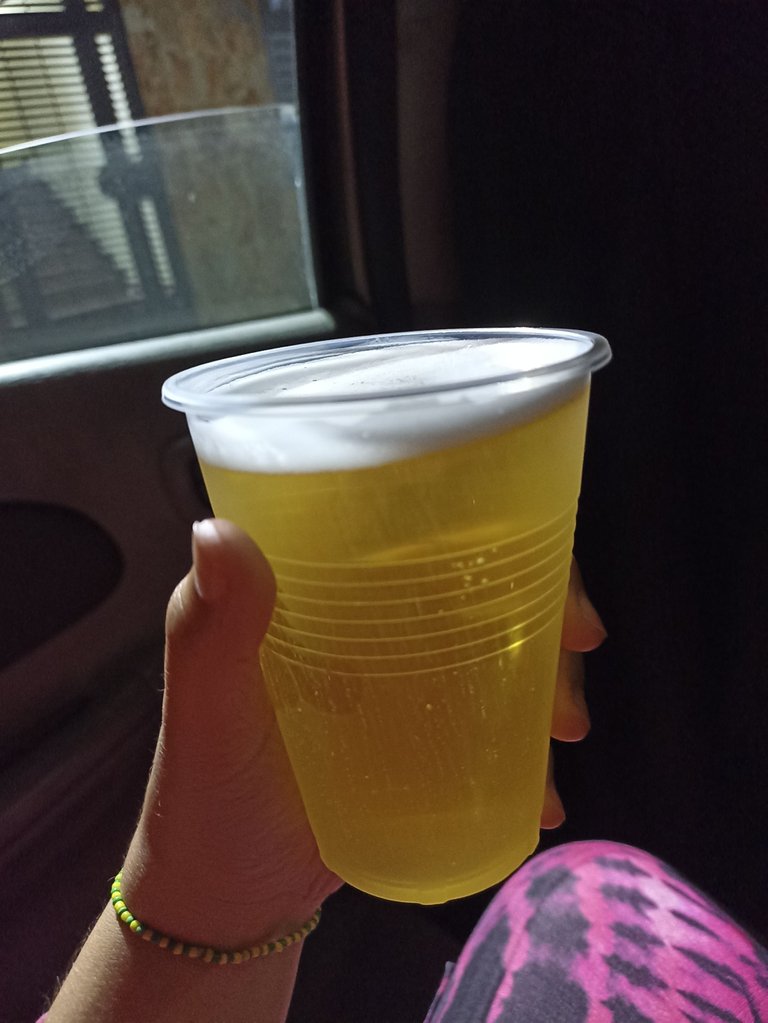 ---
En eso que vamos llegando a casa bien animados con música de Karol G, mi suegro nos dice que en el tiene una invitación a una pequeña fiesta en el hotel Eurobuilding, que si nos animamos de ir, mi pareja le dice de una vez que si, subimos todas compras a casa y nos fuimos.
Yo estaba vestida muy deportiva jajajaja porque en mis planes no estaba ir a una fiesta, yo iba en plan compras y mercado 🤭🤭🤭 bueno hemos llegado al hotel Eurobuilding y pues yo tenía años de años que no pisaba ese hotel.
When we were arriving home, my father-in-law told us that he had an invitation to a small party at the Eurobuilding hotel, if we wanted to go, my partner said yes, we all went home and we left.
I was dressed very sporty hahahaha because in my plans was not going to a party, I was going shopping and market 🤭🤭🤭🤭 well we arrived at the Eurobuilding hotel and well I had years of years that did not step on that hotel.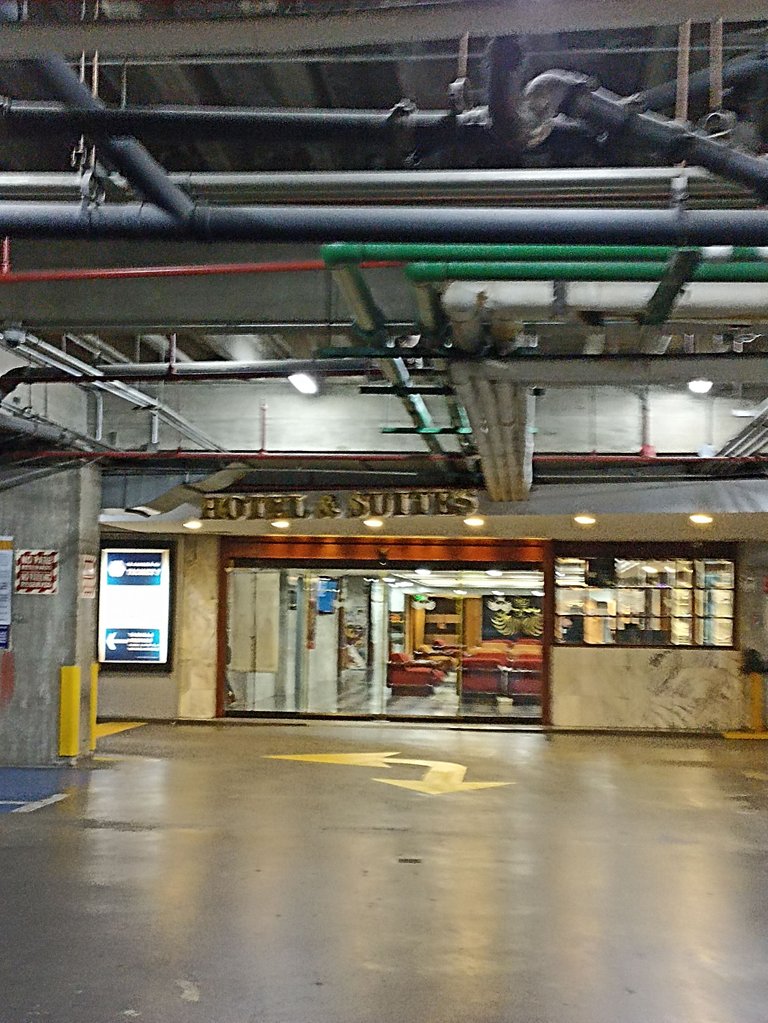 ---
Me encantó su decoración por dentro, intente tomar algunas fotos mientras iba caminando pero la verdad es que como se dan cuenta salieron un tanto movidas por el caminar.
I loved the decoration inside, I tried to take some pictures while I was walking but the truth is that as you can see they came out a little shaken by the walking.
---
Nos sentamos un momento mientras mi suegro buscaba su tapabocas y mi pues mientras tanto nosotras nos tomamos unas fotos.
We sat down for a moment while my father-in-law was looking for his mask and in the meantime we took some pictures.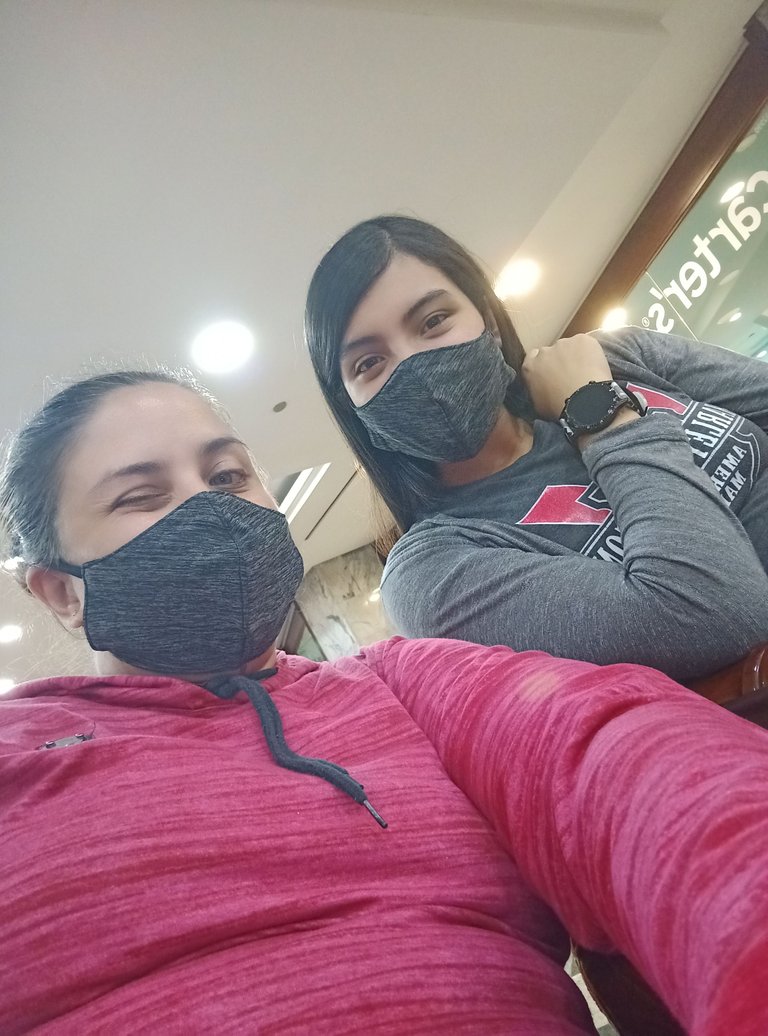 ---
Nos fuimos al salón de eventos y comenzamos con esa fiesta, al principio la bebida que nos ofrecieron fue whisky peeeeero luego una de las que repartía los tragos nos lo cambio por champagne, que locura.
We went to the event room and started with that party, at first the drink that we were offered was whiskey but then one of the people who gave out the drinks changed it for champagne, how crazy.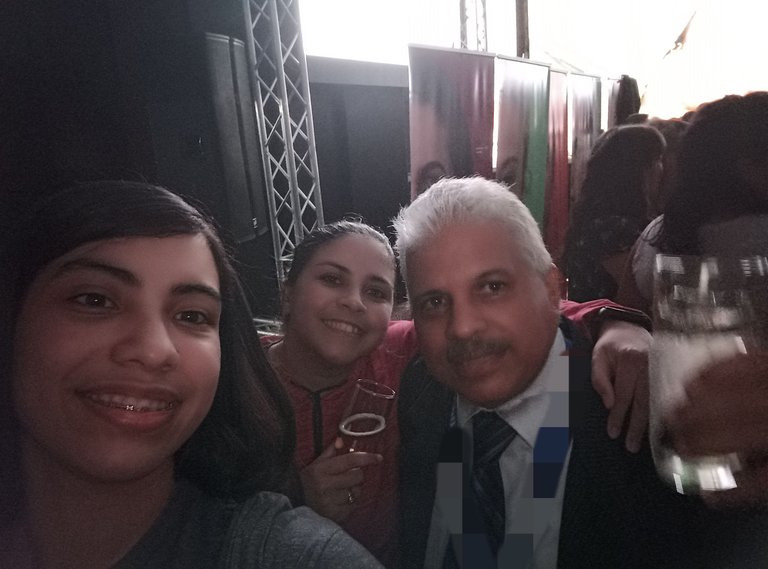 ---
Pues llegamos a eso de las 10 de la noche y nos fuimos a casa a eso de la 1am 🤭🤭🤭 en mi vida había tomado champaña para rumbear, solo la había bebido para brindar y cosas muy puntuales.
We arrived around 10pm and we went home around 1am 🤭🤭🤭🤭 in my life I had never drank champagne to party, I had only drank it to toast and very specific things.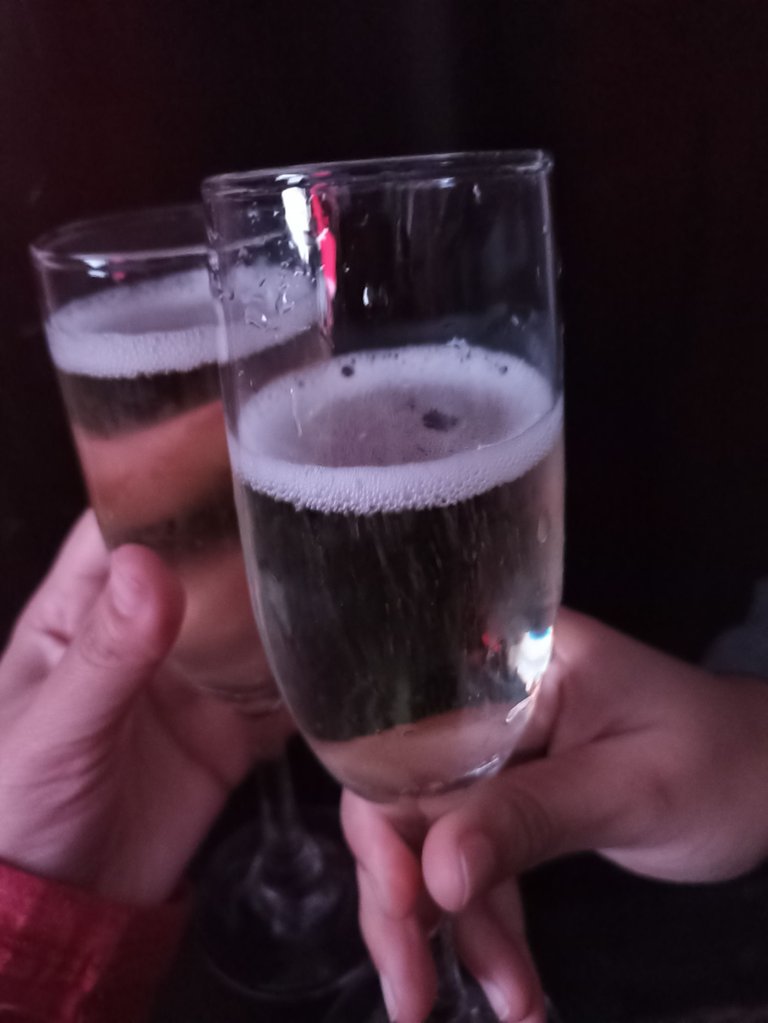 ---
Los próximos días pues quedé lesionada de una rodilla, ya la traía con dolor pero ahora hasta para caminar me duele, la tengo en reposo leve, evitó el ajetreo pero le doy su respectiva movilidad pero con una rodillera en el día para darle la estabilidad necesaria.
The next few days I was injured in one knee, it was already in pain but now even to walk it hurts, I have it in mild rest, I avoid the hustle and bustle but I give it its respective mobility but with a knee brace during the day to give it the necessary stability.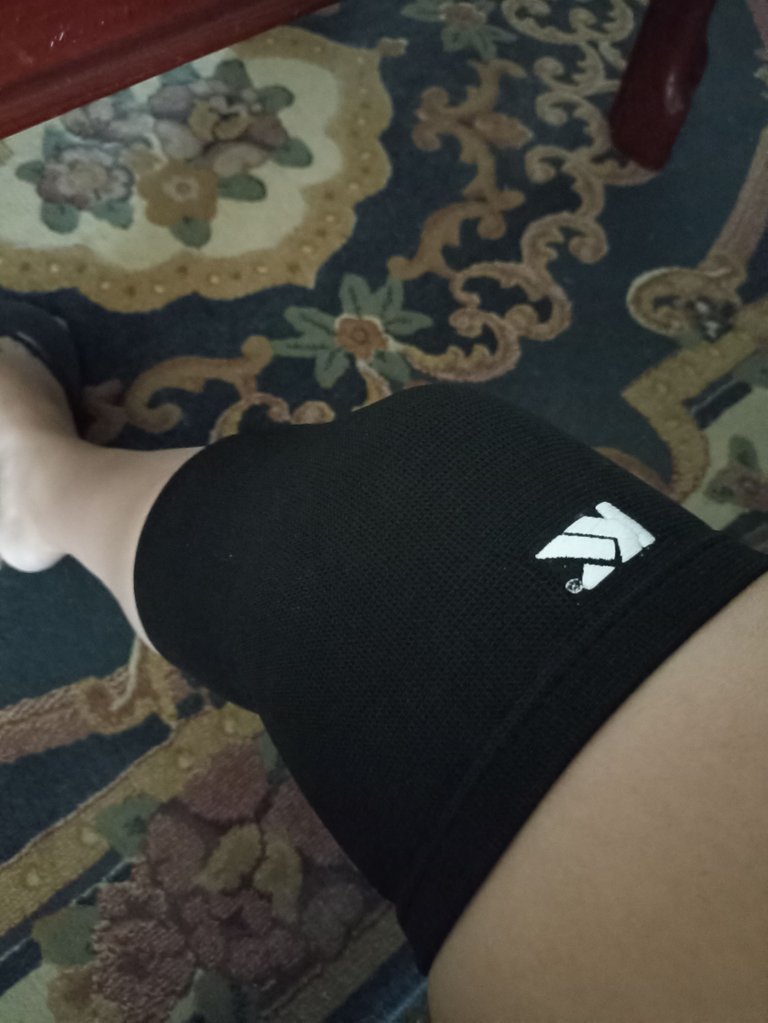 ---
Lo cierto de todo es que la pasamos muy rico, fue un día inesperado y divertido.
Eso ha sido todo por hoy mis amores. Buen provecho para cuando vayan a comer 😋🍽️. Recuerden que todas las imágenes son propias, tomadas con un Redmi Note 10s y el texto lo traduje con la página DeepL.com
The truth of the matter is that we had a great time, it was an unexpected and fun day.
That's all for today my loves. Bon appetit for when you go out to eat 😋🍽️. Remember that all the images are my own, taken with a Redmi Note 10s and the text I translated with the page DeepL.com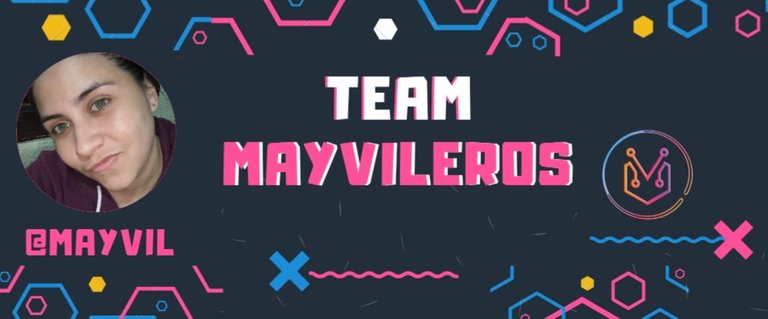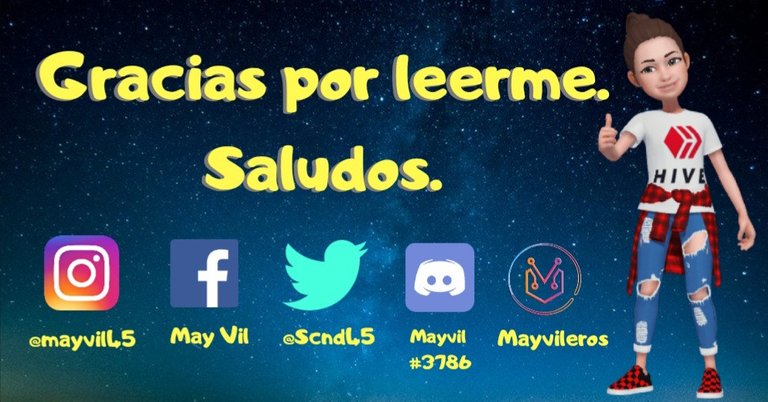 ---
---