Receta de Torta de Plátano, Bocadillo y Queso Mozarrella ideal para Semana Santa // Banana, Sandwich and Mozarella Cheese Cake Recipe ideal for Easter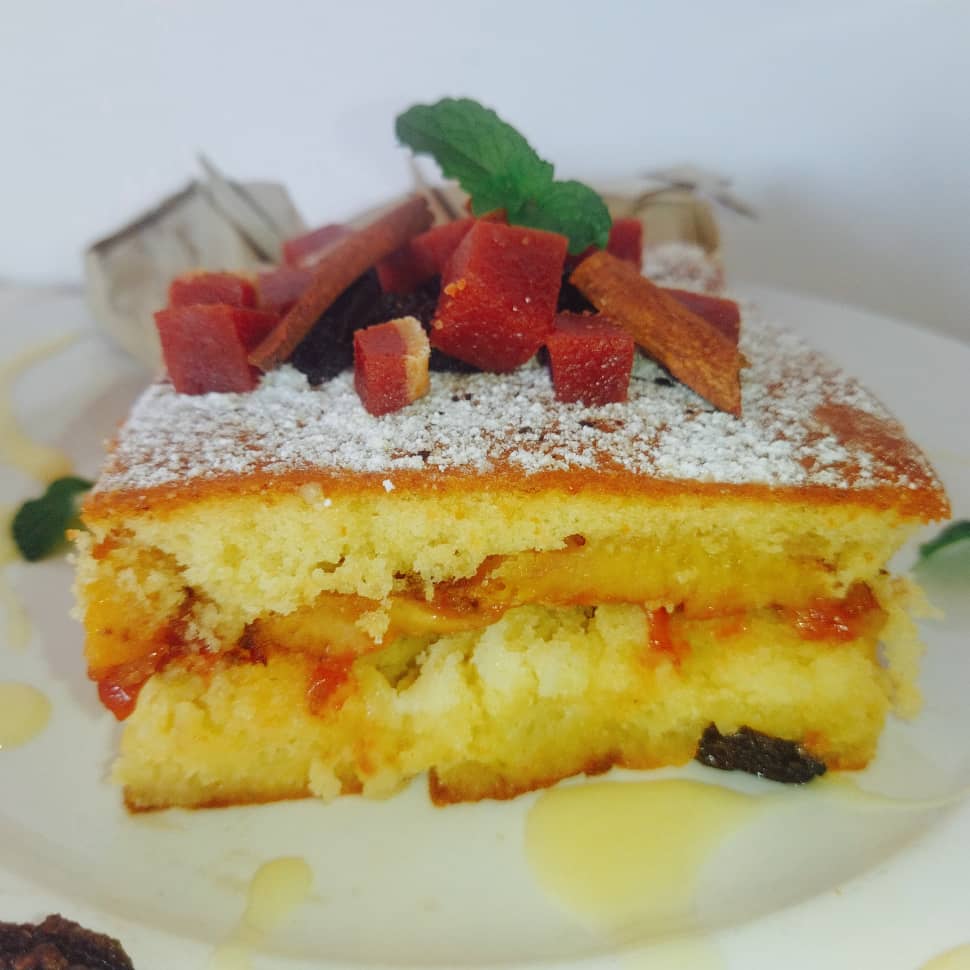 ---
Saludos mis queridos amigos HIVERS de
@foodiesbeehive
, bienvenidos a un día mas en mi blog, compartiendo con ustedes las recetas de mis comidas preferidas tanto saladas como dulces . En vista de la temporada de Semana Santa les comparto la receta de una torta de plátano con bocadillo de guayaba y queso mozarrella que mi mama siempre hacia en casa para esta época, realmente divina, irresistible y adictiva, una vez pruebas un trozo hay que esconder la torta porque sino se la devora uno toda de una vez . Esta torta es tradicional en Colombia, como mi mamá es procedente de ese país ella me la enseño a prepararla tal cual la hacían en su tierra natal.A los colombianos le encantan los plátanos,el bocadillo, y el queso, la mezcla de estos tres ingredientes es totalmente un placer al paladar. Para preparar esta torta se requiere el uso de plátanos maduros. Esta torta de plátano se puede servir como acompañante en platos principales, sin embargo, la dulzura del bocadillo hacen que se pueda servir como postre.
Greetings my dear friends HIVERS of

@foodiesbeehive

, welcome to another day on my blog, sharing with you the recipes of my favourite foods both savoury and sweet. In view of the Easter season I share with you the recipe for a banana cake with guava sandwich and mozarella cheese that my mom always made at home for this time, really divine, irresistible and addictive, once you try a piece you have to hide the cake because otherwise you devour it all at once. This cake is traditional in Colombia, as my mother is from that country she taught me to prepare it just as they did in her homeland, Colombians love bananas, the snack, and cheese, the mixture of these three ingredients is a total pleasure to the palate, to prepare this cake requires the use of ripe bananas. This banana cake can be served as an accompaniment to main courses, however, the sweetness of the sandwich makes it suitable as a dessert.
---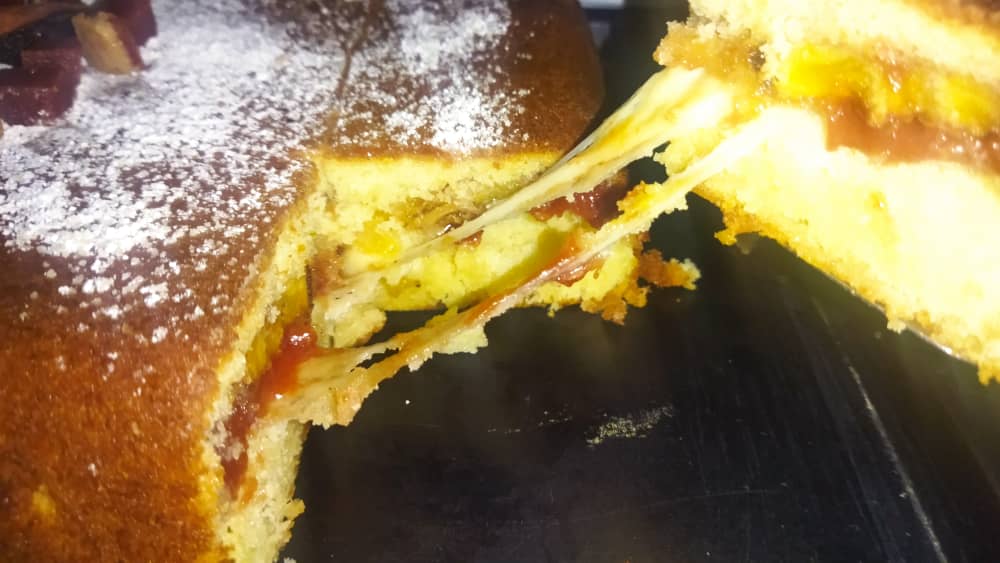 ---
¿ Como preparamos esta riquísima torta ??
How do we prepare this delicious cake?
---
Ingredientes:
Ingredients:
---
| INGREDIENTES | CANTIDAD |
| --- | --- |
| Azúcar Blanco | 450 gramos |
| Mantequilla | 300 gramos |
| Huevos | 6 unidades |
| Harina de trigo leudante | 450 gramos |
| Vainilla | un chorrito |
| Leche | 240 ml |
| Polvo de hornear | Una cucharadita |
| Vainilla | Una cucharadita |
| Bocadillo de guayaba | 1 caja si es el extrafino colombiano, sino una barra entera de bocadillo. |
| Queso Mozarrella | 250 grs |
| Plátano maduro | 3 plátanos |
| Ralladura de limón | 1 cucharadita |
---
| INGREDIENTS | QUANTITY |
| --- | --- |
| White sugar | 450 grams |
| Butter | 300 grams |
| Eggs | 6 eggs |
| Leavening wheat flour | 450 grams |
| Vanilla | a dash |
| Milk | 240 ml |
| Baking powder | 1 teaspoonful |
| Vanilla | 1 teaspoon |
| Guava sandwich | 1 box if it is the extra-fine one Colombian , otherwise a whole sandwich bar. |
| Mozarrella cheese | 250 grams |
| Ripe plantains | 3 plantains |
| Lemon zest | 1 teaspoonful |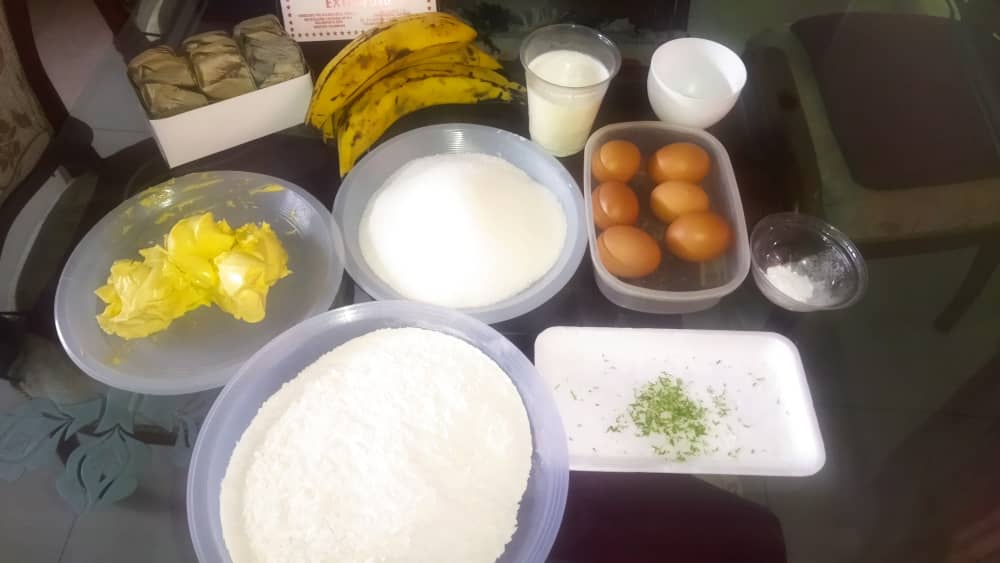 ---
Preparamos la masa base como la de una torta normal de vainilla.
We prepare the base dough as for a normal vanilla cake.
---
Separamos las claras de las yemas de los huevos, batimos a velocidad alta las claras, hasta obtener una mezcla en su punto de nieve, y preservamos.
---
Separate the egg whites from the egg yolks, beat the egg whites at high speed until stiff peaks are formed, and set aside.
---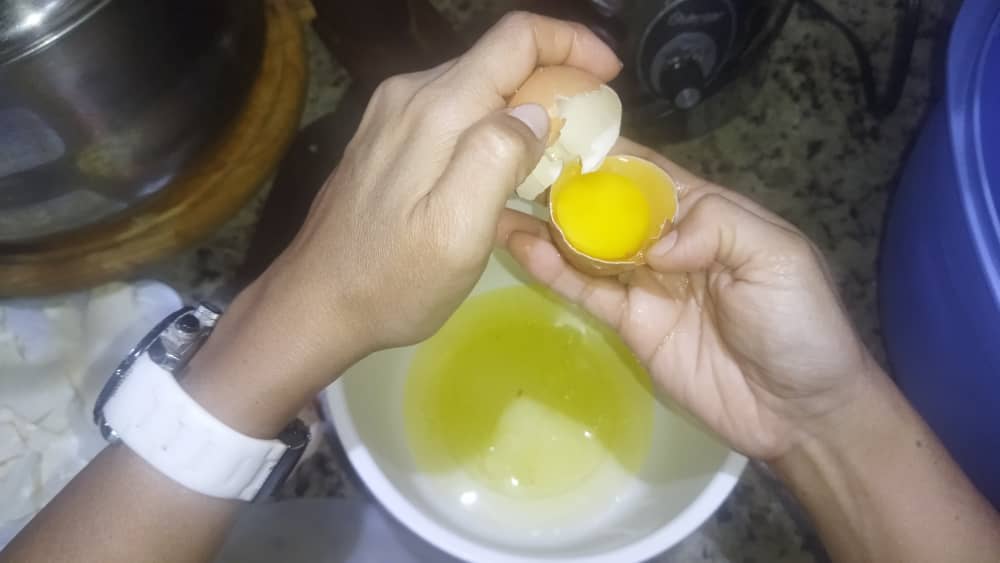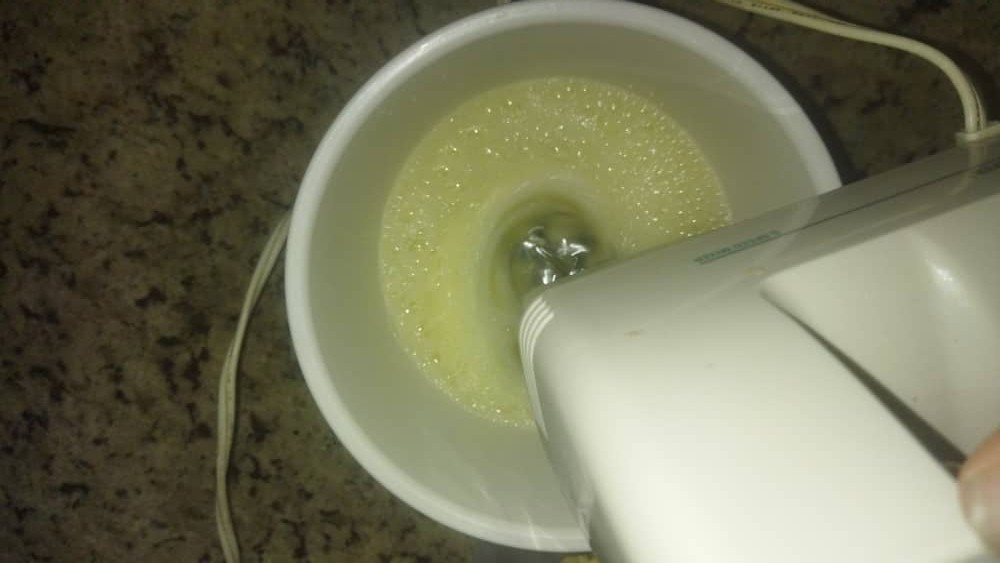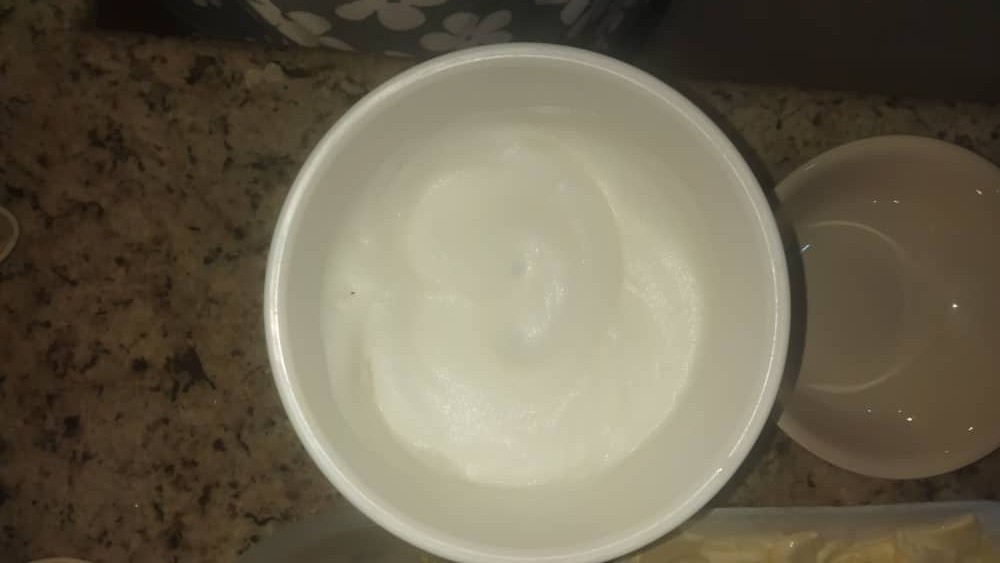 ---
Adicionamos la mantequilla, y el azúcar en un bowl, mezclamos a alta velocidad, hasta tener una mezcla bien cremosa de color mas claro que la mantequilla, y no sentir los granos de azúcar en la mezcla.Este paso puede durar alrededor de 10 minutos dependiendo del grueso del azúcar.
---
Add the butter, and sugar in a bowl, mix at high speed, until you have a creamy mixture, lighter in colour than the butter, and you do not feel the sugar grains in the mixture. This step can take about 10 minutes depending on the thickness of the sugar.
---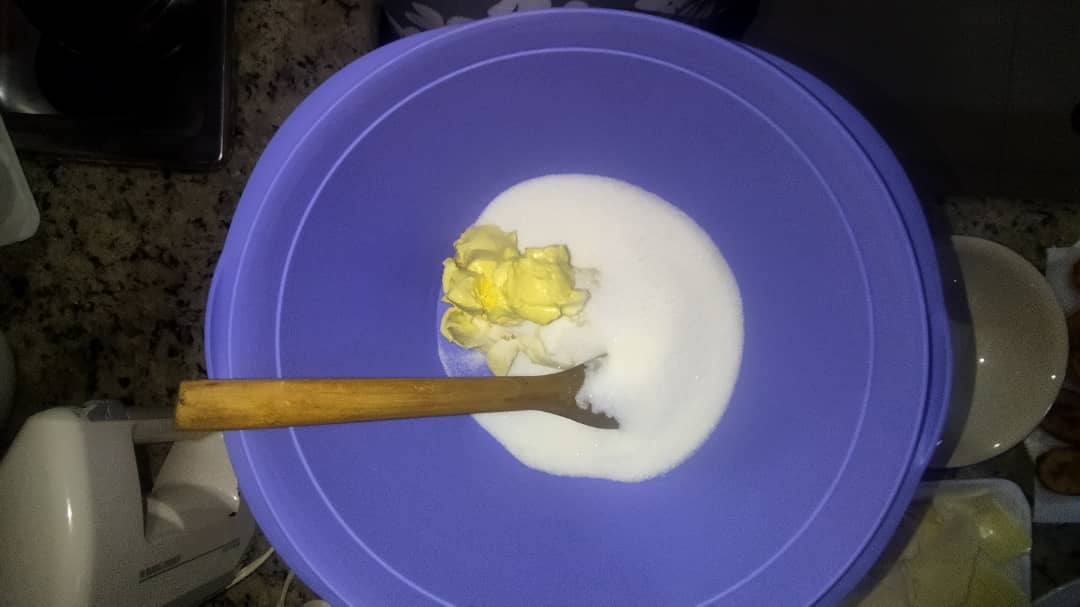 ---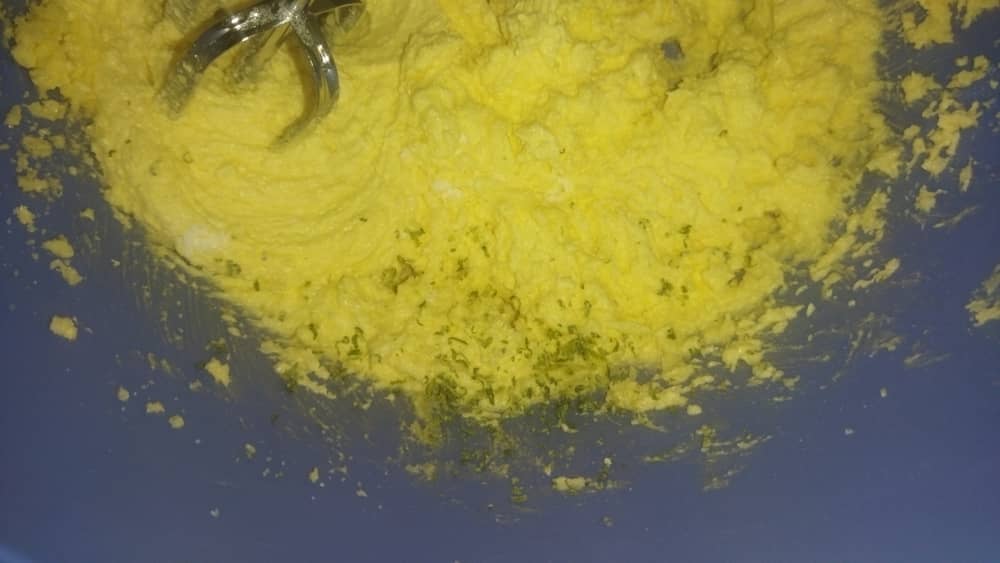 ---
Agregamos la ralladura de limón a la mezcla, las yemas de los huevos uno a uno y mezclamos a alta velocidad por 5 minutos más, adicionamos la vainilla, continuamos mezclando con el batidor eléctrico, ya los granos de azúcar no deben sentirse al tocar la mezcla.
Add the lemon zest to the mixture, add the egg yolks one by one and mix on high speed for 5 more minutes, add the vanilla, continue mixing with the electric mixer, the sugar grains should not be felt when touching the mixture.
---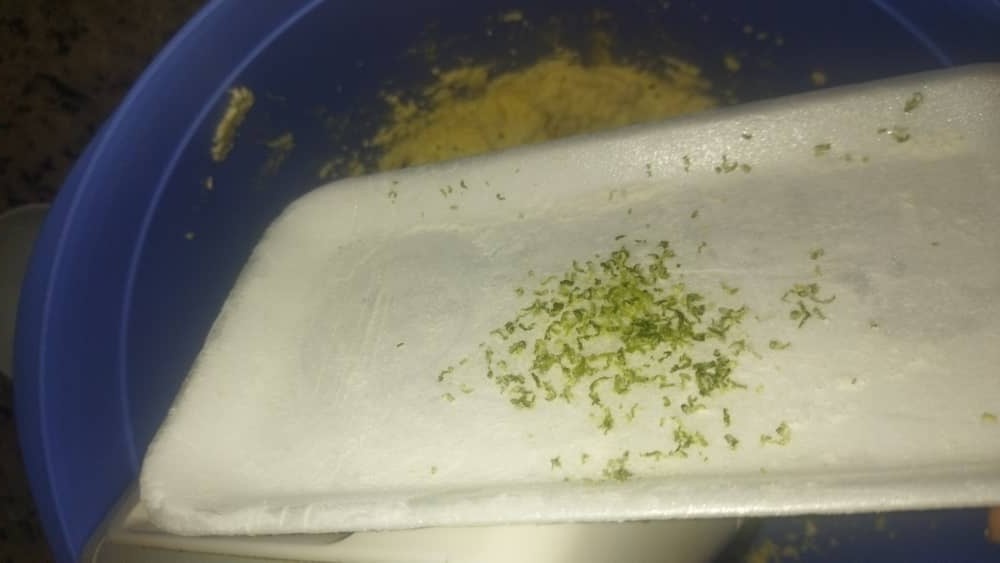 ---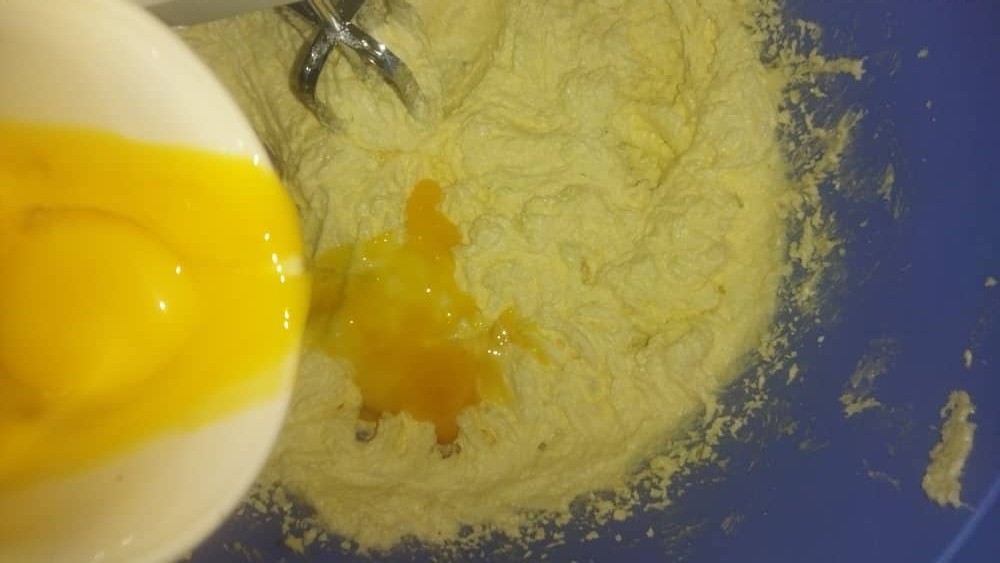 ---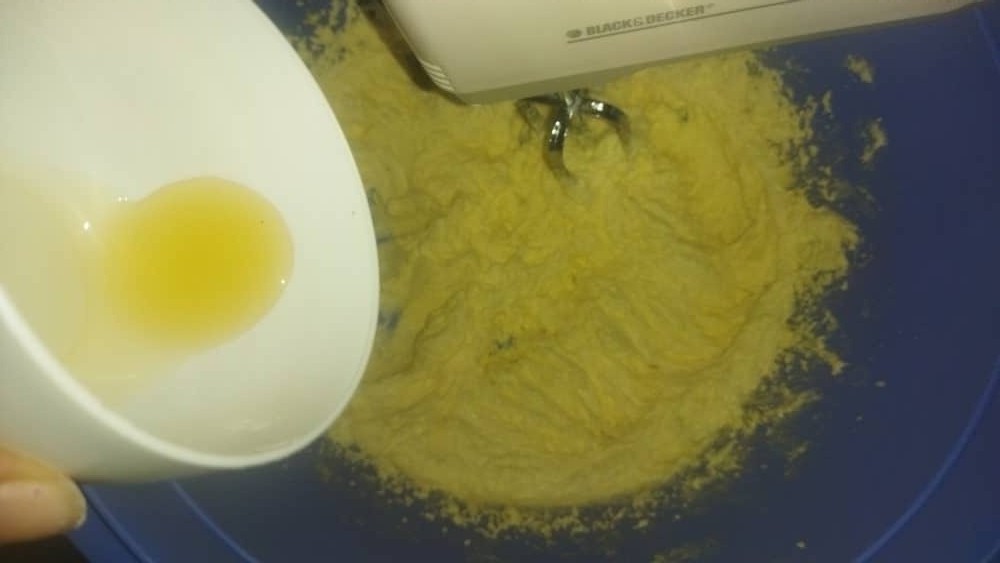 ---
Adicionamos la leche y batimos poco a poco la mezcla con una paleta, ya no utilizamos mas el batidor eléctrico.
---
Add the milk and beat the mixture little by little with a paddle, we no longer use the electric whisk.
---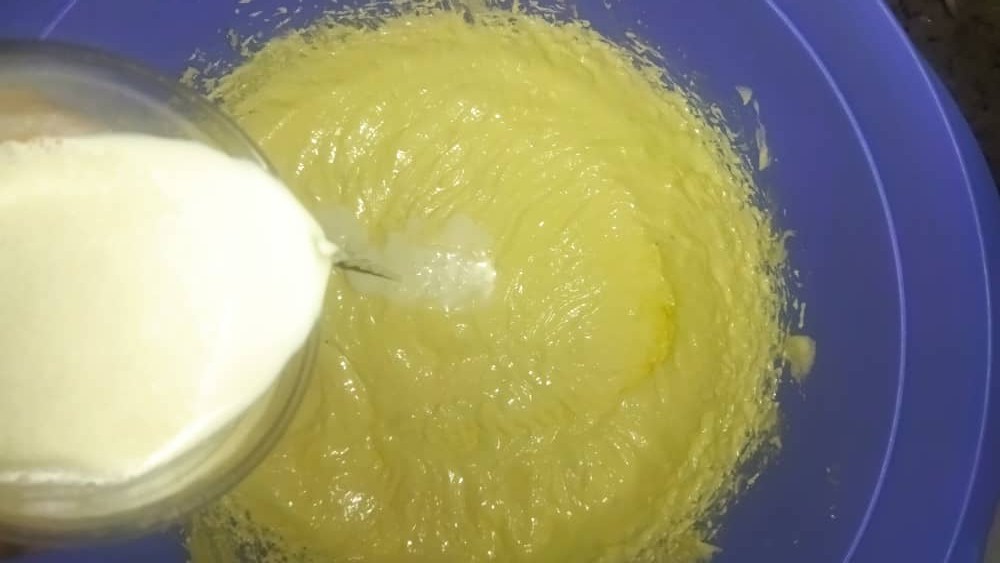 ---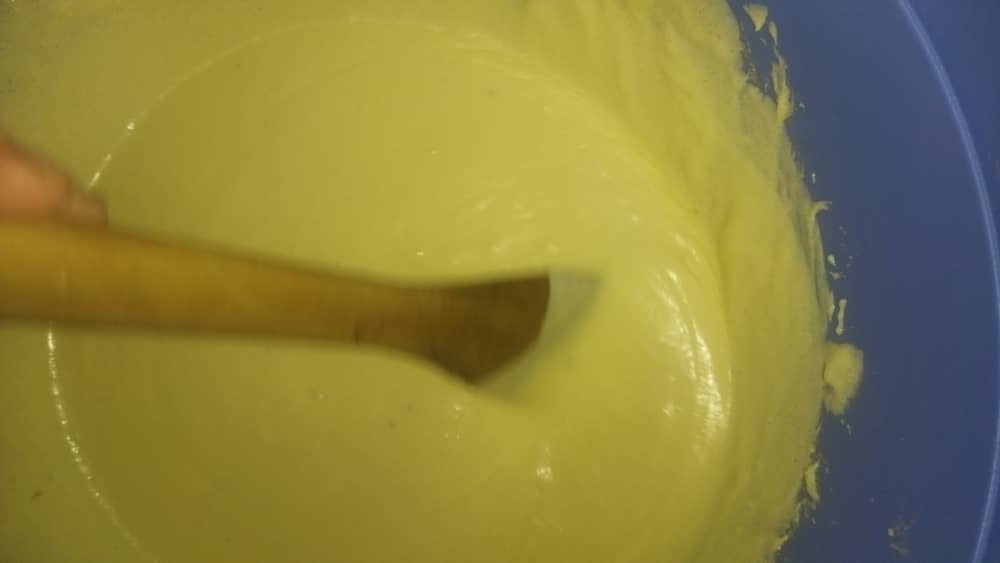 ---
Mezclamos el polvo de hornear con la harina de trigo, para luego ser adicionado a la mezcla pasándolo a través de un tamiz, y mezclando con la paleta en forma envolvente de tal forma de no sobremezclar. Preservamos la mezcla.
---
Mix the baking powder with the wheat flour, to be added to the mixture by passing it through a sieve, and mixing with the paddle in an enveloping way so as not to overmix. Preserve the mixture.
---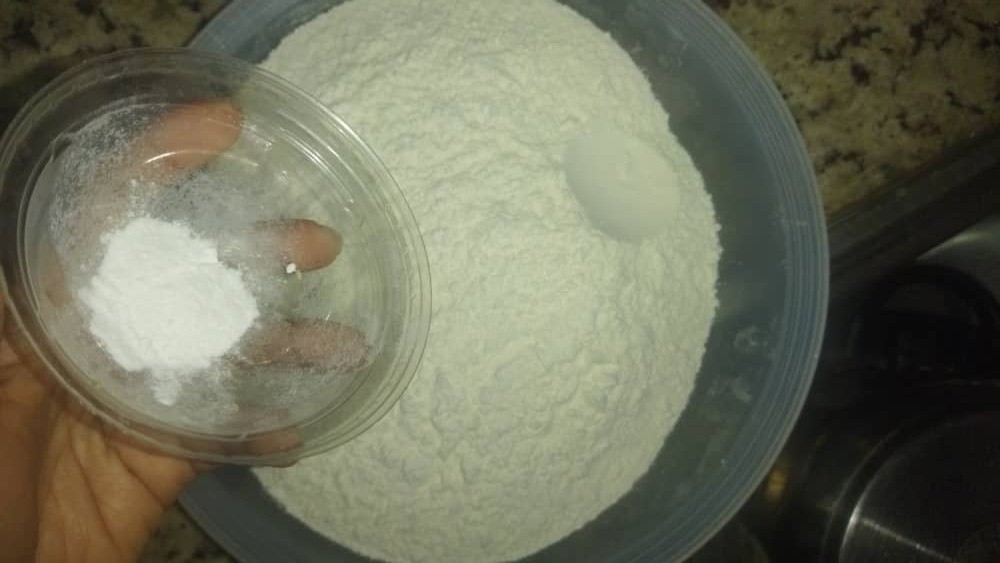 ---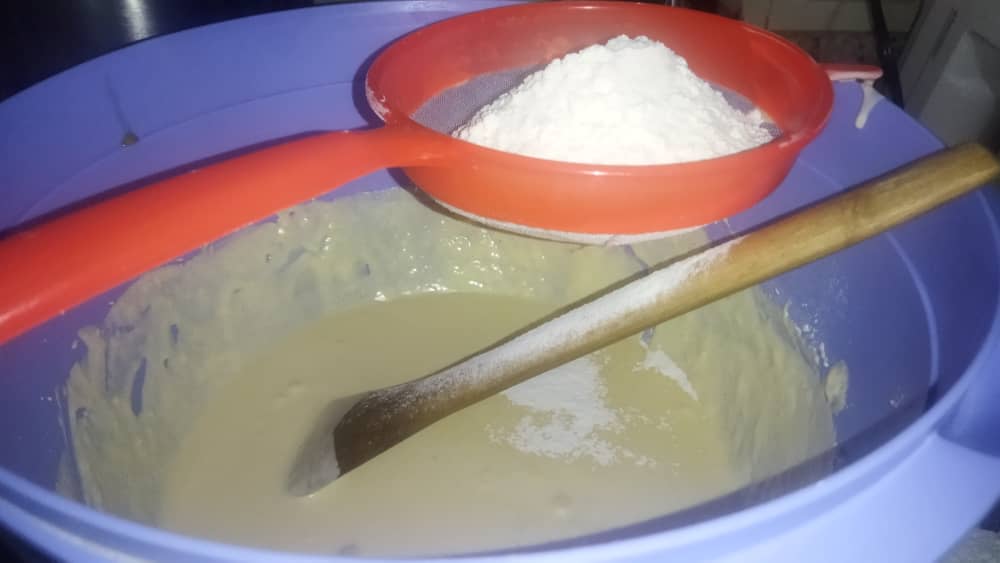 ---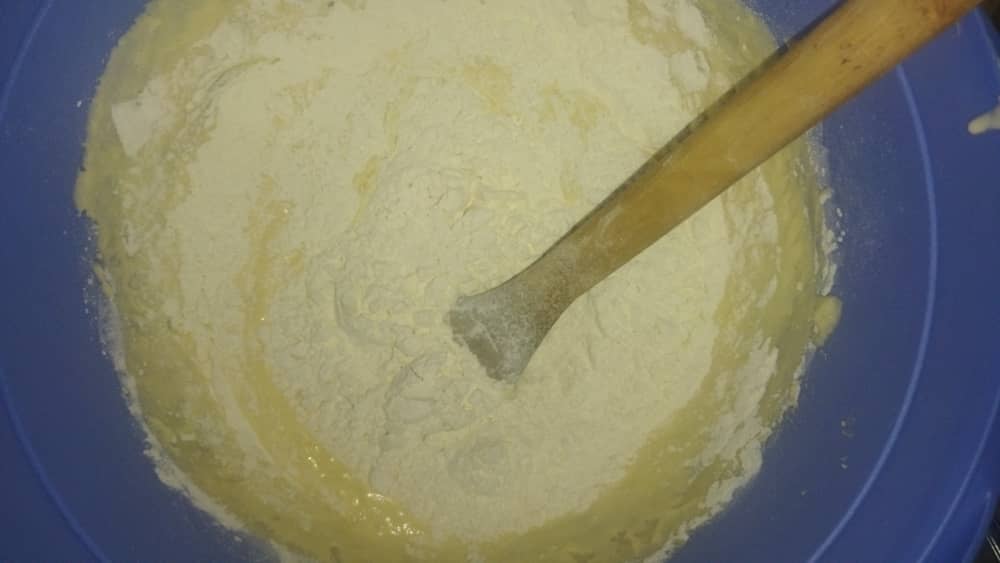 Freímos el plátano en forma de tajadas largas, cortamos en trozos delgados el bocadillo, y sacamos cortes del queso mozarrella alargados.
Fry the banana in long slices, cut the sandwich into thin slices, and cut the mozarrella cheese into long slices.
---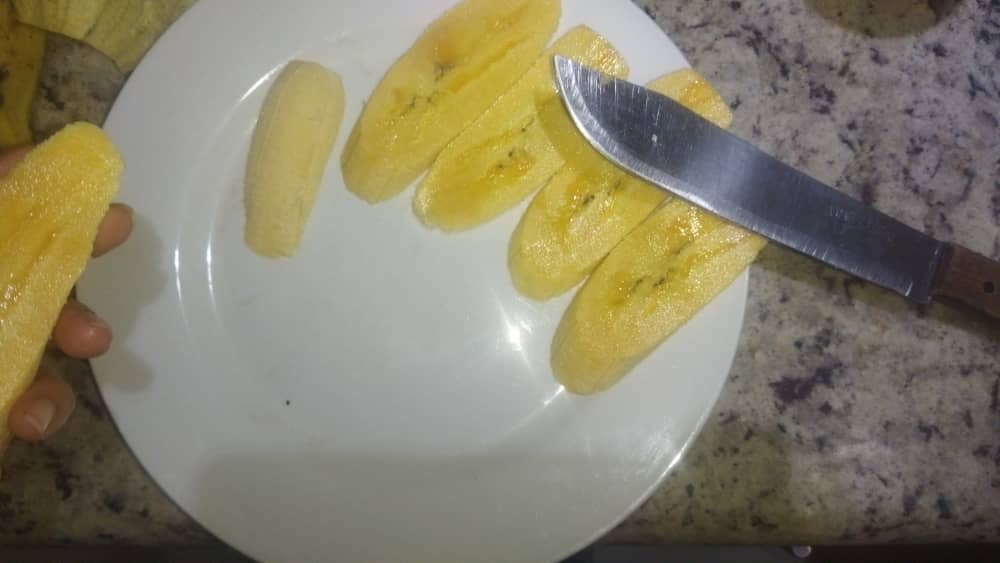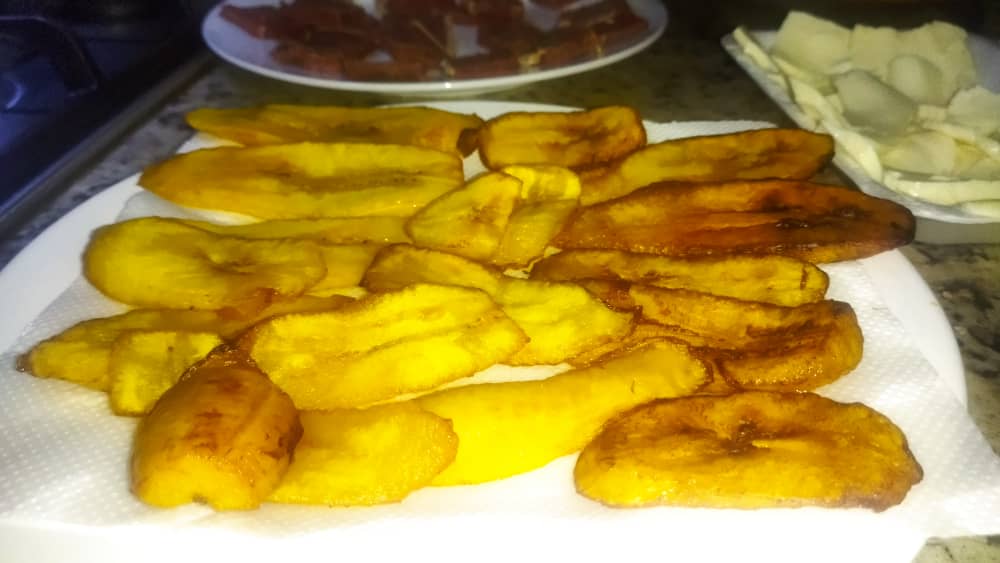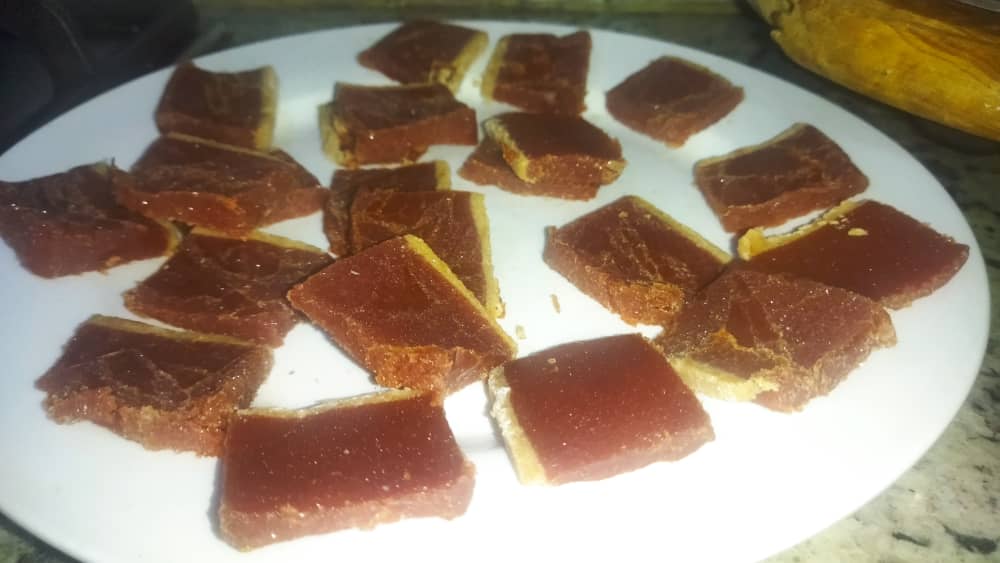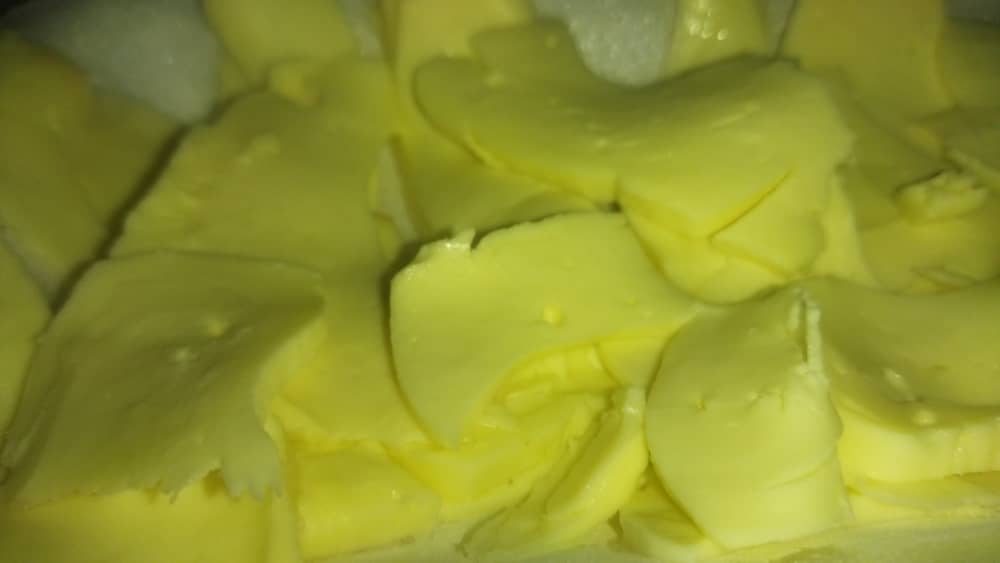 ---
En un molde cuadrado largo previamente enmantequillado y enharinado, armamos la torta colocando primero una capa de la mezcla de torta, una de plátano, una bocadillo, y una de queso, luego colocamos otra capa de mezcla de torta, yo le coloque unas pasitas sobre la ultima capa, es cuestión de gusto lo que desee añadirle.
In a long square mould previously buttered and floured, assemble the cake by placing first a layer of cake mixture, a layer of banana, a snack, and a layer of cheese, then place another layer of cake mixture, I put some raisins on top of the last layer, it is a matter of taste what you want to add.

.
---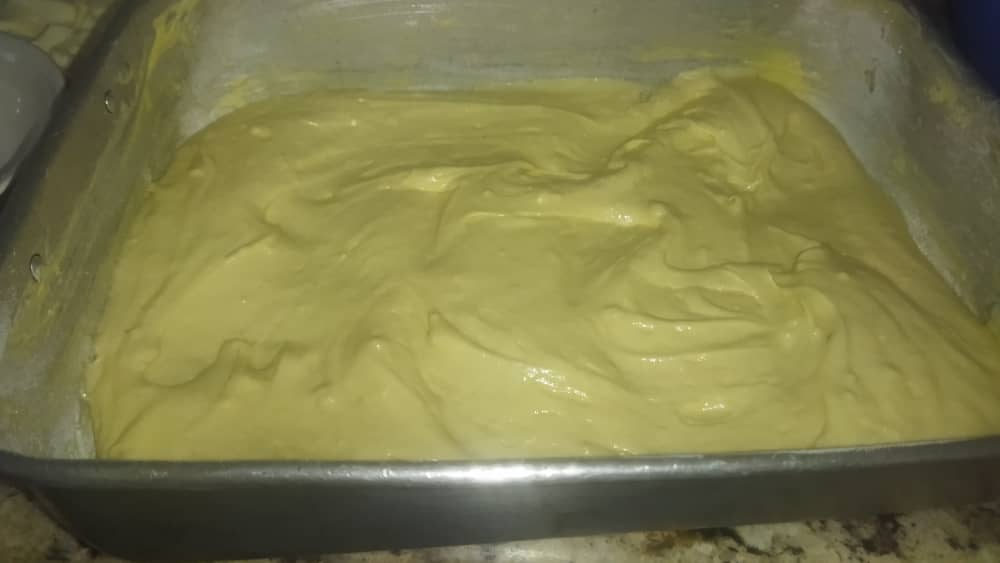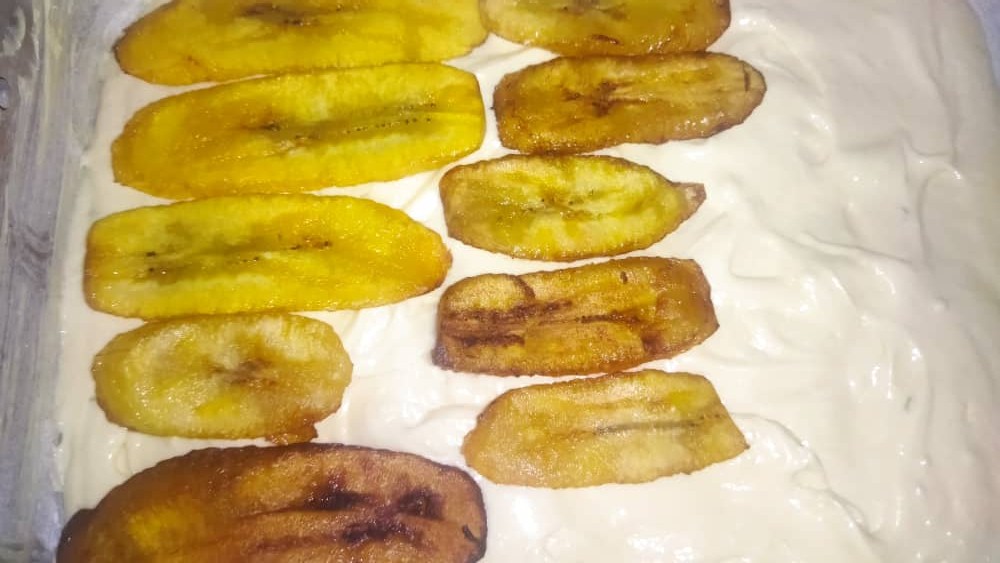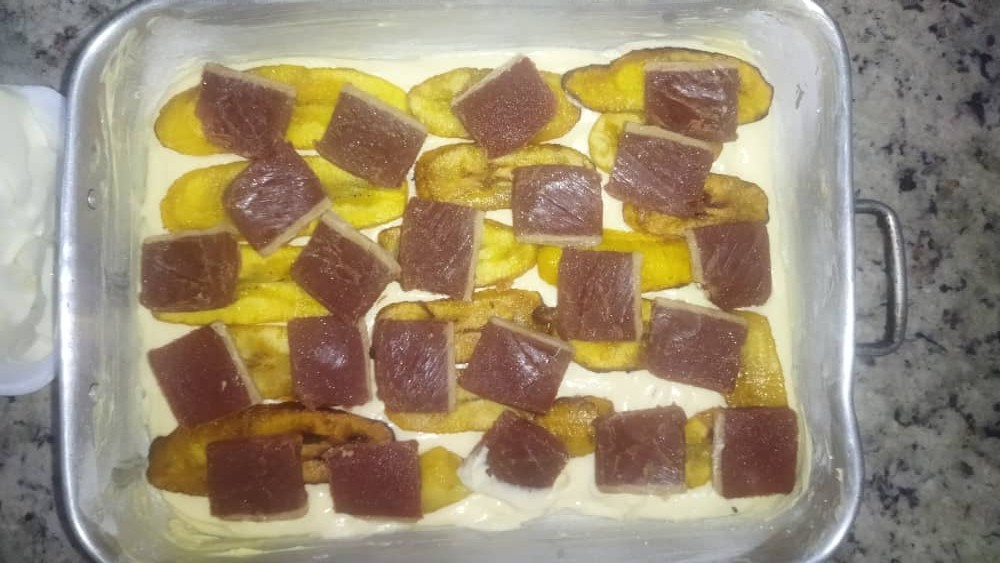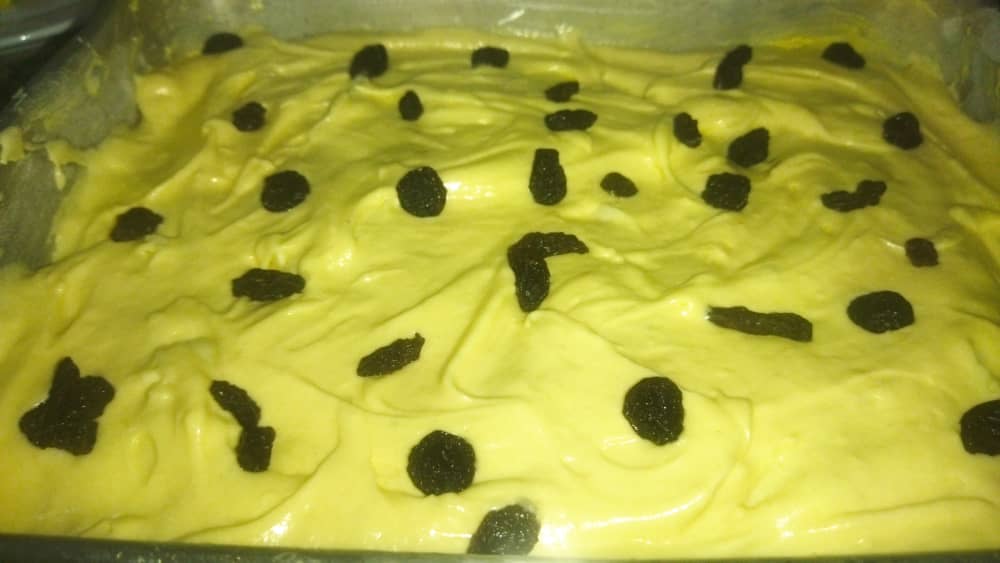 Llevamos a hornear por 40 minutos, el horno debe de estar previamente caliente a una temperatura de 250ºC.
Bake in the oven for 40 minutes, the oven must be previously heated to a temperature of 250ºC.
---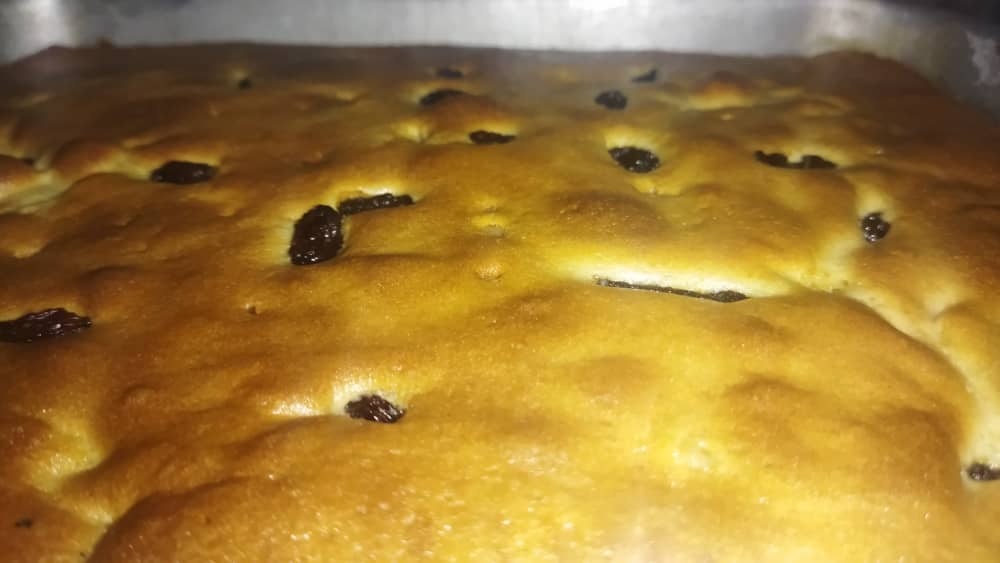 ---
Lista nuestra rica torta para esta semana santa, yo voltee la torta y adorne con azúcar glass, unas pasitas, unos palitos de canelas y unas hojitas de menta.
Ready our rich cake for this holy week, I flipped the cake and decorate it with icing sugar, some raisins, some cinnamon sticks and some mint leaves.
---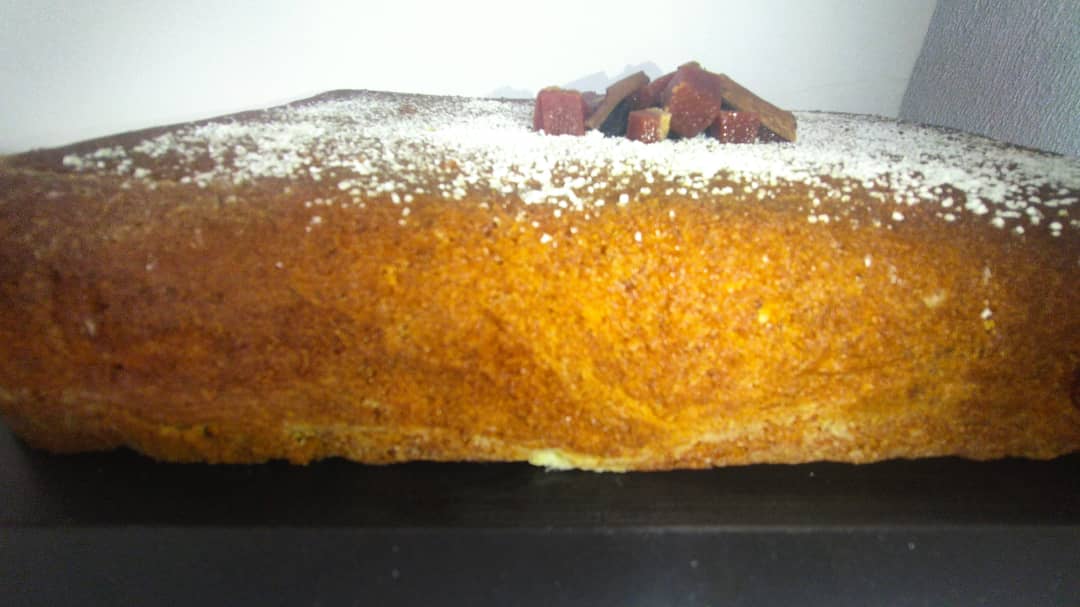 ---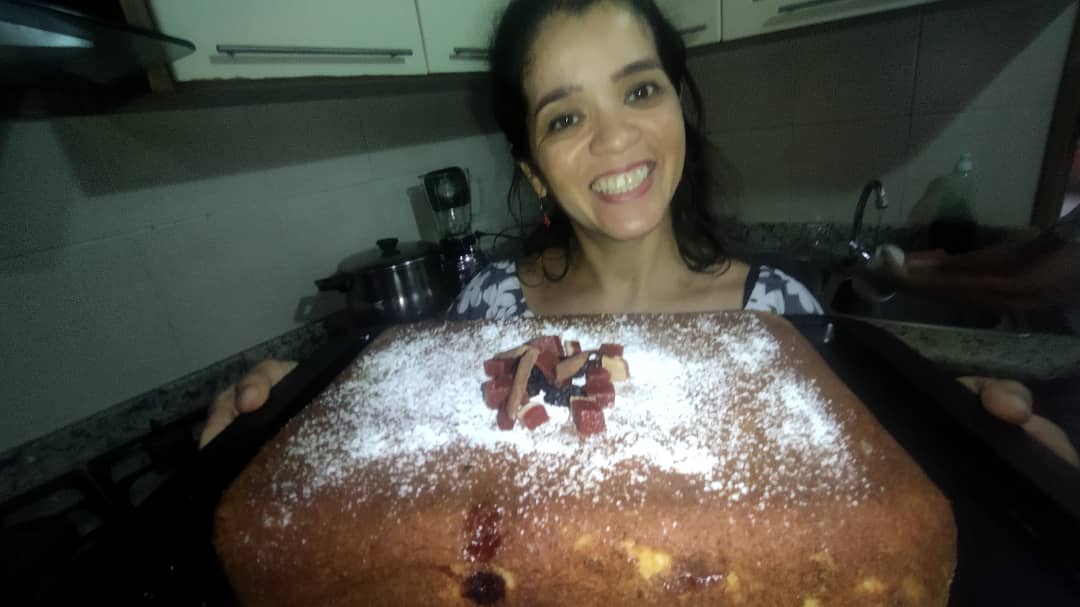 ---
Al cortarla en trozos se nos hace agua la boca, de ver como el queso se derrite.
Cutting it into pieces makes our mouths water, watching the cheese melt.
---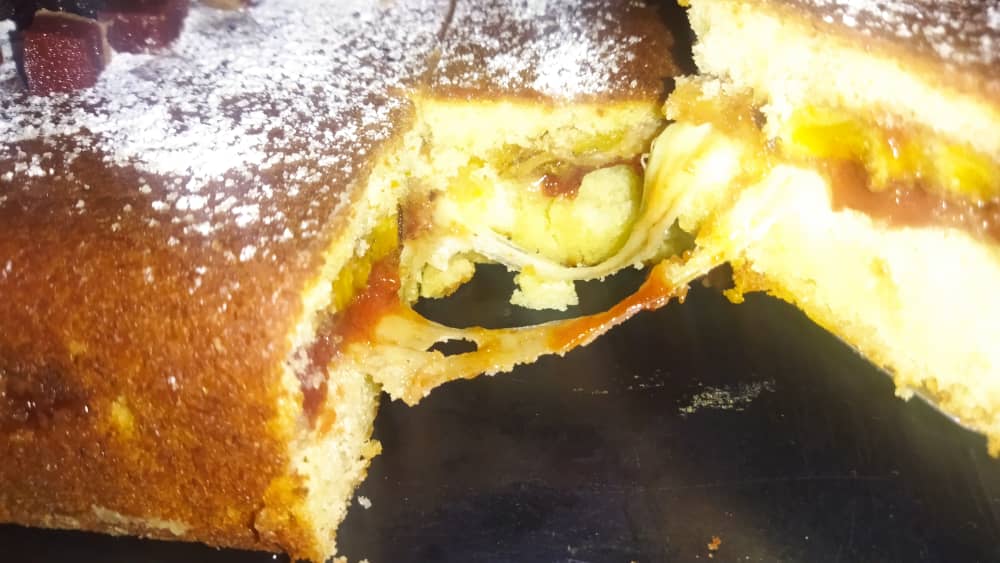 ---
Buen provecho,hasta la próxima publicación amigos.
Bon appetit, see you next time friends

Todo el contenido es de mi autoría y las imágenes son de mi propiedad
Separador editado con Canva.
Las fotos fueron tomadas con mi Redmit 9T
Traducido con Deepl
All content is my own and images are my property.
Separator edited with Canva.
The photos were taken with my Redmit 9T
Translated with Deepl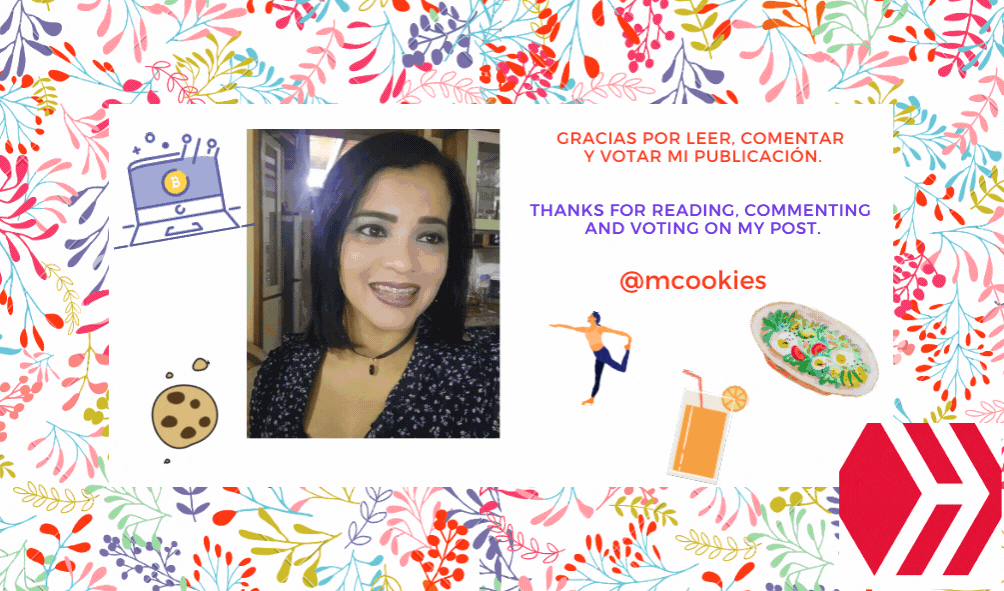 ---
---
Posted via foodiesunite.net
---
---