MED-HIVE HEALTH WEEKLY DISCUSSIONS - DIABETES AWARENESS #3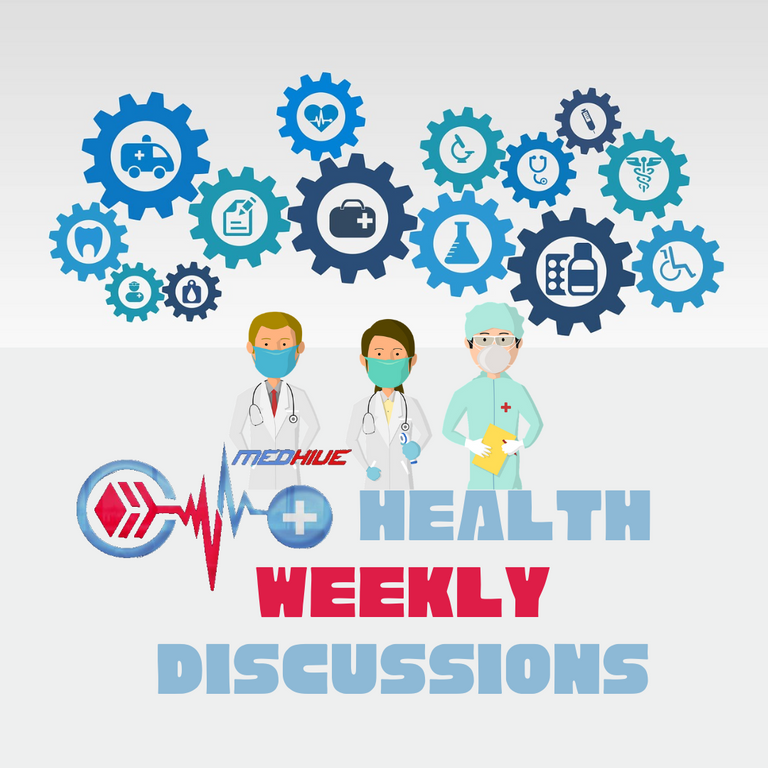 Greetings MED-Hive community!
Hello everyone... It's time to begin our health weekly discussions around the theme of the month, which this time is about DIABETES AWARENESS. If you wish to know more about the monthly contest and prizes at stake please go to this post 👇
We are looking forward to reading all your posts about the subject at hand!
Diabetes Mellitus (aka DM) is a chronic condition that affects millions of people worldwide. Its complications can cause significant burdens on individuals, families, healthcare systems and society as a whole, both in terms of human suffering and economic impact.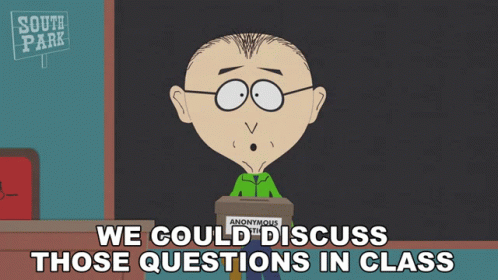 Source

Discussion of the week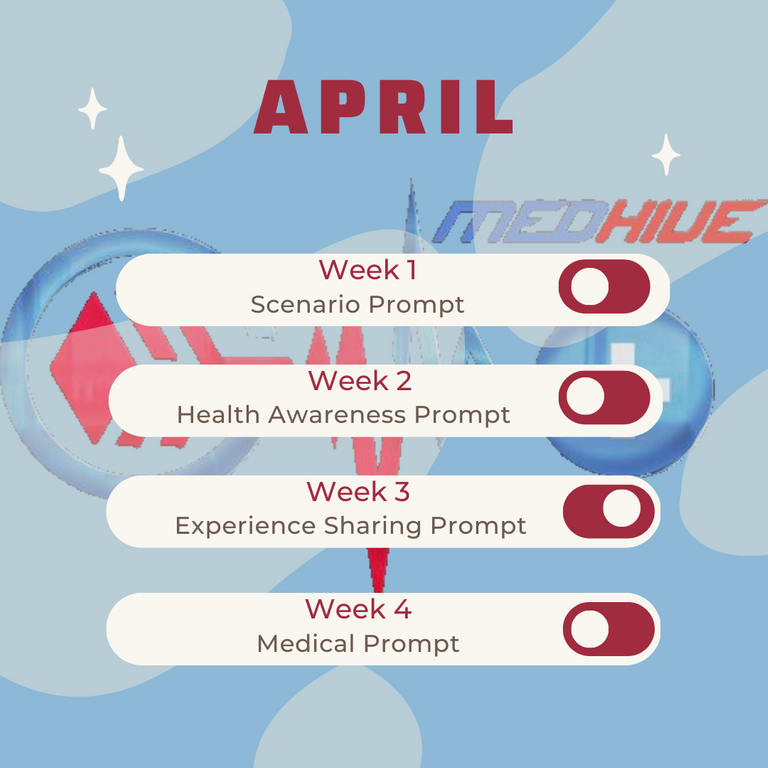 We are proposing our community members to join us this week and do a post that answers the following question 👇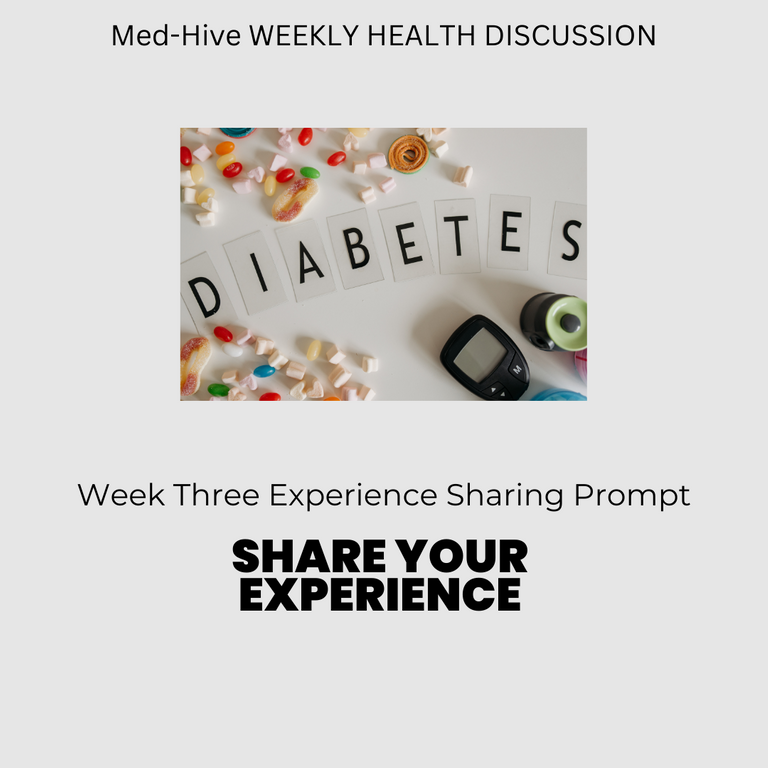 Here are some suggestions to help those creative minds get started:
MedMember may consider theses
Experience with an interesting Diabetic Patient and how they inspired you.

Monitoring Blood Sugar - Discover how to measure and track blood sugar levels using glucose meters and other devices.(How to Check Blood Sugar)

Medications and Insulin - Understand the various medications and insulin therapy options for managing diabetes, including benefits and side effects.

Healthy Eating - Explore the importance of a balanced diet in managing diabetes, including understanding carbohydrates, proteins, fats, and fiber.

Staying Active - Tell us about the benefits of physical activity and exercise in managing diabetes, and recommended types of exercise.
Non-Medical Prompt:
Coping with Diagnosis - Hear from individuals who have been diagnosed with diabetes and learn how they have come to terms with it.

Managing Diabetes at Work/School - Discover strategies for managing diabetes while pursuing a career or education.

Navigating Social Situations - Learn how individuals with diabetes handle social situations like dining out, traveling, and dating.

Overcoming Stigma - Explore stories of individuals who have overcome stigma and discrimination related to diabetes.

Achieving Success and Wellness - Tell us about inspirational stories of individuals who have successfully managed their diabetes and achieved their goals in life.

Rewards
Yes, more rewards are at stake here!! The rewards will be as follow:
2 HIVE for the best post overall kindly sponsored by @ksam and @jaydr
50 Ecency points for everyone who participates kindly sponsored by @ecency with the help of @melinda010100
100 Ecency points for everyone who participates rightly sponsored by @sagarkothari88
We would like to thank our sponsors for the support provided 🙏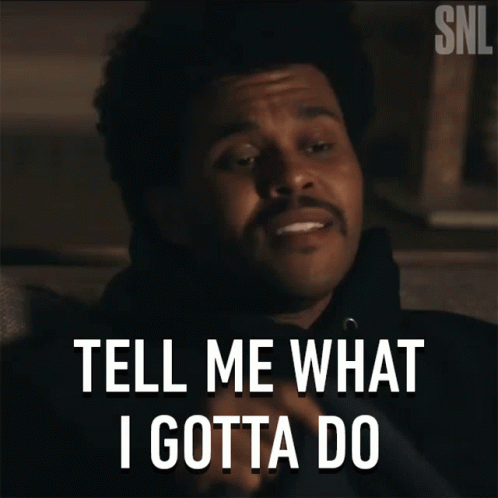 Source
👉 To be eligible for the HIVE and ECENCY WEEKLY REWARDS you must: 👈
Follow the rules of the community
Subscribe to MED-Hive community
Join our Discord Channel and register if you are a health professional
The use of the following tag: #medhive
Engage within the community through comments and supporting others
Place a link to your post in the comment section below

Do a post (minimum 500-words) answering the question of the week until Saturday
👉 All these simple steps must be followed in order to be eligible for the rewards 👈
We will consider engagement levels, writing quality, level of evidence, readability of the content, relevance for the weekly discussion, creativity, and if you followed all the rules. A post announcing the winner will be made at the end of the week, Sunday, and prizes will be distributed.

Important Notes & Rules
Posts are welcome from everyone in and out of the community, everyone is welcome to join the discussion. Feel free to express yourself about this. Write your post around the focus area in a way that will:
Enlighten the community.

Equip readers to make healthy decisions.

Correct harmful health practices.

Encourage healthy practices.

Create and promote necessary health awareness.
The post should contain:
An English translation if written in a native language.
If any external material or resource is used in the post, it should be well cited and ensure proper images tailored to your post are used and rightly sourced.
If references are used, place the link of each one at the end of your post, in a way it's easily accessible.
The use of the following tag: #medhive
Remember to engage with others' posts and let's make the community lively. Kindly share your post on Twitter with the #medhive and #posh tag. Make sure your account is registered, giving you the possibility to earn posh tokens and also spread the word of Hive to the community on Twitter.
Let's not forget the most important rule of all:
Plagiarism is not tolerated, you are solely responsible to confirm your information and source your references properly.

Join us on Discord
If you are a health professional (med-member)
Becoming a registered member is a way to ensure scrutiny of information and credential to keep our readers safe from harmful information. We ask all health professional members to join our Discord Channel so you can complete the registration process there and get your role assigned. We will be available if you need any assistance.
If you are a non-medical member
Non-medical members are also encouraged to join the Community and Discord. You will get a non-med role assigned and more importantly, you'll join in the fun! We welcome posts meeting the requirements of the community from you too.
https://images.hive.blog/0x0/https://images.ecency.com/p/FUkUE5bzkAZT3HzV5tJDiU2ik81PCd4JCyhWnRcDN8XJsVFY3UNB8DCYSi5uDsaeqtk87SUX3veA8AY8RpnbGx9cajMcMfvwhMFj5PbvPePSMfHonB8NHaeDDQ9LQBp2RJsAjWers5DGqZSiG8R1p9bPKrjBthsVqWnZ.webp?format=webp&mode=fit

Final notes
PLEASE CONSULT YOUR PHYSICIAN OR HEALTH PROVIDER IF YOU HAVE SPECIFIC QUESTIONS ABOUT YOUR HEALTH. AVOID SEEKING CONSULTATIONS FOR TREATMENT ON THE PLATFORM. YOU DO THAT AT YOUR OWN RISK AND THE COMMUNITY SHALL NOT BE RESPONSIBLE FOR WHATEVER OUTCOME.
To help support the community you can reblog, comment, upvote or even delegate to the @med-hive community account, using the following links:
Also, you can join our voting trail and help us curate good quality content. We appreciate all the help we can get to reach out to more people that might benefit from our content and to reward our community authors properly.
Lastly, we want to appreciate the hivers behind the scene that made this community possible. Thank you @jaydr, @marilour, @palomap3 and @blackdaisyft for their work and effort made for the community and for the benefit of all hivers.
Have fun and learn! We look forward to hearing from you all.
##CHECK LINKS##
Useful resources and links for this month's theme:
https://images.hive.blog/0x0/https://images.ecency.com/p/FUkUE5bzkAZT3HzV5tJDiU2ik81PCd4JCyhWnRcDN8XJsVFY3UNB8DCYSi5uDsaeqtk87SiP87xdBSa6vMF1ieB8Mym9r9it9iGboZQHPNjST7Y5yif8JjnoLV6C6nQNhK46Fccn4ZTRNsFR9hgAzUpXDQvwuRiKGVFs.webp?format=webp&mode=fit
---
---