Authorities Move in on TerraForm Labs as Do Kwon sets out the future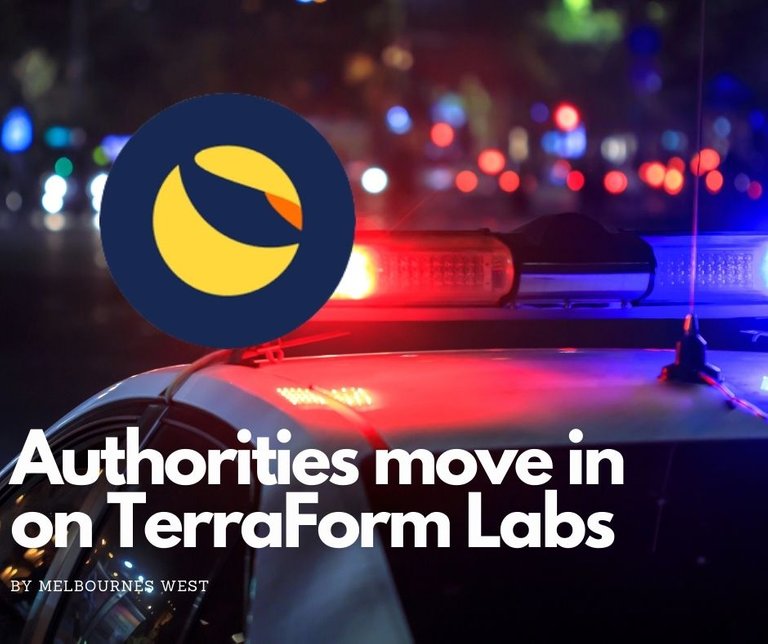 Authorities Move in on TerraForm Labs as Do Kwon sets out the future
In a last ditch effort to reboot the failed Luna Network Do Kwon has decided to fork the network and pay out the smallest investors with the remainder of the Luna Foundation Guard which only has $US120 Million left in assets.
At it's peak the Network was valued at over $ US40 Billion dollars which received $US200 Million in start up capital from a number of mainstream investment firms who managed to turn their investments into fortunes as they exited the network. The crypto crash has left many small retail investors holding the bag as the broader sector grapples with what has occurred.
Unlike many other Crypto start ups TerraForm Lab's Luna Network was established to challenge the banking system and managed to raised a significant amount of hype. Do Kwon himself, a computer scientist who studied in the United States.
Luna has been one of the most successful blockchain projects since Bitcoin's inception, until it failed.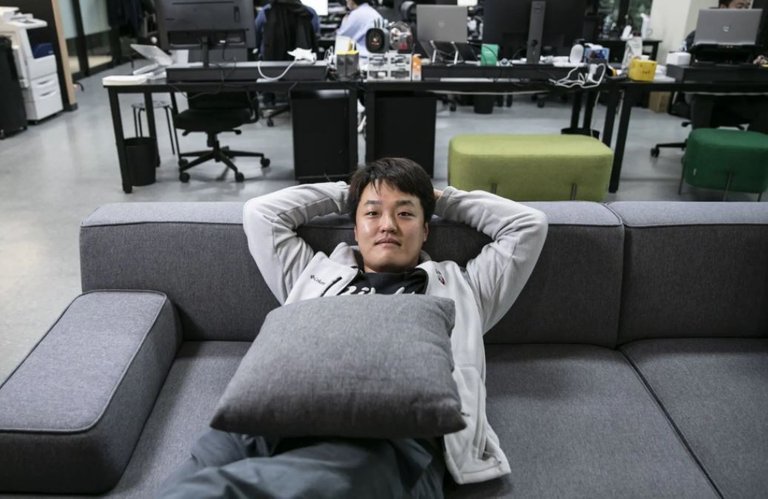 Image Source
Do Kwon the Brash CEO
Do Kwon was well known for his brash behaviour quite often trolling criticism with many pointing to the projects weaknesses and Do Kwon brushing them off with attacks.
In recent statements just before the collapse Do Kwon made comments such as "I don't debate the poor" and as Luna and its algorithmically pegged stable coin UST began to collapse he Tweeted I love Chaos.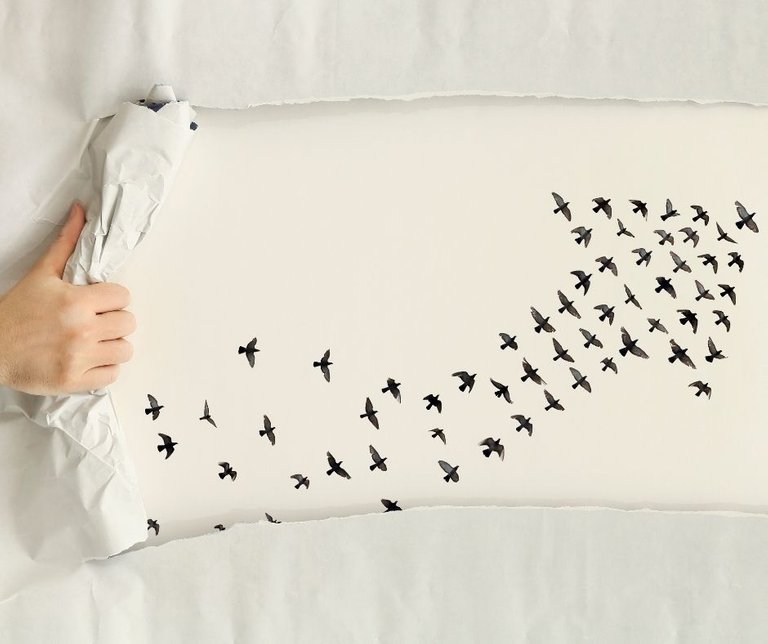 Do Kwon announces the way forward
Do Kwon recently shared his proposal that explains what and how the future of Luna will look like with the fork creating Terra and dumping the algorithmic stable coin UST. However, Luna in its former form will continue to be around called Luna Classic - LUNC.
Yes, there will be compensation paid to former holders however you will need to wait for payment as it will all be provided as locked with a large chunk of it requiring 2 and 4 year vesting periods. So this could turn out to be good, set and forget.
Full details of the token distribution:
Token Distribution
Community pool: 25%
Controlled by staked governance
10% earmarked for developers
Pre-attack LUNA holders: 35%
All bonded / unbonded Luna, minus TFL at "Pre-attack" snapshot; staking derivatives included
For wallets with < 1M Luna: 1 year cliff, 2 year vesting thereafter
For wallets with > 1M Luna: 1 year cliff, 4 year vesting thereafter
Pre-attack aUST holders: 10%
500K whale cap - covers up to 99.7% of all holders but only 26.72% of aUST
15% unlocked at genesis; 85% vested over 2 years thereafter with 6 month cliff
Post-attack LUNA holders: 10%
Staking derivatives included
15% unlocked at genesis; 85% vested over 2 years thereafter with 6 month cliff
Post-attack UST holders: 20%
15% unlocked at genesis; 85% vested over 2 years thereafter with 6 month cliff
Definitions:
"Pre-attack" snapshot to be taken at at Terra Classic block 7544915 (2022.05.07 23:00:04+08:00)
"Post-attack" snapshot to be taken at Terra Classic block 7790000 (2022.05.27 03:59:51+08:00)
All tokens locked or vesting are staked at genesis, and must be unbonded to become liquid.
As Do Kwon announces his way forward South Korean Authorities announced they will be investigating TerraForm Labs and have already requested transactions from leading exchanges.
Despite TerraForm Labs crash from the heavens they still have funds to pick up and start again. It isn't the first time a crypto project has flatlined and was reborn, will TerraForm Labs do it or has everyone lost trust?
Image sources provided supplemented by Canva Pro. This is not financial advice and readers are advised to undertake their own research or seek professional financial services
Posted Using LeoFinance Beta
---
---