Business design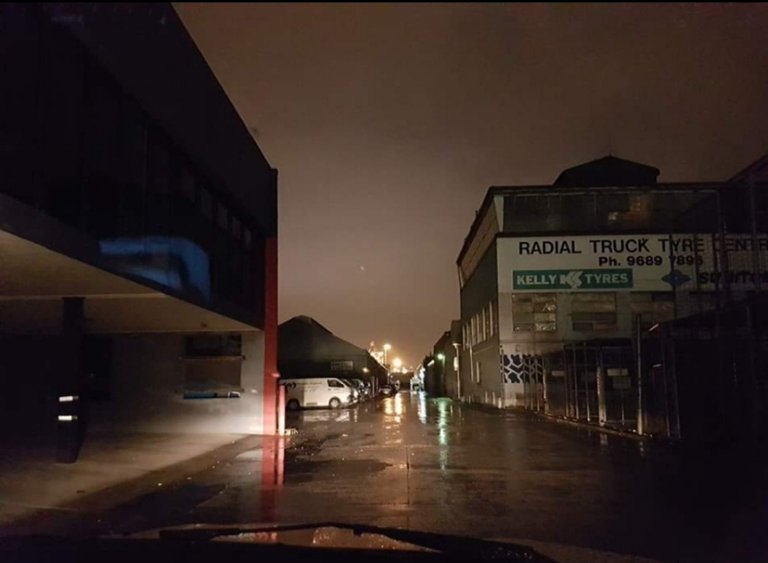 I might have used these images a few years ago apologies if I'm reusing images
Prior to COVID19 we started to see the rise in boutique breweries on the rise and I for one found them quite interesting in how they established their businesses and designed their layouts to not only brew alcohol but to also act as a bar. It's quite an interesting set up and helped these micro breweries not only focus on their business but to attract new customers. Unfortunately COVID has prevented alot of the gatherings and dining in so I wanted to share some of the images and walk you through the design.
Located down an ally amongst factories is Hop Nation, from the outside it just looks like a dark and dingy ally with not much going on.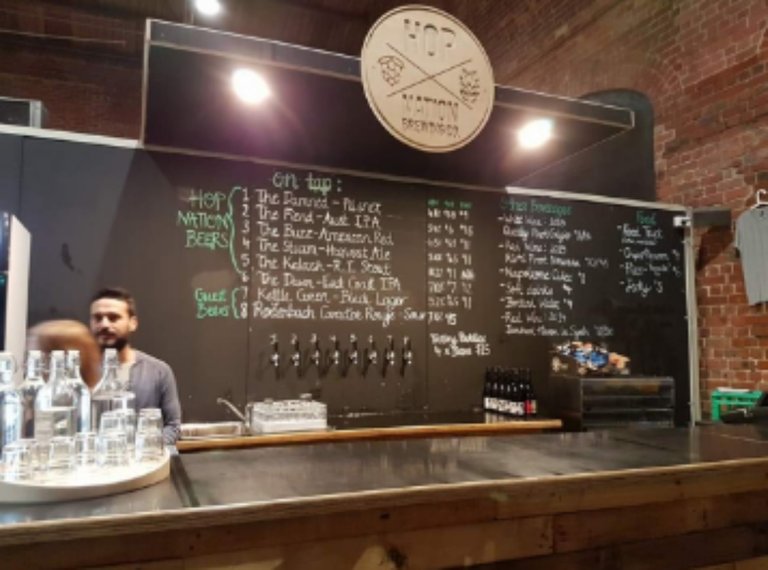 As you walk in through the large roller door into what appears to be a factory you stumble across a bat with a small front seating area. If you're looking for food you're not going to like this kind of business as there is no kitchen. But fortunately they often had food vans attend which would park out the front aligning with the roller door.
There's not much in the design of this bar rather more practicality which enables free flowing beer from the tanks behind it straight to your cup.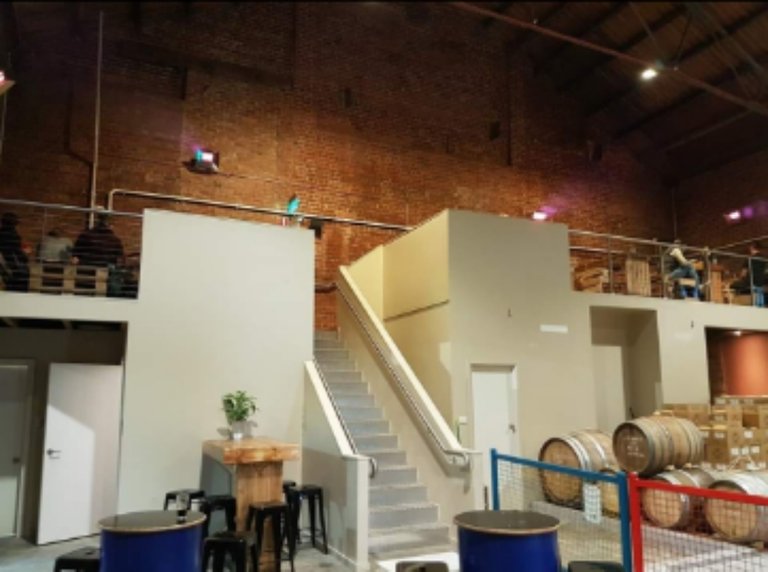 The thing that made me want to share this post with you was how the brewery merged a functioning factory into also becoming a bar. With breweries requiring large tanks and equipment to ferment and produce the beer there isn't much room left for, well patrons.
But as much of the equipment is on the ground this crafty business used the space above that is vacant by building a stair case and a platform that goes ontop of much of its storage containers.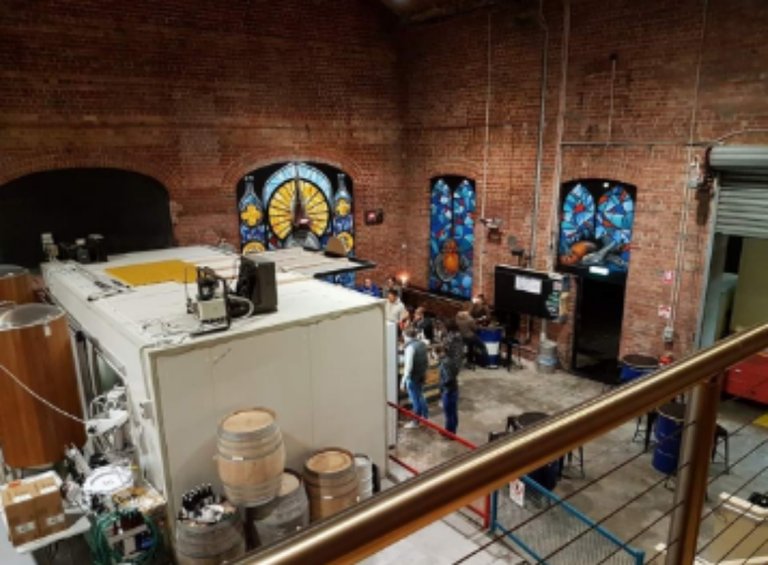 Looking down and across to the bar from the top of their seating area you can see that there really isn't much space from the point of entry to the bar. There is a few seats but most of the room is standing only.
The design layout Hop Nation decided to implement provided them the ability to ensure their production of alcohol continues without disruptions while also building a client base.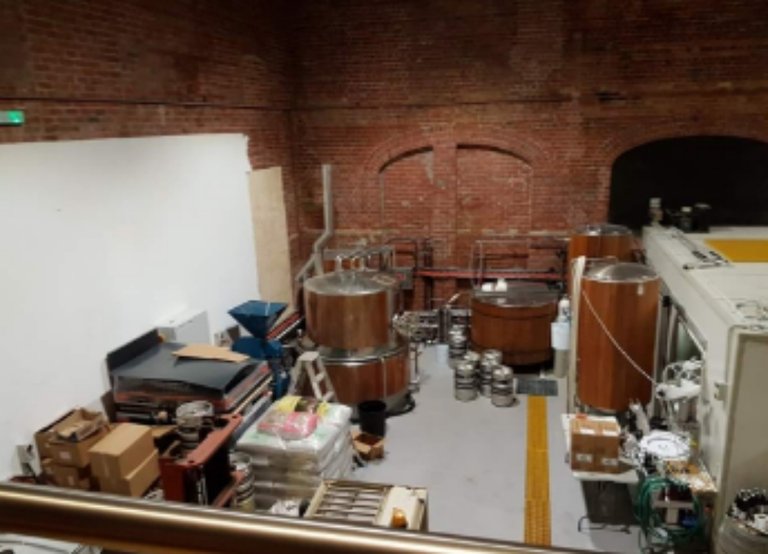 Looking over my shoulder and to the back where all the magic of alcohol making is done, you can see there is no floor space to enable seating or accommodate patrons. So the only option that the boutique brewery had was to go up.
It's a really smart business idea and works on a few fronts where people can come in to see how your product is made enabling transparency. Having all the businesses variations of beer on tap also enables patrons to try a larger variety of different blends until they find one that they enjoy. This than doubles as some what of a marketing strategy and it works well, I know I for one tried several different varieties. I had to hold back trying more as I was driving and didn't want to end up with a DUI.
I wanted to ask the group if you have come across any other businesses that have a similar style in how they utilise their production facility to also incorporate a store. Noting that many have show rooms to show case their work and I believe with alcohol this is still a very new movement which bypasses the typical alcohol store that just lines shelves with a plathora of different types of alcohol and the customer chooses one.
I have found myself in spots of confusion at times when wanting to shift to a new beer but unable to select one because I have no one to talk to or any method of trying new beers.
---
---