Increase your curation rewards with Hive Vote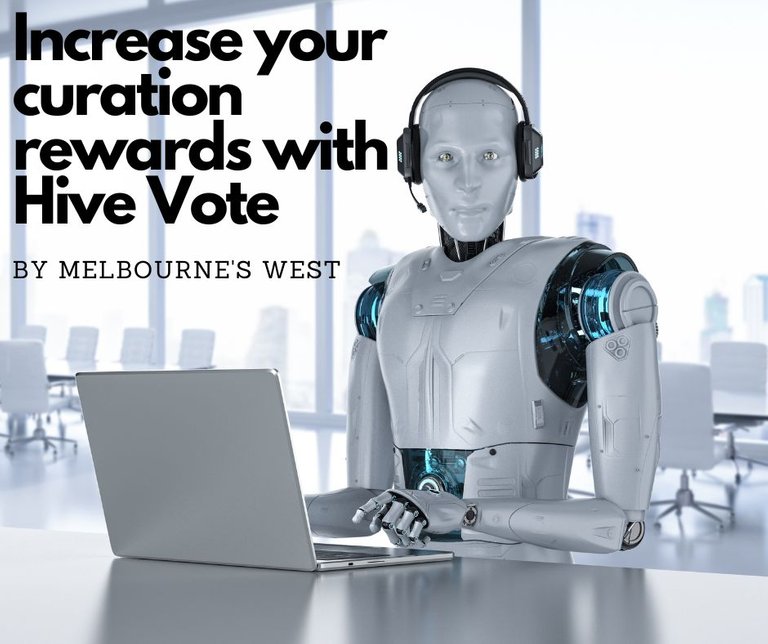 Increase your curation rewards with Hive Vote
Good morning Lions and welcome to the start of another wonderful week. This weekend is the Queens birthday long weekend and I don't believe it's the current Queen Elizabeth's birthday but perhaps her mothers which we just haven't gotten around changing the date. Either way it's a great excuse not to go to work :)
Today we are focusing on the automated service that will provide you with the best returns on curation if you're struggling to upvote or can't be bothered with it. Or perhaps there is a certain community you would like to support and upvote their curation account.
Or perhaps you have a few great authors that you like to support and don't want to miss a post. If that sounds like you than Hive.Vote is what you need.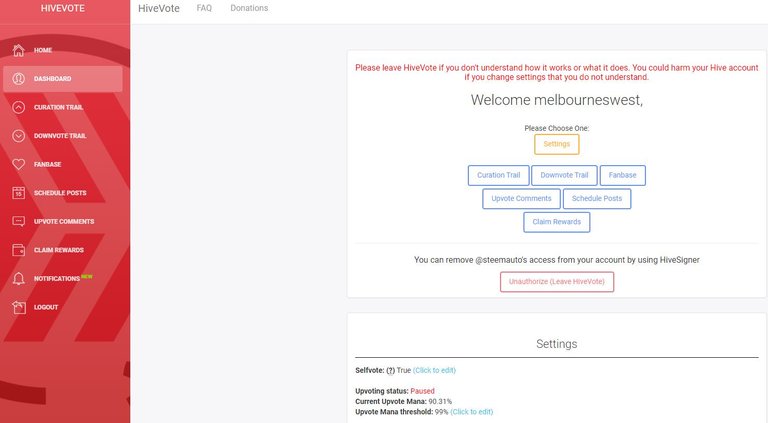 image source
How to use Hive Vote
Once you log in the service is pretty self explanatory and you can undertake a number of actions from following single users or following upvote and downvote trails.
To join a curation trail all you need to do is click on the curation tab and either create a curation trail or join one that is already active. You can see the most popular curation trails with the most amount of followers in the popular section.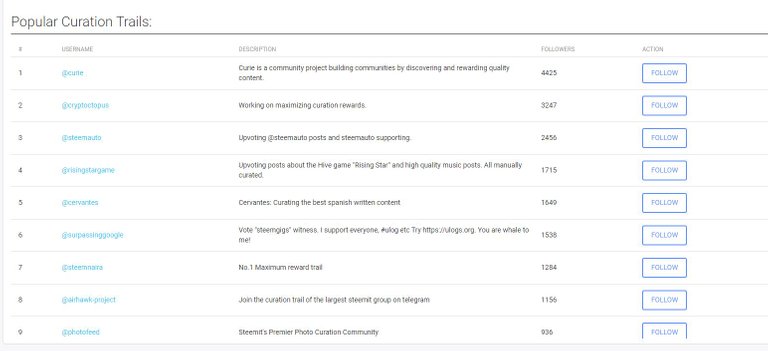 Image Source
Once you have selected the trail you want to follow you will need to establish your settings such has weight of vote and at what power level to vote at and what not to exceed.
This ensures your account doesn't use all your Hive power and you can sustain a healthy power level. I would recommend setting 25% of your weight and for the other settings I have the bot come into play at 99% and not exceed that.
That ensures every time my power level reaches 99% it will vote on one of the trails.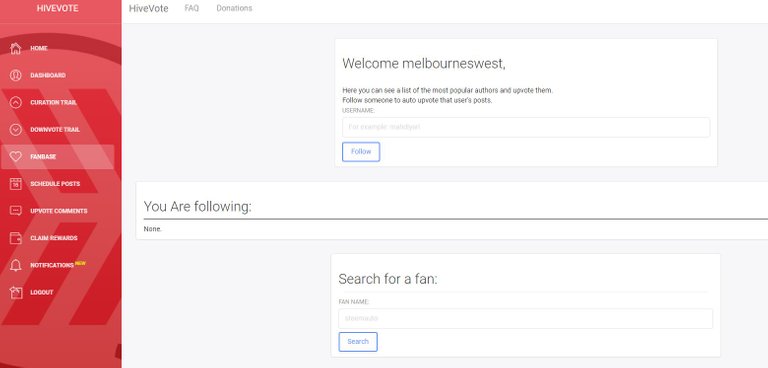 Image Source
Fan Base
Alternatively you can establish a fan base and what this setting is enables you to upvote your favourite content creators as soon as they post with the ability to set time delays i.e. 10 minutes after they post.
You can also join downvote trails and help secure the network from scams and other milking activities.
Does it work?
If you're new to hive or perhaps not across how to upvote to maximise your earning potential then Hive Vote is for you. It will enable you to take more control of your account, maximise returns and ensure you're getting the best deal.
I went from earning 3% curation rewards from not knowing when to vote to earning at times 10% as my account follows a few curation accounts.
Do you use Hive Vote? what do you think about it? let me know in the comments section below
Image sources provided supplemented with Canva Pro. This is not financial advice and readers are adised to undertake their own research or seek professional financial services
Posted Using LeoFinance Beta
---
---