Mid Summer Blues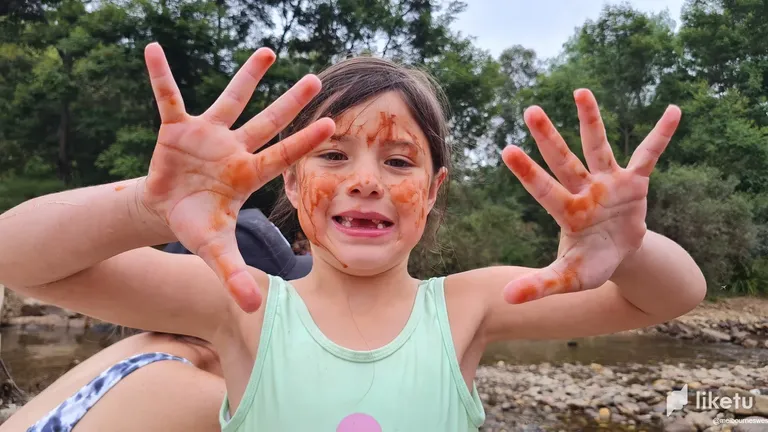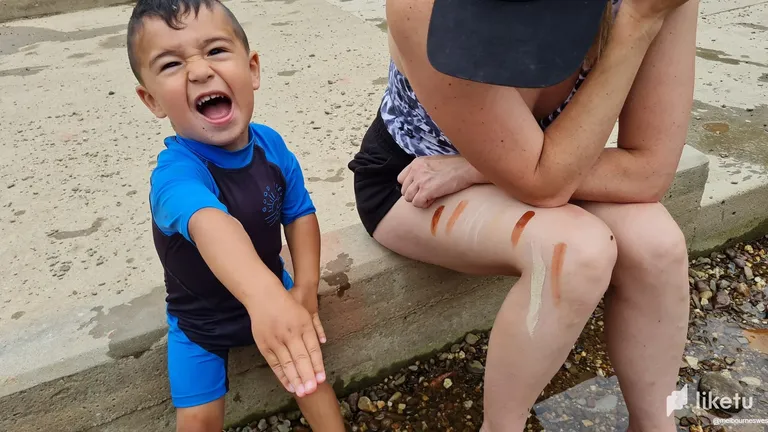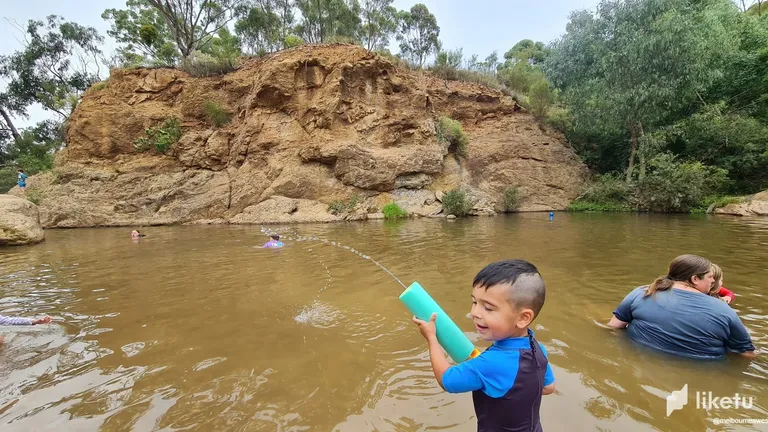 While we fast approach February it also brings in the stark realisation that summer is fast approaching it's end. While this year the weather hasn't been as hot as it normally is we still had a number of opportunities to head down to the beach and River.
With a might 36 Degrees this past saturday my kids were keen on getting back to their new favourite location to jump off the boulder into the water. Unfortunately the weather was pretty nippy over the past week so the water didn't have an opportunity to warm up, meaning the river was quite...... cold.
Kid's weren't too keen to jump in fully but we still had a bit of fun splashing about and firing our water guns trying to hit the other side of the river bank, to lil blokes much happiness.
We had some fun with Ochre which is a naturally occuring paint in our river stones and often used for tribal and cultural practices so it was a good learning experience for the kids.
Although Summer doesn't officialy end until March Feb tends to be fruitful for a few more days and by March things have already started to die down and we prepare for the winter which is Salami season! Can't wait for that one.
---
For the best experience view this post on Liketu
---
---