SEC Sues Do Kwon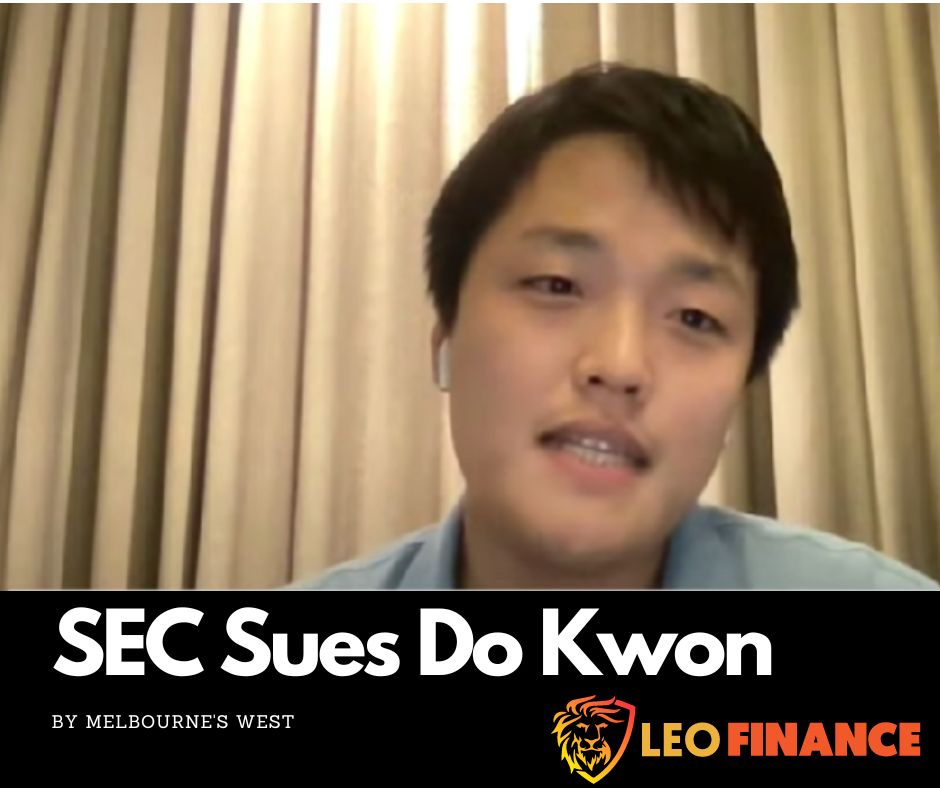 Image sourced YouTube Terra Form Labs
SEC Sues Do Kwon
The heat is on for Do Kwon the creator of Luna who is now one of the most wanted men on the planet for defrauding investors of Billions of losses and it's not just an easy run of the mill case where he rug pulled. In a statement made by U.S Securities & Exchange Commission Do Kwon mislead investors by providing false information in order to build trust.
What makes this information that has come to light worse is that it was picked up and commonly reported by Crypto media. DeCrypt reported that Luna was partnered with CHAI a popular Korean payment application. But as the SEC move's in it is alleging the partnership never occurred.
DeCrypt wasn't the only one to be fooled by the elaborate fraud, in fact we were all duped in believing it and the lack of a public statement denouncing the partnership led everyone to believe it was truthful.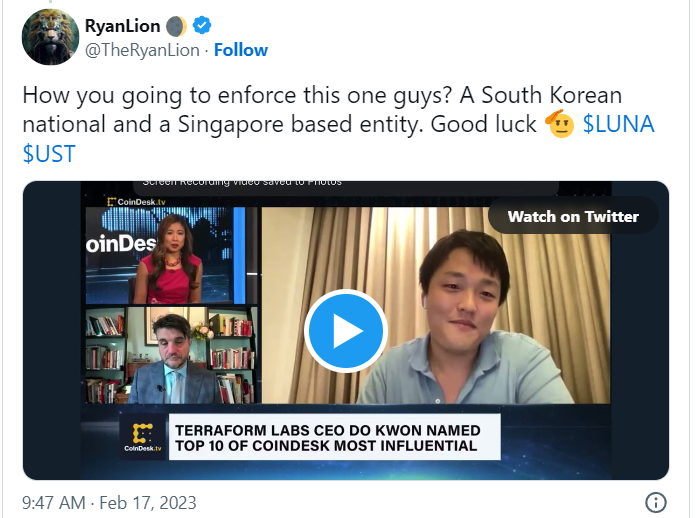 image source
Hi Hopes on Finding Do Kwon
Many are sitting on the fence that the US will be able to do anything about the crime given Do Kwon is a South Korean national and as is his entity and while the US doesn't have jurisdiction over the company it is gaining ground with red notices placed on Interpole.
The whole world is not on notice in the hopes that any police officer will make an arrest on Do Kwon so he can be brought to justice for deception and fraud with the deception charges relating to his constant promotion that his token "Will" continue to rise in price.
Do kwon's Likely whereabouts
Things get a lot more complicated with Do Kwon's latest whereabouts likely to be Serbia where he has allegedly sold $US100 million worth of Bitcoin into Cash.
South Korea is in a spot of bother as it doesn't currently hold an agreement with Serbia for extradition so it is unlikely South Korea will have the ability to bring Do Kwon to justice.
But as mentioned in the linked article now that the US is joining the fight this might be the leverage South Korea needs to get action from Serbia.
So what's the likely outcome for investors who lost billions? unlikely to receive any form of compensation but we can all feel better knowing that Do Kwon may sometime in the future be held to account.
Image sources provided supplemented by Canva Pro Subscription. This is not financial advice and readers are advised to undertake their own research or seek professional financial services.
Posted Using LeoFinance Beta
---
---