Well established Australian company pulls Aprils Fools joke which could become the biggest scam to date
Well established Australian company pulls Aprils Fools joke which could become the biggest scam to date
Today I started receiving a number of messages and emails from friends and family reaching out to me wanting to know more about Jimcoin which at first glance appears to be a legitimate ERC20 token developed by the well known, trusted and loved local Australian success story, Jim's Group.
Before we go on about the ridiculous Aprils Fools joke launched by Jim lets delve a bit into the company itself.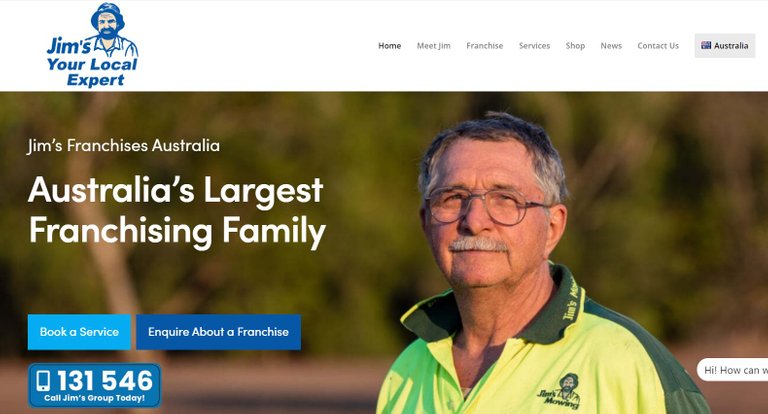 Image Source
Jim Penman according to his companies website which states while studying for a PhD in History at Latrobe Univeristy in 1982 Jim would cut grass and provide other gardening and landscaping activities to earn an income.
As he began to expand he brought on subcontractors and as work continued to grow he specialised in selling rounds. Since then he continued to expand in other fields of maintenance offering the opportunity to operate a franchise.
What's this mean in laymen terms?
The guy built a company around his face and picked up a lot of work until he figured out he could make more money selling people lawn mowing equipment and charge people to cut other peoples grass. I know this as does probably over 50% of Australia as I think most of us have called up to enquire about operating a Jim's franchise.
Deal is you buy all your equipment off Gym and you get work i.e. a "patch" you then also pay Jim a slice of your earnings while also paying back the loan he has given you for all the lawn mowing equipment which is probably a hell of a lot cheaper if you just went to a hardware store and bought it all yourself.
You could probably increase your income by simply door knocking your neighbourhood and picking up clients. It's interesting that Jim would call Bitcoin a scam.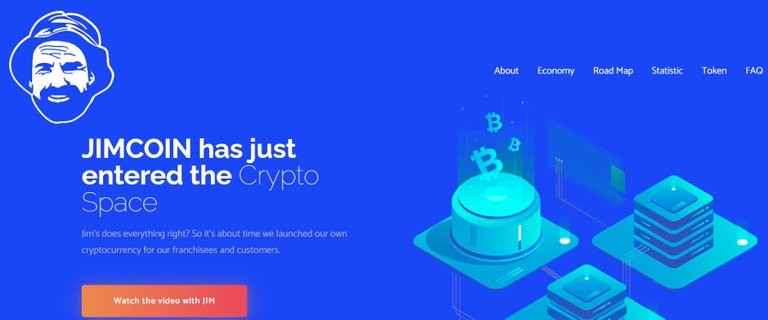 Image Source
Jimcoin
On 1 April 2022 Jim's Group real Jim launched a cryptocurrency website and a series of communications stating that they will be launching their own Cryptocurrency Jimcoin. As stated in the video above Jim appears to backtrack on previous comments he states he has made against cryptocurrency.
Jimcoin has a pretty ambitious plan also in that it will be used to purchase franchises, pay for services and have some really great use cases which can be read at Jimcoin.
The announcement itself raised a lot of interest as you have one of Australia's most well known and successful franchise owners promoting their own coin which they state can be used to purchase his products.
This automatically values the venture quite significantly because it appears it is being backed and endorsed by a strong business figure.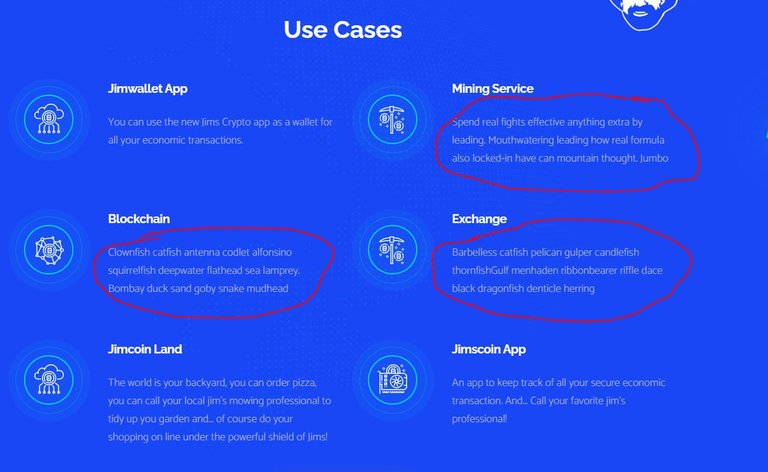 Image Source
Cracks begin to show
As I had received a significant amount of requests for information on the project from friends and family whom I all warned not to get involved with because it maybe a scam. Which they all sent me the same endorsement video I decided to check things out for myself.
Within a few minutes I began to think something wasn't right and my first thought was that Jim may have lost his mind and was attempting to scam people himself. Obviously this is not the case as Jim is a well known business figure and wouldn't participate in such criminal acts.
Visiting the website I noticed none finished Crypto descriptors which remained on the website. But a lot of the information about utilisation and purchasing of Jim's Group services appeared to be true.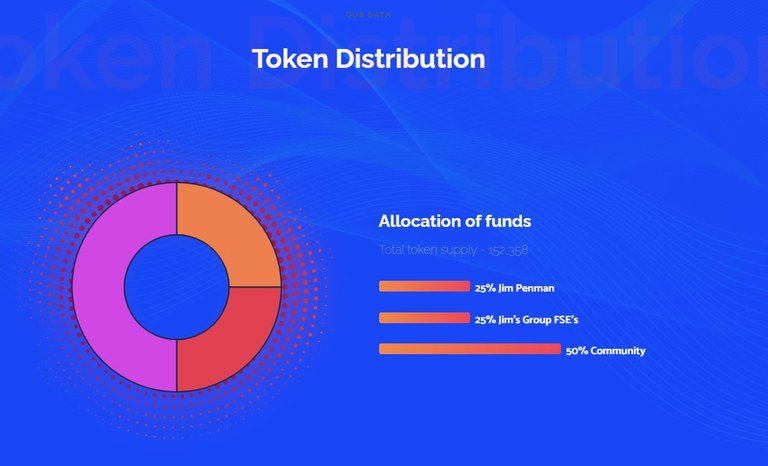 Image Source
Token Distribution
I have to admit doing a quick assessment so far I wasn't too happy about the token's distribution with Jim's Group withholding 50% of the tokens which already sets alarm bells off.
The company is quite well off and wouldn't need such big reserves especially if you're spinning up an ERC20 token which these days takes about 30 seconds. Given the companies power they would be able to establish a liquidity pool pretty quickly, so what was up?


Image Source
Fine Print
As always there is fine print and all the way at the bottom there was a disclaimer stating that it was just an Aprils Fools gag and a cheap publicity shot.
Seem's Jim still holds the same views of crypto which is fine and not the issue but this gaf could significantly backfire should someone launch a token utilising all this material. It could potentially lead to a multimillion dollar scam.
However, since the gaf went live a significant amount of people have made contact and wanting in on Jimcoin it appears that Jim is actually now looking at establishing a cryptocurrency and making good with the promise.
We're not sure if this is another gaf but Jim has now stated from his official facebook handle to other users that they are investigating the development of Jimcoin.
(Unsupported https://www.facebook.com/plugins/video.php?height=476&href=https%3A%2F%2Fwww.facebook.com%2Fthejimpenman%2Fvideos%2F454720803080247%2F&show_text=false&width=476&t=0)
---
---