A back yard meander
As I write this we have strong thunderstorms moving into the area. The National Weather Service has issued a tornado watch. A watch means that conditions are right for a tornado to develop. If one is confirmed they will issue a tornado warning and sirens will go off. And I will be wishing I had a basement!
But earlier this week we had one day with blue skies and sunshine and I went out to take some photos around the yard.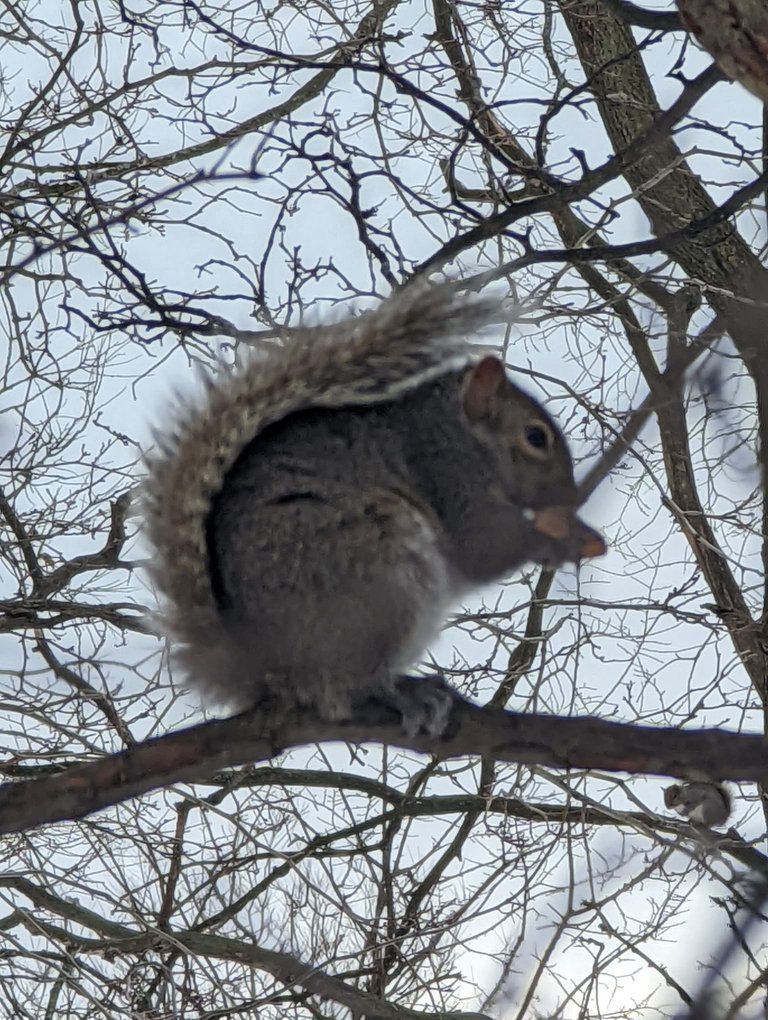 Two squirrels!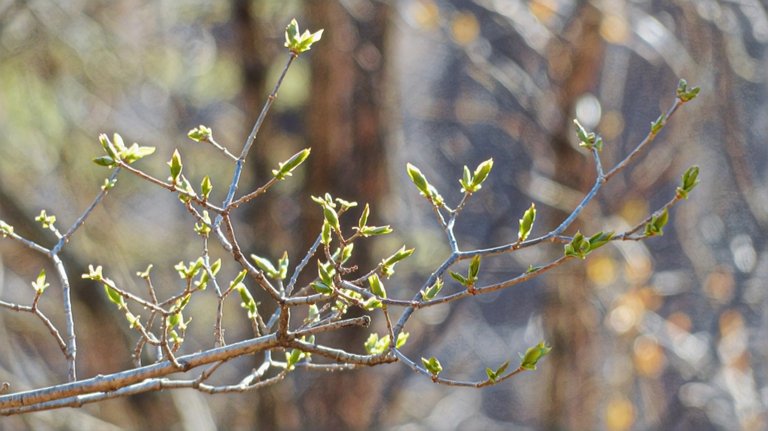 new baby leaves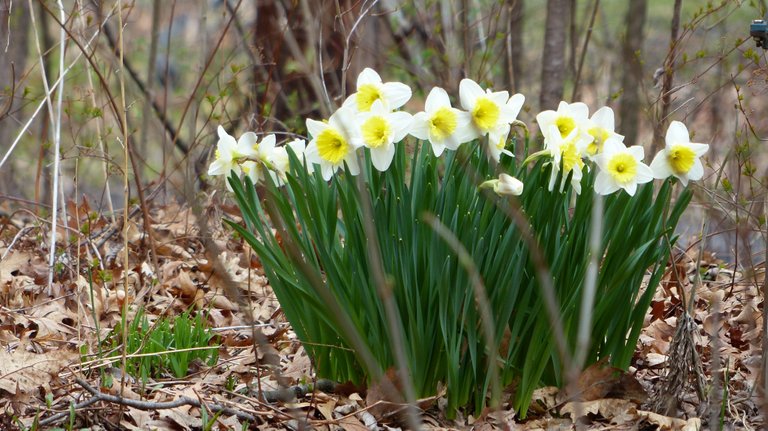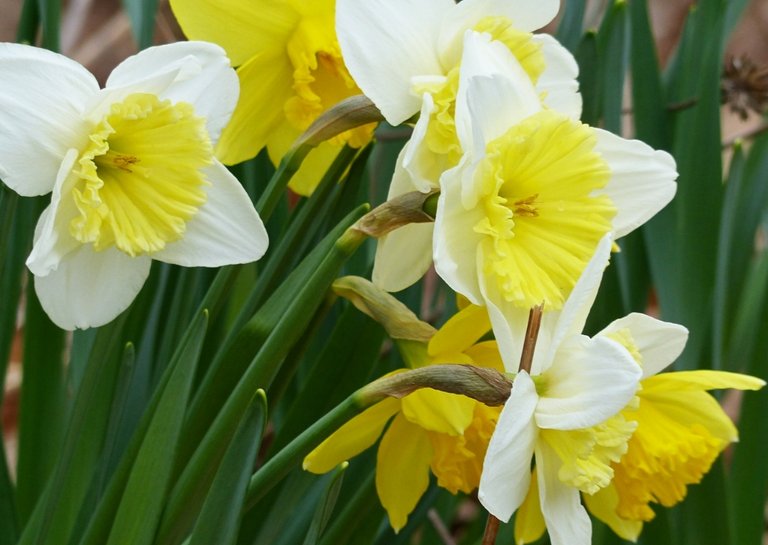 Many years ago I planted 150 daffodil bulbs around my yard and they reliably come up each spring to help me celebrate the end of winter.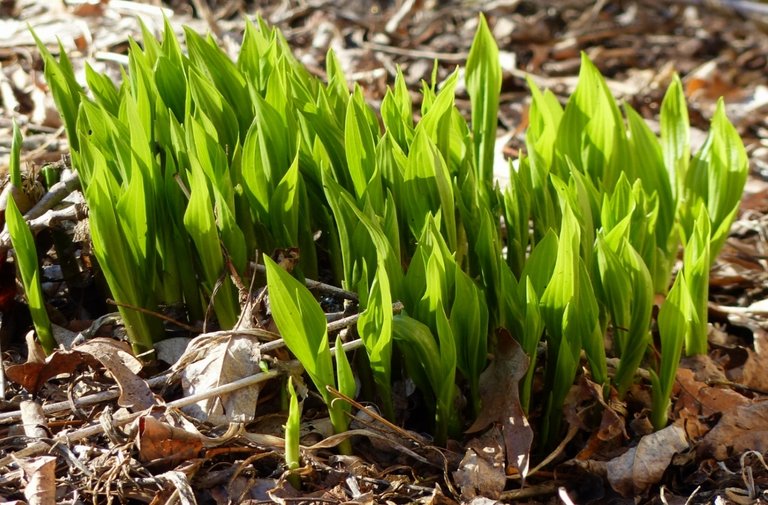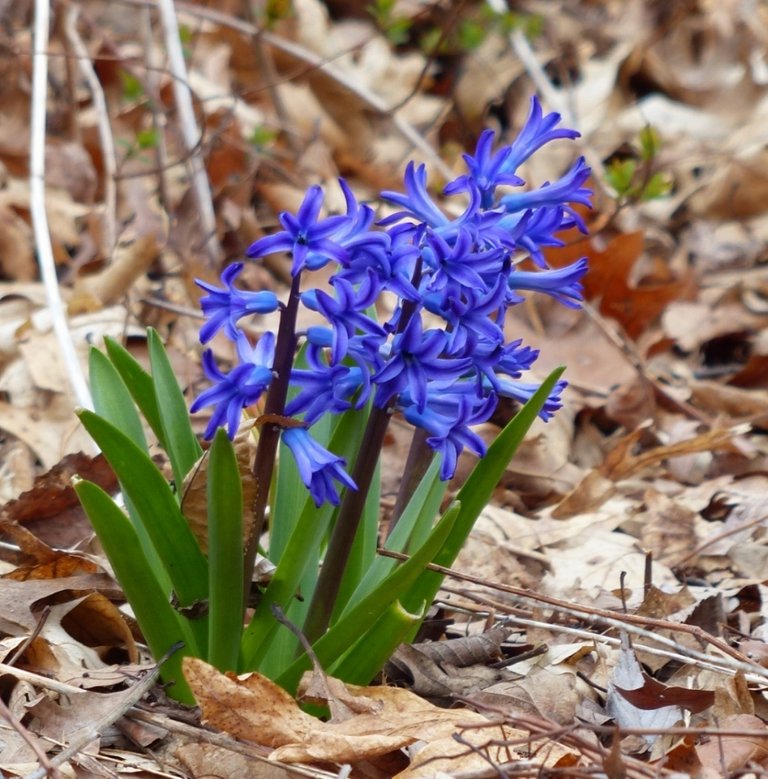 hostas and hyacinths
And to finish the tour, one lone crow watching me take photos!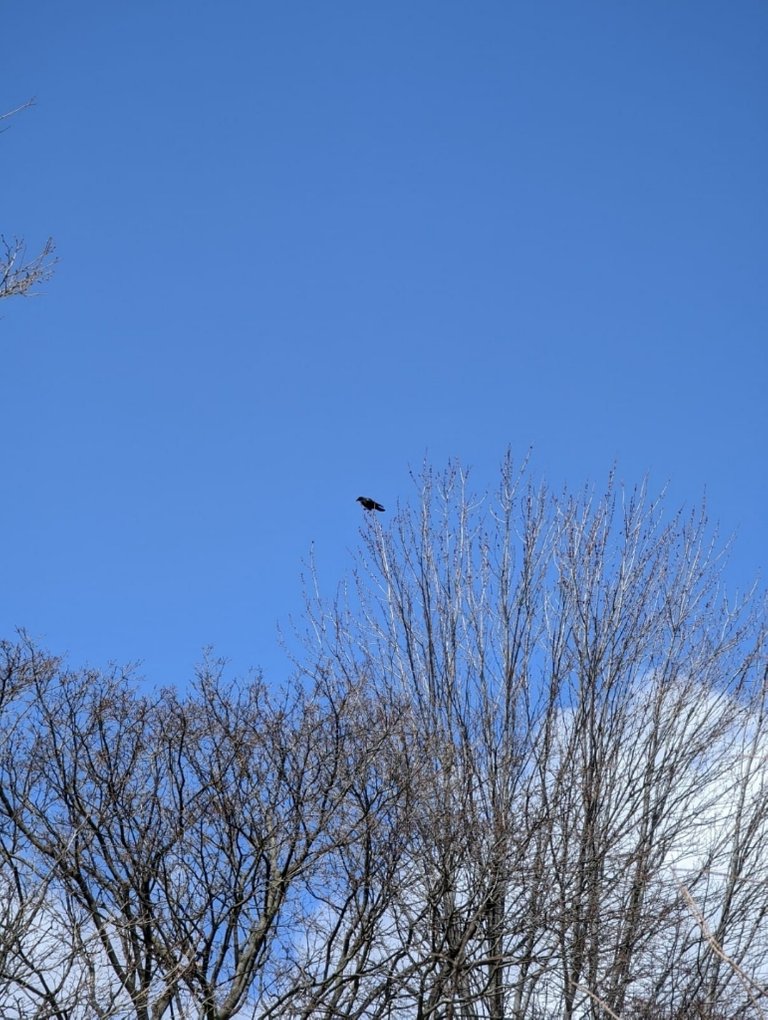 10% of this posts rewards go to Ladies of Hive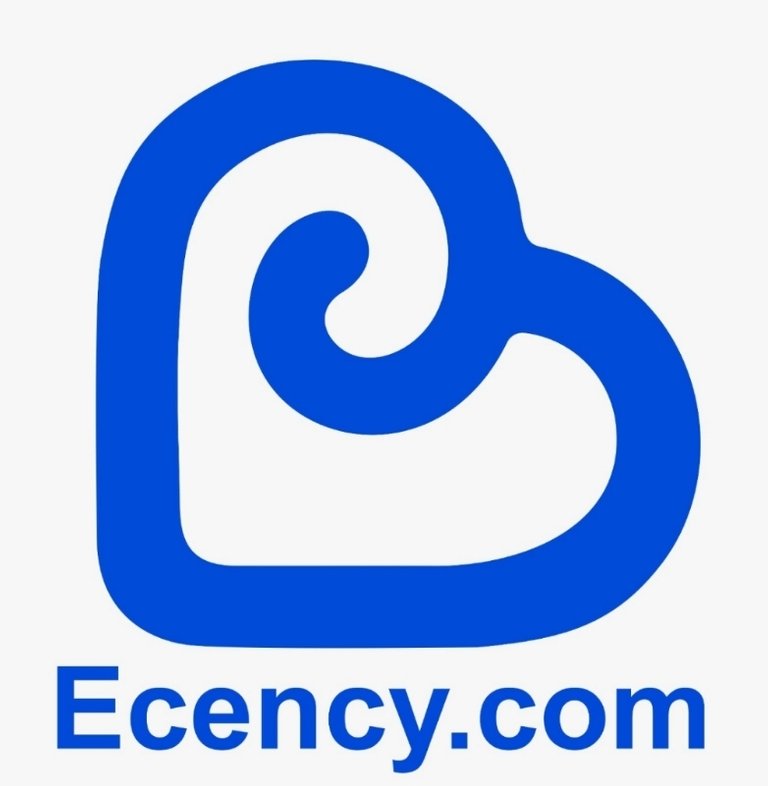 ---
---