In the backyard.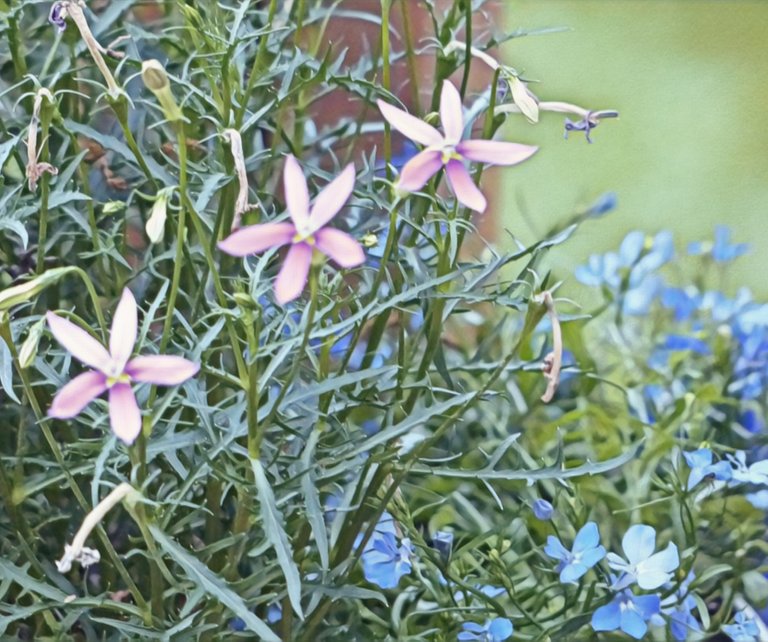 It has been the 3rd hottest start into June on record. Temperatures have gone above 90F/32C and it's been giving my old air conditioner a workout. It's most enjoyable being outdoors in the early morning and that is when the birds seem to be most active, too.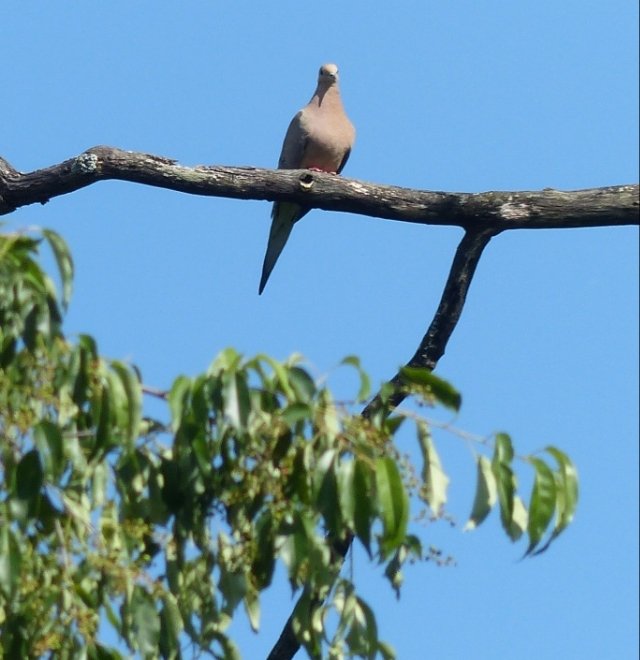 Mourning dove
It is one of the most plentiful and widespread of all North American birds. Millions of birds are shot annually in the U.S. for sport, . Its a good thing that one pair of doves may raise up to six broods of young in a single year.

Rose-breasted Grosbeak
The colorful male Rose-breasted Grosbeaks take a turn sitting on the eggs for several hours during the day. The female incubates during the rest of the day and all night long.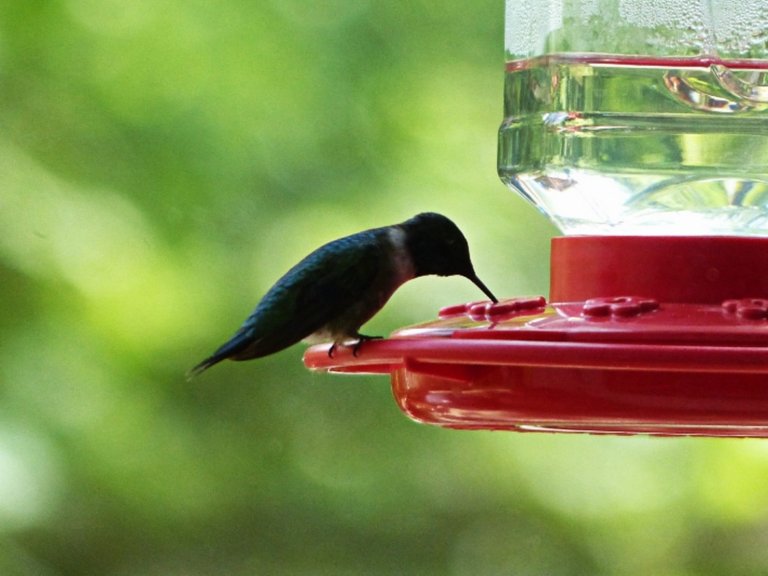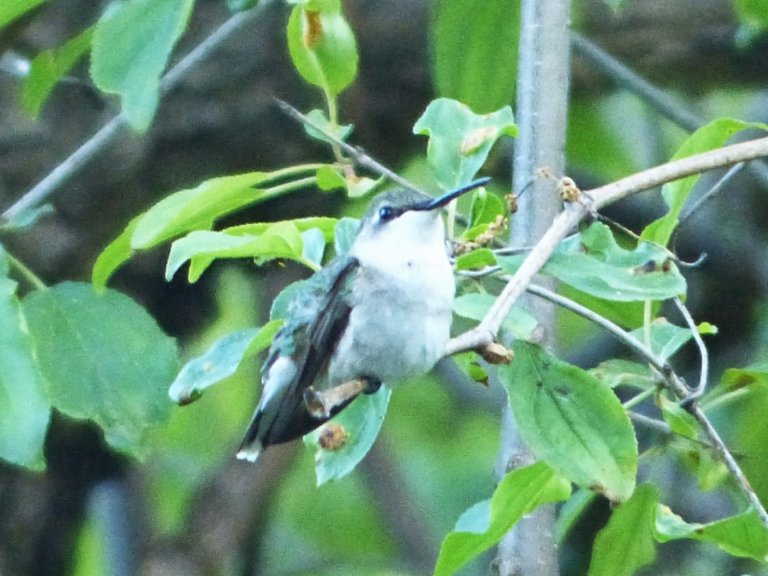 Ruby-throated Hummingbird
Ruby-throated Hummingbird is eastern North America's only hummingbird.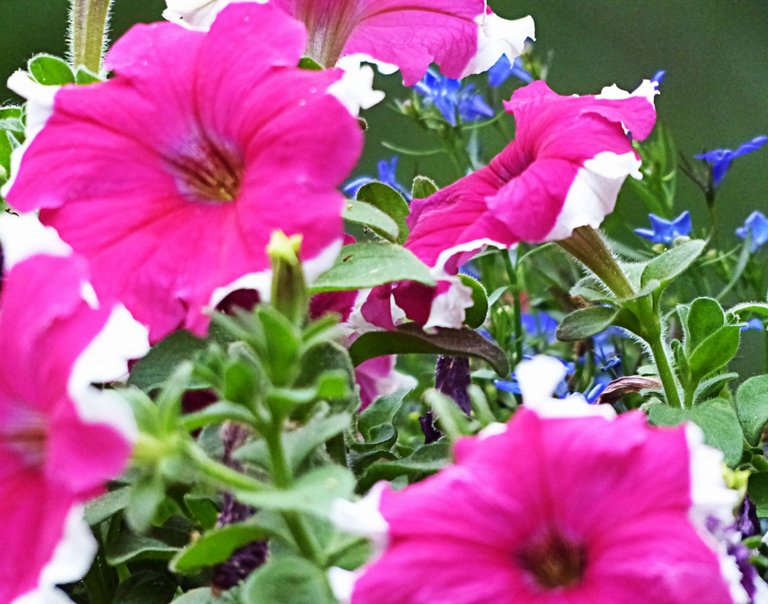 I've been keeping all my potted plants well watered, but a few of them are showing signs of stress. Annuals have become expensive, and I am crossing my fingers that I can keep them alive. We need rain badly.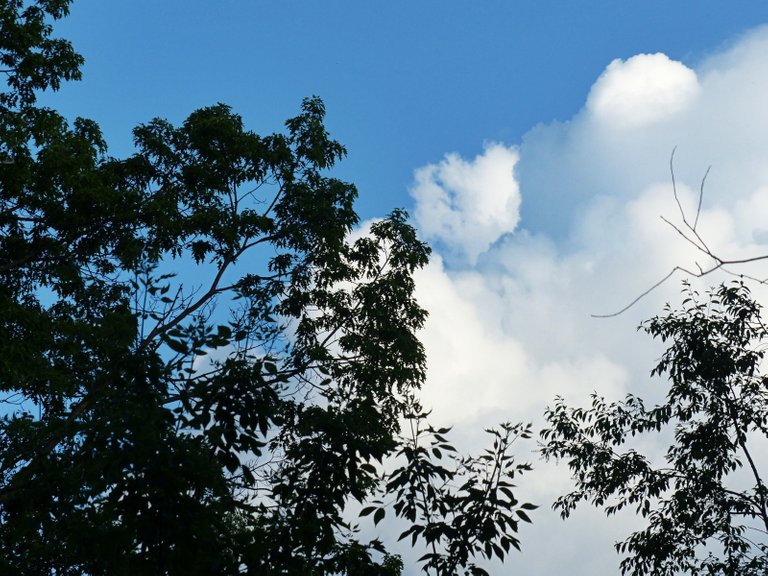 Remember to set beneficiaries to show your support for the contests and communities that you enjoy.

All comments written on my posts, and any posts in Feathered Friends, Shadow Hunters, and Ladies of Hive Community posts receive staked ARCHON tokens.




Make a shadowy guess in the contest hosted by @eolianpariah!
When you are out Shadow Hunting, remember to go Reflection Hunting and enter @annephilbrick 's contest, too!

image by @brittandjosie


Partnered with ARCHON
Comment and earn tokens!
Supported by @pixresteemer

Sponsored by Ecency
Supported by OCD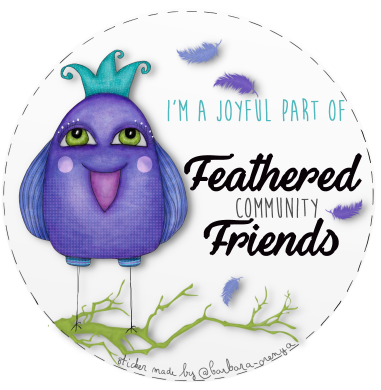 by @barbara-orenya
Join the FEATHER FRIENDS Community

Enter the Show Me A Photo contest by @nelinoeva

Partnered with ARCHON
Comment and earn tokens!

Supported by Ecency

Supported by OCD





Partnered with ARCHON


Comment and earn tokens!

---
---