Winter's last blast?
We can only hope that old man winter is leaving town and that Springtime will be arriving now! I do love seeing the tree branches covered in a layer of white, especially at this time of year when I know that it will be melting very soon!
All images in this post are color photos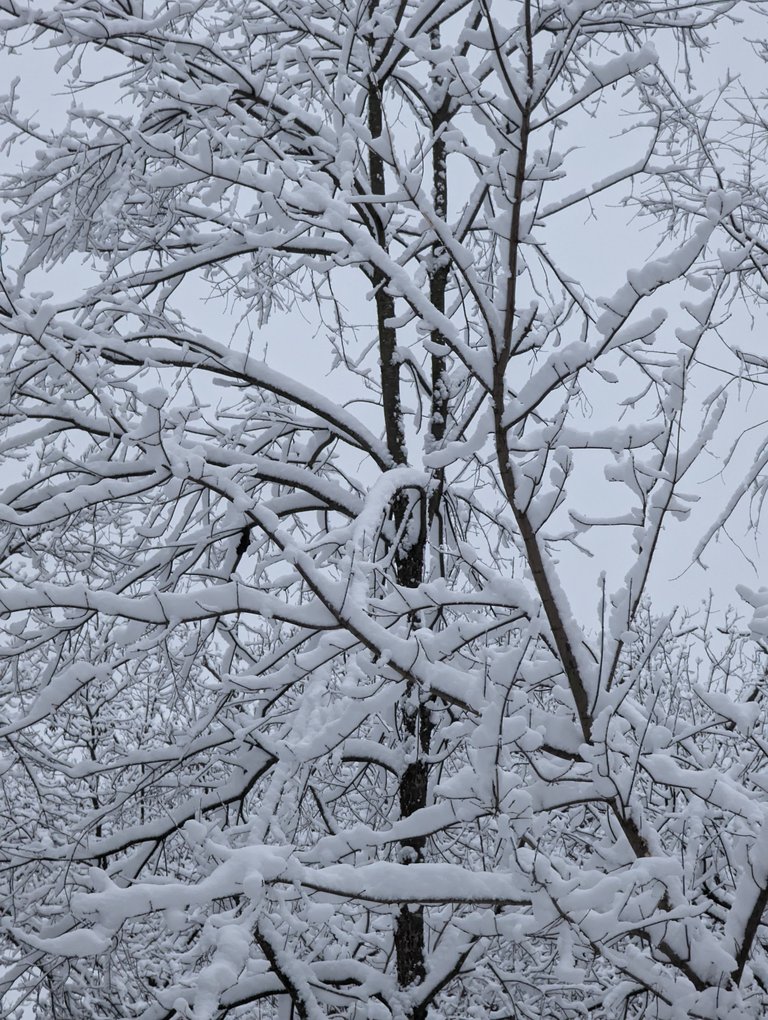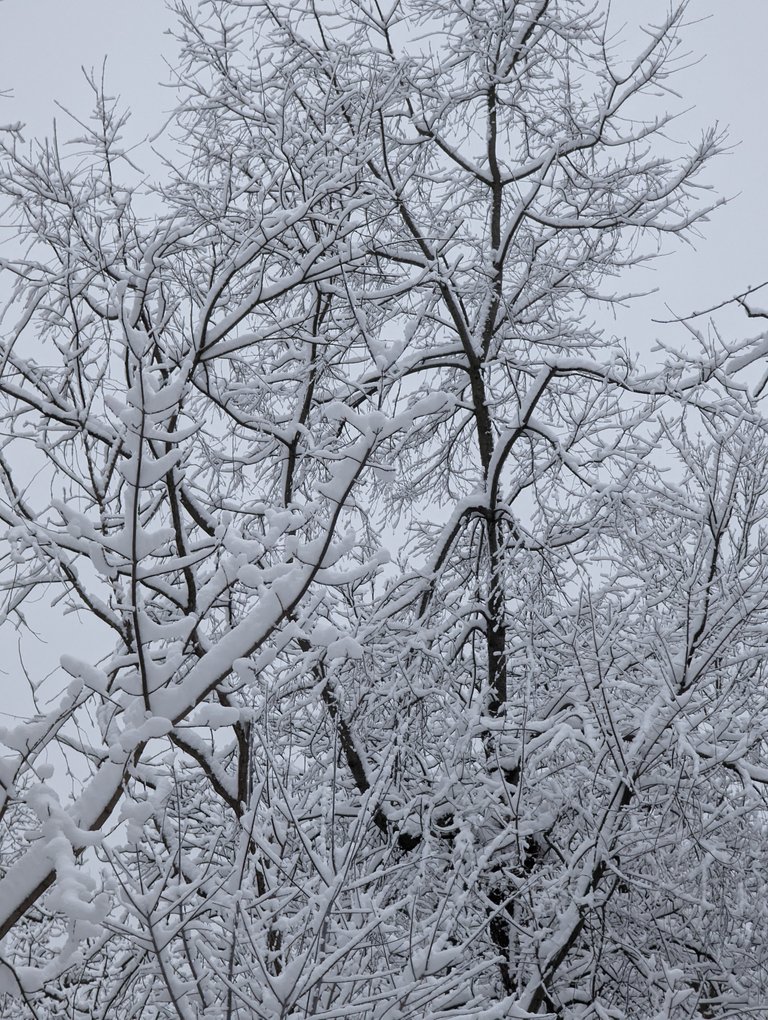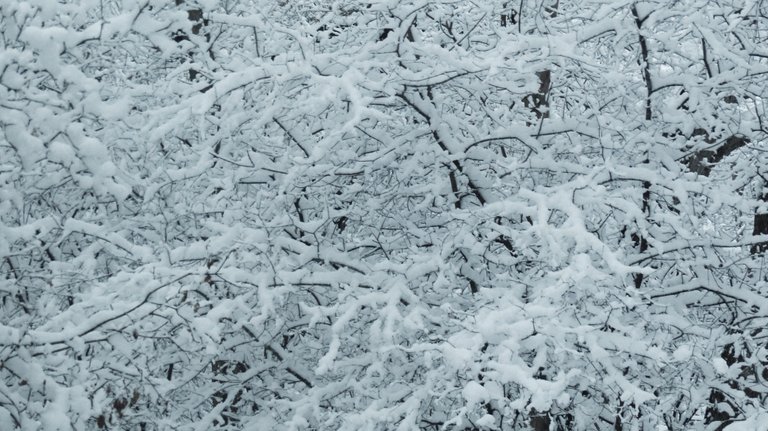 I have always lived in a part of the world with 4 distinctly different seasons. There is much to be appreciated about the quiet beauty of winter, but living in a black and white world does grow tedious after a while!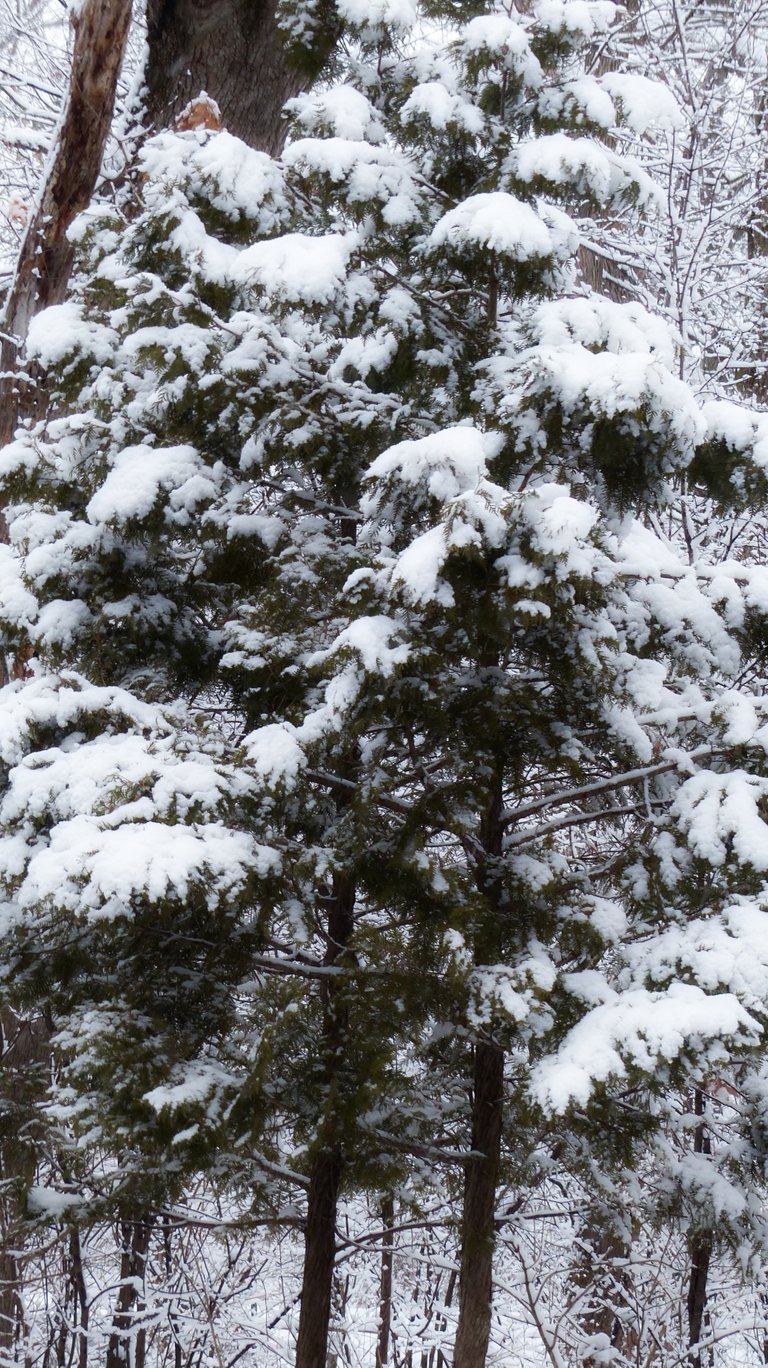 I can find a spot of color down by the spring, where the watercress stays green most of the winter.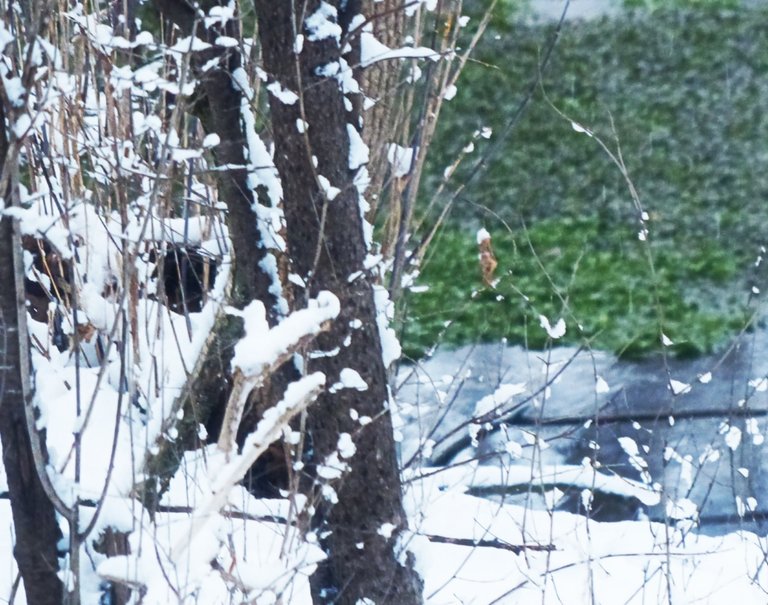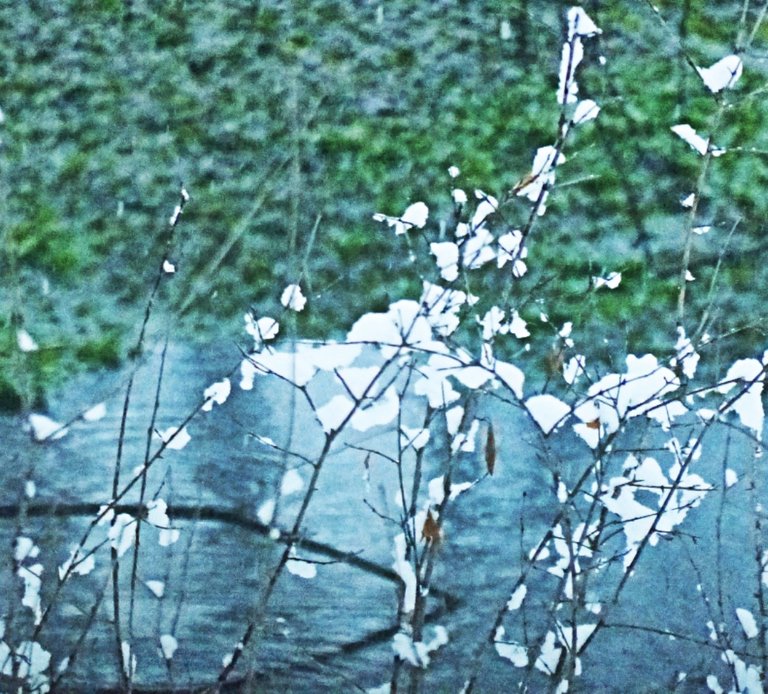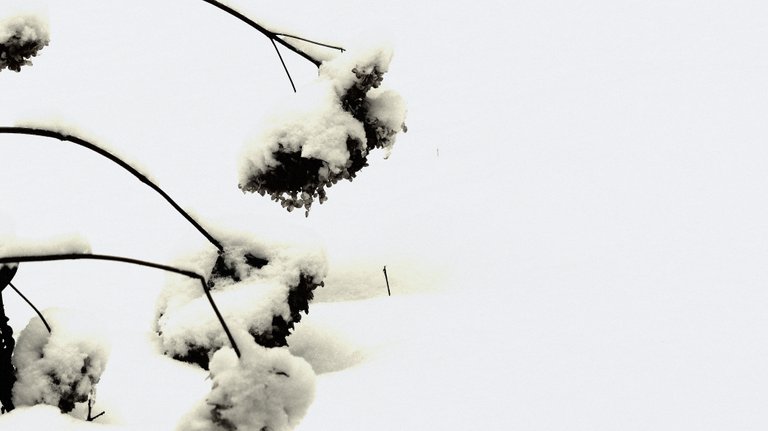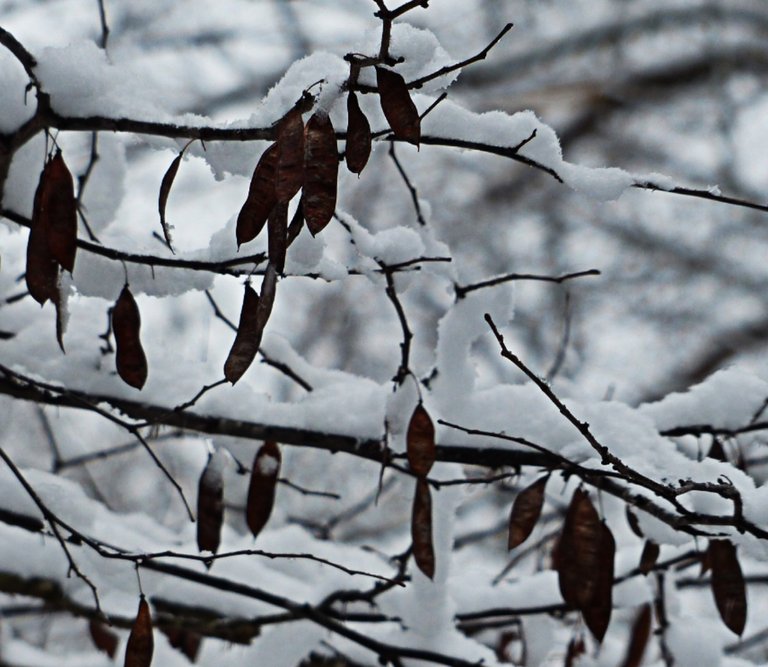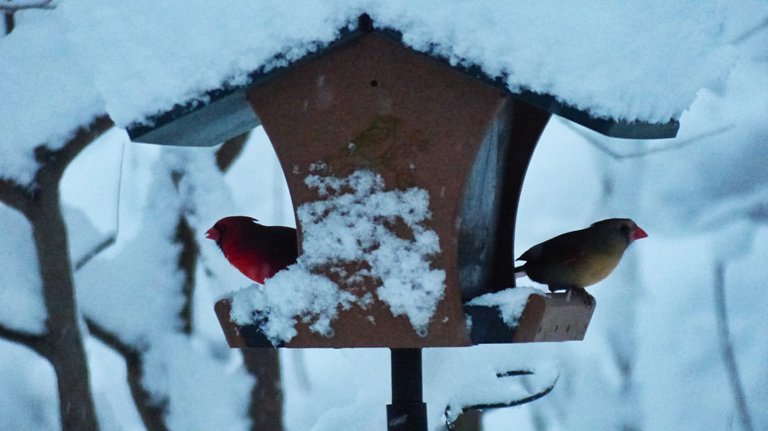 A male and a female cardinal stop by the feeder during the storm for an early morning snack.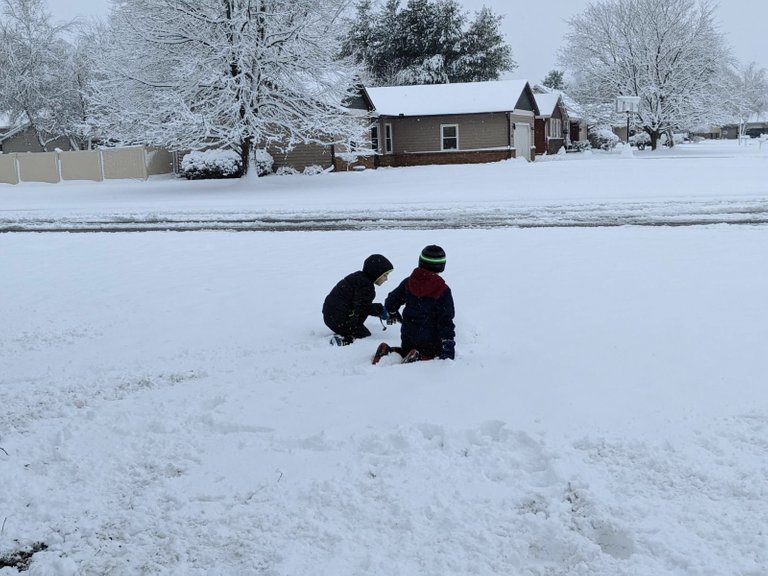 Because of bad roads kids had a day at home of virtual learning, that included some late afternoon snowman building time in my daughter's neighborhood.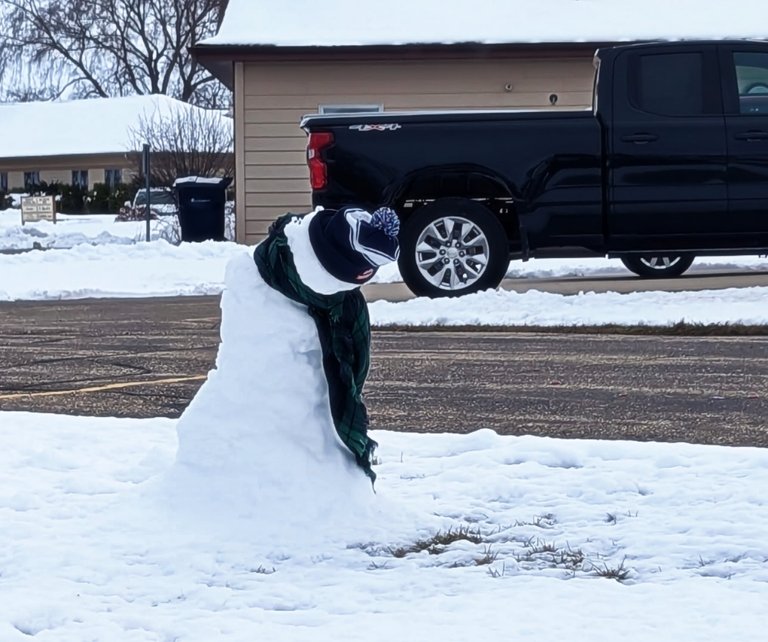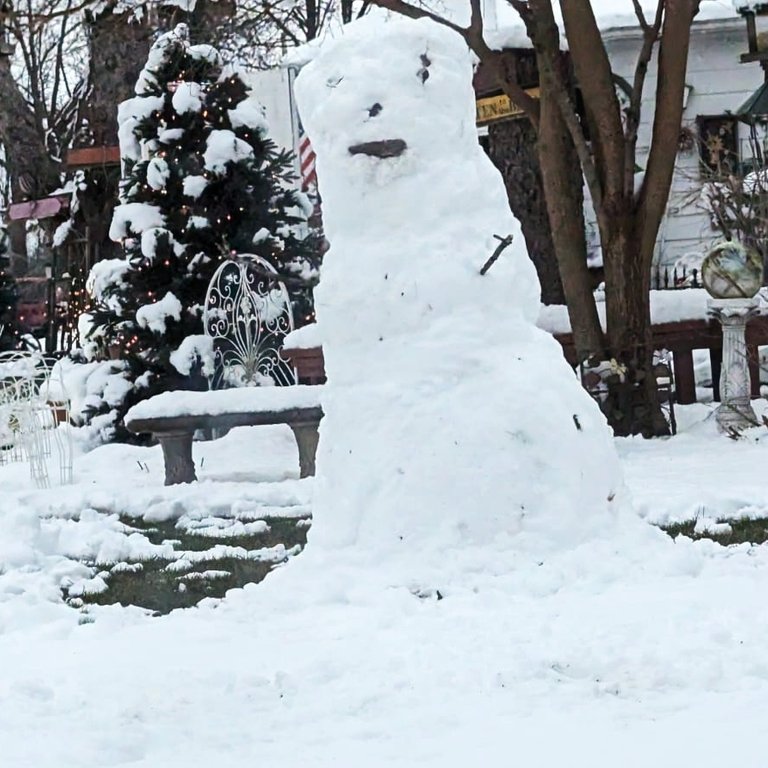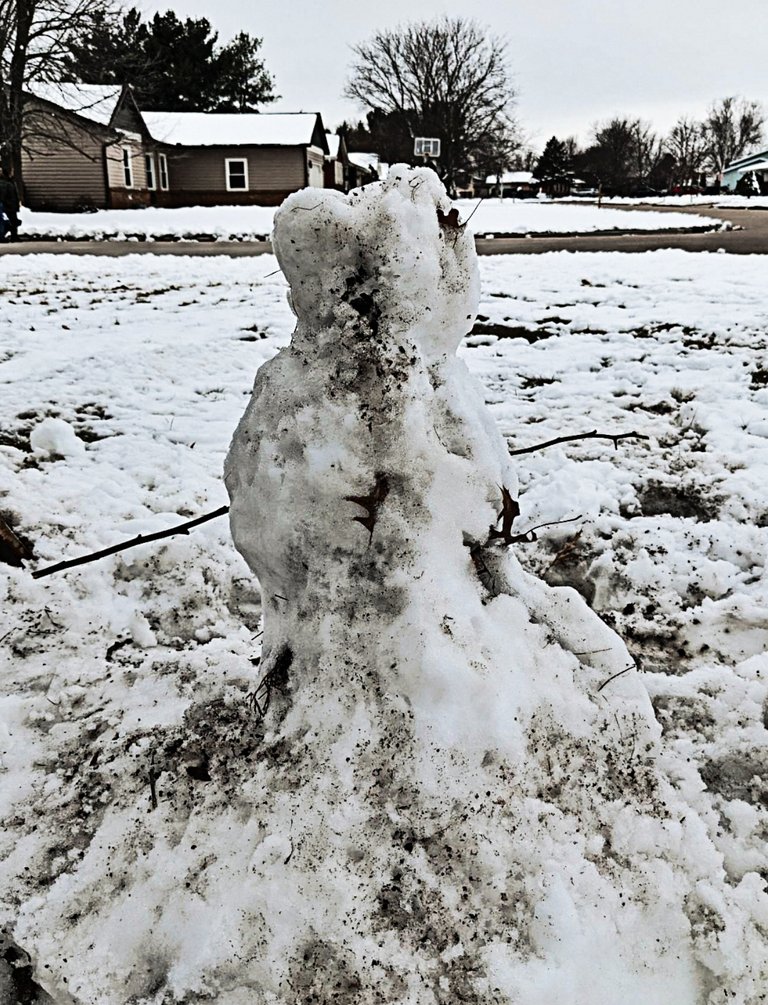 The weather forecast for next week is showing mild Spring like temperatures! I'm very ready for the season to change and make my world more colorful!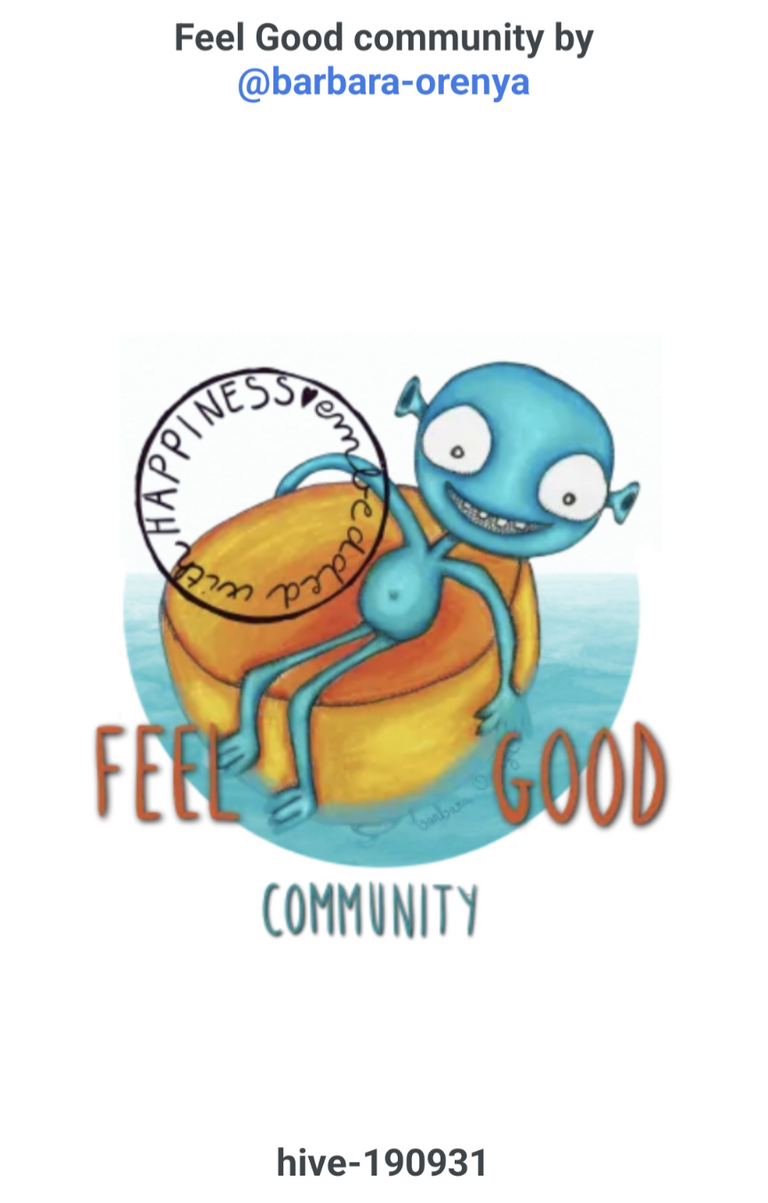 The Feel Good Community, created by @barbara-orenya is for general topic, positive posts. It is an Archon supported Community and just like in Shadow Hunters, Feathered Friends, and Ladies of Hive, Archon will support Engagement on your post by paying out staked Archon tokens on each comment.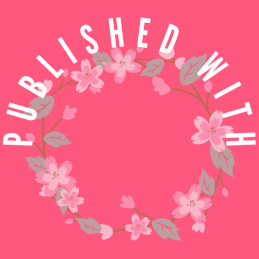 ---
---