Menzo Rising Star Post #15 : Full Band!
Greetings
Greetings Rising Star Buskerian Family!
How are you doing today? I wish the best to you all!
Before I begin, I want to share briliant words of Eddie Van Halen.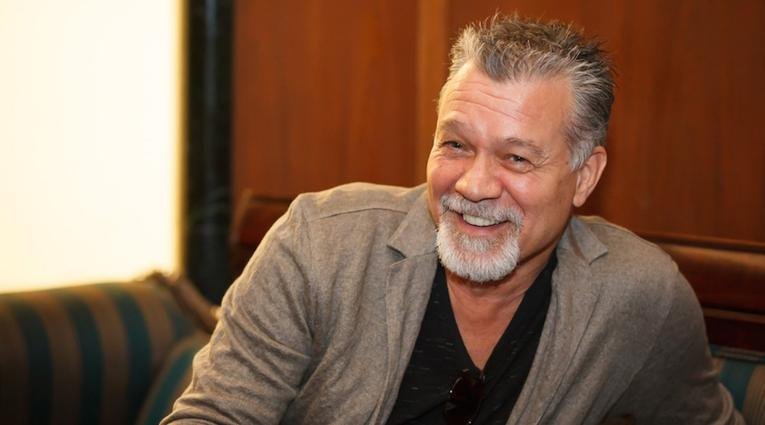 "If you want to be a rock star or just be famous, then run down the street naked, you'll make the news or something. But if you want music to be your livelihood, then play, play, play and play! And eventually you'll get to where you want to be." ~ Eddie Van Halen
Band Audition
I've been doing band audition mission since my last post about rising star. But, I didn't focus on that mission alone. I have to make some starbits from illegal busking and radio interview on daily basis too. So it took me until today to unlock the 4th band member.
"Time to form a band! It can be hard to find the right people so you have a 1 in 5 chance of being successful and unlocking a band member slot" ~ Band Audition
I agree it was hard to get band member unlocked.
But after the 20th completed mission, finally I got all four band member ! Congratulation ! haha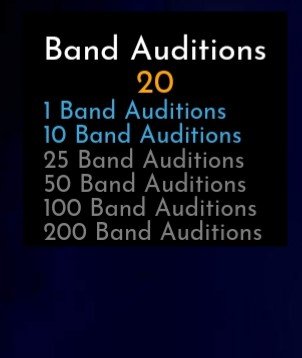 01:24 Your auditions were a success and you unlocked the final band member slot
My Track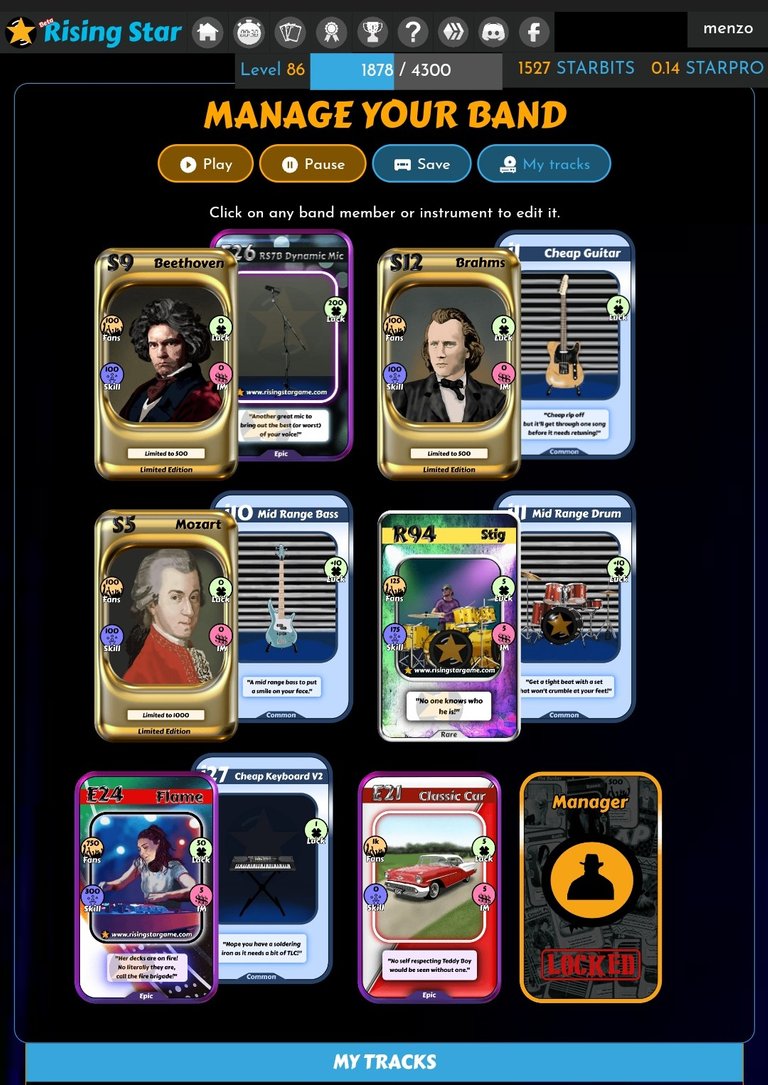 Singer : Beethoven
Guitarist : Brahms
Bassist : Mozart
Drummer : Stig
Keyboardist : Flame
Vehicle : Classic Car
You can listen to this band and track from link down below.
https://risingstargame.com/track.asp?id=9136
My Current Progress
Level : 86
Total Mission : 2428
Card Fans : 61523
Card Skill 41532
Mission Ego : 35247
Lesson Skill : 50871
Card Skill : 41532
Cards Luck : 14444
Cards IM : 992
Ranking : 80
Current Progress of My Goal
Starbits Millionaire : Acquired!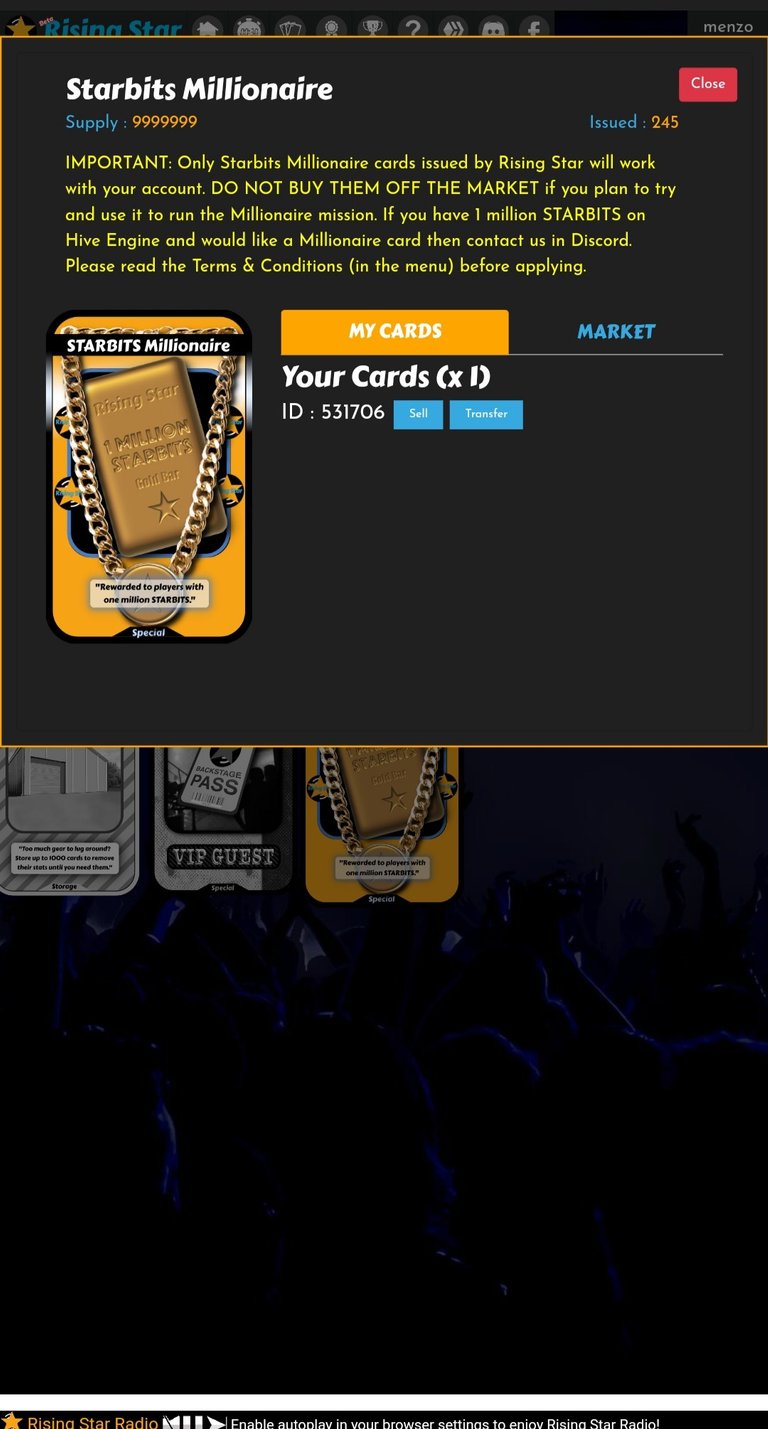 Ranking top 50 : in progress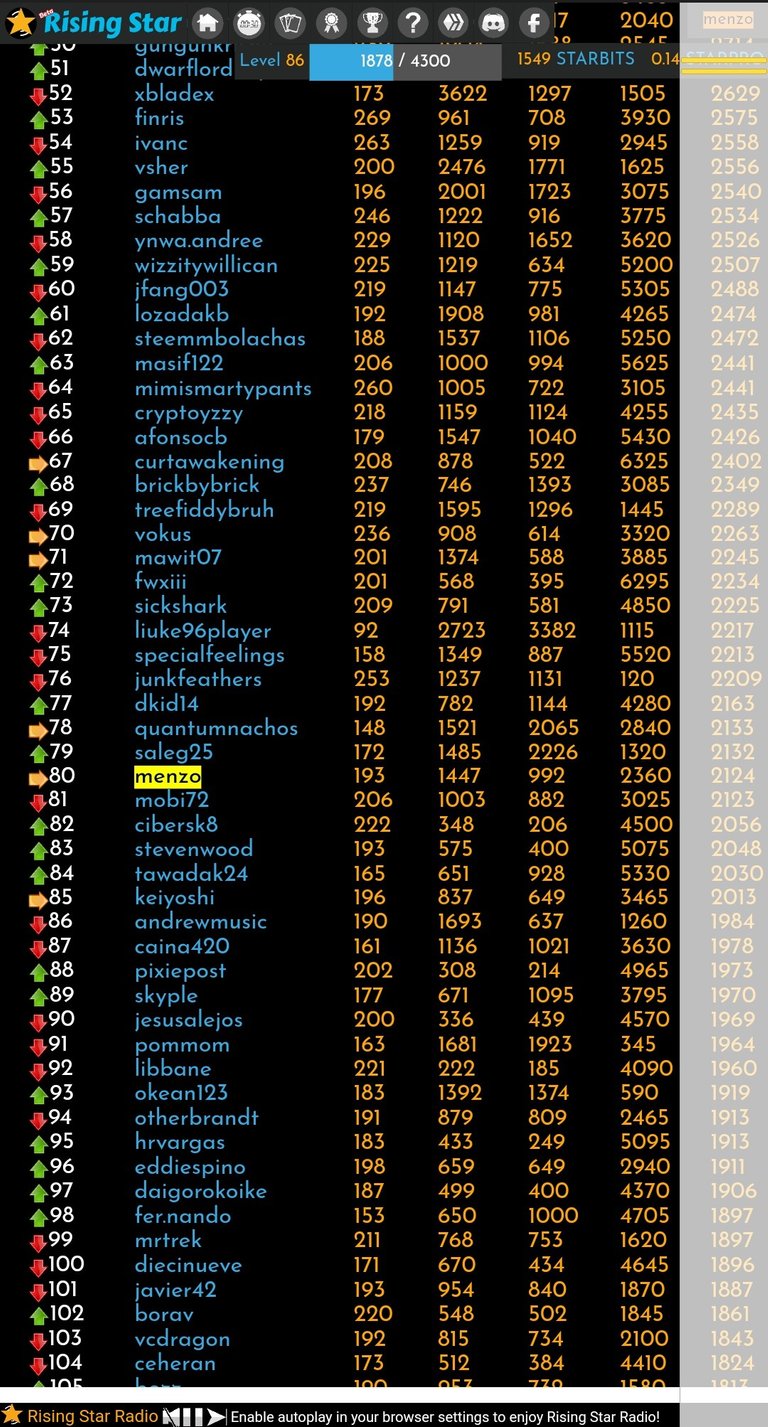 I just need to increase unique cards and total card count. It might take a while to reach top 50.
Closer
Thank you in advance for the support. I really enjoy the game. Not only about the starbits that can be turn to real money but the game itself. For a busy guy like me, this game is for me and I believe many feel the same! I hope this game will grow bigger and stay alive for many many years to come.
Enjoy "I don't drink by Tom Macdonald". He is beyond legendary!
---
---