Menzo Sketchbook Post #43 : heroic monster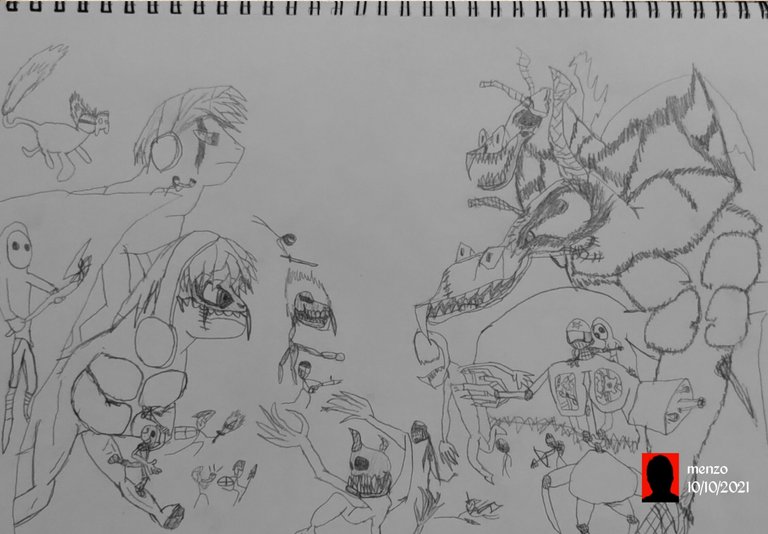 Hello Hivean. How are you today? I hope everything is fine. I wish you guys all the best. In today post, I would like to present my kids work which is post number 43 already. They have really unique talent. All of their works, their art, are super precious to me. In today's post, the sketch it suppose to be the gathering of heroic monster who will save humanity.
About being a hero, Steven Magee has brilliant words to make us thinking. "Being a hero is not necessarily wearing a mask and cape and saving the world, it can be as simple as doing the right thing." – Steven Magee
That's it for today. Thank you.
---
---