Menzo Rising Star Game Post #11 : Millionaire

Greeting Buskerian, how are you today? I wish you guys have a wonderful day. I am fine by the way. Day has been fantastic and full of wonder.
Before I begin I would like to share Chris Grosser's brilliant quote. He say "Opportunities don't happen. You create them." We always think, "If only I had this, I could have done that," or "When I get to this level, I'll be able to seize that opportunity." We take it for granted that opportunities will present themselves. Opportunities don't just appear out of nowhere. They aren't waiting for us to pick them up and take them with us. You must consciously work to create possibilities for yourself.
In today's post, I would like to share some of my statistic's analysis about my gameplay on 18/09/2021 in Rising Star, cards that I got from opening a pack and, and some thought.
Chart Analysis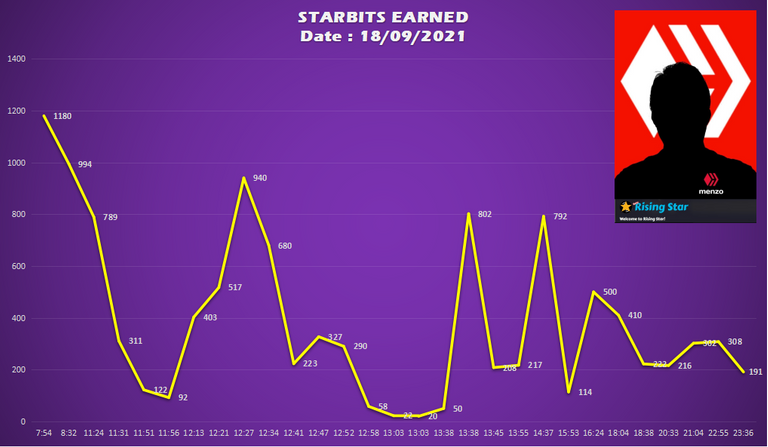 From 29 completed missions, I've only earned a total of 11,300 Starbits. As a result, each mission yields an average of 389.66. In comparison to the average of 768 Starbits I earned on September 17, 2021, my Starbits earnings average have actually decreased. The highest number of Starbits earned is 1180, while the lowest number is 20.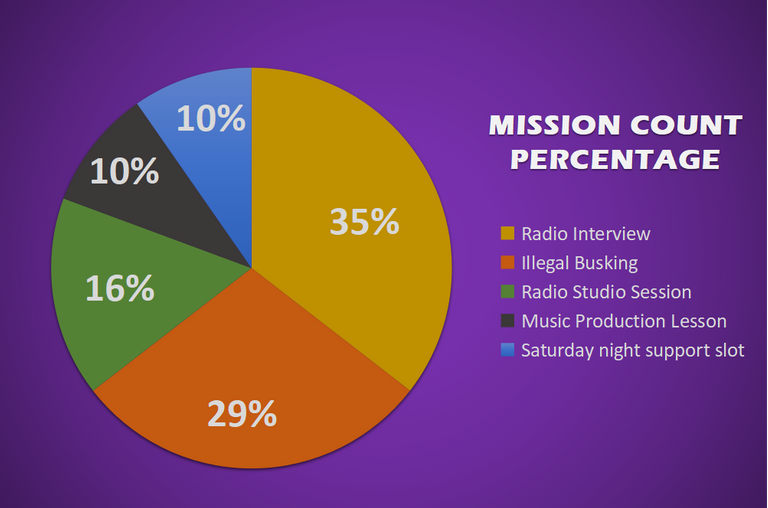 Radio Interview and Radio Studio Session were unlocked today. In Rising Star, I spend the most of my time doing radio interviews. I'll do the quest only to see if anything changes if I have enough stamina for illegal busking.
New Cards
1:58 PM
menzo got R86 Emma, 34 Drew, t6 Cheap Car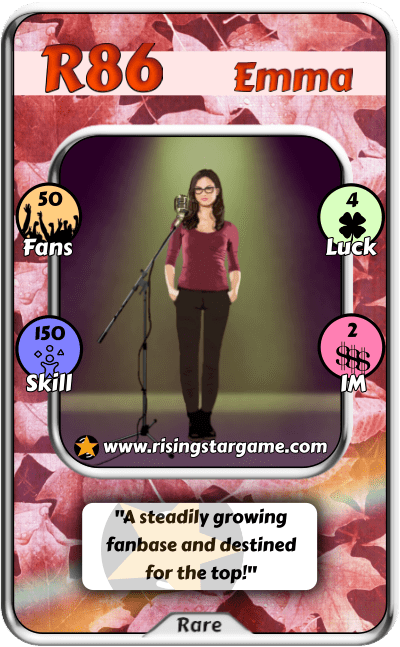 The first card I get was R86 Emma. I am super happy for getting this card. It's the first time I get it. R86 Emma give me 50 fans, 150 skills, 4 lucks, and 2 income modifier.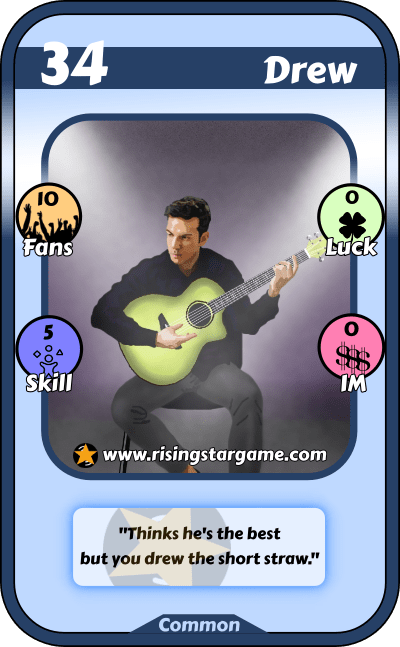 The second card was 34 Drew. This my 23rd card of Drew. In total Drew give me 230 fans, and 115 skills.
Level Up
I started at level 64 and at the end of the day had gained two levels. Hurrah!
11:24 AM
@menzo levelled up to level 66
7:40 PM
@menzo levelled up to level 67
Random Tips for New Player
Level up fast with music lesson mission!
Thank you guys. That's it for today, enjoy Millionaire - Chirs Stapleton, cover by Bob and Clint in their Music Studio Love youtube channel.

---
---