Cuéntame una historia. Restaurant Merilur [Esp/Eng]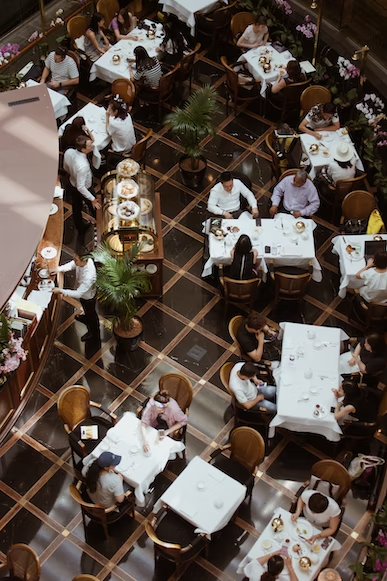 Fuente
En el restaurant de la Calle 5 de cualquier lugar del mundo conocido como Merilur, frecuentemente hay muchas personas, como se dice casa llena día tras día.
El lugar muy concurrido en las diferentes horas del día por la atención que dan a los clientes en las horas de desayunos, almuerzos, cenas. También facilitan el espacio para celebraciones de cumpleaños, matrimonios, eventos de empresas.
Pasa desapercibido un grupo que siempre visita el lugar, no había motivo para pensar mal de ese grupo que hasta tres veces a la semana dan por hecho como el lugar su punto de encuentro...intercambiaban además de ideas, libretas, maletines, siempre, siempre independientemente de la hora pagaban cuentas grandes con suculentas propinas.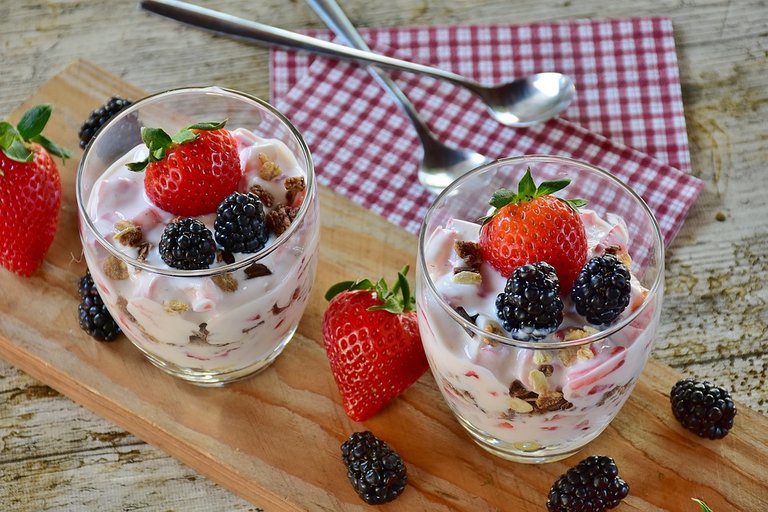 Fuente
En una de las reuniones les acompañaban dos mujeres y cada una sólo pidió yogurt firme porque según seguían una dieta, provocando la risa de sus acompañantes. Después de las risas se concentraron en la reunión donde volvió el intercambio de libretas, maletines, ideas...unos anotaban otros sólo observaban. Los trabajadores del restaurant ya les llamaba la atención este tipo de reuniones.
En una cena uno de los meseros dejó ir una pelota de color naranja de un niño que estaba en el sitio, como forma de acercarse a la mesa para escuchar algo de la conversación mientras recogía la pelota. Pero la pelota color naranja tomó otro rumbo y la tarea no fue concretada.
En fin, estos cambiaban la hora de las reuniones y siempre tomaban las horas más concurridas para no llamar la atención y realizar sus intercambios sin tanto problemas.
Una noche se presentaron a una celebración de la cual formaban parte donde a todos los invitados se les ofreció yogurt firme pero esta vez con lo que quisieran acompañarlo. Se escucharon carcajadas, porque pronto cambiaban de sitio para seguir con sus reuniones, más los intercambios entre espías...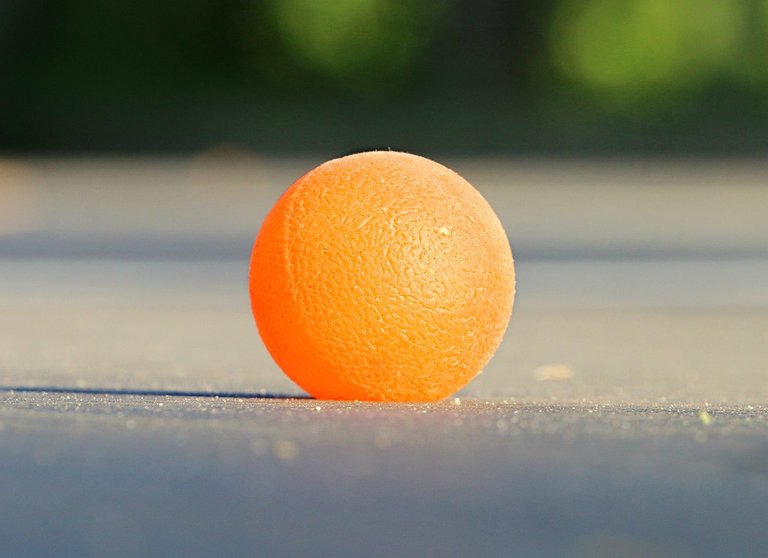 Fuente

ENGLISH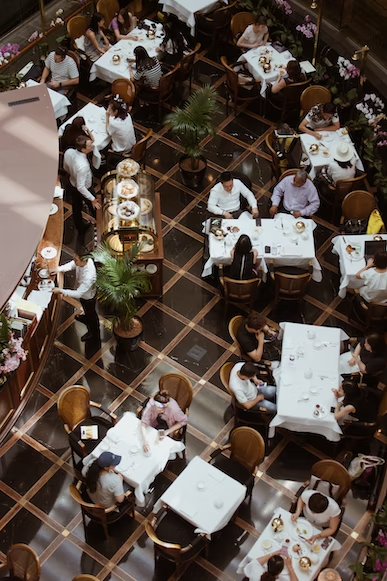 Source
In the restaurant on Calle 5 of any place in the world known as Merilur, there are often many people, as they say, a full house day after day.
The place is very busy at different times of the day because of the attention they give to customers at breakfast, lunch and dinner. They also provide the space for birthday celebrations, weddings, company events.
A group that always visits the place goes unnoticed, there was no reason to think badly of this group that up to three times a week they take for granted the place as their meeting point... they exchanged ideas, notebooks, briefcases, always, always regardless of the time they paid big bills with succulent tips.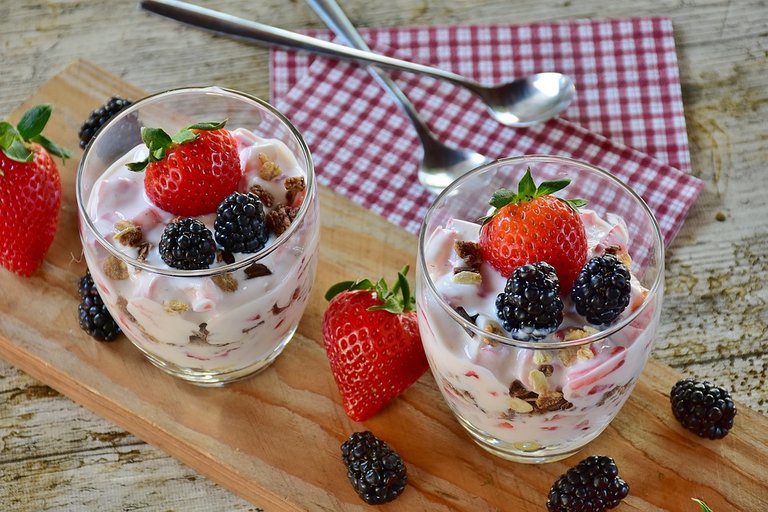 Source
In one of the meetings they were accompanied by two women and each of them only asked for firm yoghurt because they were on a diet, causing their companions to laugh. After the laughter, they concentrated on the meeting where the exchange of notebooks, briefcases, ideas... some wrote down, others just observed. The workers of the restaurant were already attracted by this kind of meetings.
At one dinner, one of the waiters let an orange ball go from a child who was in the place, as a way of approaching the table to listen to some of the conversation while he picked up the ball. But the orange ball went in another direction and the task was not completed.
Anyway, they changed the time of the meetings and always took the busiest hours so as not to attract attention and to carry out their exchanges without so much trouble.
One night they turned up at a celebration they were part of where all the guests were offered firm yoghurt but this time with whatever they wanted to go with it. Laughter was heard, because they were soon changing places to continue with their meetings, plus the exchanges between spies...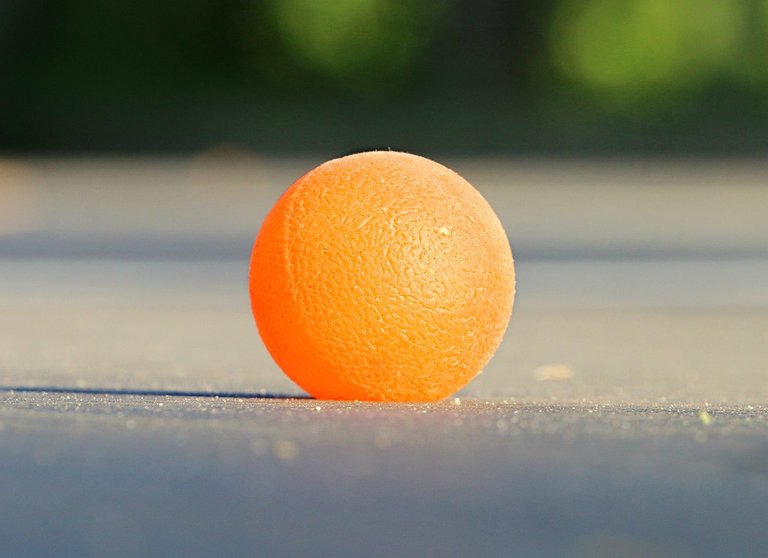 Source

Translated with www.DeepL.com/Translator (free version)


---
---