Ladies of Hive Community Contest #102 (Eng/Esp)
Great week everyone.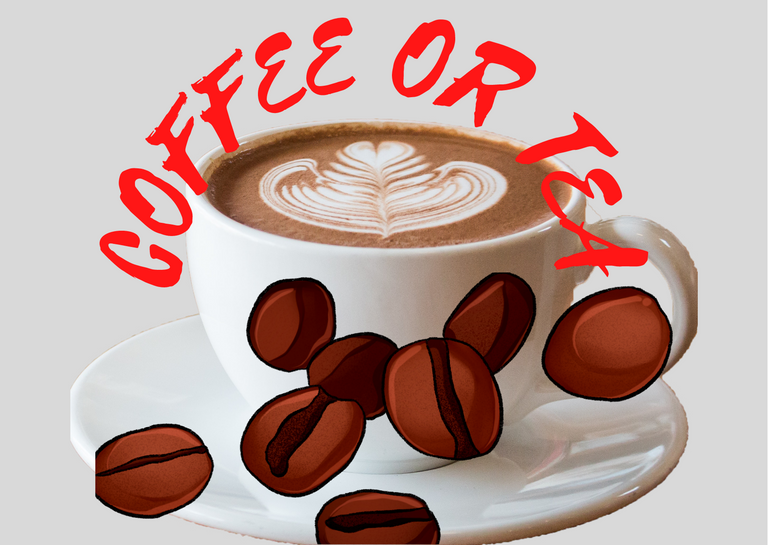 Author's image edited with Canva's own resources. October, 2022

Coffee? Tea? Both are world famous,
which is your favourite daily drink and how do you drink it?
Recipes, please, and if you're not a fan of either, what's your favourite daily drink?
Talking about coffee is actually a pretty good topic because who can say they don't like coffee; I think it's a very small percentage. Some people addicted to this drink for medical reasons suspend their intake, although sometimes I don't understand this part of medicine because on the other hand there are studies that support that coffee brings benefits to the organism.
There are people who really abuse it but they do well, they don't show any kind of alterations due to the consumption. There are people who really make that effort for health reasons and after so much success, they end up drinking some kind of tea of their choice.
At one time, I only consumed coffee with milk in the mornings for breakfast. Then a little coffee in the afternoons at work because even though I wasn't a coffee drinker, the smell of coffee called to me. The good thing is that it didn't depend on whether I drank it or not. If they didn't make it in the office I didn't get any.
There came a time in our beloved Venezuela that buying it was uphill (only Venezuelans know why) when we bought it I started to drink it in larger quantities in the morning and afternoon without milk because that is another story.
I started to drink it without sugar and I really liked it a lot because I felt it was a way to taste it better. I rarely add sugar or paprika syrup but not all the time.
There are so many ways of drinking coffee, different formulas that just looking at pictures and advertisements of recipes is very appealing and the taste becomes exquisite.
Tea, if we like it but we only drink it in the evenings as a way to relax, we can say chamomile, soursop leaves, tonrojil, citronella, the latter are known by other names and in many homes we have them at home, they are delicious and sweetening them with honey gives them a very rich taste.
Coffee and tea are part of the tradition of each family.

Separadores Source

Translated with www.DeepL.com/Translator (free version)


ESPAÑOL
Excelente semana para todos.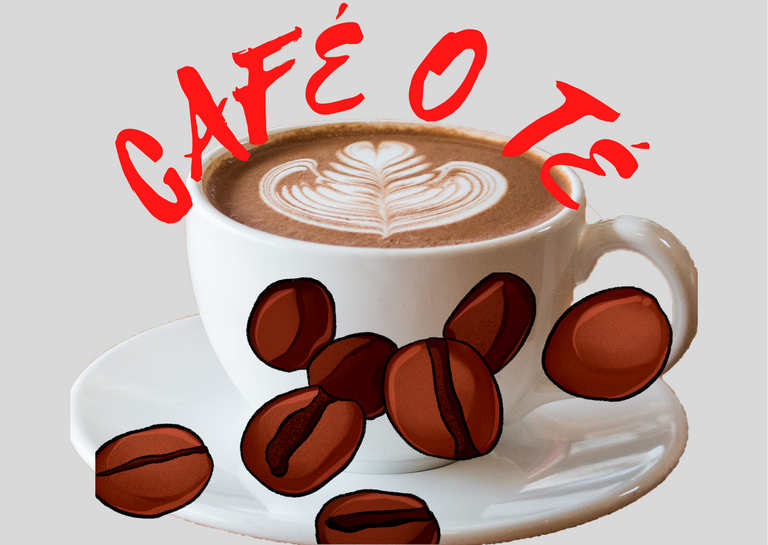 Imagen de la autora editada con los recursos propios de Canva. Octubre, 2022

¿Café? ¿Té? Ambos son famosos en todo el mundo.
¿Cuál es tu favorito para beber a diario y cómo lo tomas?
Recetas, por favor, y si no eres fan de ninguno de los dos,
¿Cuál es tu bebida diaria favorita?
Hablar de el café es de verdad un tema bastante bueno porque quien puede decir que no le gusta el café; considero que es muy mínimo el porcentaje. Algunos adictos a esta bebida por razones médicas les suspenden la ingestión, aunque a veces no entiendo esta parte de la medicina porque por otro lado hay estudios que soportan que el café trae beneficios al organismo.
Si hay personas que de verdad creo que abusan pero les va bien, no muestran ningún tipo de alteraciones por el consumo. Hay personas que de verdad por salud hacen ese esfuerzo y después de tanto lo logran, terminan tomando algún tipo de Té de su preferencia.
En un tiempo, sólo consumía café con leche en las mañanas, en desayuno. Luego un poco de café en las tardes de trabajo ya porque aunque no era de tomar café ese olor me llamaba. Lo bueno es que no dependía de si lo tomaba o no. Si no hacían en la oficina no me daba nada.
Llegó un tiempo en nuestra amada Venezuela que comprarlo era cuesta arriba(sólo venezolanos saben por qué) cuando lo comprábamos comencé a tomarlo en más cantidad en la mañana y tarde sin leche porque ese es otro cuento.
Comencé a tomarlo sin azúcar y en realidad me agradó mucho porque sentía que era una forma de degustarlo mejor. En muy poca oportunidades le agrego azúcar o sirope de papelón pero no todo el tiempo.
Hay tantas formas de tomar el café, diferentes fórmulas que sólo mirar fotografías y publicidad de recetas son muy llamativos y el gusto se pone exquisito.
El Té, si gusta pero sólo lo tomamos en las noches como para relajarnos puede decirse de manzanilla, hojas de guanábana, tonrojil, citronela estas últimas se conocen con otros nombres y en muchos hogares las tenemos en casa, son deliciosas y endulzarlas con miel adquiere un gusto muy rico.
El café o el Té son parte de la tradición de cada familia.

Separadores Fuente

---
---