Reducing biodiversity loss in an ecosystem
Biodiversity loss is a reduction the number of individual organisms and species within a biological community. This loss might lead to breakdown in the functioning of the ecosystem and significantly reducing the population of the community. The following can be done to prevent biodiversity loss:
Avoiding overexploitation: There is need to regulate the exploitation of fish, game animals or other organisms in the community to maintain population loss. In most cases some of the members of a community that constitutes the biodiversity are target for humans as source of food. Therefore, appropriate policies and laws regulating exploitation of some of these resources will help prevent losses and also help the community to quickly replace losses and prevent extinction.
Managing Pollution: Pollution in most cases is product of anthropogenic activities. It constitutes the release of any substance or any form of energy into the environment at a frequency faster than it can be decomposed, dispersed, recycled, or diluted. This causes harm to the organisms and promote health problems in the community leading to significant loses. Regulation, therefore promote health and boost organism survival.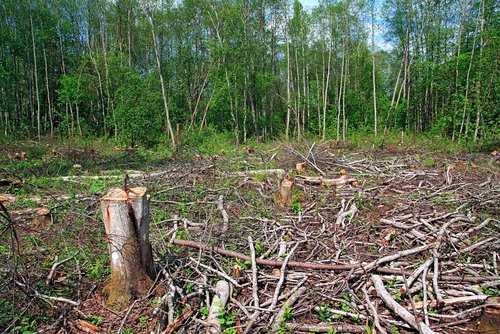 image Source
Protection of Natural Habitat: Habitat degradation, losses in term of any destruction, thinning and fragmentation of organism natural habitat can reduces or eliminates the food sources and niche for most organisms. Animals that cannot move faster to compete favorably for the little available resources are usually wiped out. Therefore, establishment of game or forest reserves are vital if we must prevent biodiversity loses.
Invasive species: In any community non-native species that significantly modify or disrupt the ecosystems they colonize may outgrow native species for habitat and food. This can triggers reduction in population of the native species. These invasive species may migrate to new areas through natural quest for survival or quest for food resources. These migration significantly affects the ecosystem.
---
---