Inflation In Nigeria - Coping Keeps Getting Harder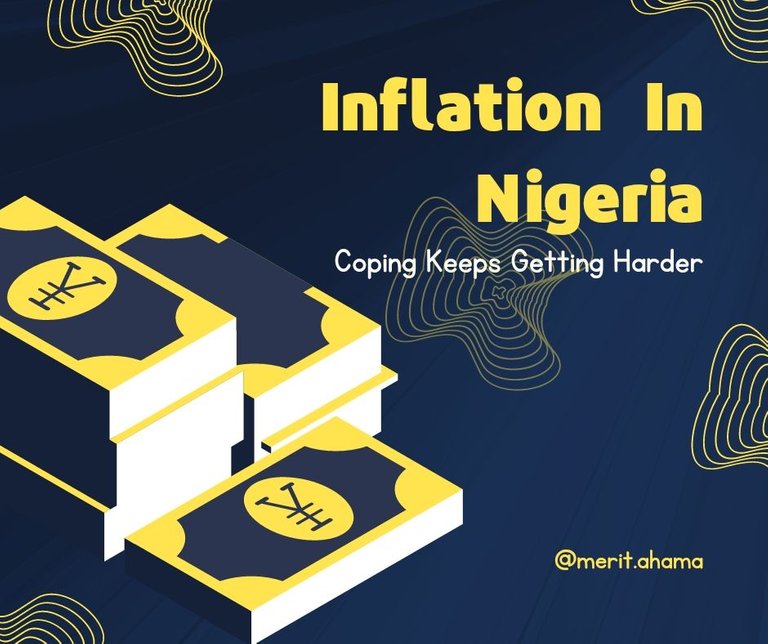 I've sat quietly a good number of times to think back to the times when I could get so much with little amount of money in my hand, I remember I could get a whole nutritious meal with less than 2 dollars back then but yeah, that was like 10-12years ago. A very long time ago and the inflation didn't start at that time, it started way before I was born even. My grandma told me a lot of interesting stories of how she buys items for almost no money at all.
Transport system was like a free service because I don't know how come grandpa could visit an almost 15 hours away state with just 100 kobo (I can't even give that value in dollar, not up to a cent) but now, it's as if you'll spend a lot of dollars in naira to get to the next street close to you.
It keeps getting higher and we keep trying to cope
The amazing thing I've come to realize about the continuous inflation in my country is that, the citizen copes somehow as there are no big choices like leaving the country for a better place, and even if it does, there are no better assurance that it's better there than here. So as citizens, we find ways to cope with it and we just live through it.
There are no easy way out of being affected by the inflation affecting the country but there are ways to curb the high prices for affecting one's earnings too much, ways to live in a rising inflation country and not get burnt up by it. I've learnt a lot from my dad on how to go about coping with how things become expensive and never tries to go back to being cheaper.
Sadly, those in charge of selling items and providing service use slight opportunities to take their prices even higher by keeping their goods or service away to cause scarcity and it leads us to paying whatever is required of us to get those items or services... It's always annoying when that happens but we can't put a total control on that.
Instead, here are a few ways I know to cope while inflation continues
Be more active with your negotiation habit. The higher the prices, the more you negotiate. Some people don't negotiate prices at all and this causes the inflation to grow faster than it should. Even if the money is available to buy any price called for you, always price things down to help your next buy and the next person coming buy.
Buy your things in bulk. Dad taught me a lot about this and it helped me when I found myself at a state that their things were almost twice as much as where I came from. But buying in bulk saved my living expenses there, it didn't help me get rid of the inflation effects but it reduced so much for me. I get things a little cheaper when I buy in bulk.
Get what is needed over what is wanted. Whether goods or services, be mindful of going for what is needed rather than what you want that may not be so important but has so much price tag attached to it. Of course, there are a lot of temptations when one visits the market but having self control and being disciplined to get just what is needed will help you curb inflation.
Think to earn more, invest more, spend wisely. I'm not sure there's any better way to say it aside what I've just said there. Find more ways to make money, having just one source of money when inflation keeps going higher will definitely affect you. While you earn, invest in things that will yield more money in the future especially for emergencies to avoid inflation going too hard on you.
There are many ways to curb this in order for us to be physically, emotionally and financially sane in an inflated country like Nigeria.
Image designed here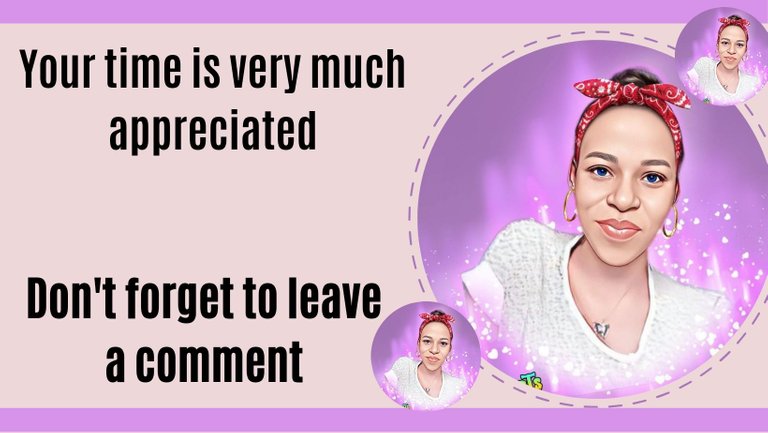 ---
---