Mobile Banking and Payments - Nigeria Situation In 2023
The online banking system since introduced to the world has made things easy for individuals, a lot is done with this opportunity and it can only get better as more ideas are coming in to make the system more better for human use. Nigeria is no different in making use of this system but this year 2023 made a lot more Nigerians realize what they had with them.
Until the recent redesign of the Nigerian currency and money scarcity, Nigerians have been taking the mobile banking availability for granted. People preferred having their transactions at stationed banks as they found those more secured safe for their money but it all changed during the first months of this year.
Nigerian Currency Redesign led to more usage of mobile banking in Nigeria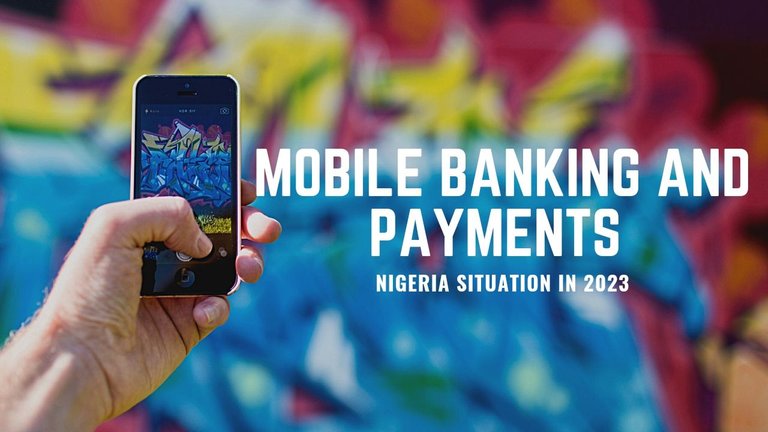 Image designed here
I can still remember the hassle when the new currency design were announced and everyone were made to do away with the old currency with a month's notice. Cash money became scarce and people started to go broke even when they had money in their banks. Even though there have been new currency redesign, the cash wasn't available enough for circulation and so many were restricted with the amount of money to get from the bank.
At that point, people resorted to doing transfers instead of paying cash at sales points. This led to more use of the mobile banking apps for payments. The different Point of Sales increased their fees to give customers their stated amount because they had restrictions at their various Banks too. I bet the situation would have been worse if there were no mobile banks to do transfers and make payments during that time.
Before the hassle, I've been making use of mobile bank apps and I can say they are very much reliable so long I don't trust them totally with huge amount of money, well that was what I was advised to do when I first started to use those services. While these mobile banks were of great use then, there were cases of people losing money to the air and no way to get it back. I've never had such experience but many have.
What mobile banks are and how they work?
Mobile banking is the means of using mobile devices to access and manage one's bank account and make transactions without the help of a local bank or visiting an institute or the automated machine.
These mobile bank apps are created by different banks financial institutions, the popular ones in Nigeria are Zenith, UBA, First, Eco, Access and many other stationed banks. There are also Kuda, Opay, moniepoint, palm pay and other online bank apps that pay same role for individuals. Many prefer the banks own as they would have somewhere to lay complain when having issues but the online banks have no complain point offline so they are used by people who could take the risk to.
Using mobile banks entails a lot of dynamics which I'll share pointing out the advantages and disadvantages in using them. Of course, every good thing has a bad side but if regulated or balanced well can be used to maximum benefit. That goes to mobile banking too, it has been helpful to users in a good number of ways but also has a few disadvantages that has made some users stop using them.
Some Mobile banking advantages to Nigerians
Not limited to Nigerians but since I'm using them as case study for this content, I'd rather just stick to it that way. One of the advantages of using mobile banking is that has Improved customer experience. For many who don't like visiting the bank, especially Nigerian banks that are lacking, the mobile bank apps do have more tech improvement to help with the experience any customer would need.
Another advantage would be Time efficiency as a lot of transactions done on the bank mobile is faster than when you do offline, you also get to save time in visiting an ATM to do transactions. Workload capacity and monitoring transactions has also been a good advantage as banks in Nigeria are always too busy to make things work faster, human limit but mobile apps even though used by many won't feel any workload. You can also monitor every transaction to and fro your account from the comfort of your home.
Some mobile banking disadvantages to Nigerians
The bank apps provided in Nigeria are totally reliable as concerned with Security. Many have their info licked away and loss their money when they lose their phone or device with the app, this has made some people not prefer to use such apps, money matters are always sensitive. The apps are more secured but there are limits and the individual are made to be careful how they transact with it and who they allow make use of their apps with them.
The transactions fee when using mobile bank apps in Nigeria is another disadvantage but I think it can be managed as some would still prefer to pay those little transact fee than visiting the bank itself. Another favour to the online bank apps, they are free of charges. There's also the Technology issues that comes with using mobile bank apps especially with the use of internet where there are no signals.
There are more advantages to using the mobile banking system than disadvantages and that is why it is more promising and it is clear that this system is used worldwide. The flaws and loopholes with this system is more in Nigeria but it can only get better as it is a digital thing which obviously will evolve to something better.
Mobile banking is good, online banks are good too but I think it is more of individual preference which to go for. Go for what is safer for you after weighing the advantages and disadvantages, Nigerians do need to imbibe the habit of taking mobile banking to the next level. We shouldn't wait for another currency redesign announcements to make maximum use of the mobile banking opportunities.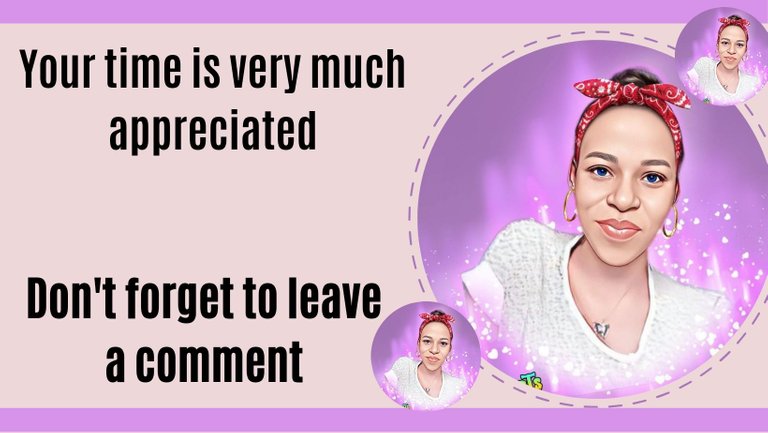 Posted Using LeoFinance Alpha
---
---