Opportunities Cryptocurrency Gives - Hive As A Case Study
From the time I found out about Cryptocurrency, I've always believed it to be a life changing encounter as the people who introduced it to me were so enthusiastic in making me understand the basics of what they were persuading me to get involved in. I learnt about Ethereum, a crypto coin before I understood what Cryptocurrency was really about. It has been thrilling for me learning into the world of Cryptocurrency.
Cryptocurrency is taking over the world and Hive is my main lead in that take over.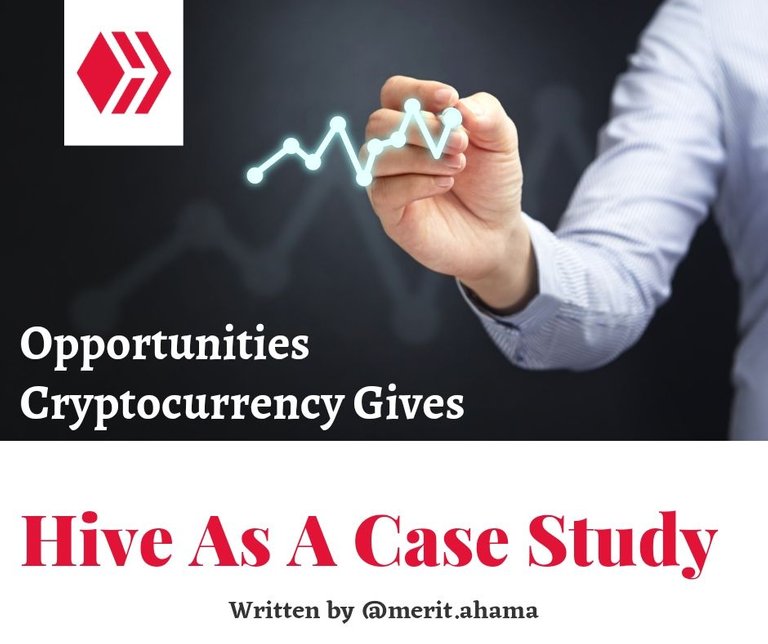 Image designed here
I had learnt a few things about Cryptocurrency but Hive taught me more through the Leofinance community, through contests and through my daily activities that Cryptocurrency is more. And being part of the Cryptocurrency sojourners, it is exciting and fulfilling at different point in time. While Cryptocurrency would take the world to a higher level, make things easier and earning a lot more risky and simple at the same time, Cryptocurrency has been providing and will be providing more opportunities to it's users.
Opportunities Cryptocurrency (Hive) Brings
I would be sharing some opportunities Cryptocurrency has been bringing to the people who are involved in it and even more opportunities are to come. Would be using Hive as a case study as it is where I've found these opportunities and a lot more added to being a Hive user. Some opportunities are found in other platforms but I've been in a few platform to say Hive is the best I've ever been at as it provides so many ways for me to stay in the crypto world and grow my crypto assets. So here are some opportunities Cryptocurrency (Hive) brings.
Crypto Investing
Many didn't know about investments and what it entails until they knew Cryptocurrency, some until they found Hive. The first ever token I invested in was "Tron" and it didn't go well but it opened my eyes to explore the world of Cryptocurrency. And then I found Hive and it got better as the platform itself makes every user an investor automatically with their Hive power stakes. How my Hive power increased from 0 to 5k is all thanks to the consistent crypto investing the platform has set in place. And not just Hive power, a lot of Hive users are investing in different tokens as well... More investments on Hive is more earnings, only a few projects could fail from what I've learnt on the platform.
Crypto Saving
Hive is the best at making it's users be good at savings even though there are some who have too much expenses to not to save, there are a lot more people who save daily on Hive and are even making profits from saving, HBD savings options on Hive is to thank for that. Saving has never been my thing until I found crypto and Hive, they have taught me patience in watching my savings grow instead of taking it out and spend it all. Now, I just spend some and save some and it has been a great boost to my financial life.
Crypto Swapping
I was on the blockchain for almost a year before I found out I could swap my Hive tokens to Swap Hive and also swap to HBD and other tokens through the Hive engine. This option has provided me the opportunity to increase my level of investments by having my eggs in many basket. It is one of the rules that the platform has put in placed naturally, you don't want to have all your eggs in one basket... Hive has provided that opportunity, we just have to explore and be careful about it.
Crypto Trading
I'm yet to explore this part in full, I only sell my tokens when I'm in need of cash for offline expenses but I'd like to be like a few of my friends who take advantage of bear market to gain more on the slightest opportunity of bull runs. You trade your tokens to earn more profit either by bull run or trading with friends for profits. Crypto trading a large world on it's own and I'm hoping to get into it well enough soon..
Crypto Staking
The staking features on Hive has done more good as it has helped a lot increased their earnings and also show support to the tokens they stake. Staking is like savings to me but I expect more rewards when I stake and Hive is giving that. You stake as you earn after saving for some benefits and taking out expenses fee.
Crypto Mining and Airdrops program
When you use tags like #hive-engine #leo #pob #vyb #archon #waivio and other crypto tags for the right kind of posts, you're mining for different tokens with your posts. It is like killing many birds with one stone and Hive is to thank for that. The mining amount will be little obviously but every cent counts to a future of greater profits and benefits. I've witnessed a few Airdrop programs on Hive and the one I remember well enough is the Vyb airdrop, I can still remember getting a new phone thanks to that Airdrop that happened. More are coming on Hive, it's advisable to keep your eyes and research button on always hehe.
Play To Earn
A lot of Hive users are excited everyday about the blockchain games they play to earn, I've also explored one that was easy to understand and start playing and it's been exciting for me. There are a lot of Hive blockchain games that you can play to earn on. There's #splinterlands #godsunchained #golem #dcrops #risingstar and a lot more that I can't remember now. All are games you could play and earn from them, some have features for staking or saving for more profits. If this isn't a great opportunity from Cryptocurrency, I don't know what it is again.
Buying Crypto during ICO
High risk but offer higher rewards if all things goes well. Investing in new projects and being part of those creating awareness while the project tries to kick off, there are huge projects today that started from nothing and the early investors continue to earn and there are projects that was never heard of after a brief awareness. And that is why this aspect of crypto opportunity is a high risk and at the same time have high rewards offers.
Hive as a Crypto Coin offers more
Learning curves to grow your knowledge in the crypto world
Helps to improve users skill (blogging, logging, arts, music and more).
Provides users with great connections around the globe (followers)
Showcase engagement in the most better form (Leothreads and Hivebuzz keeping track).
And there are more to what Hive can offer for us to take and build our financial lives to freedom with our account.
Leoglossary link from Leoglossary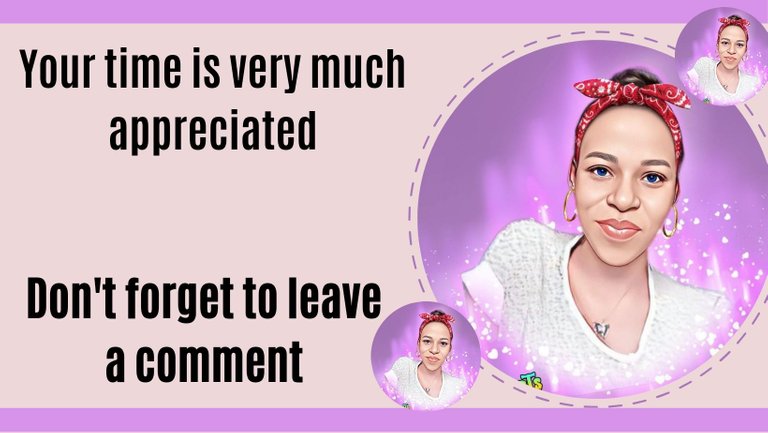 Posted Using LeoFinance Alpha
---
---