My Splinterlands story
Hello Splinterlands & Hive community!
I just wanna share my experience in Splinterlands so far.
I started playing the game since August 2021, during that time everything is so easy! From earning DEC or getting card's! Yes! Before it's easy to get cards! Because of the quest potion that adds up 5 chest everytime you finish a quest, and it's so cheap! And then they changed the price of the quest potion. It's still a good game even though they make it into DEC price instead of CREDITS and that is the reason why the DEC price sky rocketed and doubles the price! I was there when the price of DEC very low but I didn't manage to hold a lot because during that time it is still pandemic and we are still trying to survive everyday.
But you know what? I actually invested like around 20-30$ at most on this game! And right now. All the efforts and sleepless nights that I have been through is this now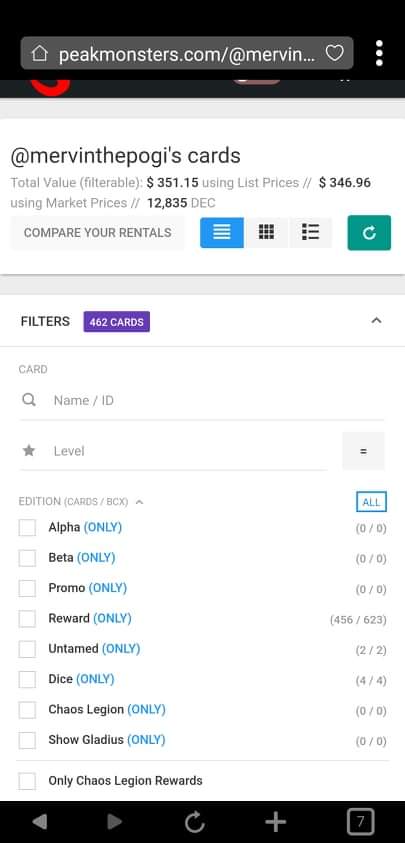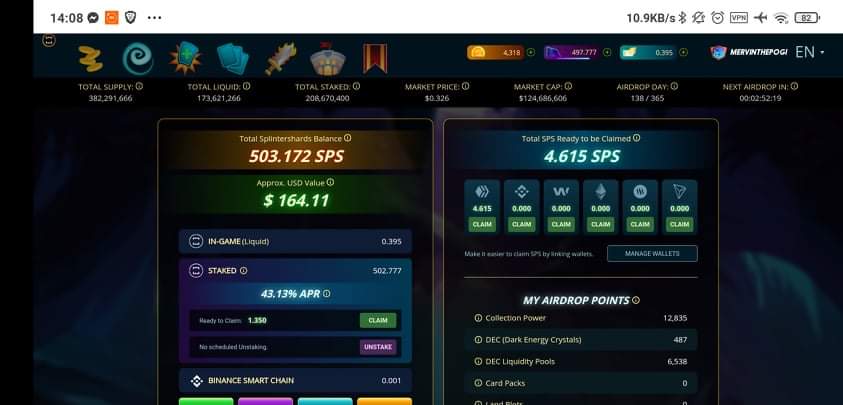 I now have a total of 400+ cards
Got a 500+ sps
And the DEC yep it's finished because I just converted it to another tokens and used it to increase my HP
And one more thing! I already pull out some cash through this game like 200$ or more I think by selling some other card's and sold some tokens
This game helped me a lot!
I was really into crypto for a long time now. I guess that was around 2014 or 2015 since I started with crypto but during that time NFT is not yet to be born.
But now NFT game's like splinterlands helped me to go back and enjoy more of this crypto!
I loved playing this game! And I will continue to play this game and earn some extras.
And for those guy's who always complain about the changes in game. Well you need to learn how crypto world really works first...
It's the same as mining bitcoin or other crypto before. Like every quarter the difficulty of mining the coin goes higher. And after that you have to upgrade again. So it's the same in the NFT world. Where you also need to upgrade what you have. And as you can see the developer's are giving us a very cheap Pack's to buy and get more cards
"Difficulty always gets higher the better currency is getting at."
A big Salute! To the Splinterlands team! And keep on feeding our excitement!
---
---