Hello Neoxian City, I Hope You Welcome My Next Project With Open Arms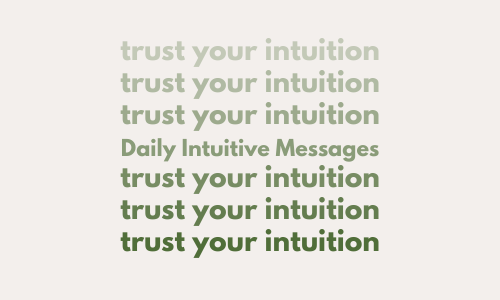 Hey Neoxian City,
One of the best projects I have ever worked on was writing Daily Intuitive Messages.
I used to run a daily newsletter, and every day, at 6 am, my readers would get a daily intuitive message. It was usually full of love, and light, and meant to start thier day on a positive note.
My readers have asked for me to come back.
And I am ready to deliver on what they are asking for.
As a way to bridge what I used to do then and what I am doing now, I am finding a home for my messages here on the Hive Blockchain.
I aim to make it easy for my daily readers will take the time to join our blockchain. They can then comment on posts, earn rewards for commenting, and use those rewards towards receiving goods and services from me.
I blog a whole lot, and don't want to start a new account
That's the whole point of tribes, right?
You can use the different interfaces to organize your work.
For that reason, I will only be using the Neoxian tag, when I am posting directly through this site.
And I will only be posting on this site, if it is related to my Daily Intuitive Messages.
I hope you don't miss my conglomerate of posts too much ;)
The Daily Messages will begin on Monday
I will publish the messages here, and I will also send them to my mailing list, with a link to the message here in Neoxian City.
I will be rewarding commentors on such posts, and encouraging my newsletter subscribers to come join me in the City.
Because of the nature of the messages, the posts will be short.
I guarantee you that it takes more work, to write a cohesive, intense, soul awakening message that can be read in less than a minute, than it does to write a whole essay on the topic.
Less is more, and I hope that will be welcome here.
I will also be offering Private Intuition Building Classes
These can be completed via discord, and can include chat and voice calls.
Prices are $25 USD for 30 Minutes, and can be payable in HBD, Hive, Neoxian, and other Hive Engine Tokens.
I currently HODL over 66,000 tokens in Neoxag tokens, and hope to grow my stake by a whole lot more.
---
Want to be a part of this newsletter service that pays you in crypto to build your intuition? Sign up Here
I would love for you to stop and leave me a message so that I can pay you in crypto to read intuitive messages.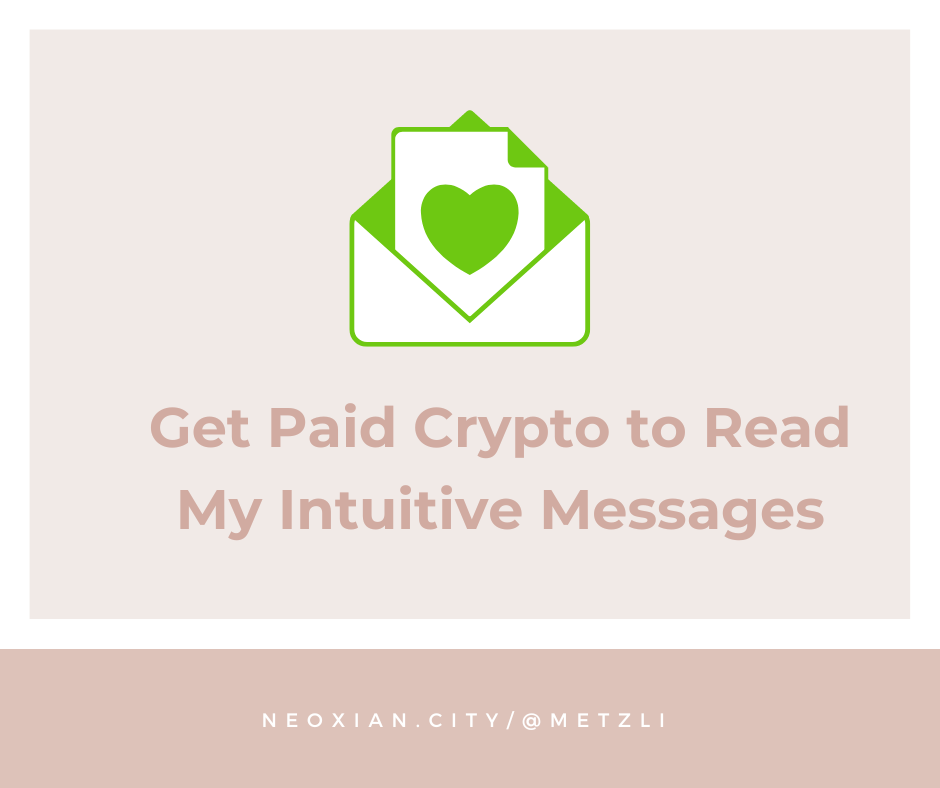 Thanks again, Neoxian, I appreciate the platform
---
Posted using Neoxian City
---
---