My HBD Has A Name Now
Its name is now "college books"
As a book loving mom, I feel its only natural that I pay for my children's college books.
According to google it costs about $1200 per year to pay for books. This means $4800 per kid.
If prices stay the same as they are now.
Now that HBD pays a 10% interest rate
I will be using it as the place to store my funds.
According to the investment calculator if I want to be ready to start paying for books in four years, I must add $75 per month to the account to reach past that goal, just in case book prices go up.
I also took into consideration that I will start paying for books in four years, and it will be just $600 at a time, which means some of the money will be able to stay in the account earning interest.
If, while kid #1 is eating away in the account $600 at a time, I keep adding $75 per month, then the account will stay healthy and strong for the two middle children.
Then sometime after they are done, I can just leave the account alone, and pay for the last ones books off the interest.
I always knew that I would figure out how to help my kids pay for college
But it feels damn good, to have a do-able, actionable plan, already in motion.
The Hive Network just became that much more magical to me.
this post is part of the ctpcontent 30 day content creating challenge.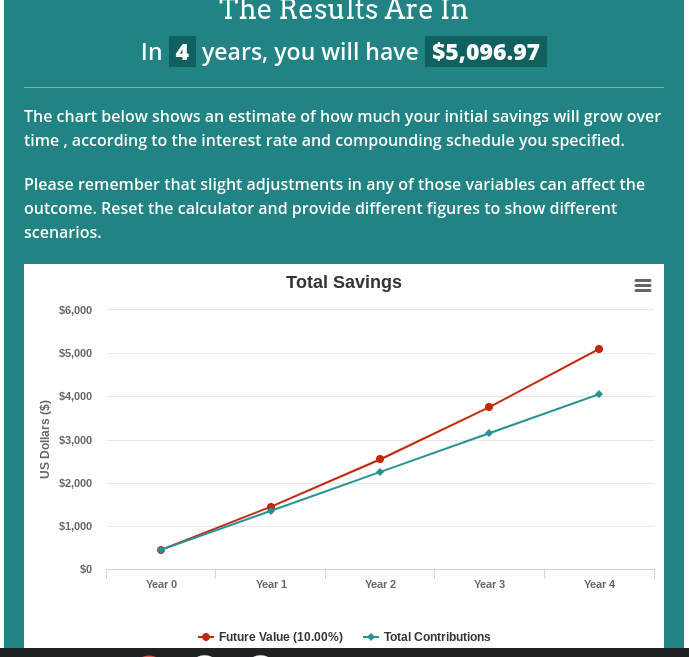 ---
---