The US Government is Digging Themselves Into Forgiveness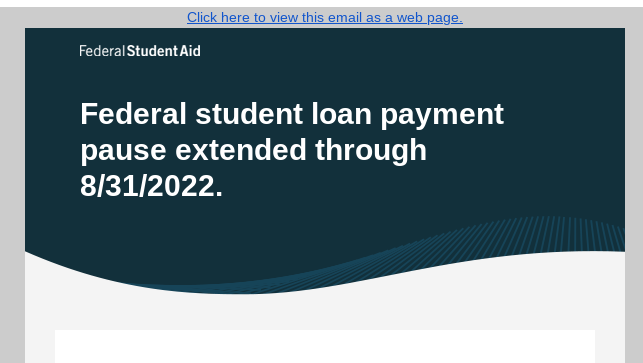 Every once in a while I love sharing my millennial in Southern California Perspective here on leofinance
For those of you who don't know, the US Government put a pause on student loans in March of 2020.
Everyone who owed money to the government in the form of studen loans, was given a pause in which they did not have to make payments. The interest rate was set to 0.00
Over two years later, they can't figure out how to "unpause" these
A little example of the mess they have created is me in my personal household.
By pausing my student loans at a 0.00 interest rate the government has put an "extra" almost $400 dollars per month spending power in my pocket
This means that if I had to start paying my loans back today, I would be paying almost $400 per month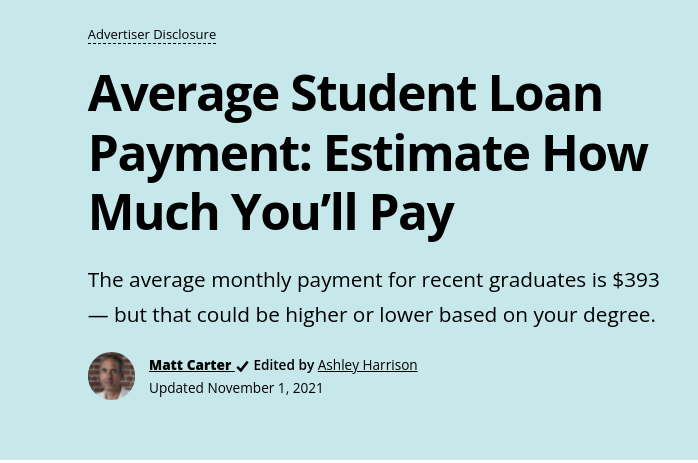 according to credible.com my payment is pretty average.
I live in Southern California where minimum wage is $15 per hour and most people make more than that.
While $400 a month is hefty, it is very do able.
The thing about it, is that those $400 a month have not been going anywhere special. They aren't being invested, or saved. They are simply being used up by a family of 6.
When the time to pay comes, we will simply have to tighten our belts
Who will really be affected?
Target
Costco
Barnes and Noble
Papa Johns
The Ice Cream Truck
LifeTouch Photos
Yearbooks and such
Can the government really afford to have 1 in 8 americans suddenly stop putting money into the economy?
I guarantee you, the economy does NOT want us to start paying those loans back anytime soon.
I wonder when they'll finally make us pay them back
Hopefully by then, I'll be an HBD Millionaire
Posted Using LeoFinance Beta
---
---