Today on Replay: Last Kids on Earth
Hi There
I'd been doing some "good" parenting so the television had been off.
OK. I can instead admit that I took my kids to my parents house so I could hang out with a dear friend, and TV watching was not in the cards.
And my kids probably did watch Exatlon or something but I was not there to experience it.
Today on Replay is Last Kids on Earth
I thought it was a Netflix Cartoon, but it was a book first, which in this house, is a blessing, because we love books.
We have watched this series many, many times. And own two of the books.
They have definitely become part of our 500 Book Collection because at least two people have read them and everyone in the family knows something about the book.
The Series is kind of heavy and light at the same time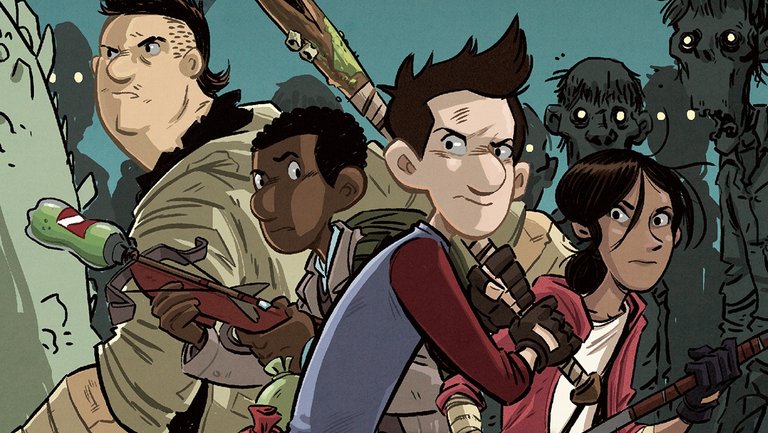 Last Kids on Earth
Its filled with lots of monsters, but they are colorful and some are friendly.
And its very "kid" oriented with its humor, like when an eyeball shaped monster attacks them, and the poison "makes them emotional"
Its kind of funny to see two boys crying and hugging and being sad together. At least I think it was supposed to be a funny scene.
Sometimes my funny meter is off and I give out hearty laughs at key "moments of silence."
There are a lot laughs, lots of adventure, and a lot of liveliness, but at the end of the day, they show is just about lonely kids, forging together to survive, without the help of parents.
How did this happen?
One random day, portals from other worlds opened up and a bunch of monsters came through. Then some of the humans turned into zombies, and all of the other adults left.
What's left is the adventures of a bunch of middle schoolers who find each other, and how they are living their life as an adventure.
I would recommend.
What book to tv kid show do you like?
---
---