Splinterlands - Best Untamed Cards to Pick Up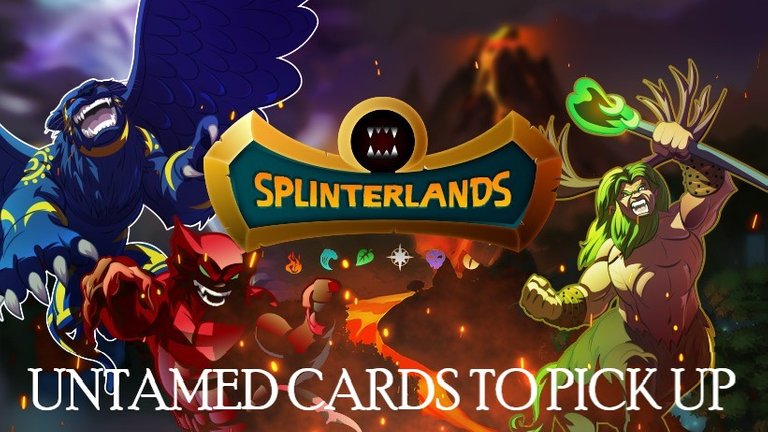 Hello again! As the market is in a huge downtrend, we are seeing tons of discounts on Chaos Legion cards and many of those are worthy of picking up before the prices go back up. That said, these are not the only cards worth looking at, as there are big discounts across the board.
In this post, I will pick my top 5 picks from that you should buy from the Untamed set with the crazy discounts currently going around. I will analyze them for Silver only, as that is the league most players will aim towards right now - and it is also the one I have been considering in pretty much all of my posts. Note that the cards are not in any particular order! I took into consideration not only the power, but also its price - this is meant to be a post that helps those on a lower budget as well!


Cave Slug - $0,85/BCX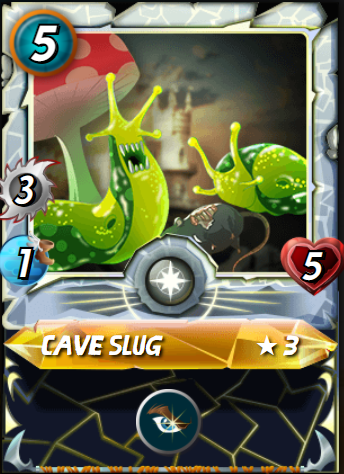 Cave Slug is a powerful opportunity monster that works well in the Reverse Speed ruleset. The great part about picking up this card is that - while Silver League allows him at up to level 5 - you only need it at level 3, as that is when it gets the 3rd point of attack. It also still has 1 speed at that point, not losing any of its capabilities to play in Reverse Speed.
That means you will only need to spend around 12 bucks to pick this card up. It will be playable in modern, which makes it a great addition to your Life teams - it is especially strong in combination with Lorna and more Opportunity and Sneak monsters. Maxing it will cost you around 50$, but you absolutely do not need to do so to unlock its full Silver potential.


Herbalist - $0,78/BCX
Another Life monster on this list - and the last one - is the Herbalist. Once again, I am picking cards that are still fairly budget-friendly and this monster works well just at level 3 and you do not need to get it to level 5.
The reason for that is the ability it gets at level 3 - Cleanse. Life does not have access to Cleanse in the current starter set, so you can play Herbalist both in Noxious Fumes to try to rid your tank of Poison, but also as a counter to cards like Doctor Blight or Venari Bonesmith, who are capable of applying Poison. In total, this buy would cost you a mere 11$ at level 3.


Giant Squid - $0,89/BCX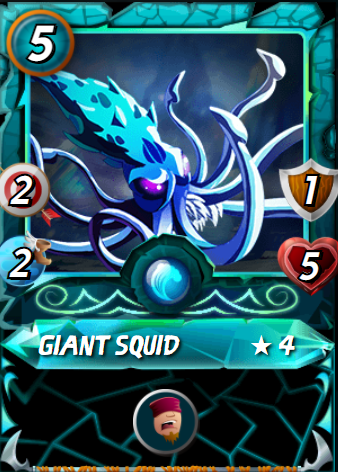 Giant Squid is likely the biggest investment on this list, as this Water monster requires level 4 in order to unleash its potential. That said, I believe it can be a worthy investment if you have some extra money on hand.
At level 4, Giant Squid gets Blind - an ability that is quite rare in Silver and applies the Blind debuff to all enemies that are not Magic attackers. This can be a great way to let even your slower units get missed.. But also to make some cards basically unkillable. Squid at level 4 still maintains its Reverse Speed power(though a little weaker), so it is a really good card for Silver. This card, however, will take around 20$ off your wallet to get to that point.


Mitica Headhunter - $12,85/BCX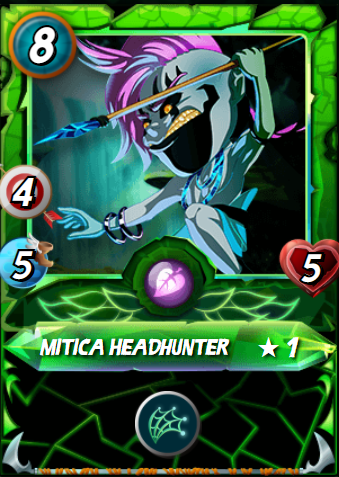 While Mitica Headhunter is a quite expensive Epic card, its biggest upside for this post is that it is simply already extremely powerful at level 1. It is a ranged unit with 4 attack points and high speed.
Her stats make her a great addition to your Earth teams. In high mana battles, her high damage output cannot be undervalued. She has a big upside of being a unit that works with Mylor, as well as against Mylor - one of the best summoners in Silver and the game overall. Headwinds aren't too common of an ability in Silver either, same for Return Fire, so her attacks will be rather safe. In total, she will cost you exactly the 12,85$, unless you really value that extra attack point.. Then get ready to spend upwards of a 100$!


Coral Wraith - $18/BCX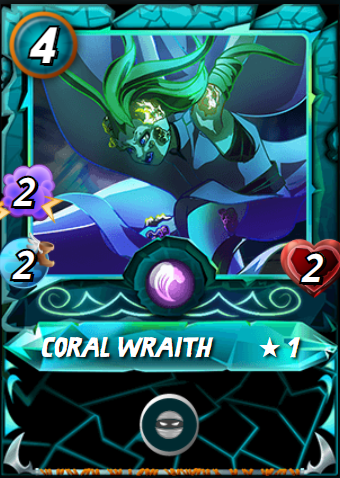 The most expensive per BCX card, but do not fret - all you need is a level 1! Coral Wraith is one of the more expensive Epics from Untamed and that is for a reason - even without Alric, it can fit into very thematic Water teams.
This Sneak monster costs only 4 mana and attacks with magic. This makes water Sneak teams extremely strong, because it diversifies the type of damage that comes at the last position monster - thus potentially playing around Demoralize effects or Repair. Water Sneak in modern might be losing Elven Cutthroat and Sabre Shark, but it will still have Pelacor Bandit and Uraeus, as well as powerful Opportunity monsters like Feasting Seaweed and Deeplurker. You can also play this with Alric and Delwyn for extra magic damage, but my favourite would be Kelya for the armor to protect Coral Wraith and giving it more speed.


Closing Words
I am not able to max my deck with a full Untamed set with my current set and would in general prefer to focus on Chaos Legion. That said, these are the cards that are worth keeping an eye on for Untamed. They all bring something unique to their respective teams, while not costing a limb or two. I aim to do similar posts eventually on the other sets - although it is much more difficult to find deals for Beta!

All the images are screenshots from Splinterlands, while the image in the thumbnail is the Splinterlands banner from the SPL facebook page.
---
---