Drawing of a man standing beside a car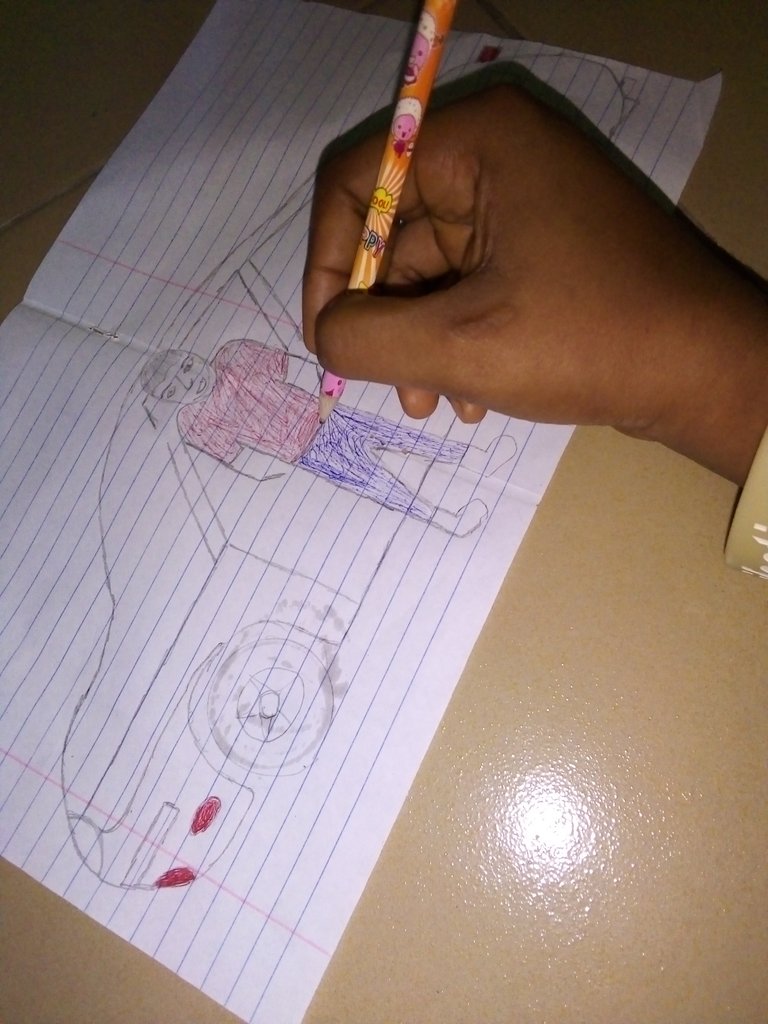 Hi guys!
I picked up my paper and thought of what to draw so as I was thinking, I saw a man standing beside his car I decided to quickly give it a try.
I sketched it first on the paper👇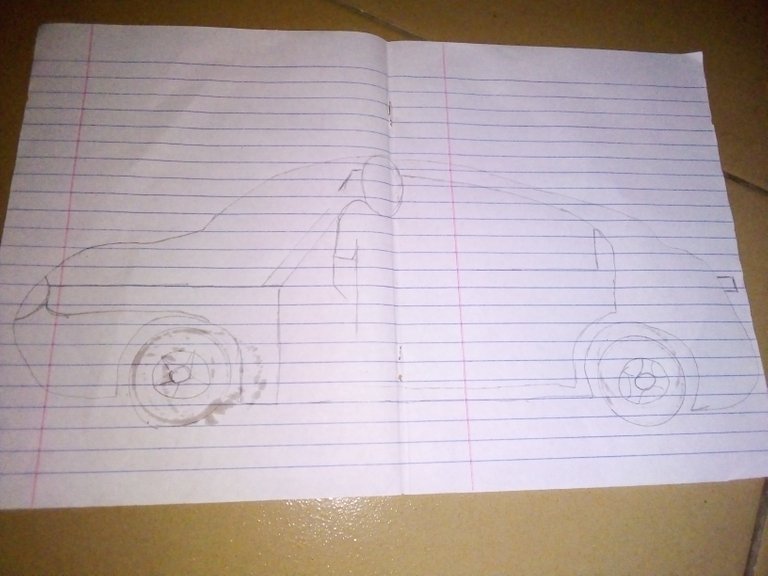 I quickly sketched it so incase the man want to drive out.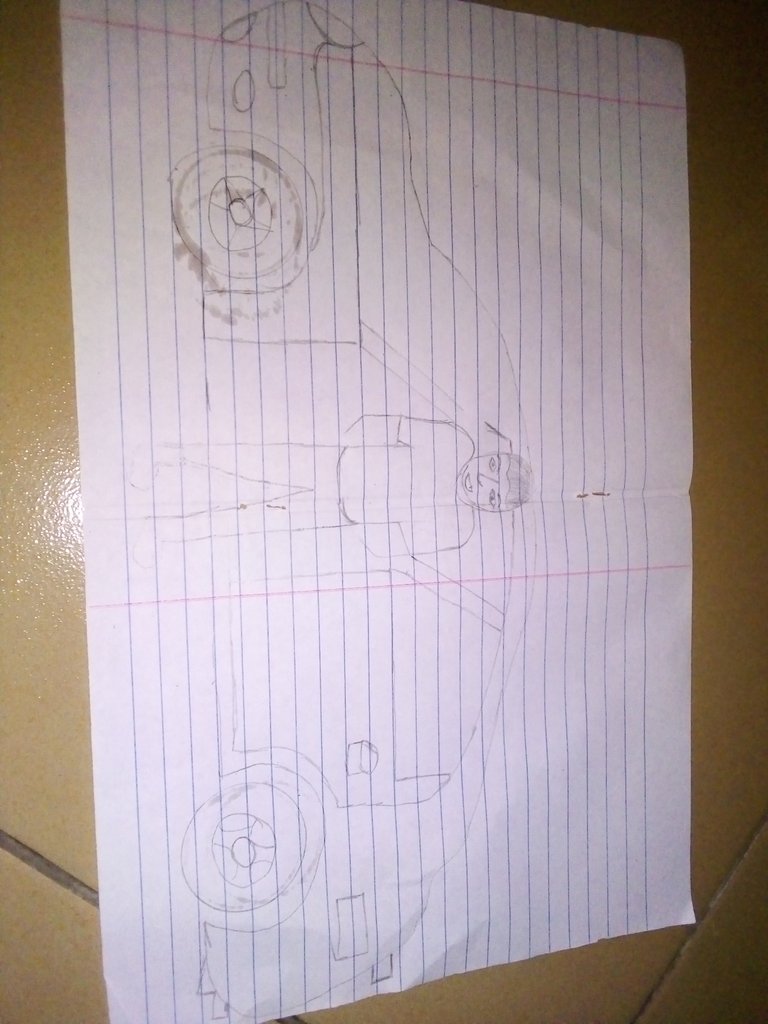 Soon after that, he drove out. And then I decided to paint it with a red and blue pen just the way he dressed.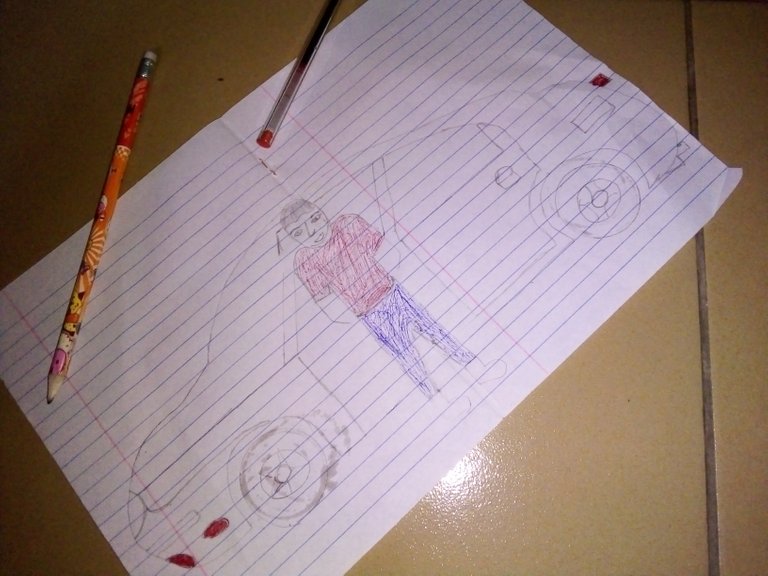 Then boom I got this look, lol😂... don't laugh ooo please🤦🤦🤦.
Did I try?🤔
---
---