Keeping fit

During our youth congress some weeks ago in church, I and three other people were appointed as sport directors. The appointment came so as to make banner bearers (youths) in all respective areas, zones and churches to keep fit from time to time.
Whilst hearing the word of God, preaching and doing God's word, we ought to be in good health so we can do his work well . It was a surprise to me that I was chosed, first and foremost, I said to myself "How do I carry people along with this sport thing?" I'm not someone that usually go for sports often, even if I manage to go twice in a year I can't even do it perfectly so it will work effectively in my body.
I kept saying this and I was forced to check the internet for different kinds of sports one can do. As a sport director I should be able to do few sports activities, atleast three or four. Since it wasn't my thing, I ended up not checking it.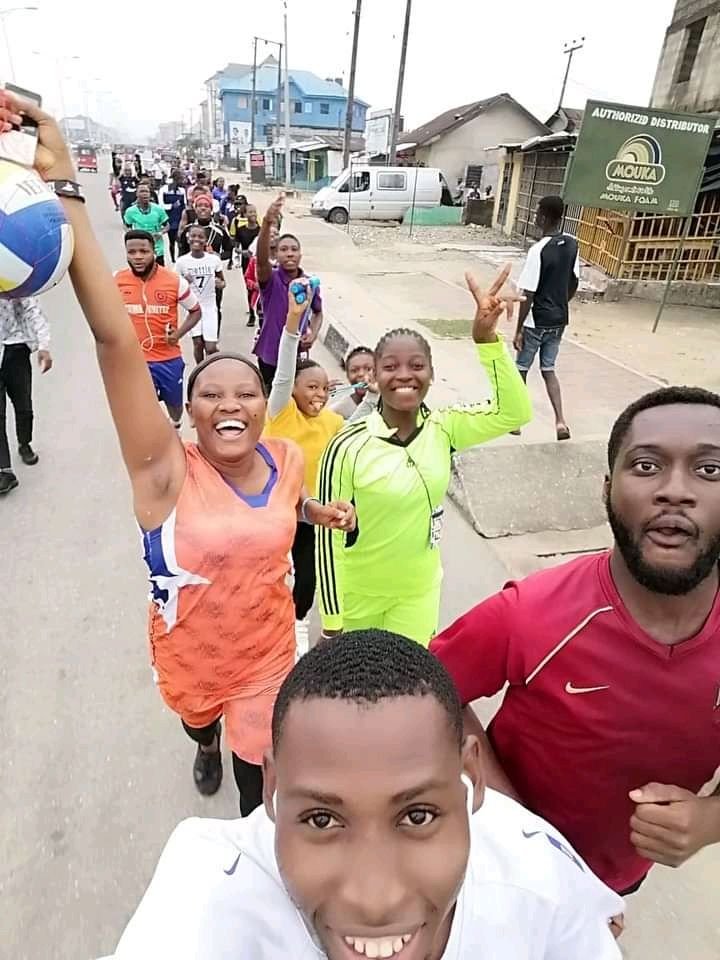 Few days after, the overall sports director came out with a sport flier giving details of how, where and when the sport will take place for all banner bearers(youth) in my church.
Please permission; I actually saved this flier on Facebook since there was no other social media platform I could save it.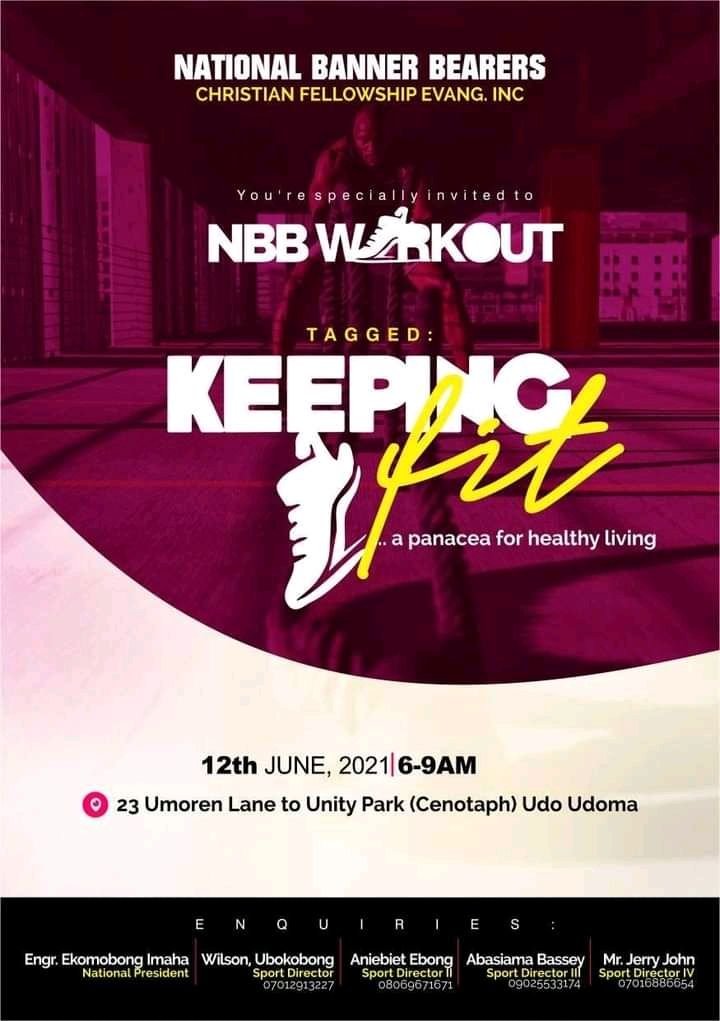 The flier gives detailed information about it and it happened here yesterday in the city of uyo, Akwa Ibom State, Nigeria.
Before now, announcements were given in all our different churches and youths were asked to prepare well and give their maximum support. Before 6am, people were gathered in the building where we were asked to meet before leaving.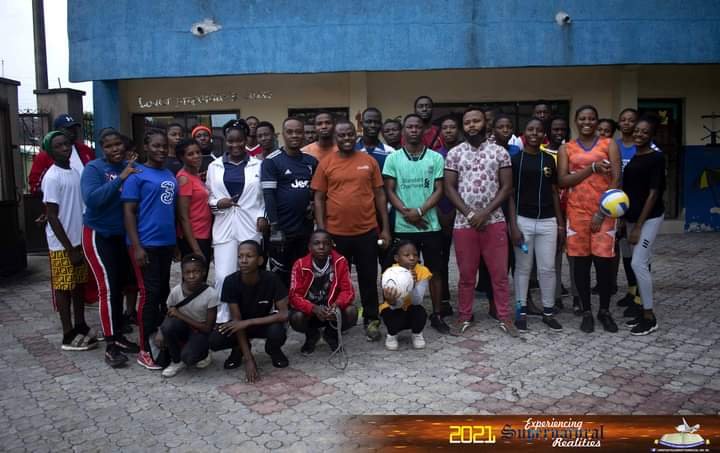 We took group photograph before leaving. The picture isn't clear enough because of how the weather was.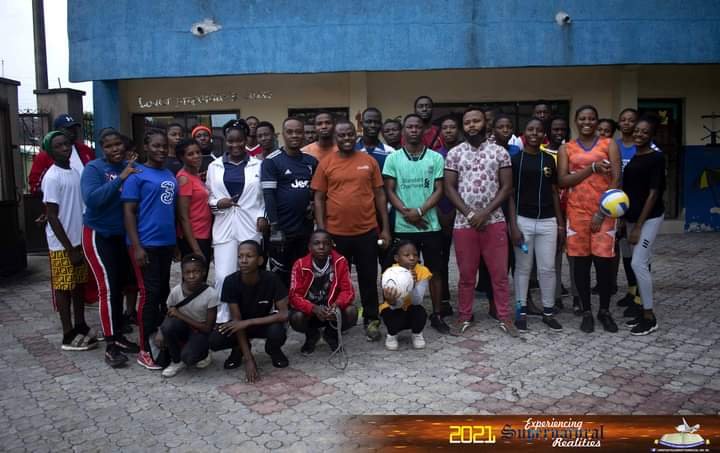 The founder of our church i.e our general overseer (G.O) was in attendance. We were so happy for him to squeeze out time and join us. Everyone couldn't come on time, few came and we left.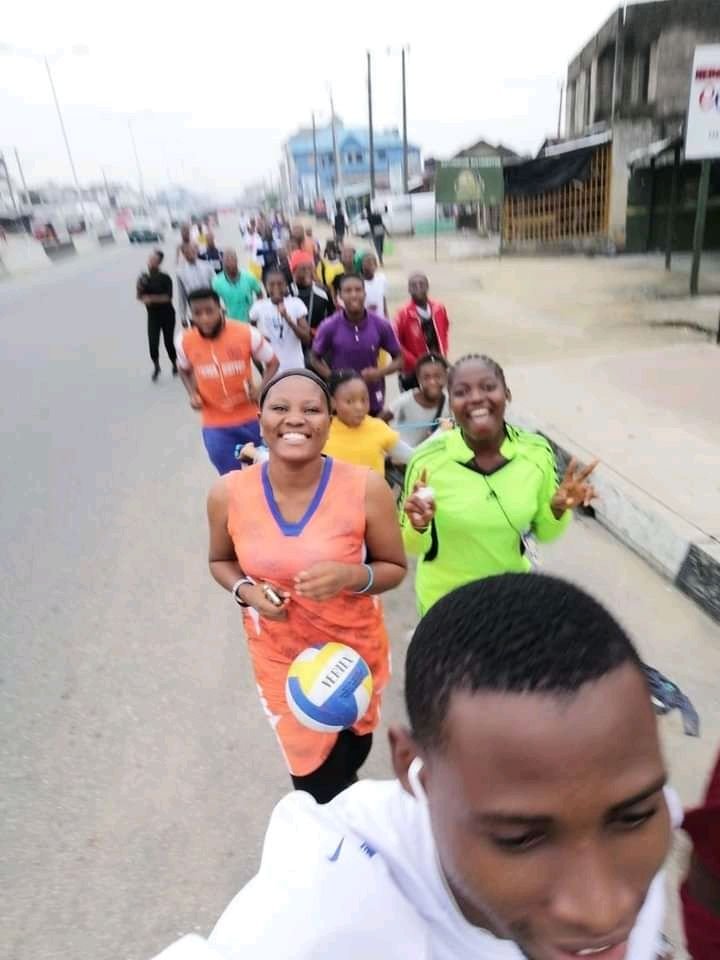 We jogged a far distance in different streets and some who couldn't meet us in church called and joined us. It was amazing, everyone in the streets were just looking and staring at us. We were in two lines and we jogged.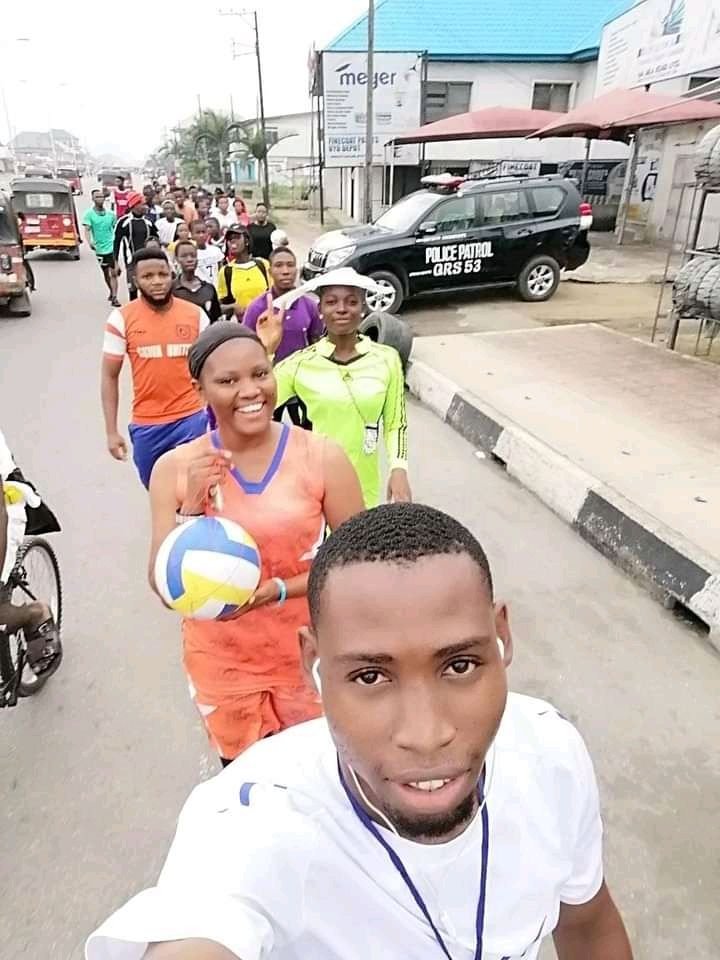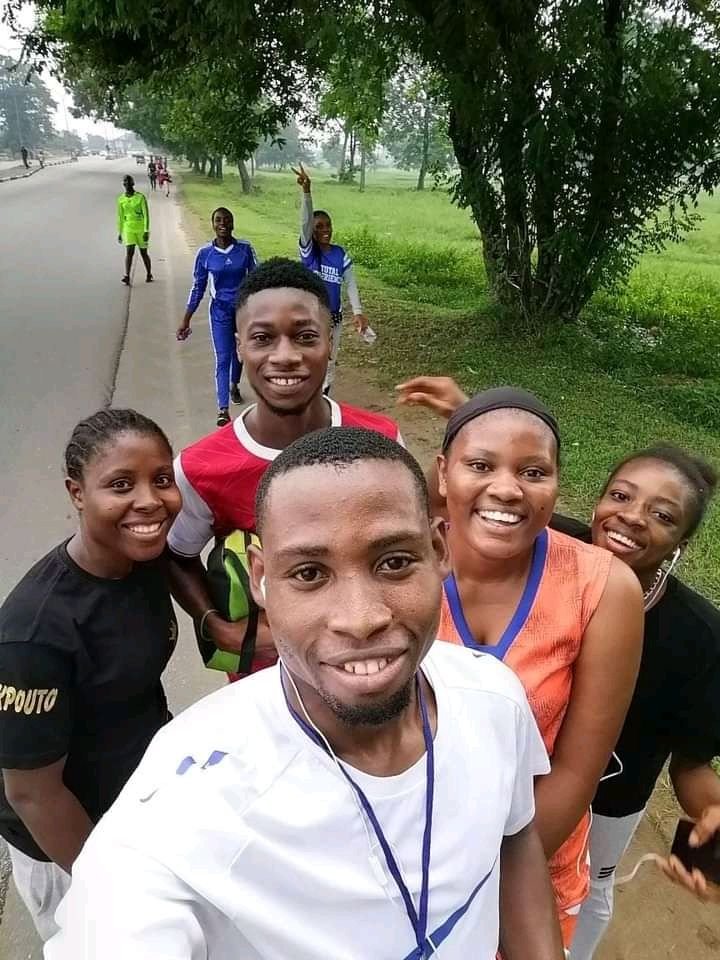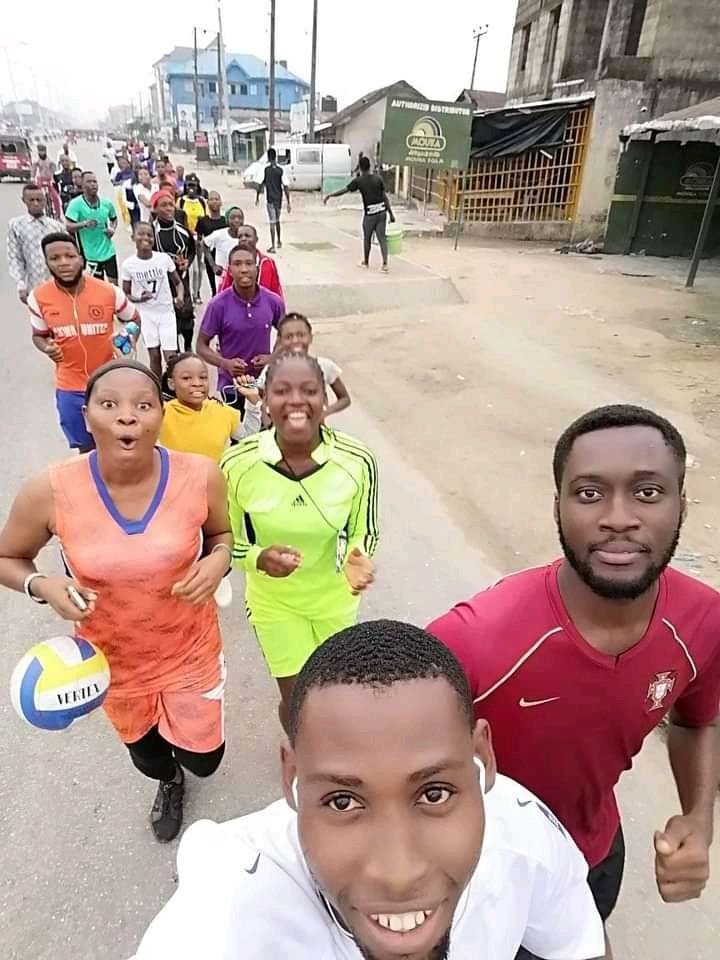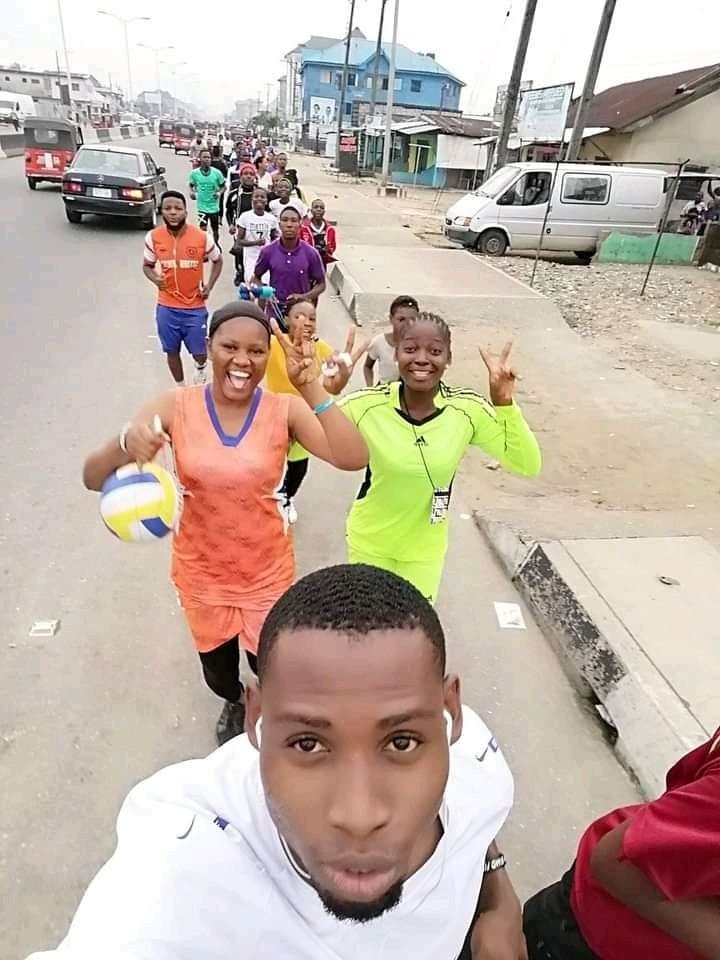 Reaching the cenotaph, we met many people there who also came out for sports. We managed to see a little space and we stood there to do some exercises like skipping, playing volleyball, football, running, jumping etc.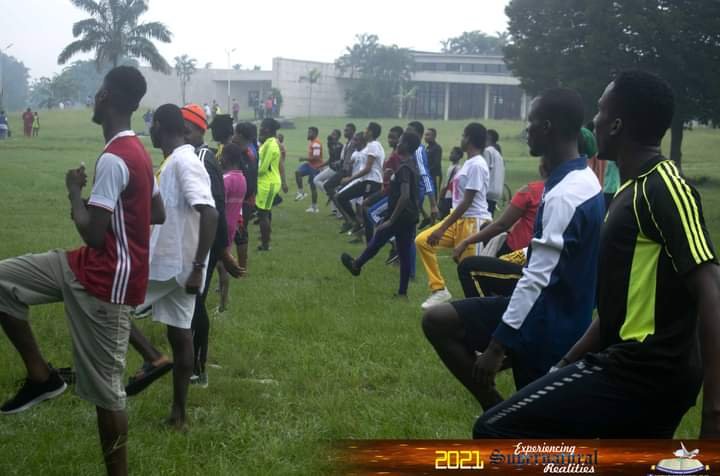 It was massive and interesting, the very first sports activity organized since in the history of my church. Others joined us, our fathers and mothers who had the strength to join us did.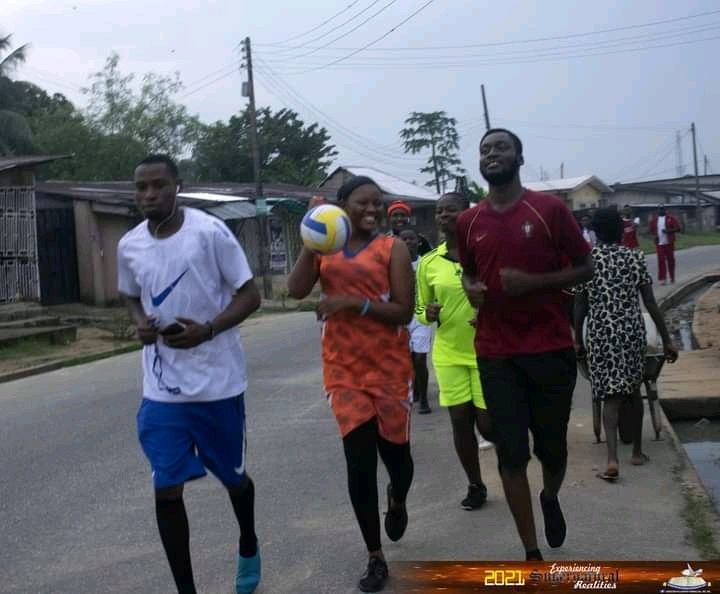 Personally, I haven't jogged the way I did yesterday for a very long time, I usually stop halfway, I guess it's because sometimes I usually go alone or with two or three persons.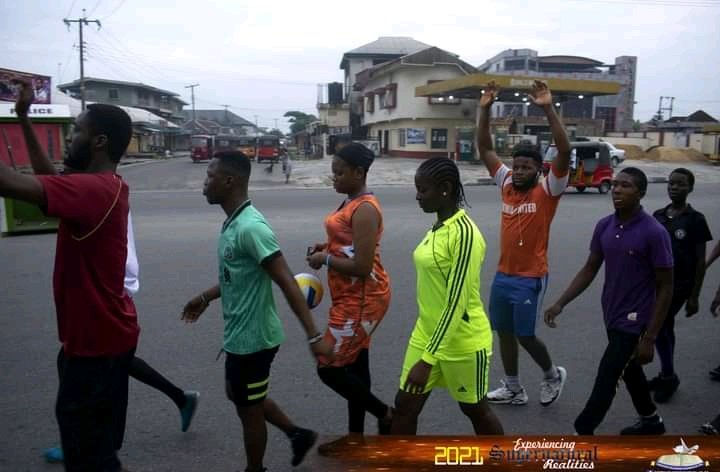 I guess it's because we were in groups and much, that alone motivated and gave me the courage and stamina to keep going.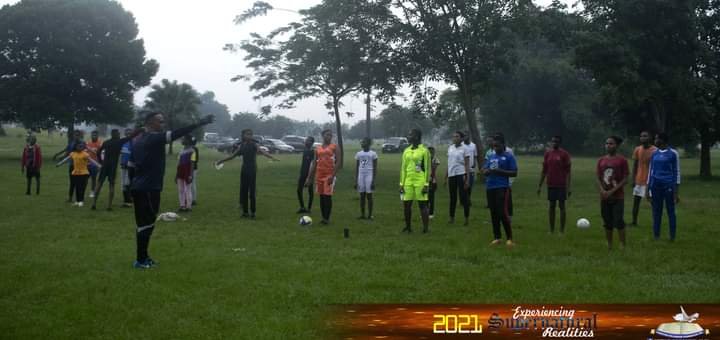 It was a wonderful and amazing experience, I can't wait for another session by next month. I enjoyed every bit of it, we couldn't afford to go without taking pictures just for memories. Sad enough I didn't go with my phone, I managed to save these ones on Facebook.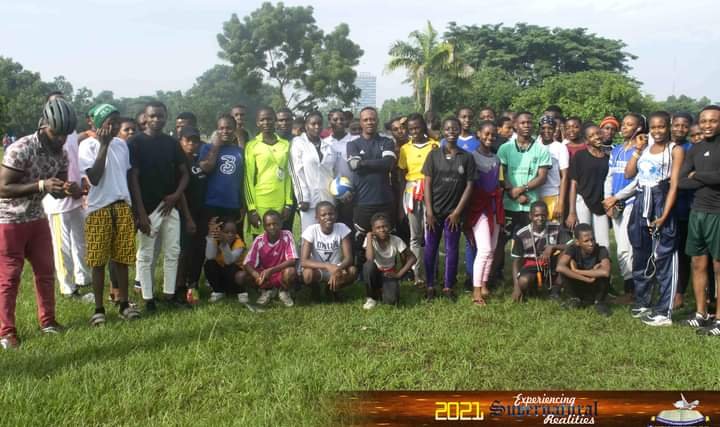 Before I forget, I'm dying in pains o. My legs, laps, ankle, shoulder, infact everywhere in my body is just paining me. I'm just managing because I'm a big girl, else I would have cried😭😭😭.
It was worth it and I'm anticipating the next.
Thank you for reading and visiting my blog. I love you
---
---