State of the Empire - 03/17/2023 - Daily Financial Report.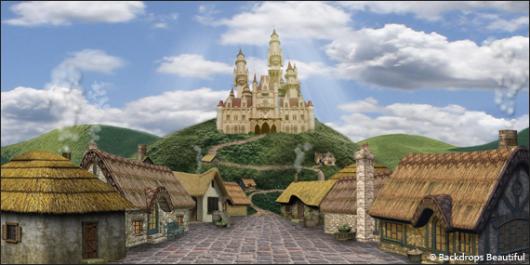 (Credit: Backdrops Beautiful)

Day #3 - Welcome to my Daily Blog about the State of the Empire, my personal journey of financial tracking and discovery on Hive.

Today, I cancelled all my orders to get a better picture of what I have on Hive.

Hive Assets: Yesterday
Hive: 0.000
HP: 2.930 + 25.023 (delegated)
HBD: 0.024 + 1.238 in cooldown

Hive Assets: Today
Hive: 0.000
HP: 3.074 + 25.025 (delegated)
HBD: 1.315 (in conversion)
0.053 HBD 0.134 HP claimed
Successfully withdrawn 1.238 HBD from savings
Started a 1.315 HBD conversion
I am in the process of putting all Hive tokens into HP. As soon as the HBD conversion finishes, that will be powered up.

Layer 2 Assets: Yesterday
CROP 441.000
CTP: 13.502 + 1200 (staked)
SWAP.LTC: 0.19403748 (transferred in)

Layer 2 Assets: Today
SWAP.DOGE: 270.62031356 (transferred in)
SWAP.LTC: 0.19403748
CTP: 38.32 + 1200 (staked)
I decided to change my CROP back to SWAP.HIVE. Under $1.00, so not shown here. Didn't know the value because it was on site, so probably should never have listed it, according to my $1.00 attention threshold. Transferred in $20 worth of Doge to increase my liquid CTP without powering down any CTP. Only needed $10 for a potential purchase in the near future, but decided, if I was going to spend $10, why not match it in stake, right? Also, made a gain of 24.818 CTP. The SWAP.LTC was transferred in a few days ago. When I like the exchange rate, it will become HIVE to power up my HP.

That's the numbers for today. At first I wasn't going to taint the Hive Experience with transfers in, but there are a few temptations I want to satisfy and lack the patience to wait. Feel free to like, comment, reblog and follow to see what happens to the Empire over time. I would like to hear your thoughts and recomendations, and why. Might look around and throw myself into some free draws, or maybe just upvote some content for some trickle downs from today. See you tomorrow.
---
---