State of the Empire - 03/18/2023 - Daily Financial Report.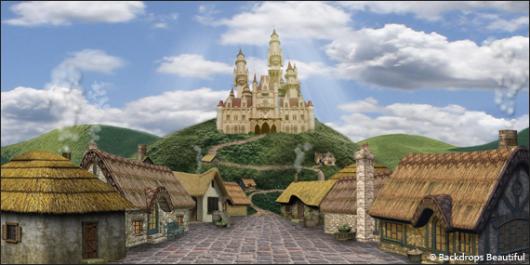 (Credit: Backdrops Beautiful)

Day #4 - Welcome to my Daily Blog about the State of the Empire, my personal journey of financial tracking and discovery on Hive.

Today, I finally got my SWAP.LTC converted into HIVE and powered up.

Hive Assets: Yesterday
Hive: 0.000
HP: 3.074 + 25.025 (delegated)
HBD: 1.315 (in conversion)

Hive Assets: Today
Hive: 0.000
HP: 41.588 + 25.027 (delegated)
HBD: 1.315 (in conversion)
Received 38.513 HIVE from @honey-swap
Powered up 38.513 HIVE
This became quite a story today. I'm used to the near instant transactions, by now, so when I went to move my SWAP.HIVE to my Hive Wallet as HIVE and it just seemed to vanish, I began to become a bit panicked. After some searching, I discovered I wasn't alone, and thanks to being told about Tribaldex, I found the pending transaction and eleaviated my fears a bit. Later, they found the wrench in the works and everybody's transactions unclogged and went through without a hitch.

Layer 2 Assets: Yesterday
SWAP.DOGE: 270.62031356 (transferred in)
SWAP.LTC: 0.19403748
CTP: 38.32 + 1200 (staked)

Layer 2 Assets: Today
SWAP.DOGE: 270.62031356 (transferred in)
CTP: 127.765 + 1200 (staked)
Gained 89.445 from selling my CROP and converting that SWAP.HIVE into CTP. Strange enough, all things considered, made a 1.642% gain on that back and forth, over the 88 CTP I originally swapped into CROP. No other trickles presented themselves for claiming today, maybe tomorrow. I also am going to try and get my DOGE.SWAP worked out tomorrow, I hope. I need that as liquid CTP for a bit later.

That's the numbers for today. Rather late tonight as I have been out of the house since 7:30am and it was about 9pm when I walked through the doors. I got staright onto this, so I couldn't give myself the chance to justify a pass, cuz I am the Emporer of procrastination... I would have. Feel free to like, comment, reblog and follow to see what happens to the Empire over time. I would like to hear your thoughts and recomendations, and why. See you tomorrow.
---
---