Splinterlands and the neverending fountain of wealth (weekly rewards)

The end of the season is here, and after a little bump on the road, I claimed the rewards. 11 NFT cards, 7 Alchemt and 11 Legendary potions and 2239 DEC. Total value: $21.52 Not bad!

I only did 5 daily quests this week, as I was kind of working quite a bit. The blight of Splinterlands, the potions, were not that many at least for once. Still, I need to check what where my rewards worth, after all:
9 Alchemy potions
4 Legendary potions
917 DEC
24 monster cards (Nightmare x 4, Charlok Minotaur x 3, Ant Miner x 4, Harvester x 3, Efreet x 4, Pyromaniac, Chain Spinner, Demented Shark, Dark Ferryman, Temple Priest, Sandworm)
Total value: $17.10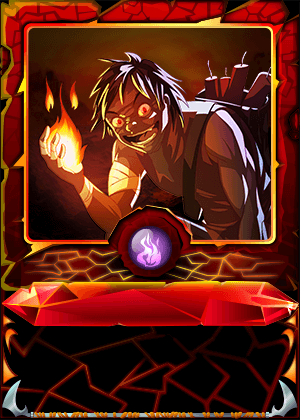 Actual stats for my account:

Number of cards: 248 - Common: 85, Rare: 72, Epic: 42, Legendary: 29
Alpha: 20 - Beta: 32 - Promo: 10 - Reward: 82 - Untamed: 84 - Dice: 20
## Gold cards: 23 ## BCX: 5580 ## Value: $ 17564.34 ##

I reached 17K in cards value. The Governance token airdrop started Tuesday 28.07.21, as scheduled, and it will go on for one entire year, daily. Hive blockchain was a bit stuck around 17.00 when the airdrop is done daily, but the team was working on the scalability issues, and I am sure everything will be good in no time. Until then, I am trying to do my daily quests in the morning or late afternoon. And finally, after collosal efforts, I am the proud owner of ONE MILLION SPT. Took me 10 months of continuously achieving them tokens, day after day. I delegated 1 Million SPT to @monster-curator. And from now on I keep the daily rewards to power up this account. I you want to play Splinterlands, give me a shout on this post, and I may lend you some nice cards. My referral is https://steemmonsters.com?ref=mightyrocklee .
All the best,
George
Why not...
...have fun and win rewards on my favourite blockchain games (Splinterlands - Hearthstone-like card game) and  (CryptoBrewmaster - Beer factory sim)
...get the higher rewards for your investments using Blockfi and Celsius.network. Get ETH while writing on Publish0x blog, using Presearch search engine to maximize your income with PRE tokens. Check my Lbry.tv channel in here and use Torum instead of Twitter . I am also writing on Read.cash.
...the most lucrative faucets that I use: ZEN, ZEC, DOGE. Start mining Helium (NHT) for free on Emrit.io.
---
---