Take the world by storm and live to tell the story (Splinterlands daily and season rewards)

Wow, i cannot believe my eyes, the season rewards are worth a whooping $36.55. I got 6284 DEC ($31.58 worth of DEC alone, as i had 3 x 2000 DEC on this season, can I complain? More SPS for me.). I had also 6 Legendary and 9 Alchemy potions, so useless to keep all these hundreds of potions, but maybe I will use them when new packs are introduced, and 11 cards (Nightmare x 3, Charlok Mynotaur x 3, Phantasm x 2, Harvester, Sandworm, Captain Ghost). Video below.
I can see many way that I can use the SPS aidropped to me, for the moment I just staked them into the game, but I plan to sell the ones I got in the first weeks of August, to pay for some wedding related stuff (thank you Splinterlands for taking care of this and that, do not boo me). I will do that on BSC, and then just transfer to Binance and send it to my bank, seems the easier way. After that I plan to stake everything and increase it for the next 11 1/2 months. Seems too cool to have a say onto the game decisions. First on the list, something to do with the loads of potions I got. Selling them on the market would be cool, but I have nothing against burning them for a few DEC.
Daily quests, were they as good? Heck yeah! Just look at this wonderful list of rewards for this week: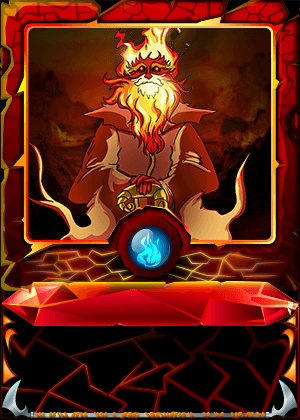 7 Alchemy potions
6 Legendary potions
2641 DEC
11 monster cards (Chain Spinner, Efreet Elder, Charlok Minotaur, Nightmare x 2, Sand Worm x 2, Harvester, Grim Reaper, Ant Miner x 2)
Total value: $9.30
Actual stats for my account:

Number of cards: 247 - Common: 84, Rare: 72, Epic: 42, Legendary: 29
Alpha: 20 - Beta: 32 - Promo: 10 - Reward: 81 - Untamed: 84 - Dice: 20
## Gold cards: 23 ## BCX: 5548 ## Value: $ 16318.56 ##

What is this? A 16318$ value on my cards. My mind cannot cope with all these huge gains. One month ago my cards value was a mere 2500$. The airdrop started last Tuesday, as scheduled. Hive blockchain was a bit stuck around 17.00 when the airdrop is done daily, but the team is working on the scalability issues, and I am sure everything will be good in no time. Until then, I am trying to do my daily quests in the morning. On my 1 million STP target, I reached 986K, so I am not that far, with 4-5K coming every week from rewards. I you want to play Splinterlands, give me a shout on this post, and I may lend you some nice cards. My referral is https://steemmonsters.com?ref=mightyrocklee .
All the best,
George
Why not...
...have fun and win rewards on my favourite blockchain games (Splinterlands - Hearthstone-like card game) and  (CryptoBrewmaster - Beer factory sim)
...get the higher rewards for your investments using Blockfi and Celsius.network. Get ETH while writing on Publish0x blog, using Presearch search engine to maximize your income with PRE tokens. Check my Lbry.tv channel in here and use Torum instead of Twitter . I am also writing on Read.cash.
...the most lucrative faucets that I use: ZEN, ZEC, DOGE. Start mining Helium (NHT) for free on Emrit.io.
---
---