The night before Christmas, or few weeks after... - day 14
It is Friday, the weekend is here, and long long time ago this was supposed to mean something, but now, it is just another day. It is a special day from other reasons, because Friday is the day when I check my wallets, and get the rewards, staking and interest. Unless is Celsius, which is Monday. I like to check them, they give me a little reassurance that everything is going well.
Other than that, was a normal day, as I am on my annual live for a week or so. I relaxed, I played few hours of League of Legends to enjoy my free time, I did a short run, even if it is feeling very gold in England tonight. I know, it is January, but still, no less than 10 days ago it was 15 degrees plus. Now it is more like minus one degree. I am still testing my knee, recovering after some unfortunate accident (being a bit injured last summer when I was fooling around jumping a rope, seems like 90 kg are much more heavier than the 67 kg back then when I use to do that).
I even found some time to cook, nothing major, just some hot made from scratch soup, I was thinking that it is looking quite cold outside, so I just put it on the fire before my evening run, 2 and a half portions, in a small pot.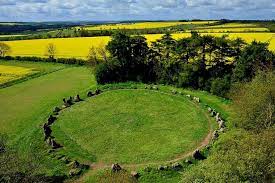 And now my Splinterlands quests are ready to go, so I will do them, watch a nice movie, and go to sleep. The perfect day. Out of curiosity, how is your perfect day?
And the irony, my weekend will be quite busy, as I have a bit of stuff to do, some places to run and some shopping to buy. And after that, 2 more days off, and I start work on Wednesday. Other than that, the movie was nice, had some peanuts and I am ready to sleep now.
Sometimes in life, the happiness is hiden in the small details.
Always remember that!
See you tomorrow,
George
---
---